Trending
Moving moment Phil Foden hugs elderly Man City fan with dementia goes viral
The Stockport-born midfielder has been going "above and beyond" to welcome 84-year-old Barry into the football family.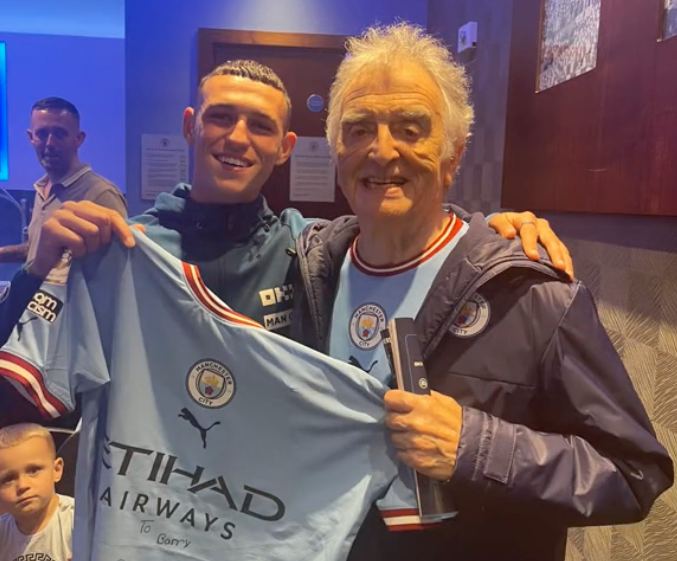 The heartwarming moment Phil Foden invited an elderly Manchester City fan to watch a game inside his box at the weekend has been racking up thousands of views online.
Charlie Gibson's 84-year-old grandad Barry is a massive fan of the The Sky Blues and has been watching the team in action for much of his life – but since his 'gramps' was diagnosed with dementia and his condition has been steadily deteriorating, Charlie has been taking him to see his heroes play at the Etihad Stadium pretty regularly instead.
Barry already captured the hearts of football fans after a video Charlie shared of taking him to watch City's final game of the 2021/22 Premier League season – which saw them clinch the title in a against Aston Villa – has been viewed nearly eight million times on TikTok.
The adorable video of Barry celebrating the title win also caught the attention of many at the club.
And one of those who was moved by the viral video was City's very-own star player Phil Foden, who has since gone "above and beyond" to welcome Barry into the football family.
The 22-year-old was first captured coming over to greet Barry at the side of the pitch at one of the team's Community Shield earlier this season, in a video that now has over 3.9 million views – but its the Stockport-born midfielder's latest gesture that has really been praised for.
Foden invited Barry, Charlie and Charlie's mum to watch City's 6-0 thrashing of Nottingham Forest on Wednesday from his box with the rest of his family.
During the video of the matchday experience that Charlie once again shared to TikTok, the England star is seen greeting and hugging Barry before the match as the players walked into the stadium, and then taking the time to come into the box after the game to speak with him, take some pictures, and give him a very-special signed shirt.
The latest video has been watched by over 1.3 million people and counting in less than 24-hours.
Charlie says he shares his match day videos with his grandad to social media to raise awareness of dementia and Alzheimer's' charities, and to show that there can be many positive moments among the lows of living with a family member with the disease.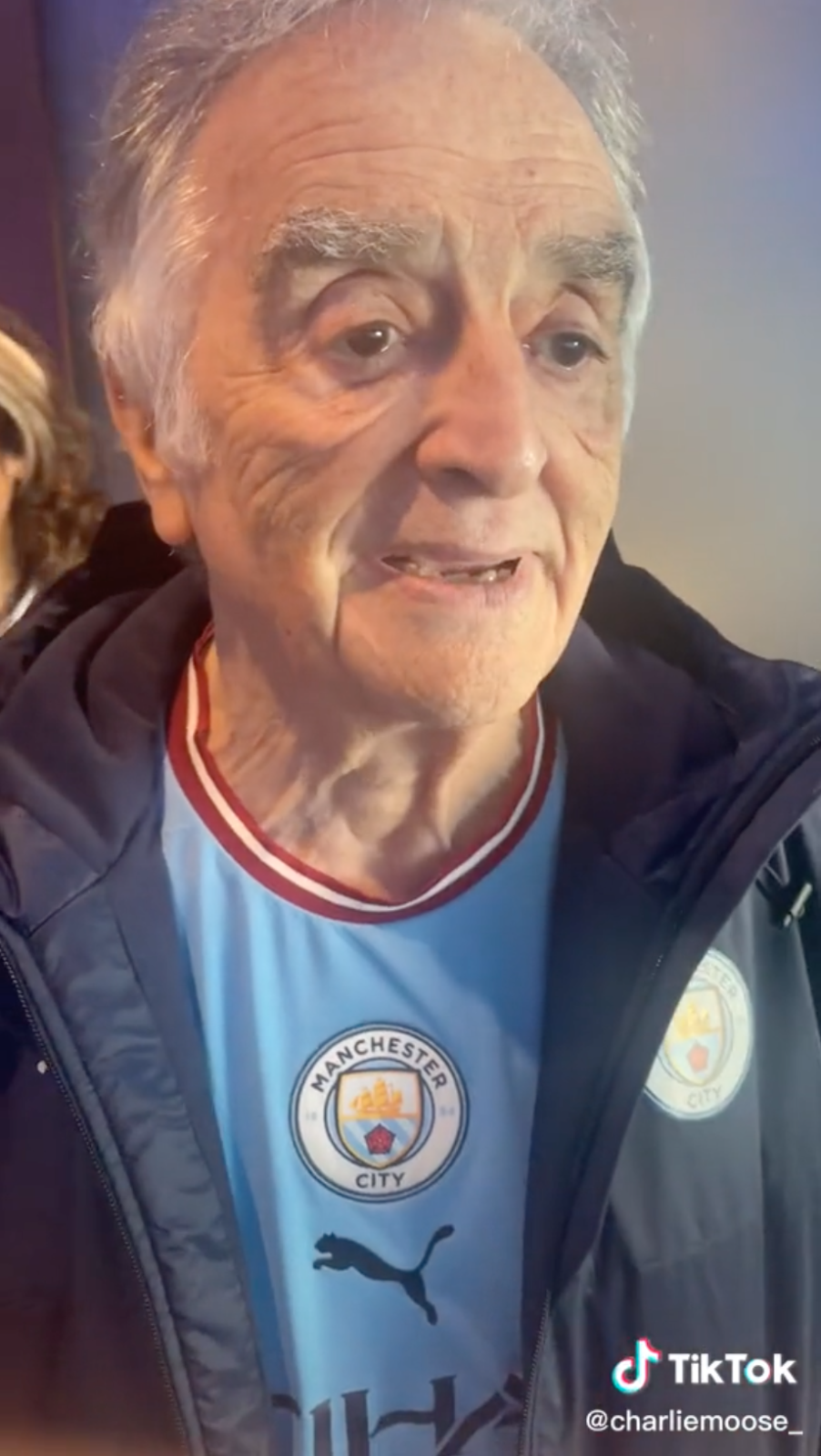 "I'm trying to show that despite living with dementia, that person's still there," Charlie explained.
He told the MEN: "Gramps has been having such a great time, it's what football is all about.
"People can only see parts of the experience on the TikToks and what I am trying to do. It's all about trying to have that connection with him that you can't always have with someone living with dementia."
Featured Image – Charlie Gibson (via TikTok – @charliemoose)