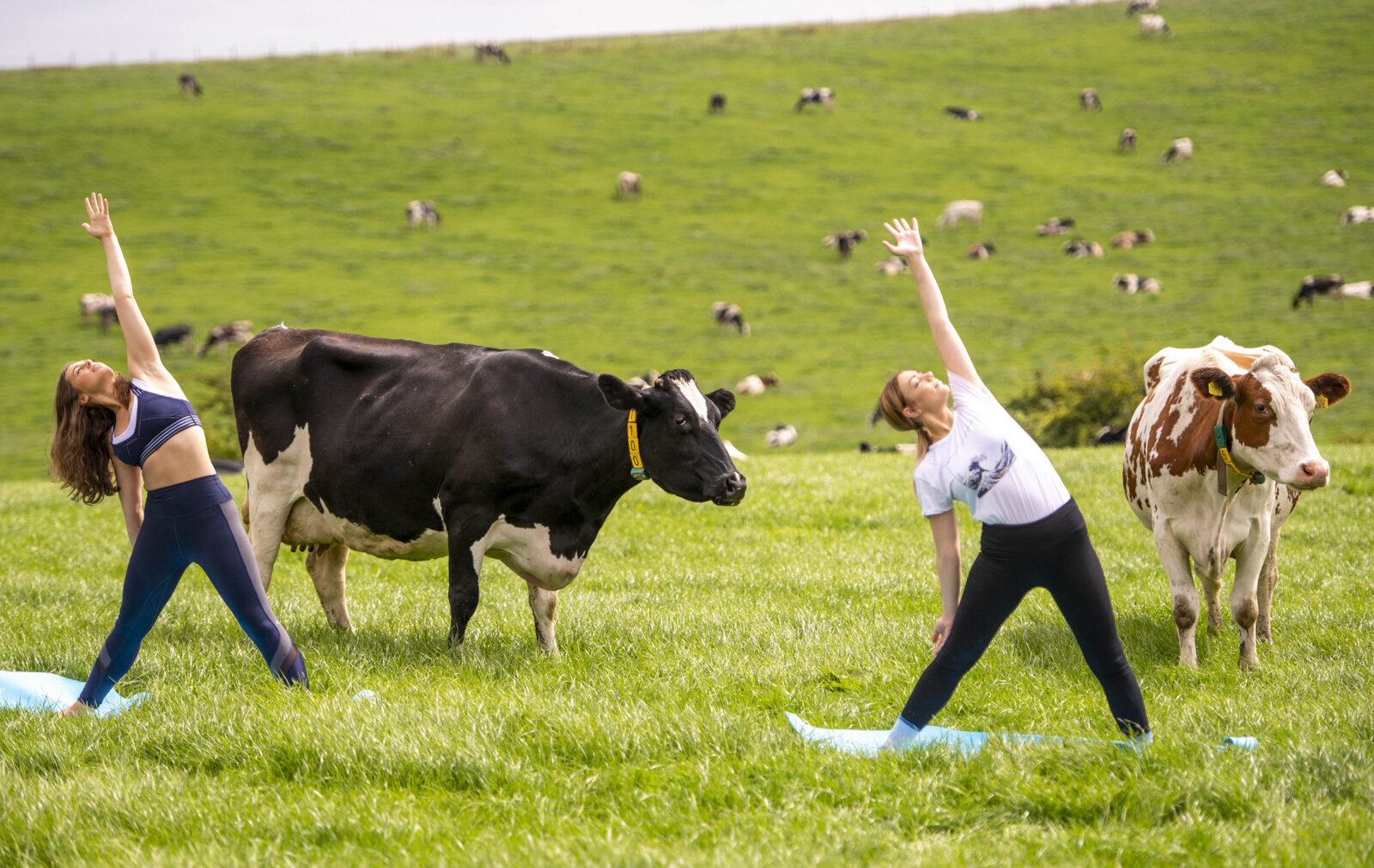 A farm in Lancashire has turned into an unlikely fitness centre in recent weeks – as herds of people flock to the North West fields to exercise alongside cattle.
With health high on the agenda in the current climate, free range yogurt brand Lancashire Farm Dairies has launched a unique kind of class to get people out and about in nature whilst improving their mental and physical wellbeing.
'Cow Yoga' sees participants practice their tree poses in the Lancashire countryside against an idyllic backdrop of rolling hills and a soothing, moo-ing soundtrack.
After performing 'cat cow' and 'downward dog' poses at Paradise Farm, participants are also treated to a Lancashire Farm yoghurt smoothie for their hard work.  
Azhar Zouq, Managing Director at Lancashire Farm Dairies, said: "Whilst most of the world has been locked down, our cows who produced more than 20 million litres of milk to create our yoghurts, have been as free to roam as ever.
"Life does not stop on the farm and the animals have been keeping active whilst the rest of us came to a halt. 
"Now that tackling obesity is high on the government's agenda, it is important to get exercise routines back on track and Yoga is the perfect activity to get the public moving. Best of all, it's a great way to enjoy the countryside and roam with these wonderful animals."
A recent study revealed that during the pandemic, adults spent 40% of their waking hours in front of a screen streaming or watching TV.
The amount of physical activity undertaken by UK adults also fell by over a quarter.
Now, cows are serving as an improbable source of inspiration to help locals get fit again.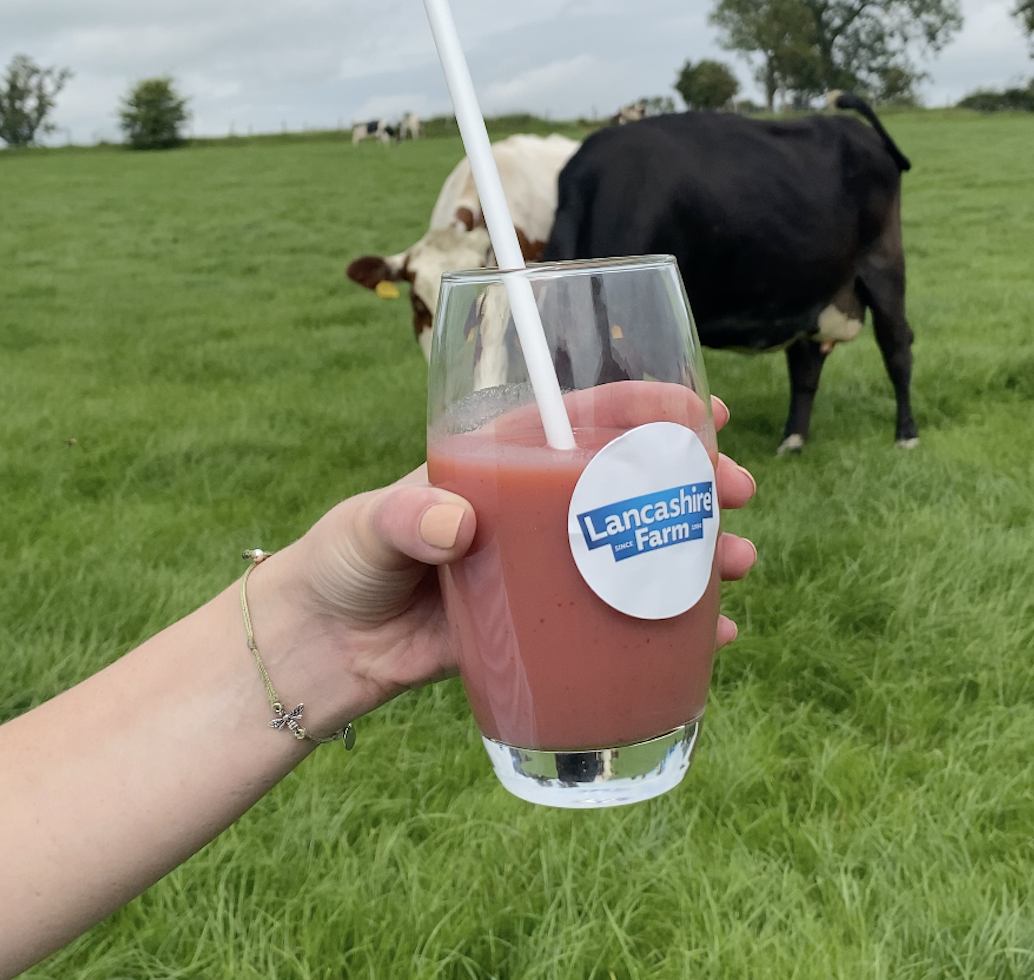 Free-range cattle at Lancashire Farm are given excellent treatment to keep them in high spirits for every session – including renditions of Mozart and Madonna.
Fancy getting involved?
Lancashire Farm Dairies will be announcing future cow yoga sessions and locations on its Facebook page.   
To find out more, visit their website.