Trending
People are making Halloween pumpkin decorations out of £1 mops
Anna-Marie Sorroll shared a video tutorial of the craft activity on Instagram last week.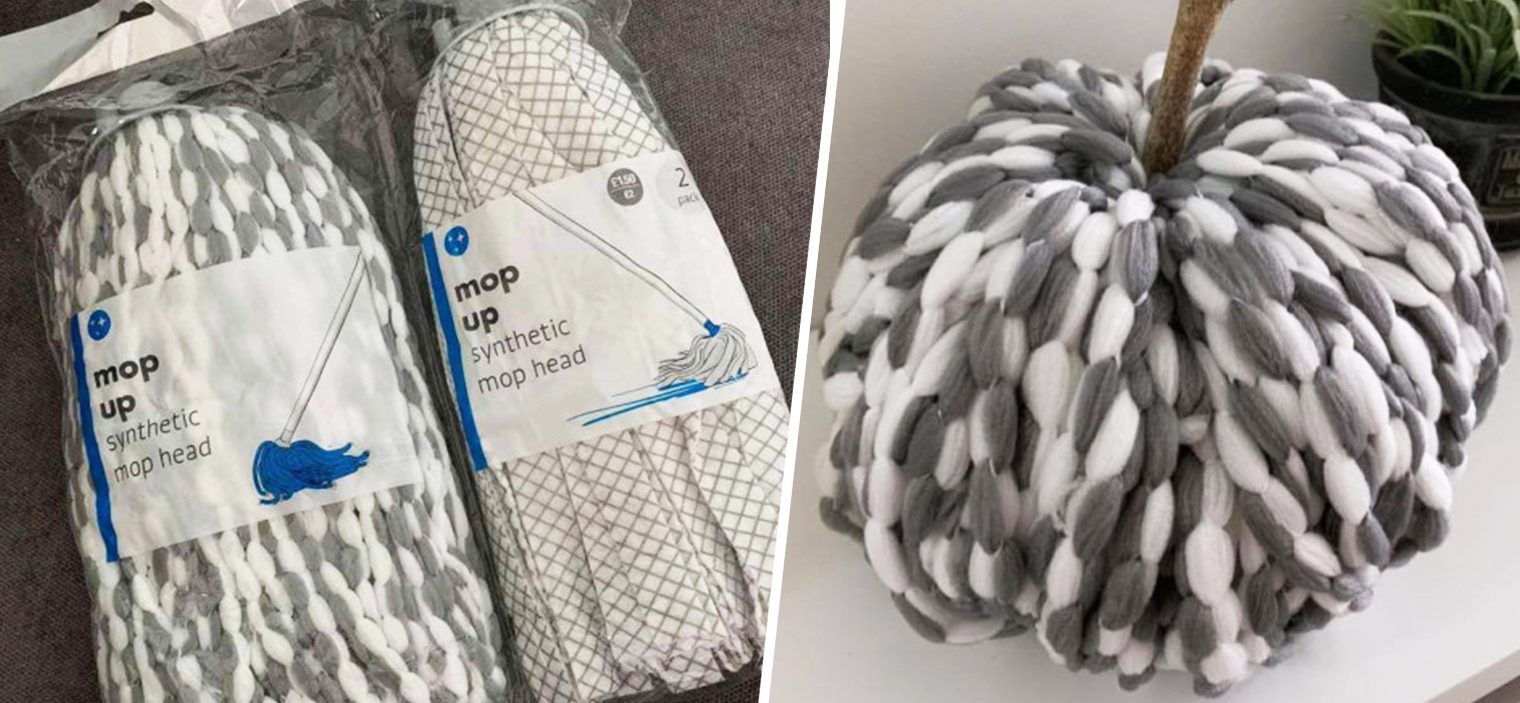 A keen crafter on Instagram has shared a clever way to transform a mop head into a festive pumpkin decoration.
Now that autumn is right around the corner, with the temperatures dropping and the leaves starting to change colour, one money-savvy crafting influencer has decided to get into the spirit by turning a simple £1 mop from Poundland into a decorative pumpkin.
Anna-Marie Sorroll – who is based in Carmarthen and runs @thislittle_houseofmine on Instagram – shared the craft activity on the social media platform last week, and it's caught the attention of dozens of others.
Talking fellow crafters through how to make the pumpkin in a short video, Anna-Marie explained that it couldn't be simpler to recreate the hack as all you'll need is a two-pack of mop heads from Poundland, a hair tie, a twig – the shorter and thicker the better – and 10 spare minutes to hand.
"I've done a quick tutorial of my mop head pumpkin – it's just a quick one for you to get a rough idea of how to make it," Anna-Marie explained to her over 9,000 followers.
If you're looking to have a go at making the pumpkin for yourself, then you'll want to remember that the two-pack of mop heads from Poundland is an important purchase as his set includes the woollen mop head that features on-trend white and grey yarn, and although you could use any other type of mop head, this one doesn't look too much like a cleaning product.
So, what are the steps for creating your own mop head pumpkin then?
As Anna-Marie demonstrates in the video, you'll first want to hold the mop head up, and tie your hair bobble around the end, ensuring any loose strands are held in, before splitting the middle part in half so it looks like a ring and then folding the head in on itself so the mop attachment and fly-away strands are hidden.
Then you'll just need to tidy the strands up to make it look like as much of a pumpkin as possible, and add the twig into the top.
As well on her own Instagram account, Anna-Marie's post on a Facebook crafting group has also amassed over 1,000 interactions too, and hundreds of comments pouring in like: "What a clever idea and so simple."
Another wrote: "My house is going to be full of mop head pumpkins".
Featured Image – Instagram @thislittle_houseofmine