Trending
Peter Kay moved to tears by standing ovation in Manchester as he returns to stand-up
'How am I supposed to do bloody comedy now?'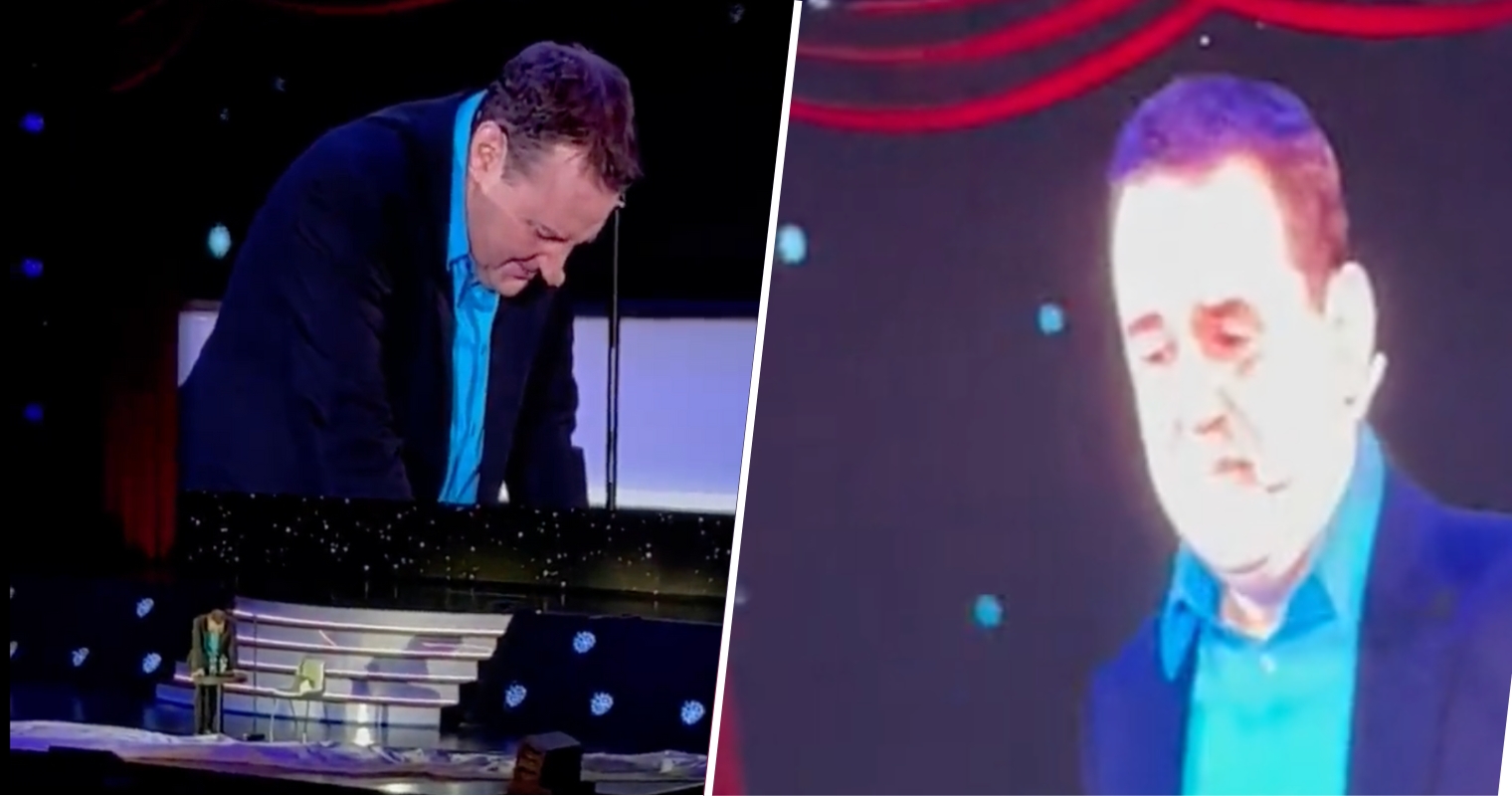 Peter Kay was moved to tears by the outpouring of love from the audience in the AO Arena before he'd even started his set.
The Bolton comedian, 49, made his long-awaited return to the stand-up scene this weekend, with two sold-out shows in Manchester.
It marks the start of an enormous run of tour dates, which will keep him busy all the way through to 2025.
On his first night back on the live circuit last Friday, Peter had barely said a word before the entire audience took to its feet to give him a rousing standing ovation.
The huge crowd was then heard chanting 'Peter, Peter, Peter'.
Despite a ban on filming in the venue, several people managed to share a snippet of the heartwarming moment, which left the comic wiping away tears.
Peter, who has been largely out of the public eye for around 12 years, took a moment to compose himself, leaning over against a stool.
He then said: "Oh Jesus look at me, I mean what's that all about… how am I supposed to do bloody comedy now?
"I can't believe I cried, where did it come from, all that emotion?"
On Twitter, someone wrote: "peter kay came out on stage and everyone gave him a standing ovation for about 5 minutes and he cried and i actually can't cope."
Read more: Peter Kay Live at Manchester AO Arena – times, tour dates, tickets and more
Another wrote: "What an absolute privilege to be there for Peter Kay's return to the big stage. He got a standing ovation for his entrance and was reduced to tears, never seen anything like it. No spoilers, just a superb night."
Someone else said: "I was expecting a huge standing ovation for Peter Kay's return, but that was just mega. I felt so privileged to be there tonight. I've waited to see him live for so long. If you recorded anything, please don't be a d*ck sharing it and ruining it for everyone else."
One person tweeted: "What a beautiful moment yesterday. Peter Kay in tears after such a rapturous reception."
Featured image: TikTok, @hannah5290_