Trending
Pets at Home mocked for poster showing groomer 'cupping dog's genitals'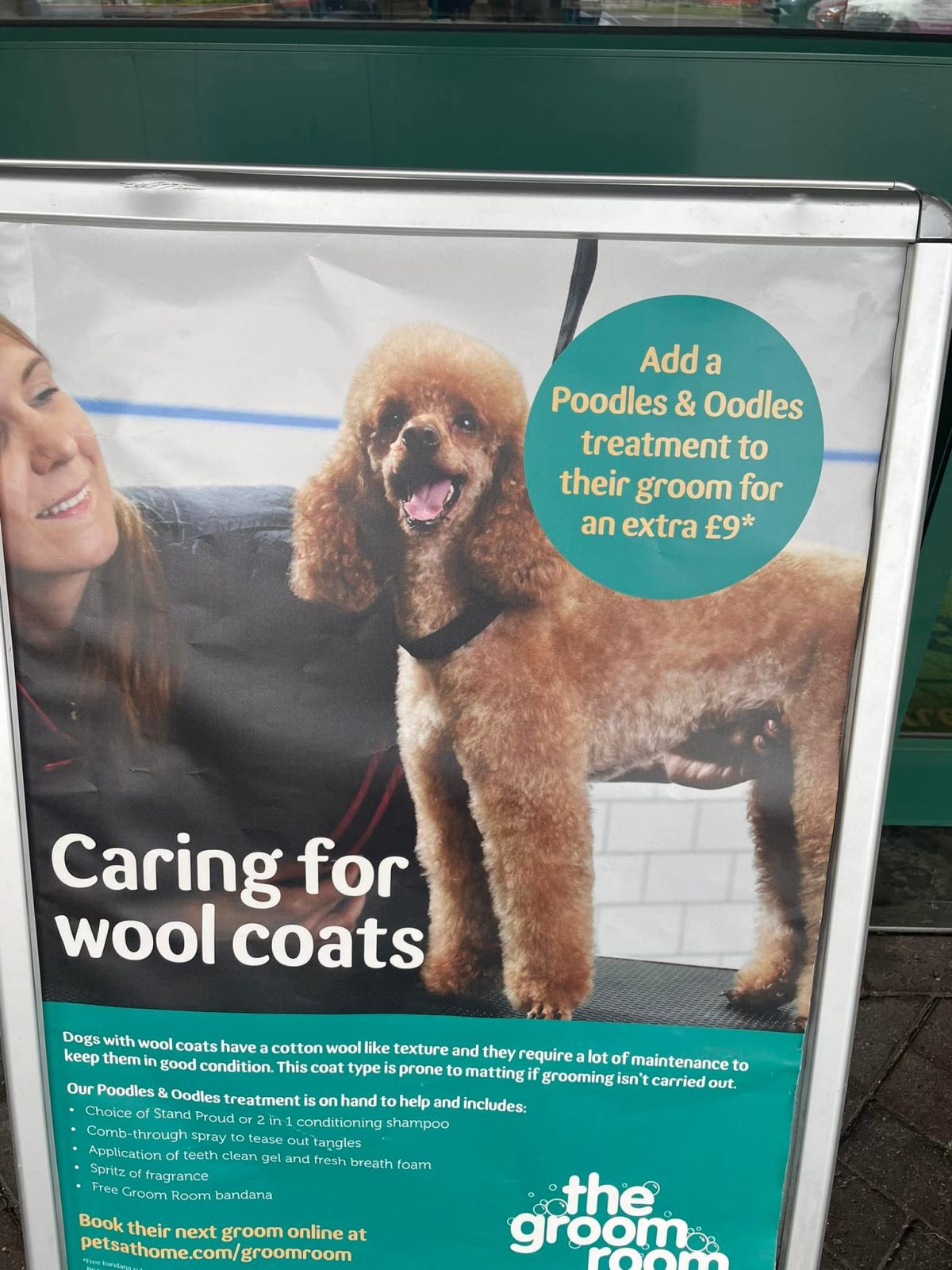 People have been poking fun at Pets at Home for a poster that appears to show a groomer 'cupping' a dog's privates.
Photos of the advert, which is for the brand's Groom Room grooming services, have been circulating online.
The advert shows a smiling groomer handling a neatly-trimmed poodle – and the groomer's hand placement has raised a lot of questions.
The original spotter shared photos on the Pets at Home Facebook page, writing: "Good afternoon. Just wondering if you had realised that the staff member/model is cupping the dogs genitals in the promotional poster outside your Eastbourne branch?
"And if you had realised- what's the reason? Hopefully the "poodles and oodles" additional service isn't a euphemism."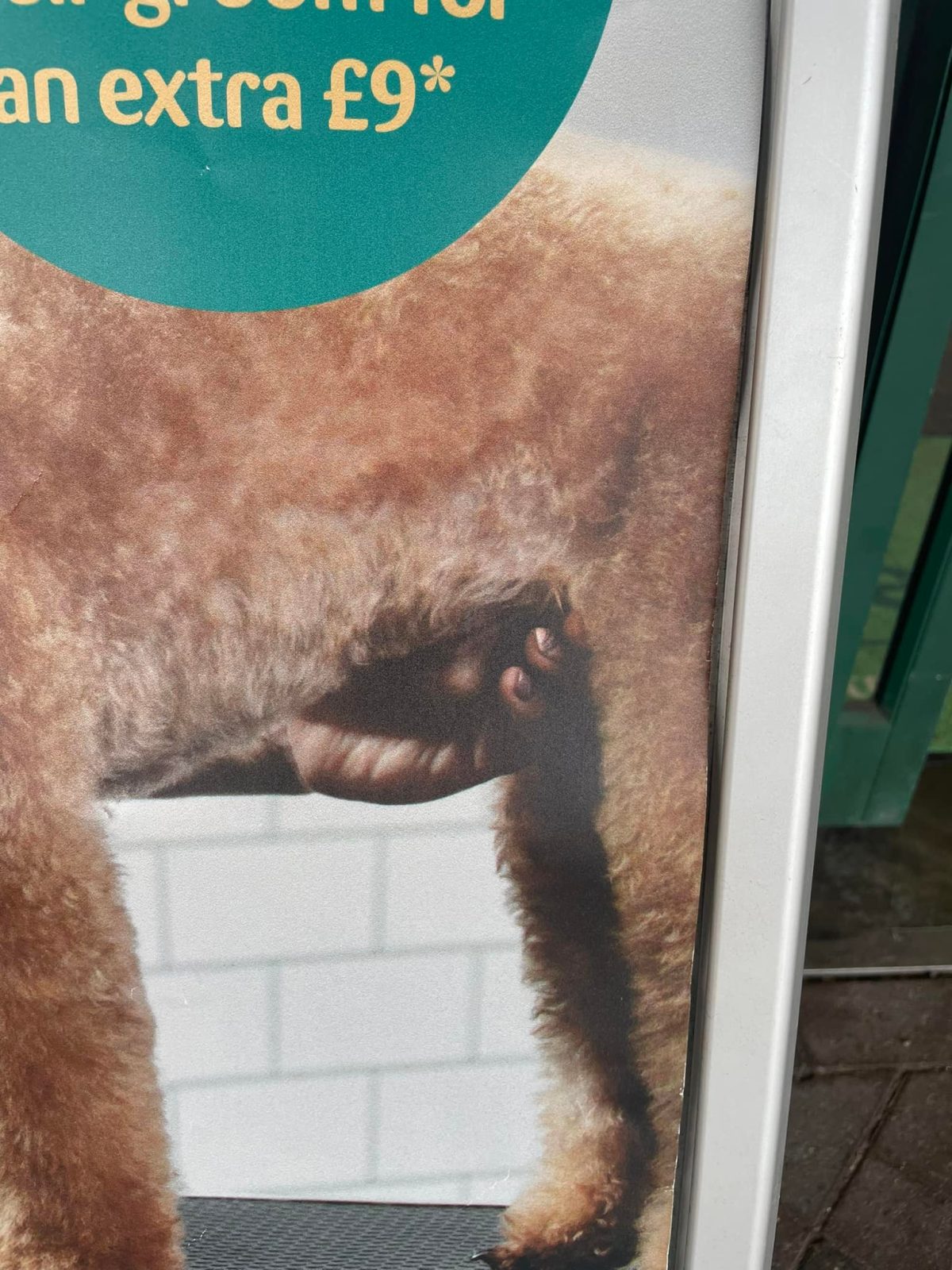 Upon closer inspection, it appears that the groomer is actually hovering a hand beneath the dog's belly to stop it sitting down, and the phallic-looking shape may well be a thumb.
Pets At Home has now confirmed that the hand placement is 'is a safe and standard dog handling procedure'.
Someone suggested: "I don't think the person is cupping anything and is instead, placing their hand next to the dog's hind legs in order to get the dog to stand still. I'm sure I've seen that whenever I've watched Crufts."
It prompted the response: "Aye, that thumb sure does look like a b*llock though."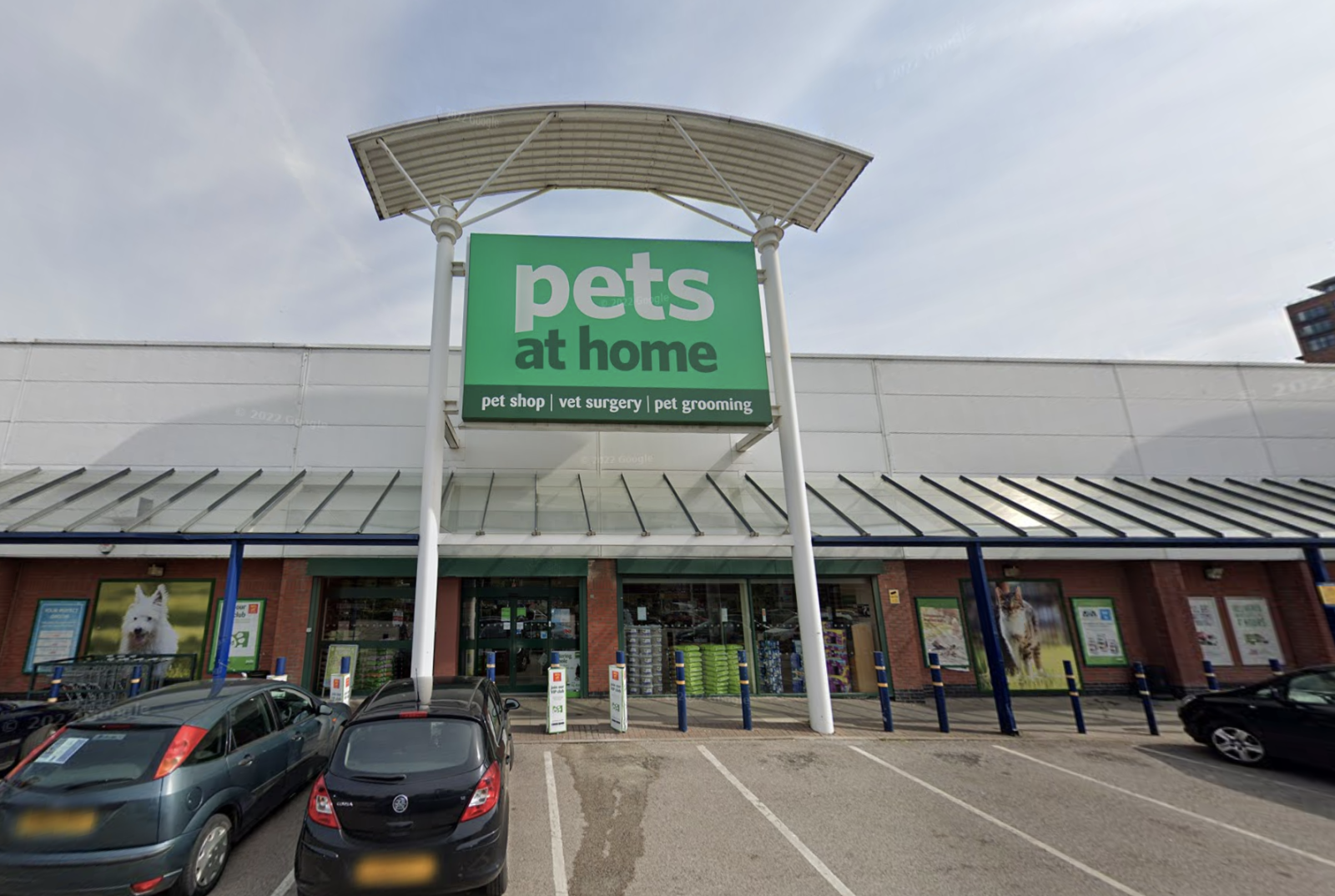 Cupping or not, it hasn't stopped people having a laugh at the Pets at Home ad.
One person commented about the adorable pooch: "No wonder he's got that smile on his face."
Someone else said: "To be fair the Poodle doesn't look unhappy with the situation."
Another user compared it to the scene in Friends where Chandler visits a tailor who did 'definite cupping' while measuring him up for some trousers.
They wrote, quoting Joey in the scene: "That's how they do it!! Right, ross?"
Read more: Mystery man spotted riding the tram in Manchester with a PIGEON on his shoulder
One person pointed out: "Somewhere a young, inexperienced graphic designer is getting a stern but well intentioned lecture on the importance of checking stock photos for exactly this reason."
Pets at Home responded to the poster with: "Thank you for your feedback, this has been passed over to the grooming marketing team."
A spokesperson for Pets At Home said: "Pet welfare is our number one priority, and we work hard to ensure all our customers enjoy their experience at The Groom Room, and ultimately leave feeling and looking their best.
"Sometimes we need to gently encourage our four-legged friends to stand up throughout their groom, but this is a safe and standard dog handling procedure and not something that could be considered an 'added extra'!"
Featured image: Facebook