Trending
Pub in Bolton is producing hampers for vulnerable people in the community
[siteorigin_widget class="SiteOrigin_Widget_PanelImage_Widget"][/siteorigin_widget]
[siteorigin_widget class="SiteOrigin_Widget_PanelText_Widget"][/siteorigin_widget]
Trending
A TV special celebrating the life of Caroline Aherne is airing this Christmas

Emily Sergeant
A TV special celebrating the "unique life and talent" of Caroline Aherne is set to air on BBC Two this Christmas Day.
There's absolutely no denying that Caroline Aherne is a true Manc icon.
Although born in London to Irish parents, she moved to Manchester at the age of two, was raised in Wythenshawe, went to school in West Didsbury, and kick-started her illustrious and hugely-influential career on the city's comedy circuit by performing as a collection of characters, all before developing the iconic 'Mrs Merton'.
Aherne developed her Mrs Merton character with Frank Sidebottom for his show on Piccadilly Radio, where she worked as a receptionist.
She made a number of television appearances as the hilarious character, before rising to prominence in 1994 with the mock chat show The Mrs Merton Show, where she was known for asking celebrity guests a series of outrageous fake questions – the most-memorable example being to the wife of magician Paul Daniels, Debbie McGee, asking: "So, what first attracted you to the millionaire Paul Daniels?".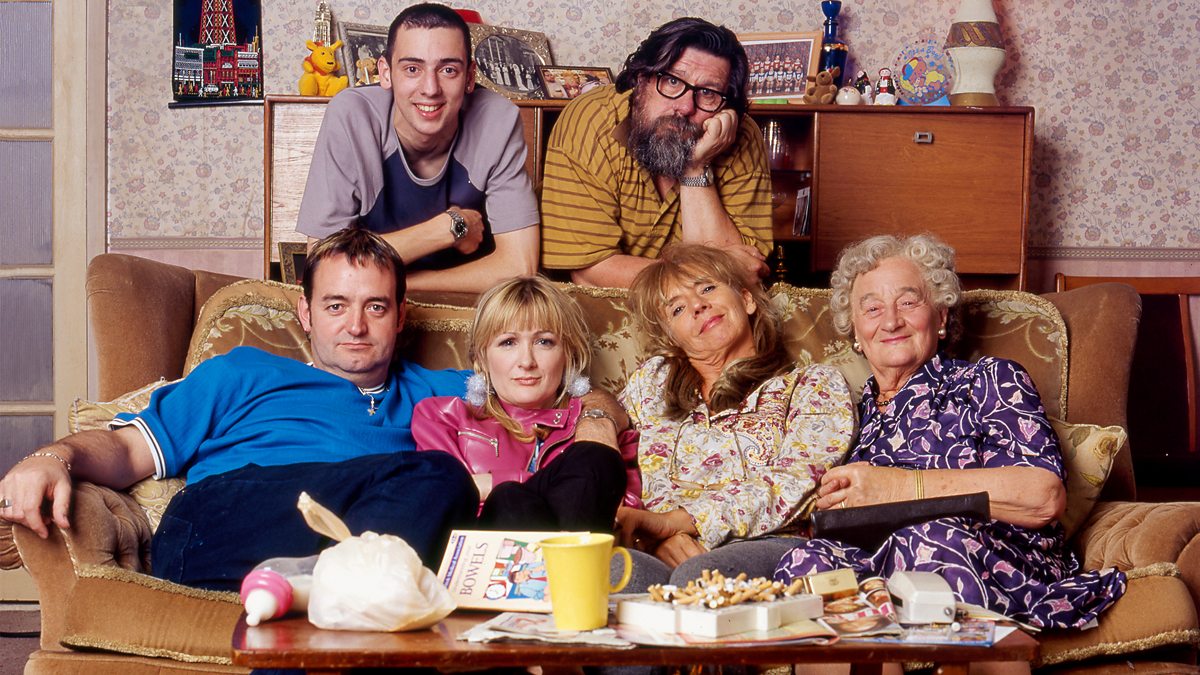 Aside from the Mrs Merton character, Aherne was known for appearing on BBC comedy sketch programme, The Fast Show, and then cemented her place in the heart of us Mancunians when she co-wrote and starred as Denise in beloved Manchester-based sitcom, The Royle Family.
The Royle Family ran for three series from 1998 to 2000, and was a largely stereotypical portrayal of working-class family life at the turn of the millennium, with almost all of the episodes taking place in the Royles' telly-centric living room and showing the hilarious conversations they'd have.
Both before and after her sad death in July 2016, Caroline amassed a loyal fanbase, so it's only right that we properly celebrate her legacy, right? Well that's exactly what BBC Two is doing this Christmas Day from 9pm, with the airing of a brand-new TV special, as well as lots of other programmes dedicated to the late legend and all she is loved for.
The 80-minute documentary is described by the BBC as being a "celebration of the unique life and talent of Caroline Aherne".
Titled Caroline Aherne: Queen of Comedy, it will feature unseen photographs and contributions from a cast of her lifelong friends – including Steve Coogan, Jon Thompson, Craig Cash, and producer Andy Harries.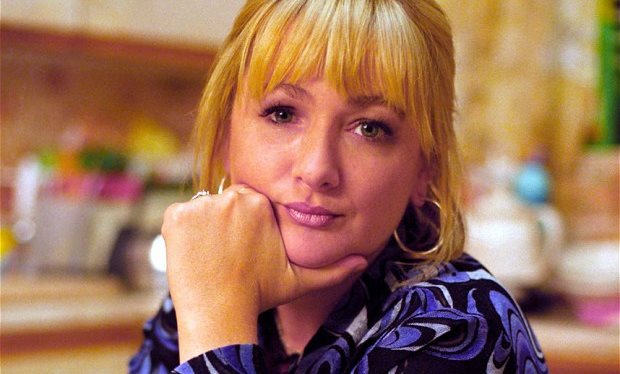 Caroline Aherne: Queen of Comedy will air on BBC Two at 10:25pm on Christmas Day (25 December), and will be available to stream on BBC iPlayer shortly after.
This new TV special also follows BBC Two's re-run of The Royle Family's classic Christmas episode – which is titled 'Christmas With The Royle Family', and first aired back in December 1999 – a little earlier in the evening at 9:15pm.
It'll also be on after a 15-minute long moment of reflection from Ricky Tomlinson at 9pm too.
According to the BBC, Ricky – who, of course, is most famous for his role as the Royle Family's patriarch, Jim Royle – will sit back in his iconic chair and take a fond look back at the much-loved comedy series, sharing his memories and experiences working with Caroline Aherne.
Read more:
And, if all that wasn't brilliant enough as it is, you can also catch an episode of both The Mrs Merton Show and The Fast Show on the big day too.
Sounds right up our street.
Featured Image – BBC
Trending
Trailer released for new Netflix drama series starring Michelle Keegan airing in the new year

Emily Sergeant
The first trailer for a new Netflix show starring Michelle Keegan and Joanna Lumley has now been released.
In case you hadn't heard, the highly-anticipated new crime drama show, which is titled Fool Me Once, is an adaptation of Harlan Coben's popular novel, and is set to air on the streaming service as soon as 2024 arrives.
After the first look pictures were teased earlier this month, we were already sitting on the edge of our seats.
But now, the release of the first trailer has proved it looks brilliantly binge-worthy.
The eight-part series follows Manchester-born actress Michelle Keegan's character, Maya Starn, who is a former special ops pilot struggling with the tragic murder of her husband, Joe, who is played by Richard Armitage.
Detective Sergeant Sami Kierce, who is portrayed by Adeel Akhtar, conducts the investigation into Joe's death while wrestling with his own hidden truths.
Things start to get interesting though, when she observes via the nanny cam her supposedly deceased husband playing with their baby daughter in her own home.
Meanwhile, Maya's niece and nephew embark on the journey to seek answers about their own mother's murder which took place months ago.
But one question remains – could the two mysteries be related?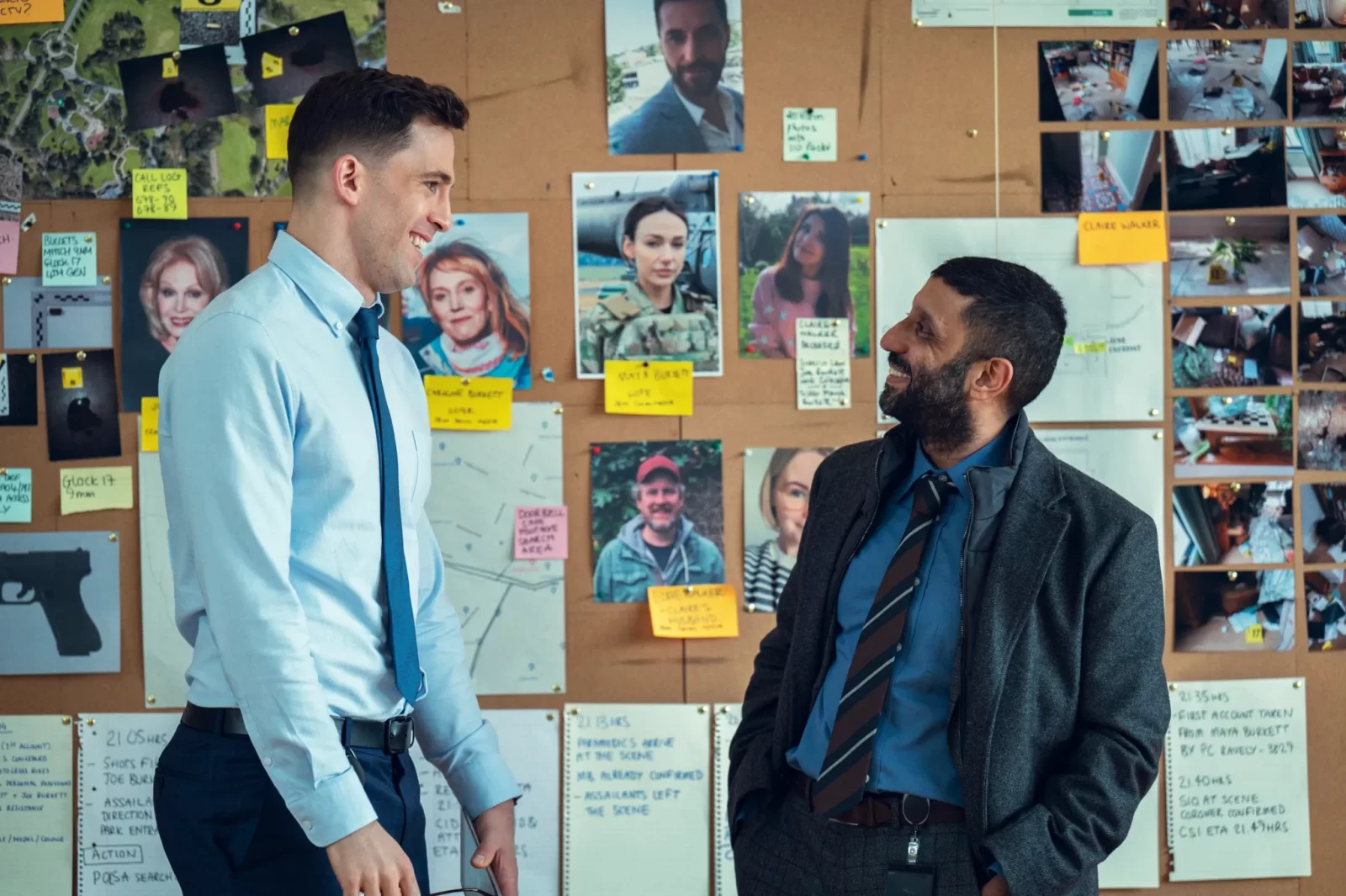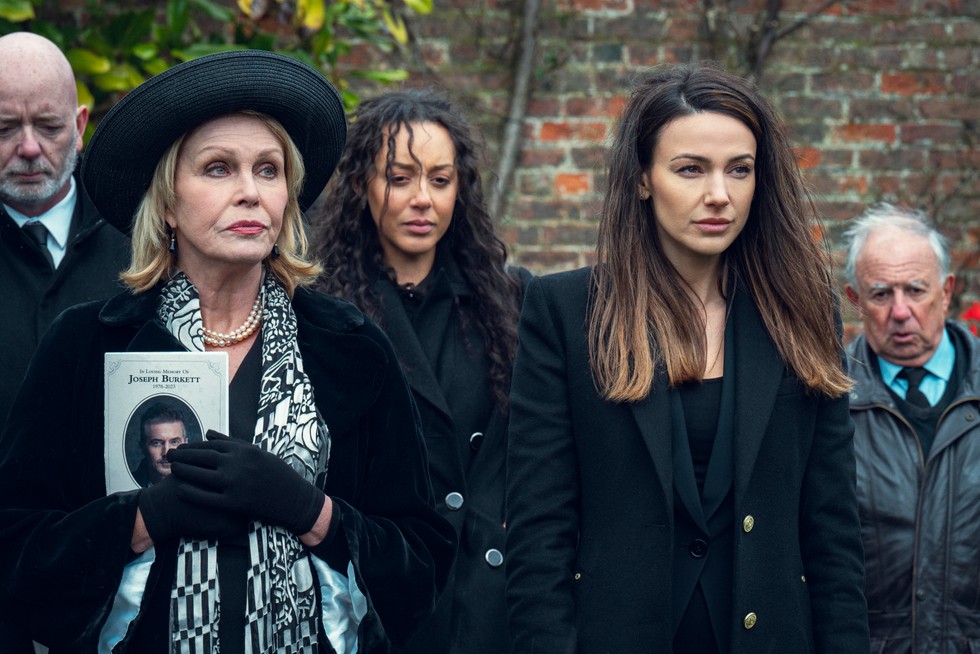 The first trailer for the show was released by Netflix at the end of last week, and it showcases a star-studded cast with the likes of Dame Joanna Lumley from Absolutely Fabulous, Adeel Akhtar from Sherwood, Emmett J Scanlan from Peaky Blinders, and Dino Fetscher from Paranoid.
The streaming service has unveiled a selection of first look images, showcasing a star-studded cast with the likes of Dame Joanna Lumley from Absolutely Fabulous, Adeel Akhtar from Sherwood, Emmett J Scanlan from Peaky Blinders, and Dino Fetscher from Paranoid.
Filming took place in Yorkshire, where production crews were spotted in the Burdock Way area near the centre of Halifax, but Michelle Keegan was also spotted filming in Manchester city centre back in May.
You can watch the trailer in full here.
Read more:
Fool Me Once will air on Netflix in the UK on Monday 1 January.
Featured Image – GMP