Trending
Rochdale car thief caught attempting to hide from police… inside a giant teddy bear
"Hopefully he has a bearable time inside."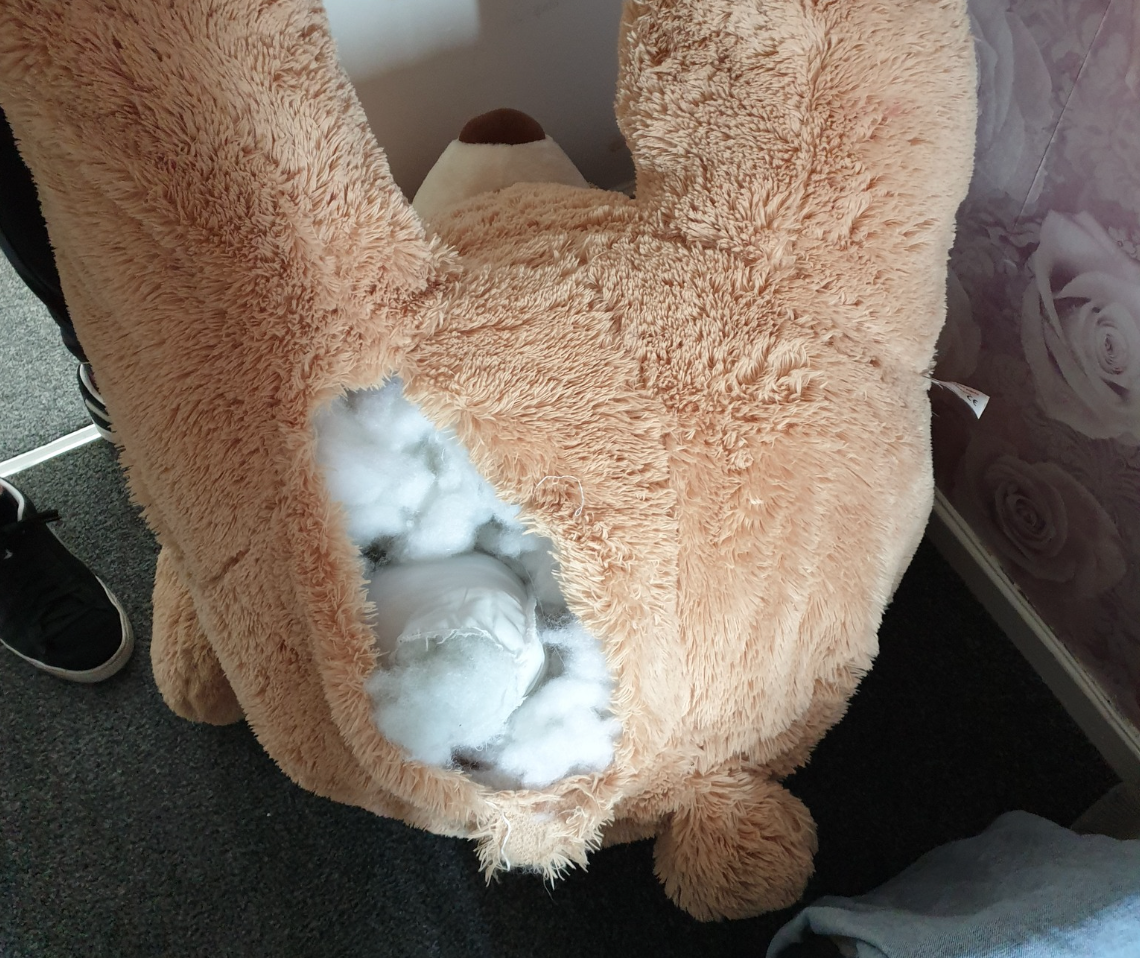 In what is a piece of, quite frankly, unbearlievable news, police in Rochdale found a wanted car thief attempting to hide from officers inside a giant teddy bear.
No, you've not read that wrong.
As bizarre and implausible as it may sound, GMP Rochdale actually took to social media yesterday to share with the people of Greater Manchester and beyond, in what is understandably a now-viral post, the story of one of their latest arrests – and it genuinely did involve a criminal cutting up a teddy bear and trying to hide inside it.
GMP explained that 18-year-old Joshua Dobson, from the Spotland area of Rochdale, was wanted police after stealing a car back in May and for not paying for fuel that same day, but up until last month, his whereabouts was unknown.
That was until neighbourhood cops were tipped off to his location and went out searching for him.
Retelling the hilarious discovery on social media, GMP Rochdale explained: "When we went to arrest him, our officers noticed a large bear breathing in the address, before finding Dobson hidden inside.
"He's now stuffed behind bars after being sentenced last week for theft of a motor vehicle, driving while disqualified, and making off from a petrol station without payment."
They comically added that they hope he has "a bearable time inside".
And the police weren't the only ones to be cracking jokes, as not only has the post amassed thousands of likes and interactions across all social media platforms it was shared on yesterday, but the comments section was also full of witty members of the public sharing their best bear-themed puns.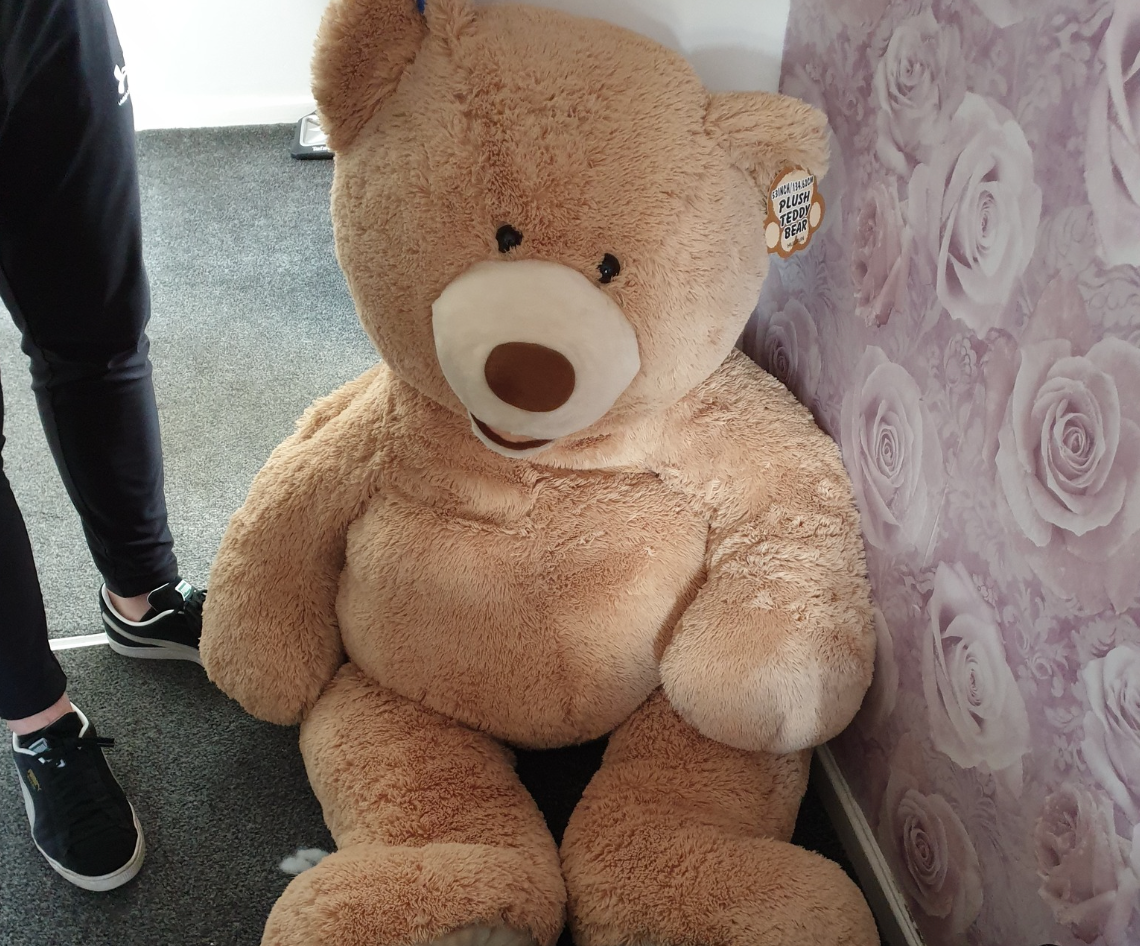 "He will only get the bear essentials in jail," one person wrote.
Another commented: "The bear faced cheek of him", with a third chiming in with: "Apprehended by officers on paw patrol", and a fourth questioning: "Did you Bungle him in the van?"
As well as all the countless bear-related jokes, one person also made sure to ask the question that a lot of us were probably all thinking too: "Can we see the officers bodycam footage? It's not often I ask for anything but I need to see this. Please and thank you."
While the bodycam footage is yet to be released, if you bear with them, they might get round to it.
Featured Image – GMP Rochdale