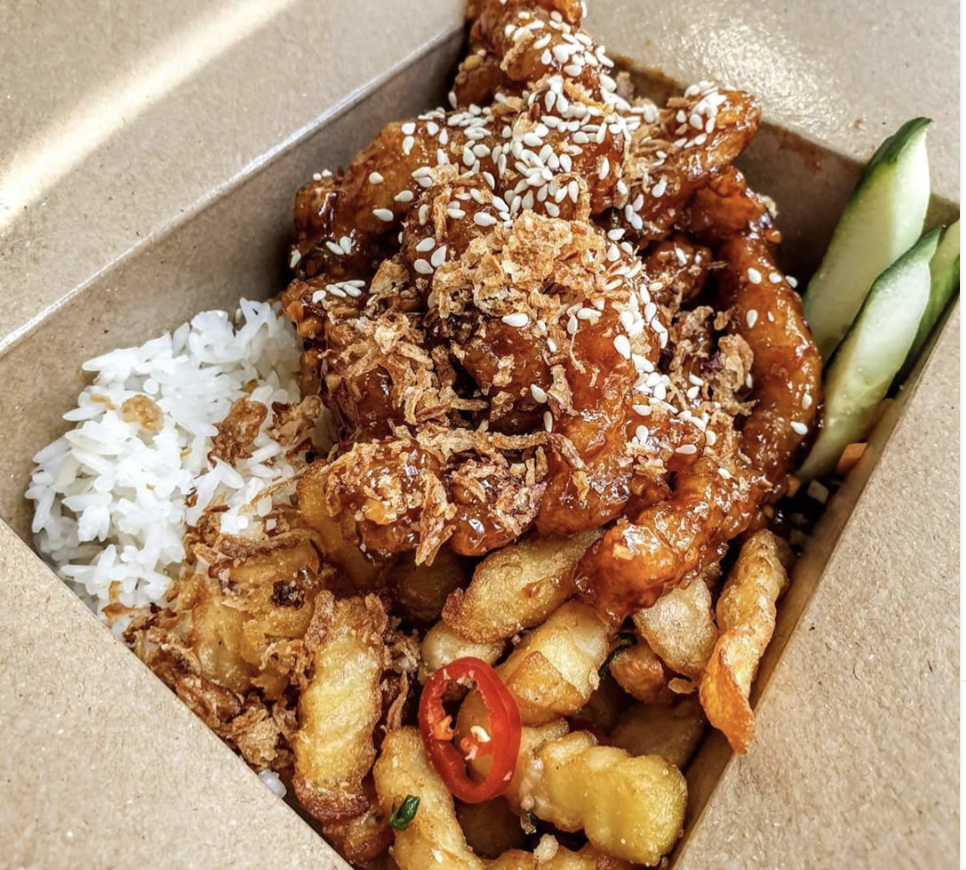 Manchester's favourite Chinese-inspired food stall is back in action from next week, owners have confirmed.
The enormously popular Arndale Food Market outlet has announced a return on Monday 6 July – albeit with a few changes.
As they get back into the swing of things, Salt & Pepper will be operating at reduced hours, with the temporary removal of the help-yourself sauce station.
Sauces will still be available – but provided in lidded tubs instead; ordered alongside any dish.
The food stall – which specialises in blending Eastern and Western flavours – has quickly become a beloved addition to the city centre market since pitching up in May 2019.
Coronavirus forced the premise to close for over three months, but now owners say they are "buzzing" to be back.
Salt & Pepper will initially be opening Monday to Saturday 12-5 and Sunday 12-4. They may close earlier on any day if stock sells out.
Owners have emphasised that all changes are being made to ensure they can "operate in the safest manner possible."
See you there on Monday…
The Manc is helping local businesses and venues get back on their feet after lockdown with our #BuzzingToBeBack campaign – offering as much support and exposure for Manchester hospitality as possible. Read more about what we're doing for the industry here.