Trending
Shaun Ryder is saving hens from slaughter at a Wigan animal sanctuary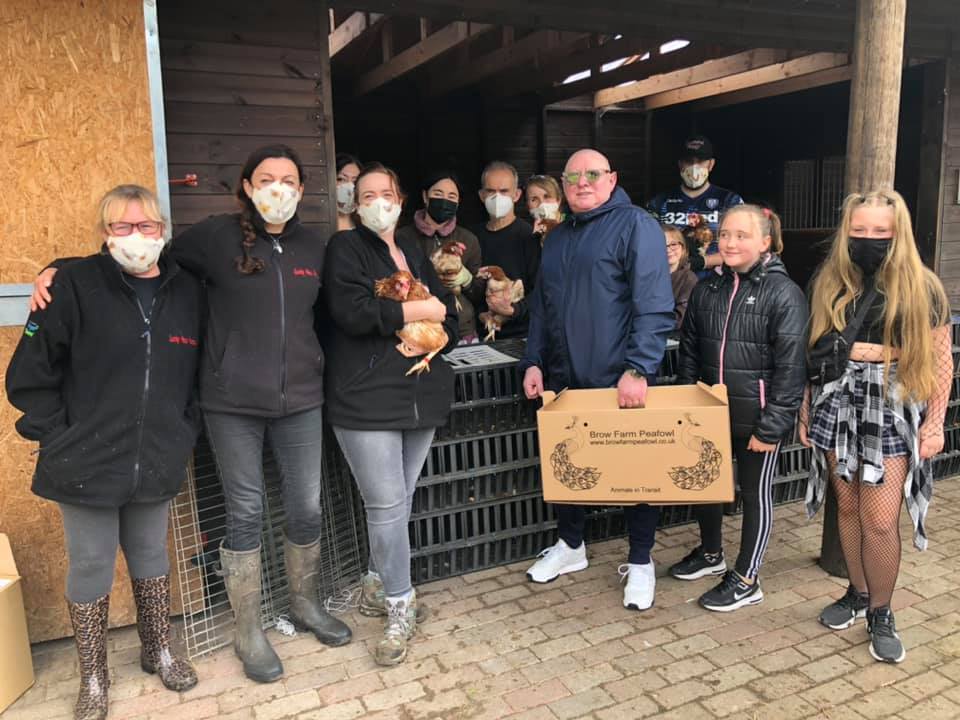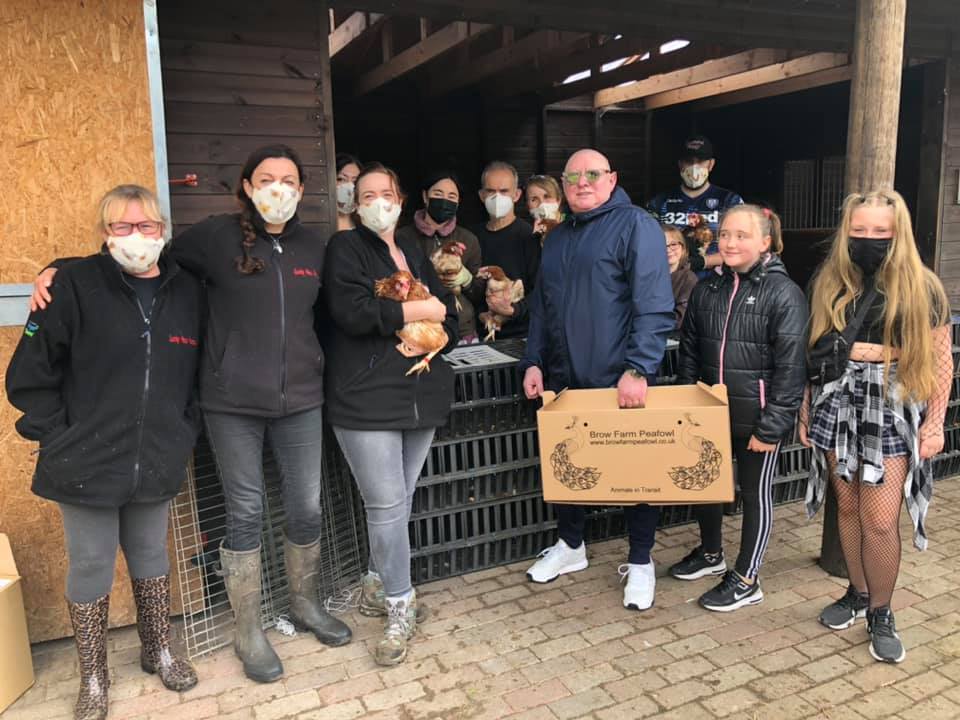 An animal rescue organisation in Wigan has successfully passed the milestone of saving 30,000 hens from the slaughter and they've done it with help from a celebrity adopter.
Lucky Hens Rescue in Amberswood, Wigan held it's first a rescue day since the coronavirus (COVID-19) pandemic began at the weekend and it provided a chance for people to adopt birds that were due to have been slaughtered and provide a new home for them.
Members of the public from all across Greater Manchester went down to the rescue day and one particular famous Mancunian face was among them.
It was none other than Shaun Ryder.
Attending the Lucky Hens rescue day with his family, the Happy Mondays star – who had previously spoken about rescuing former caged hens during his appearance on Celebrity Gogglebox back in June – played a critical role in helping the sanctuary surpassing its 30,000 rescue milestone by rescuing four ex-battery hens.
According to posts and accompanying pictures on his official Facebook, Twitter and Instagram accounts, the four hens are now "settled in their new coop in their forever home" and are "all cosy in their hand knitted jumpers".
They have been named Edna, Mabel, Dusty and Flo.
He also said that there was "lots of hen love in the Ryder household" and that the hens are "settling into their forever home, exploring their new garden and getting lots of cuddles".
How brilliant is this?
Lucky Hens was founded in 2010 by Alison Thorpe to rescue caged hens that have been involved in commercial egg production and re-home them in Wigan and further afield to enjoy a new lease of life as much-loved pets. It's not just hens that the rescue helps either, sheep, pigs, horses and ducks among the other creatures they have cared for over the years.
Lucky Hens re-homed a total of 564 hens on the particular rescue day that the Ryders attended, and they were all hens which would have been killed had they have not been saved and given new homes and that included the 30,000th hen to be rescued since the organisation was launched.
She was named Melonie – inspired by Shaun Ryder's visit.
Lucky Hens will hold its next rescue day on Saturday 10th October – with dates in November and December yet to be confirmed – and you can find out more via their website here.
You can keep up to date with Lucy Hens Rescue on Facebook, Twitter and Instagram.