Trending
The Manchester lads fundraising to become a registered charity to help the city's homeless
Cold Hands Warm Heart is on a mission to "make sure the homeless of Manchester don't go hungry".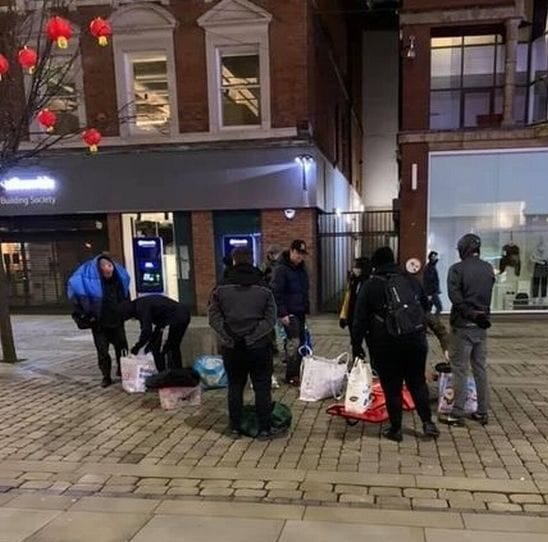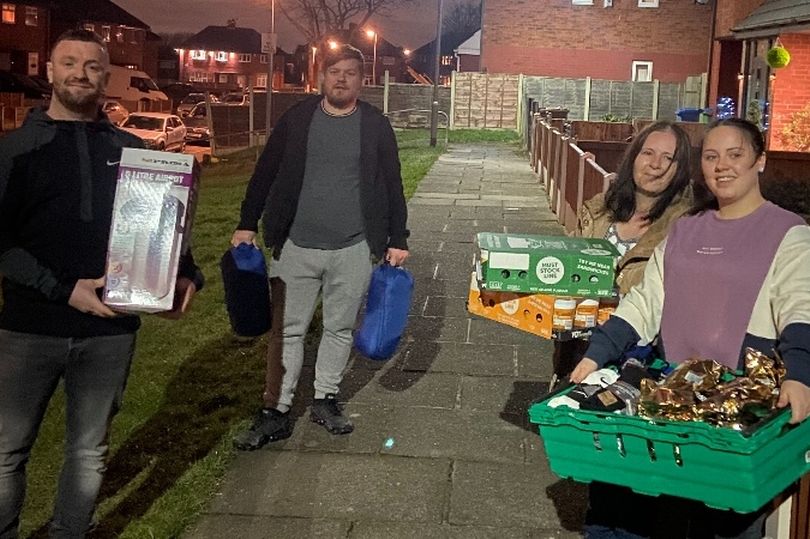 The local lads behind a newly-founded initiative to "make sure the homeless of Manchester don't go hungry" have launched a fundraiser to help with their mission of becoming a registered charity.
Cold Hands Warm Heart – the brainchild of co-founders Jamie Lilley, 32, and Daniel Goodier, 30 – was set up as the harsh winter temperatures plummeted across the region around two months ago to make sure that no rough sleepers in Manchester are going hungry or without the basic essentials needed to make it through, and with the aim of offering a personal touch and meeting needs that other organisations in the area do not currently offer.
The pair started the organisation after hearing the tragic story of a 25-year-old man who sadly died earlier this year while sleeping rough in the doorway of an M&S in Manchester city centre.
"[Daniel] called me and said we need to do something to help." Jamie told The Manc.
They decided to start with a simple, but impactful gesture, and so the very next night, Jamie, Daniel and their friend, Michael Donoghue, all chipped in £30 and went to a local Middleton takeaway to buy some pizzas to hand out to the homeless across the city centre.
Jamie continued: "We ended up with 23 boxes of pizzas to go and hand out, and we split these in half and they went within 15 minutes of us being there".
"There must have been around fifty to sixty people sleeping rough [on Market Street]".
After identifying that there was more the rough sleepers were in need of, the lads spoke to them and asked what exactly they required, with Jamie adding: "They asked us for pot noodles, coffee, boxers, sanitary towels, gloves, scarfs, sleeping bags, hand-warmers and trainers, and we just knew we couldn't just walk away, so Daniel and I went back again two days later after collecting donations of [those items].
"Once again though, these items lasted no more that 15 minutes, so we vowed to do more".
This is when the pair decided to call on the brilliant people of Greater Manchester for support.
Jamie continued: "We made a page on Facebook, and we now have almost 1,500 people following us within a month [and we are] getting a reach of over 40,000 within the last 28 days too.
"We now have a team of 18 volunteers".
And from original Middleton-based takeaway Ian Donatello's – which has donated 15 pizzas each the lads go out and has even agreed to pay for a storage unit to store all the products bought – to a number of local small businesses and even "some big investors such as McVities, Howden's and Chubb", Jamie and Daniel have been blown away by the "amazing support" from the local community so far.
But there's a significant hurdle they need to get over to be able to expand further.
Jamie said: "Nearly every company I've spoken to wants to help… but once I get five minutes into the call, they ask for my charity number, which at the moment we do not have, and that's why we're trying to raise the funds to become a charity".
To become a registered charity, the pair need to show that they can earn £5,000 in a year period to prove that they are a fundraising organisation, and so, they have since set up a JustGiving page in an attempt to hit that target.
Over 100 people have already donated to the fundraiser to clock up £2,400 and counting.
"I feel like we've got a treasure chest full of gold but no key to open it [and] now the only way we can open that treasure chest would be to get that charity number and once we do, we will then be able to use the funding to help bring so much more".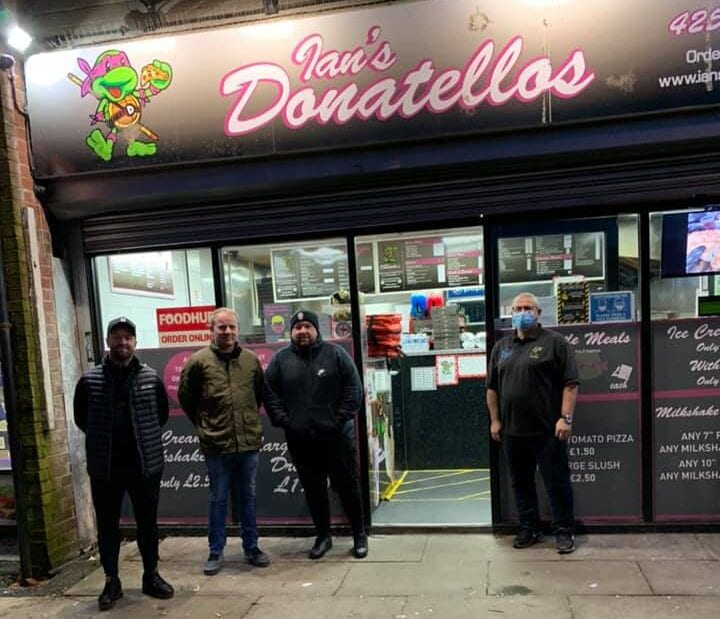 Word of the vital work being carried out by Cold Hands Warm Heart has spread far beyond Manchester too, and it's given Jamie and Daniel a clear vision for the future of the initiative.
"I feel the main goal that we are working towards is just to try and feed as many as we can," Jamie added.
"We've already had some interest from people in Dublin and in London who are wanting to do the same and use our organisation name, so not only would Cold Hands Warm Heart be feeding the homeless of Manchester, we would also be feeding the homeless of Dublin and London.
"Eventually, will be looking at getting more teams in place to cover the likes of Liverpool, Birmingham Nottingham and all over the UK".
___
If you would like to support Cold Hands Warm Heart for the future, and join in Jamie and Daniel's fight to becoming a registered charity, all donations can be made via the JustGiving page here.
Every penny counts.