Trending
The nation is being asked to sing Sweet Caroline for the Queen at Jubilee street parties
The song was chosen because it's an "uplifting and happy" melody that everyone can sing along to.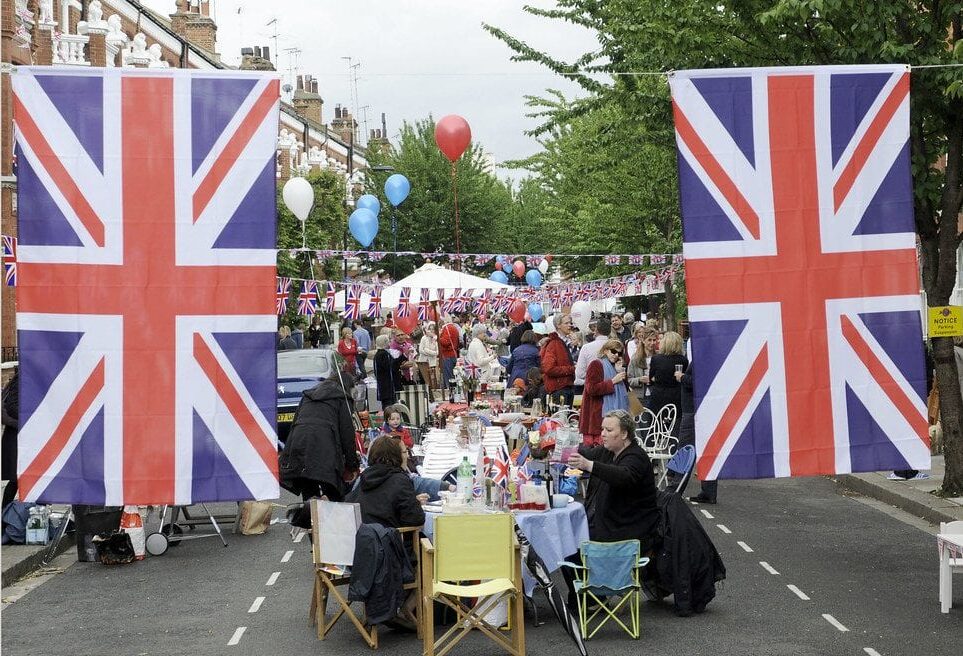 The nation is being encouraged to sing Sweet Caroline for the Queen at street parties celebrating her Platinum Jubilee next week.
After Neil Diamond's 1969 hit has become an anthem for sports in England, with the track notably belted loudly by football fans during last summer's Euro 2020 tournament, it has now been chosen by listeners of Zoe Ball's BBC Radio 2 Breakfast Show as the song to sing at street parties over the extended Jubilee bank holiday weekend.
The song was said to have been chosen because it's an "uplifting and happy" melody that everyone can sing along to.
It is hoped that 10 million people will join the nationwide singalong.
Announcing the campaign on her radio show yesterday morning, Zoe Ball described the 53-year-old hit as "a song of togetherness", adding: "We're hoping also that loads of grassroots music groups and choirs and school bands and brass bands will learn the song and perform it too.
"We really want to encourage the country to all come together."
Sweet Caroline was officially released in the UK in 1971, and reached number eight in the charts, selling more than 1.2 million copies, before it went on to become a wedding disco staple and an unlikely sports anthem.
The song has not only been adopted by fans of the England football team and gained popularity during Euro 2020, but also by the Boston Red Sox and other teams.
Read more: You can now request to close your road for a Jubilee street party in Manchester
Sweet Caroline beat out other hits such as Paul McCartney's We All Stand Together, and Queen's We Are The Champions, which were also suggested by many Radio 2 listeners – although Ball said that Diamond's song was the clear winner.
She said it had emerged as a clear favourite from the "hundreds and hundreds" of suggestions.
Featured Image – Flickr