Trending
The Urban Dictionary definitions for places in Greater Manchester are hilarious
Did your hometown make the list?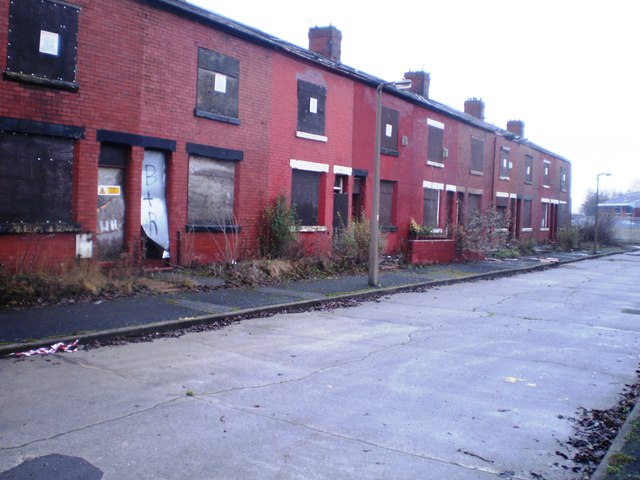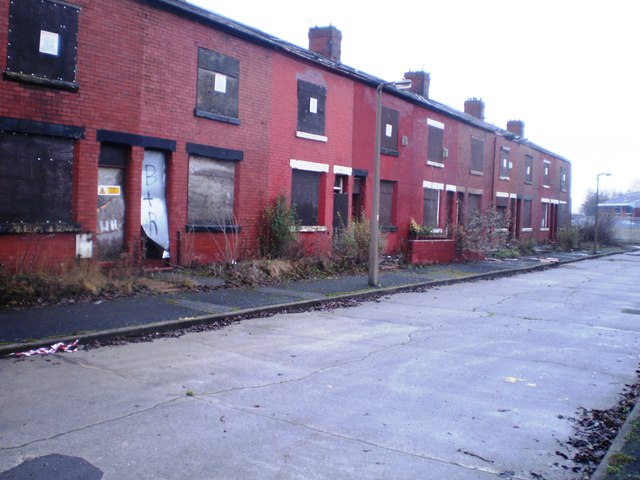 I'm positive every Mancunian is 'Manc and proud' no matter which part of the city they're from. Yet we still love to poke harmless fun at anyone not from our town.
So, when someone pointed out Urban Dictionary's definitions for Manchester on the MintManc Facebook group, I was straight to Urban Dictionary to see what it had to say about my hometown.
It did not disappoint. Nor did that dry Manchester humour.
Here are a couple of the good 'uns. But be warned, you might want to take them with a pinch of salt.
Chorlton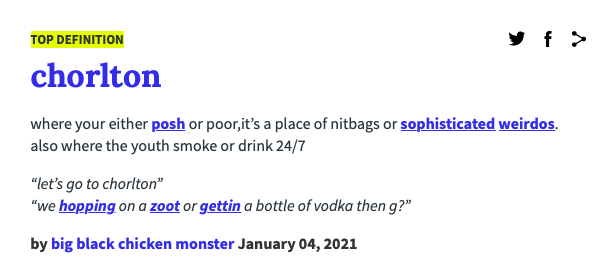 Correct me if I'm wrong, but the fancy wine merchants, vegan delis and artsy shops do give off a snobbish vibe. We're not in East London, you know.
Although, the Chorlton house prices might suggest otherwise…
Fallowfield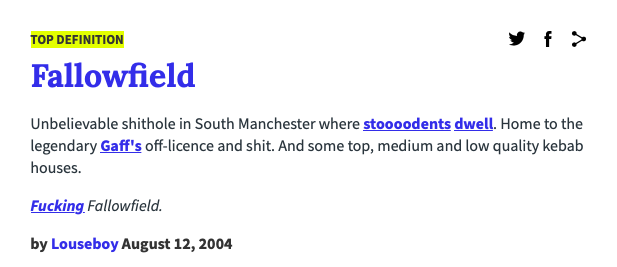 Known for its massive student population, Fallowfield is up there with the edgiest of Manchester "shitholes".
Nike Air Force 1 trainers and hoop earrings are in their thousands around here. But driving down Wilmslow Road makes me massively miss being a student.
They're right about the Fallowfield food, too. The chicken gyros from Tzatziki's are a personal favourite.
Clayton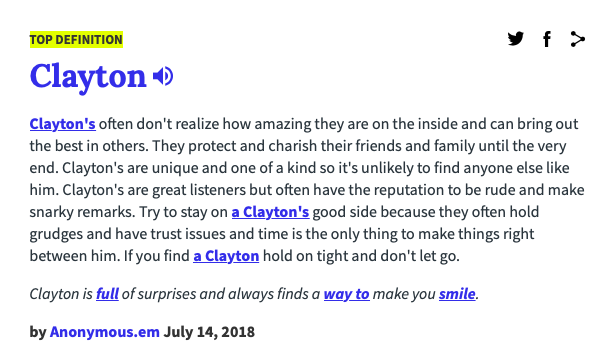 I get the feeling they aren't talking about our Clayton.
As much as I would like to think Claytons "bring out the best in others", I'm yet to experience it myself.
I'll remain on their "good side" either way though, as a precaution.
Tyldesley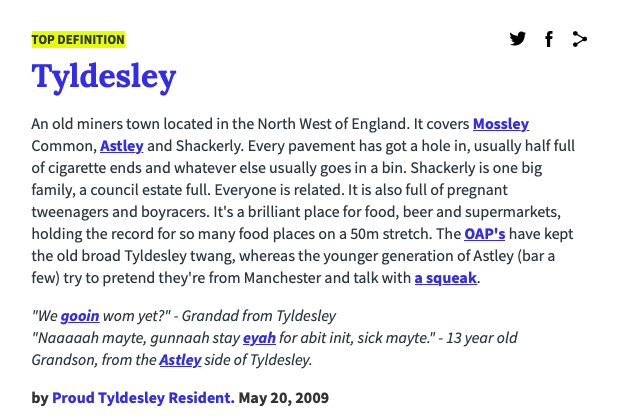 Someone's really gone to town on Tyldesley, here.
It's got me wondering if 12 years on since this was written, it really does hold the record for the most food places on a 50m stretch.
Because if it does, I'm due a visit.
Oldham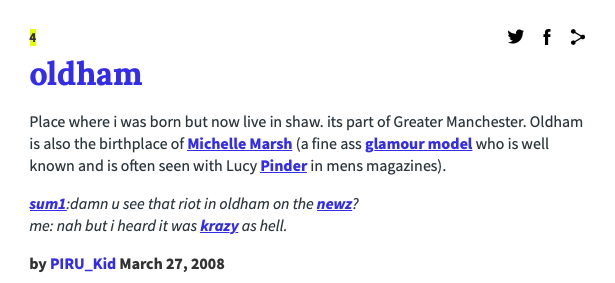 Well, I can only roll my eyes at this one. The more I read it, the more random it gets.
Whilst I might be too young to know who Michelle Marsh is, I do know what lads mags entail.
Surely this person had a better example? You know, like Take That's Mark Owen or physicist Brian Cox to name just a few of Oldham's finer exports.
Salford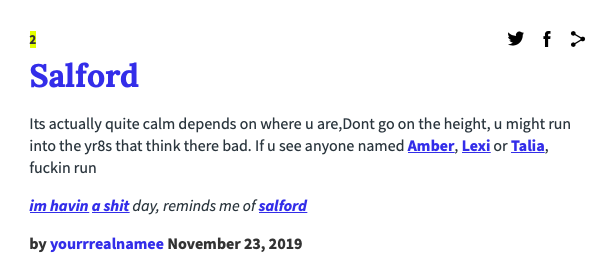 We all thought we were badass in year 8, didn't we?
I could be found on the park sporting my fake Ugg boots and a Primark velour tracksuit, blasting Heartbroken by T2 on my flip up Sony Ericsson, wbu?
Luckily, I don't know any Ambers, Lexis or Talias. Thank God.
Gorton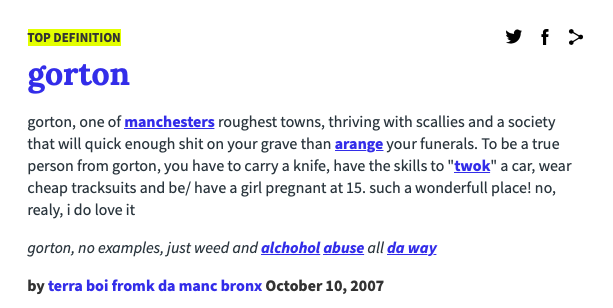 To "twok" a car is news to me.
By the sounds of it, true Gorton residents have many skills.
Top class sarcasm being one of them.
Wythenshawe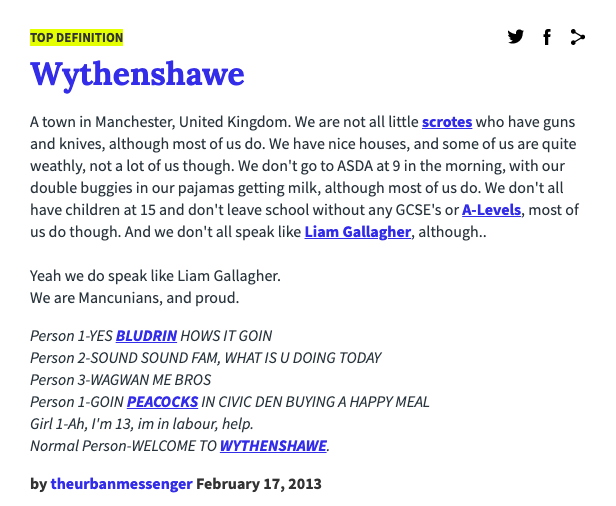 The "we don't all – but most of us do" theme cracked me up. It's actually a well written definition as far as Urban Dictionary standards go.
They've nailed the little dialogue too.
Granted, some of these are a bit harsh. But let's be honest, when was Urban Dictionary ever truly kind to anyone?
For more light-hearted entertainment, join our community group Mint Manchester.