Trending
This 1000-piece jigsaw will keep any Friends fan entertained
It's designed to keep you entertained for hours as you put the picture together.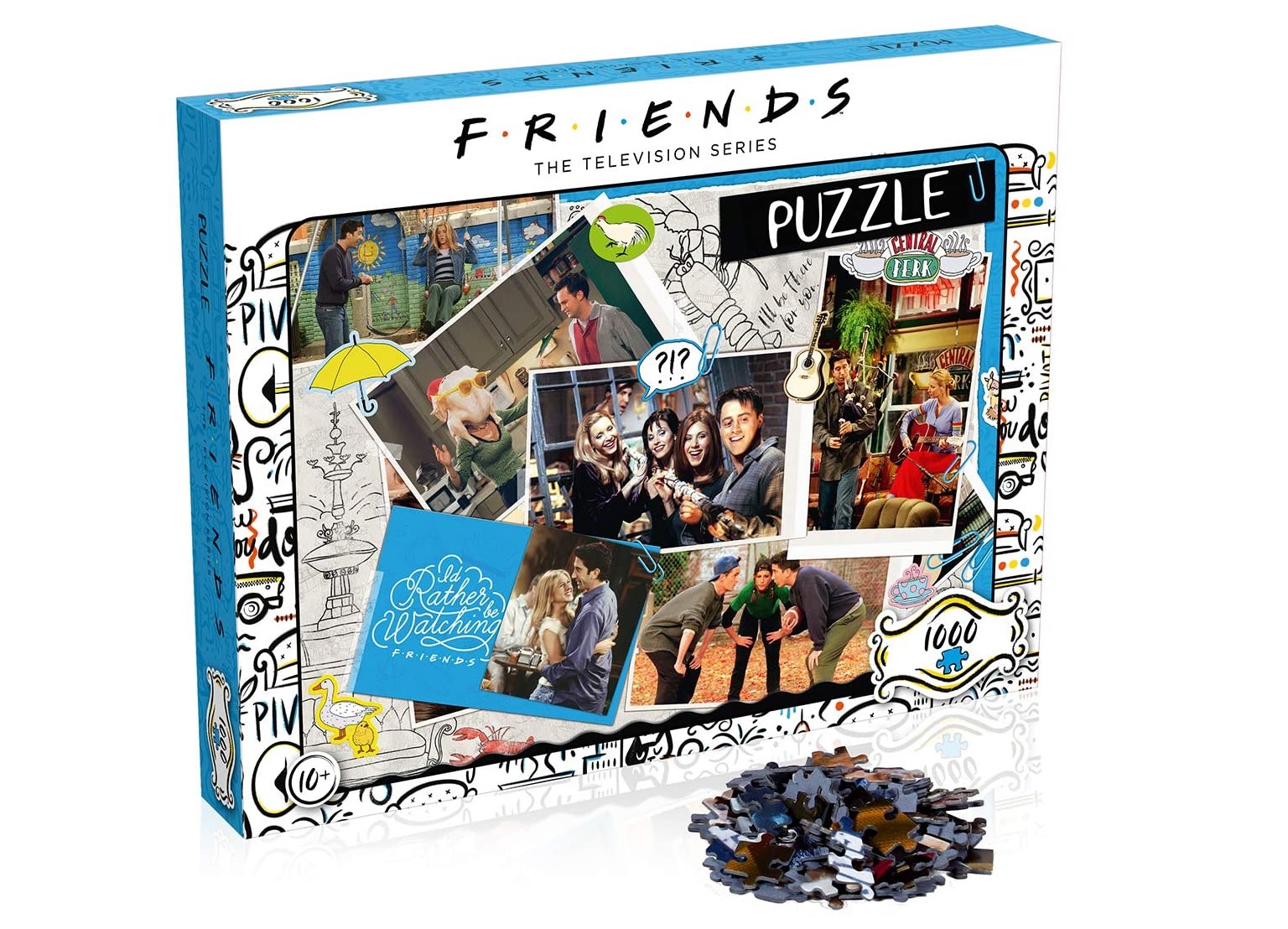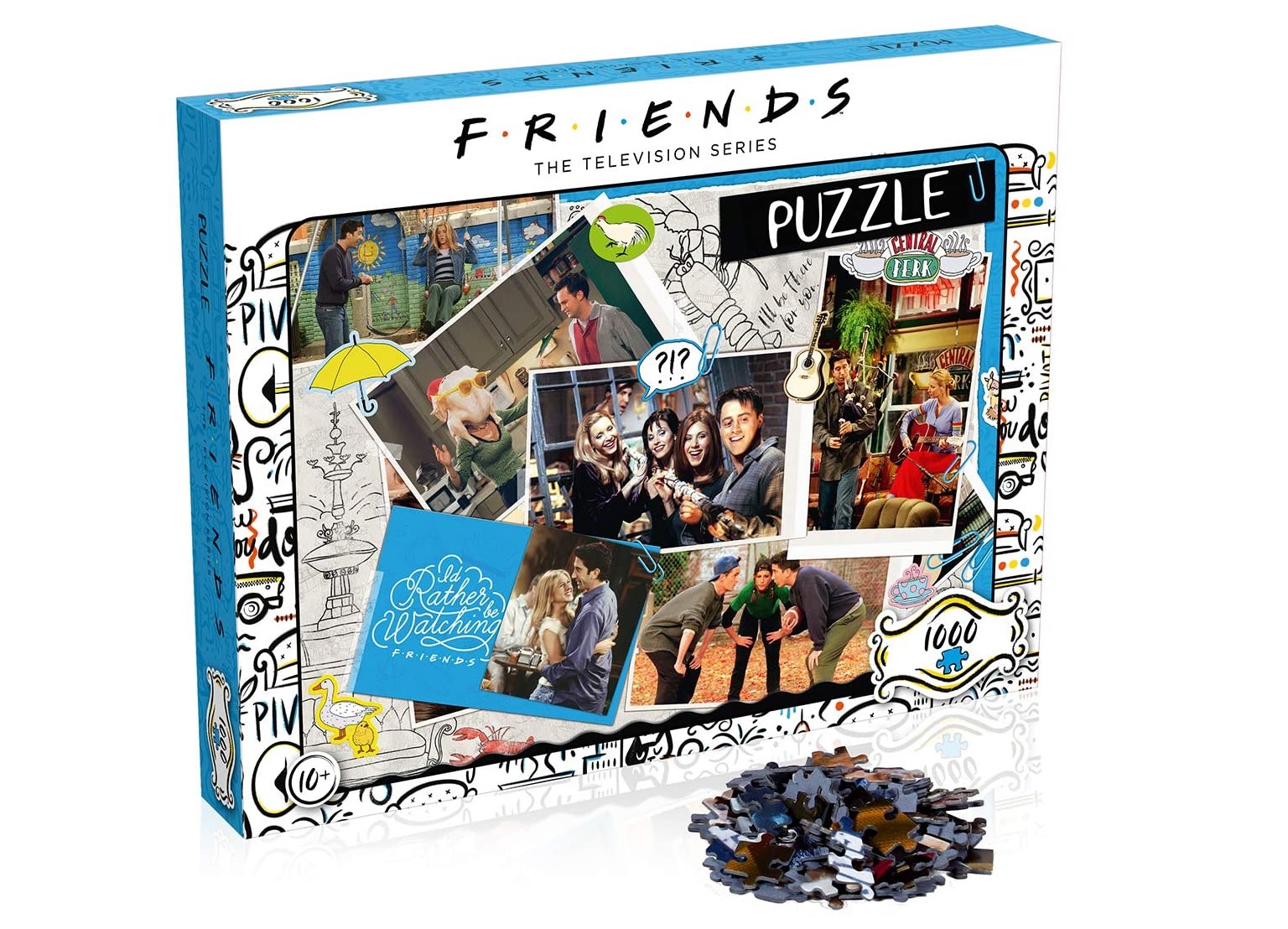 This article contains affiliate links.
It probably won't come as too much of a shock to learn that the manufacturing and sales of jigsaw puzzles are up 10-fold since the start of lockdown.
Completing a jigsaw often takes peak concentration, an eye for detail and a test of your patience.
Most importantly though, it takes time.
There really is no better way to kill a few hours than to complete a jigsaw and all the extra hours we've had on our hands over the last few months amid the coronavirus (COVID-19) pandemic couldn't have proved that to be more true.
Jigsaws aren't for everyone, but with sales of the puzzles booming since lockdown began, it seems more and more people are making them a skill they're keen to master. If you're looking for your next games night jigsaw and you're a fan of the classic 90s sitcom Friends, then we've found this cracking one on Amazon and according to the product description, it's "the perfect activity to complete whether you're sipping coffee, or hanging out with your chick and duck".
The Winning Moves 1000-piece Friends Jigsaw features a "selection of hilarious photos from the show, like the One with the Giant Poking Device, or The One with the Thanksgiving Flashbacks."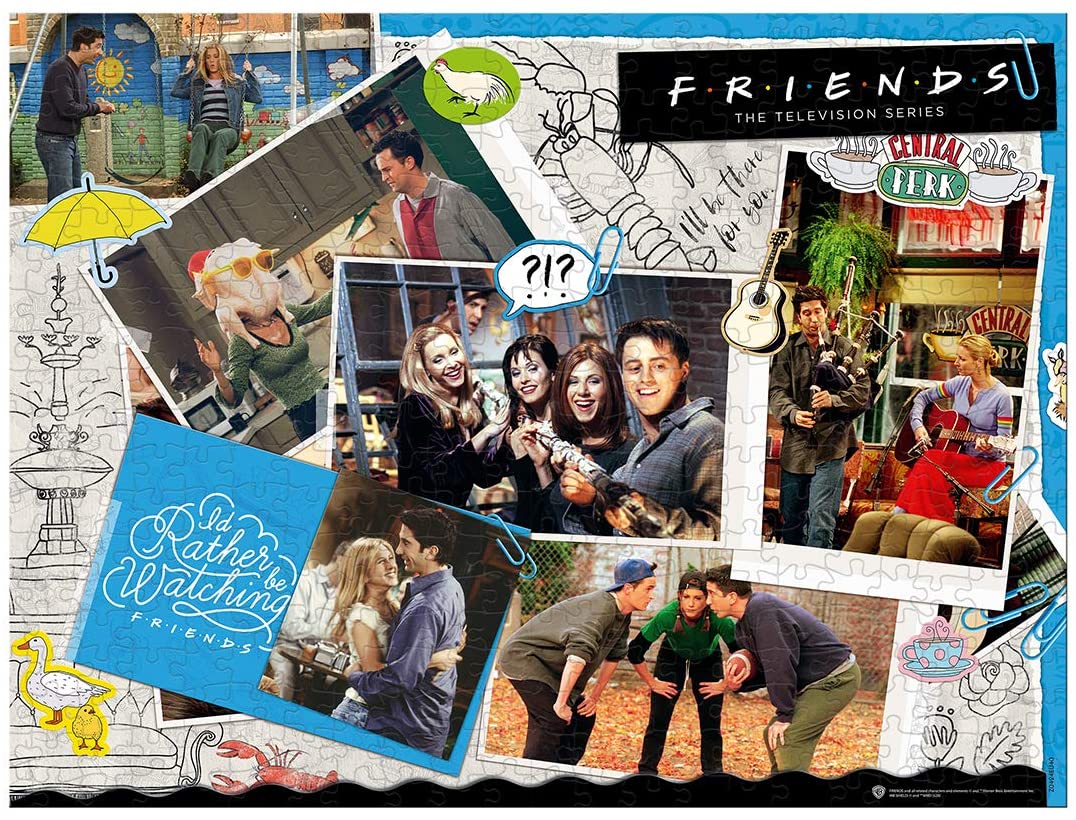 It's designed to "keep you entertained for hours as you put the picture together".
Not just for amateur jigsaw fans either, this puzzle "would look stunning on the wall of any fan or collector."
"Like the show itself, this puzzle is a high-quality, official product that is created to stand the test of time, so put it on display and guests will be screaming "OH. MY. GOD." before you know it".
The jigsaw is retailing on Amazon at £9.99 + postage/packaging and has a multitude of positive 5* reviews from plenty of satisfied customers, so if you've been wondering whether it's worth the buy or not, have a read of a few of those to help make you're mind up.
It's also eligible for Amazon Prime delivery perks too for those subscribed to the service.
If you're a Friends fan looking for a way to kill a few hours during lockdown, or know someone that is, then you can get the Winning Moves 1000-piece Friends Jigsaw from Amazon here.