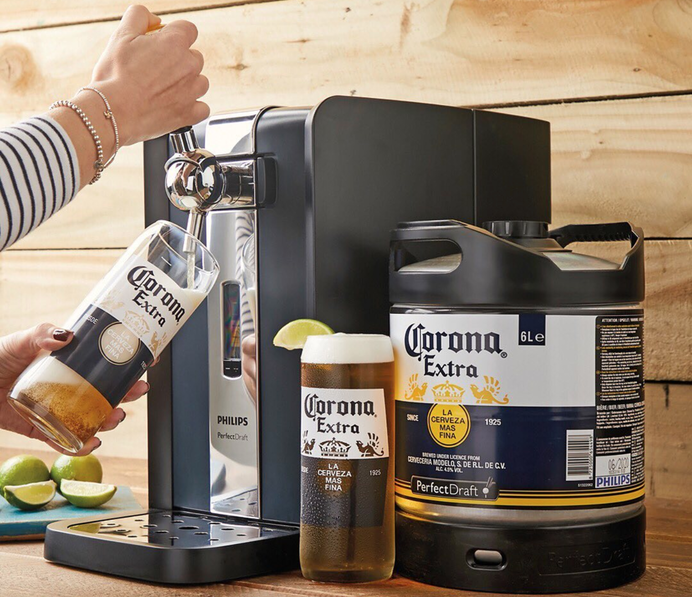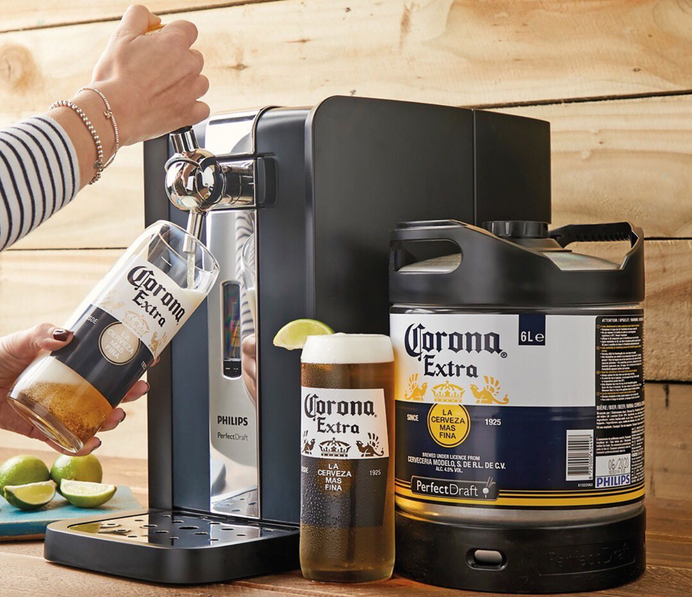 2020 hasn't exactly been a year worth shouting about so far.
If there's one thing that has the power to turn it around though, it's pouring the perfect pub-quality pint in the comfort of your own home, right?
Pubs, bars, restaurants and other hospitality venues have been welcoming in visitors for the past couple of weeks now since reopening doors on 4th July after months of closure, but for those who perhaps don't quite feel comfortable heading to their local drinking hangout just yet, this at-home compact beer tap is perfect for bringing the pub to you.
The PerfectDraft Home Bar System machine is described as "extremely easy to use and an attractive addition to your home".
Not only will it provide you with the most delicious-tasting pint you've had at home in while, but it'll also store and cool your six-litre kegs of beer to a perfect 3°C degrees, which will keep it fresh for a whole 30 days.
There's a bunch of machine and beer keg bundle packs to choose from, with around 30 different beer brands including Stella Artois, Tiny Rebel, Leffe and of course, everyone's favourite, Corona.
The PerfectDraft Home Bar System features a premium chrome finish and a built-in LED display.
The smart display shows you the exact keg temperature and volume of beer remaining, so you'll always know just how much you have left, and then once you're done, PerfectDraft offers a 'return and earn' scheme, which allows you to return your empty kegs and exchange them for a £5 beer token.
The PerfectDraft Home Bar System & 6L Beer Keg Starter Packs are retailing at a starting price of £275.
You can get your hands on one from the Beer Hawk website here.