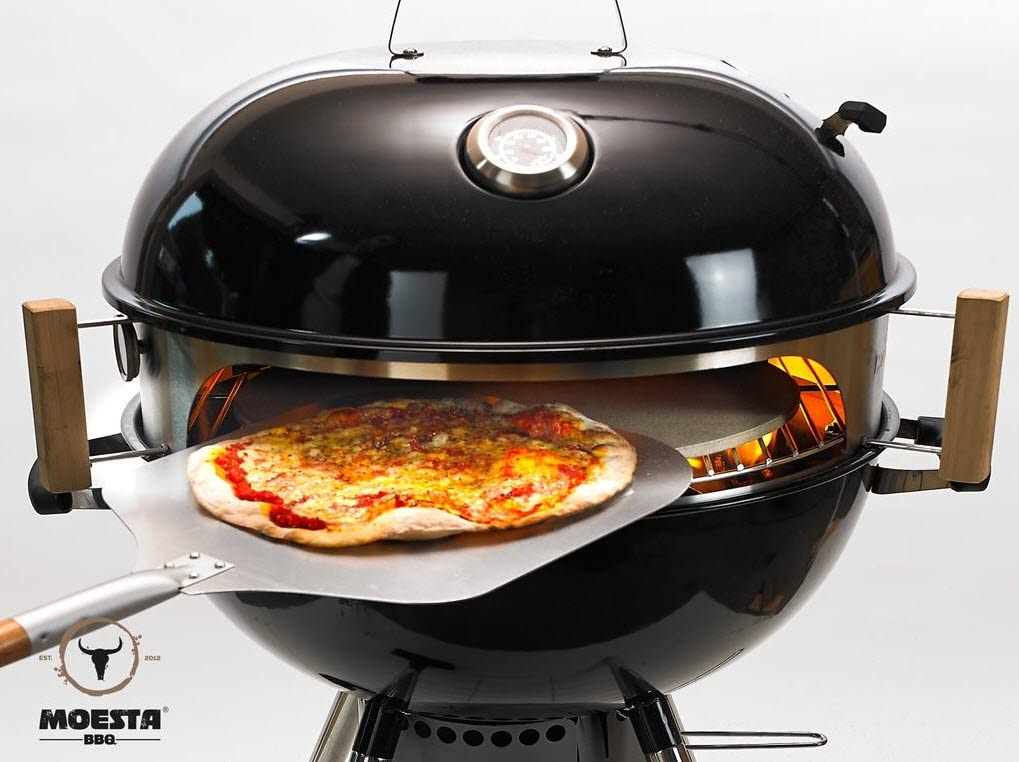 Is pizza the perfect food? Let's look at the evidence.
First, it's suitable for almost any occasion. Pizza is a dependable classic family meal, and you can easily spruce things up with a posh version when you have company.
Second, it's simple. A bit of prep, throw it in the oven, and that cheese is turning golden brown within a matter of minutes.
Third, it's downright delicious. Especially when you have the right utensils to hand.
If you feel ready to graduate from standard supermarket pizzas and try your hand at taking your home-cooking to a whole new level, there's a piece of equipment designed to help you do exactly that.
This is the MOESTA-BBQ Smokin' PizzaRing.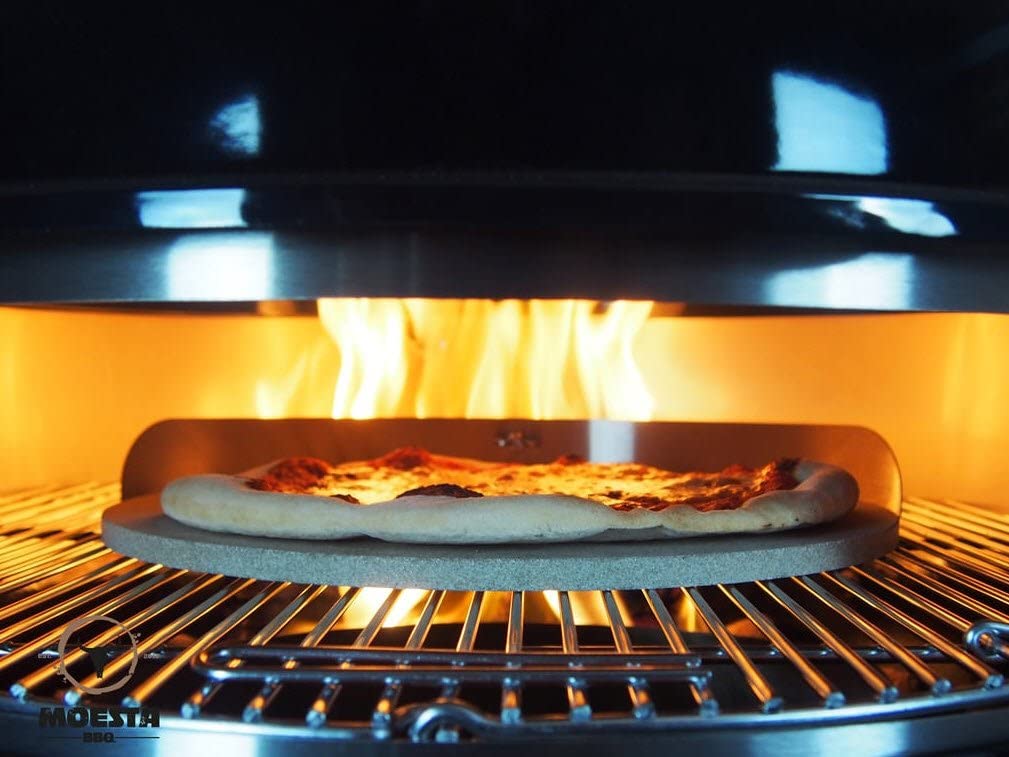 This handy contraption transforms kettle grills into a pizza oven – letting you add a bit of Italian to the menu whenever you're out back having a BBQ.
It works with charcoal or hardwood, and apparently comes with a pizza band, pan, stone and peel – offering absolutely everything you need to whip up fresh, delicious pizza cooked to perfection.
These cooking sets are going for £149.00, with delivery charged at less than a tenner.
Reviews are good, too – with several customers commenting on ease of setup and capability.
It might just be a nice little addition to the back garden for these final few weeks of sunshine…
Get one from Amazon here.