Trending
This housing estate in East Manchester is constantly being targeted by Christmas decoration thieves
Residents have caught thieves in the act thanks to Ring Doorbell video technology.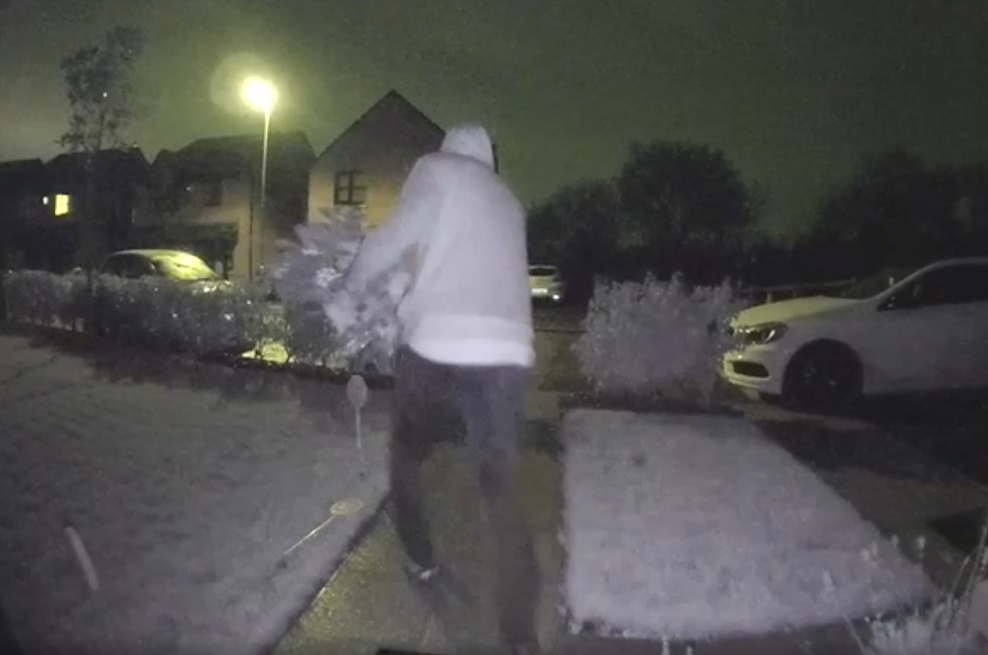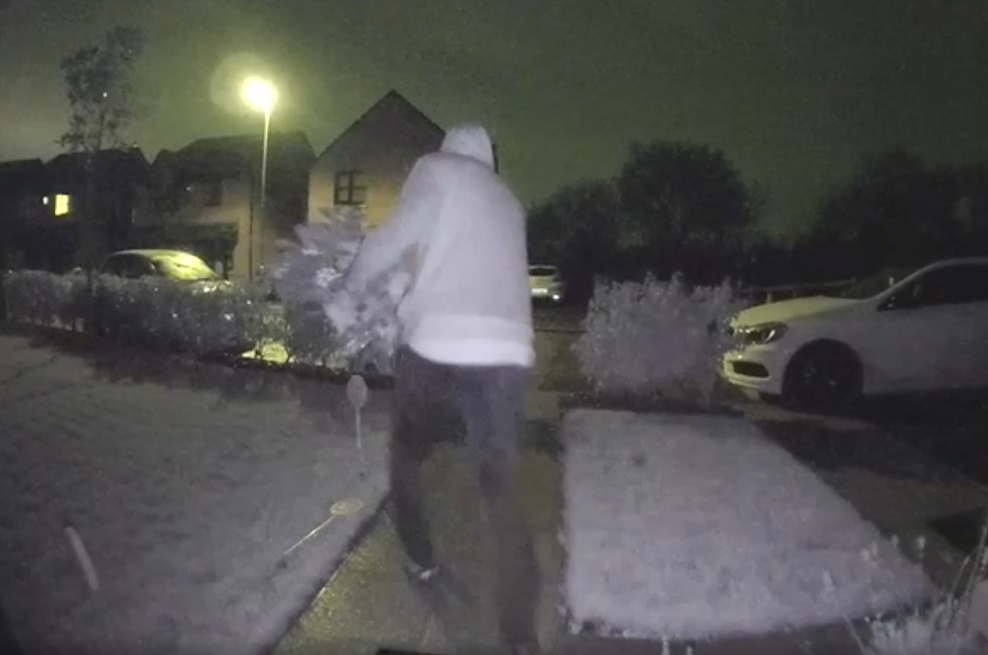 A thief labelled the "Grinch" has been caught by doorbell cameras on numerous occasions stealing Christmas decorations from homes in Oldham.
Residents of Lancaster Gardens – a modern new-build housing estate in Failsworth – have taken to social media and community platforms in recent days to report the theft of their festive decorations over night, and have often caught thieves in the act thanks to Ring Doorbell video technology.
It comes after many of the residents have joined communities up and down the country in putting their Christmas decorations up a little earlier this year to lift spirts after what has been a turbulent year.
But it has sadly seen the estate become a target for thieves.
Instances of Christmas wreaths hanging from front doors being stolen, festive lights being cut and disconnected, and any free-standing decorations – such as 'Santa Stop Here' signs – being taken have all been reported.
As seen on doorbell camera footage, each separate incident is reported to be occurring at around 2am.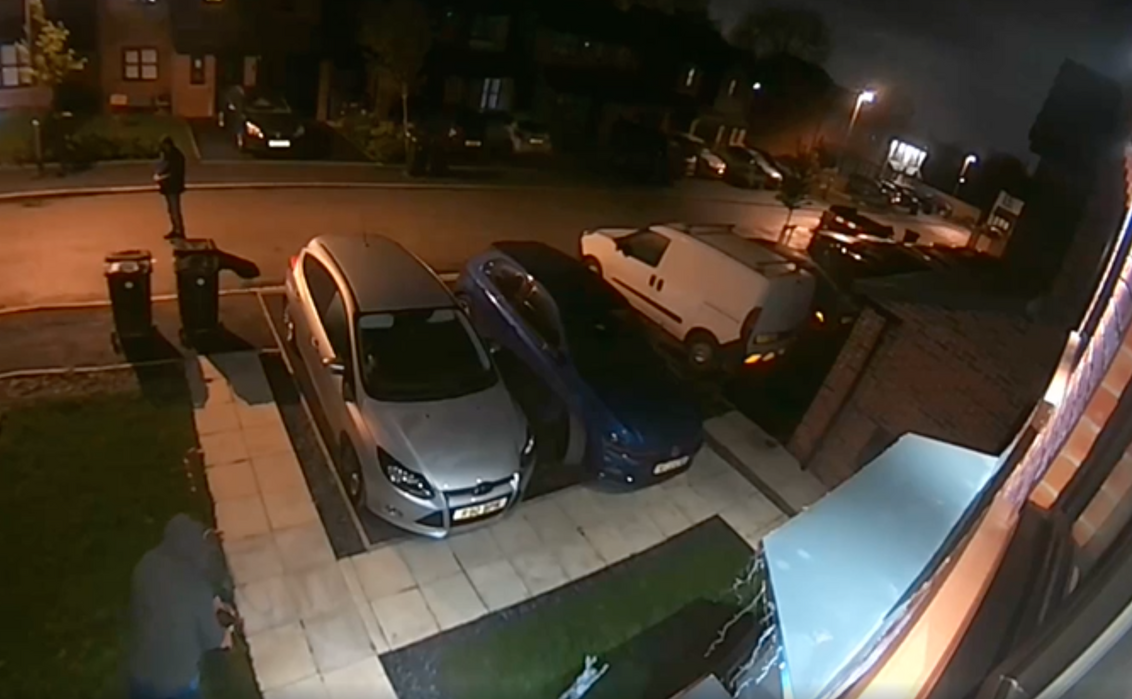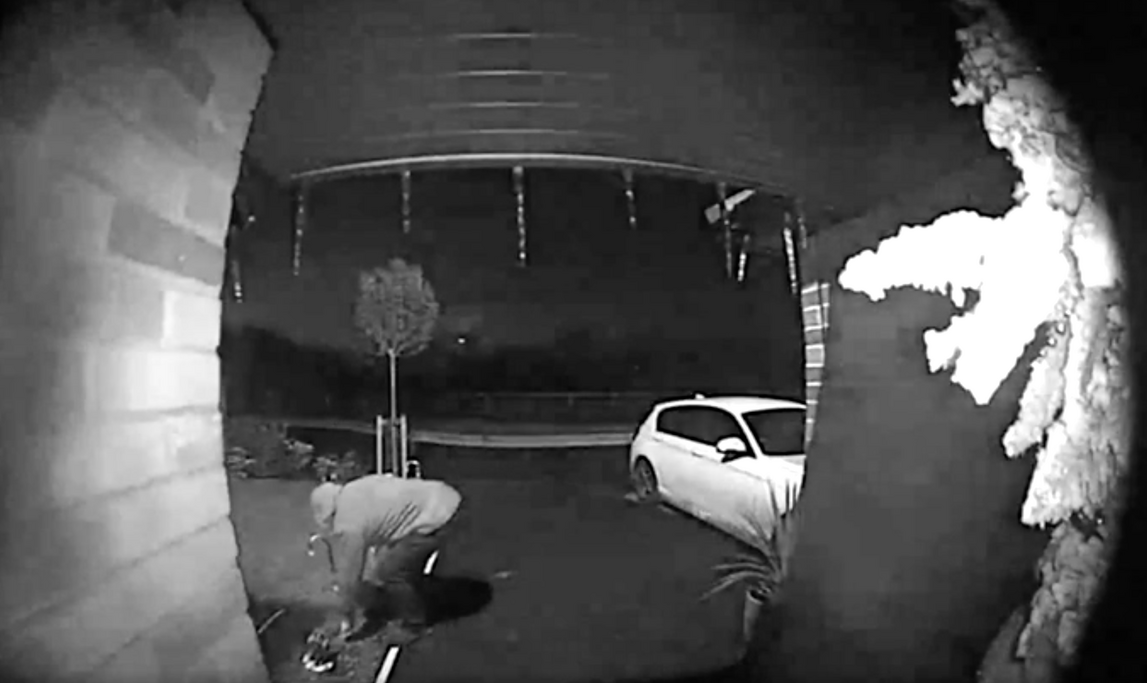 Although unconfirmed at this point, it is believed that the thieves in question – who have been caught on video in the act on at least three separate occasions – are the same people committing the offence in each instance.
However their identities have not been publicly revealed.
There also does not appear to be a direct link in the way each of thefts are carried out, as the thieves are captured entering onto the estate from multiple directions, and are said to be targeting different properties across the estate.
Some residents have been "sickened" by the incidents, as their children have sadly woken up to find their Christmas decorations stolen.
One resident who has chosen to speak out on the matter, Grace Brogan – who lives with her partner and five-year-old daughter on Garden Cresent – has been a target of the recent thefts, having her Christmas wreath stolen from her front door earlier this week and capturing the act on camera.
Before taking the wreath, Grace revealed that a man had initially come to the door around 12.20am to steal a 'Santa stop here' sign from the front garden, but struggled to pull it out of the ground as it was pinned down.
"He came back [later], took our wreath on the door and ran off" she said.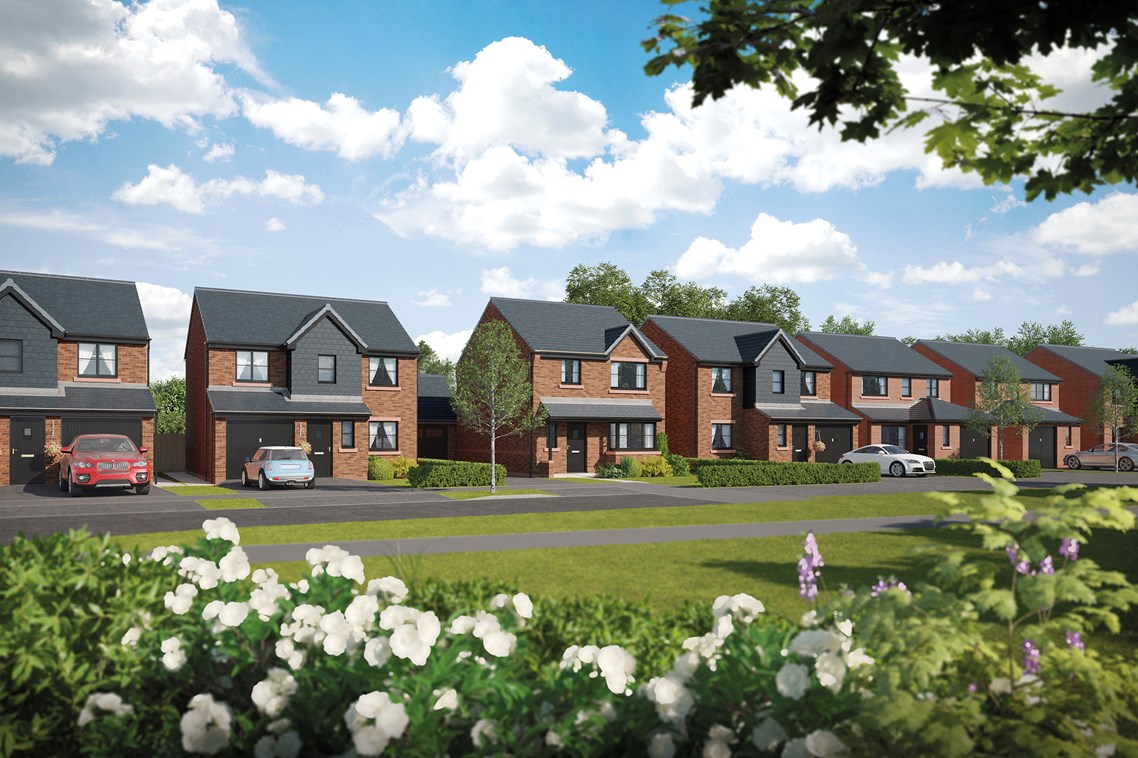 She continued: "This year has been different, we thought we would put [Christmas decorations] up early [as] I have got a little girl [and] I was trying to cheer her up,
"I can't for the life of me understand why [they would steal the decoration],
"My partner heard a bang… [and] looked outside and didn't see anything."
"It's just so random, that's why I said he is like the Grinch. It puts us off putting something else there. We will make sure we cable tie things in future.
"We have a child in this house, what next? You always think of the worst, what could it have been?"
After the theft occurred, Grace admitted she tried calling 101 to report it to the police as she wanted a log of the incident in case something similar happened in future, but she was unable to get through.
Greater Manchester Police is yet to make a formal statement in connection to the series of thefts.