Trending
This silicone mould makes cooking and flipping pancakes really easy
Pancake flipping is no easy task, but this silicone mould will make life easier next time you fancy something sweet for breakfast.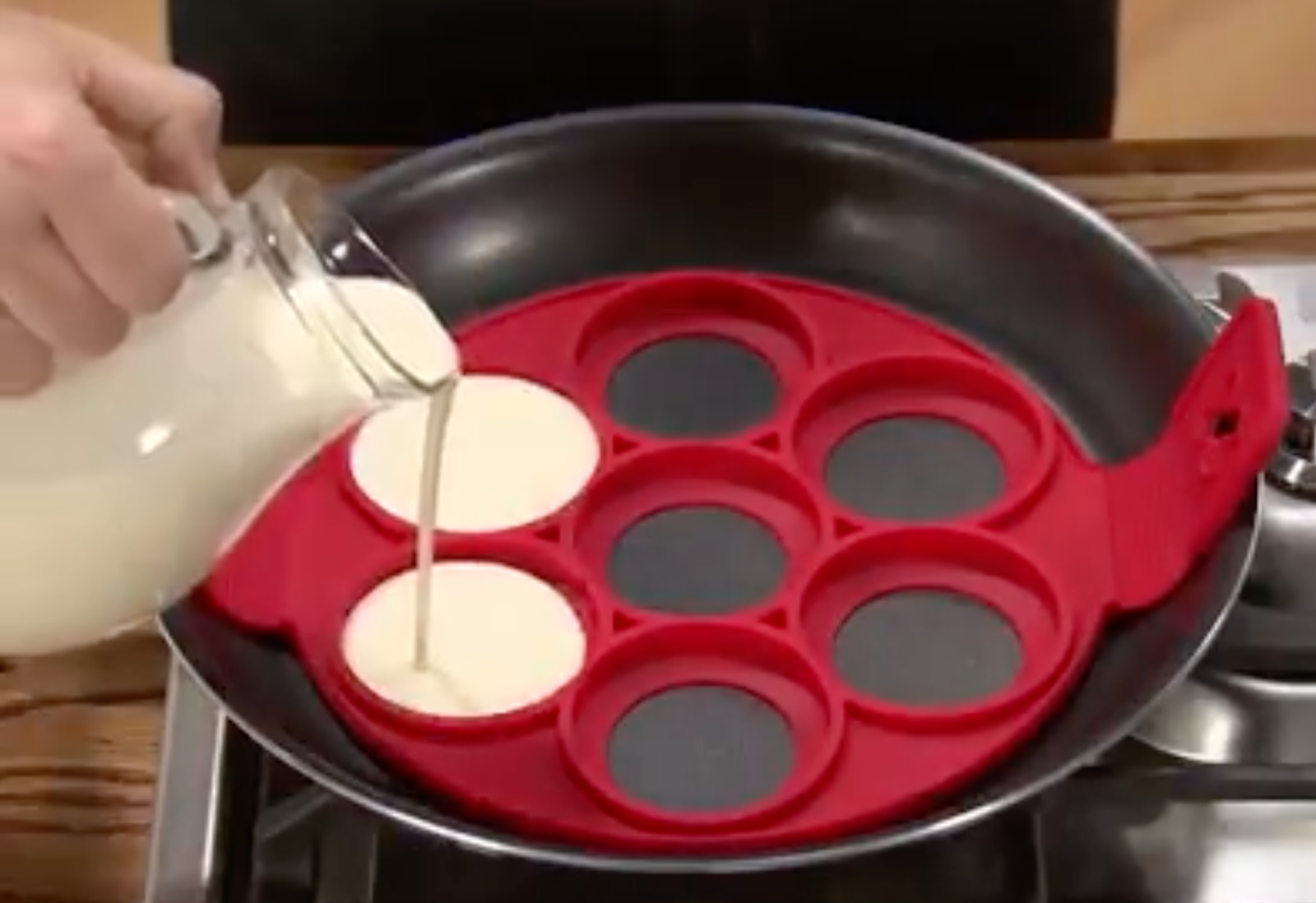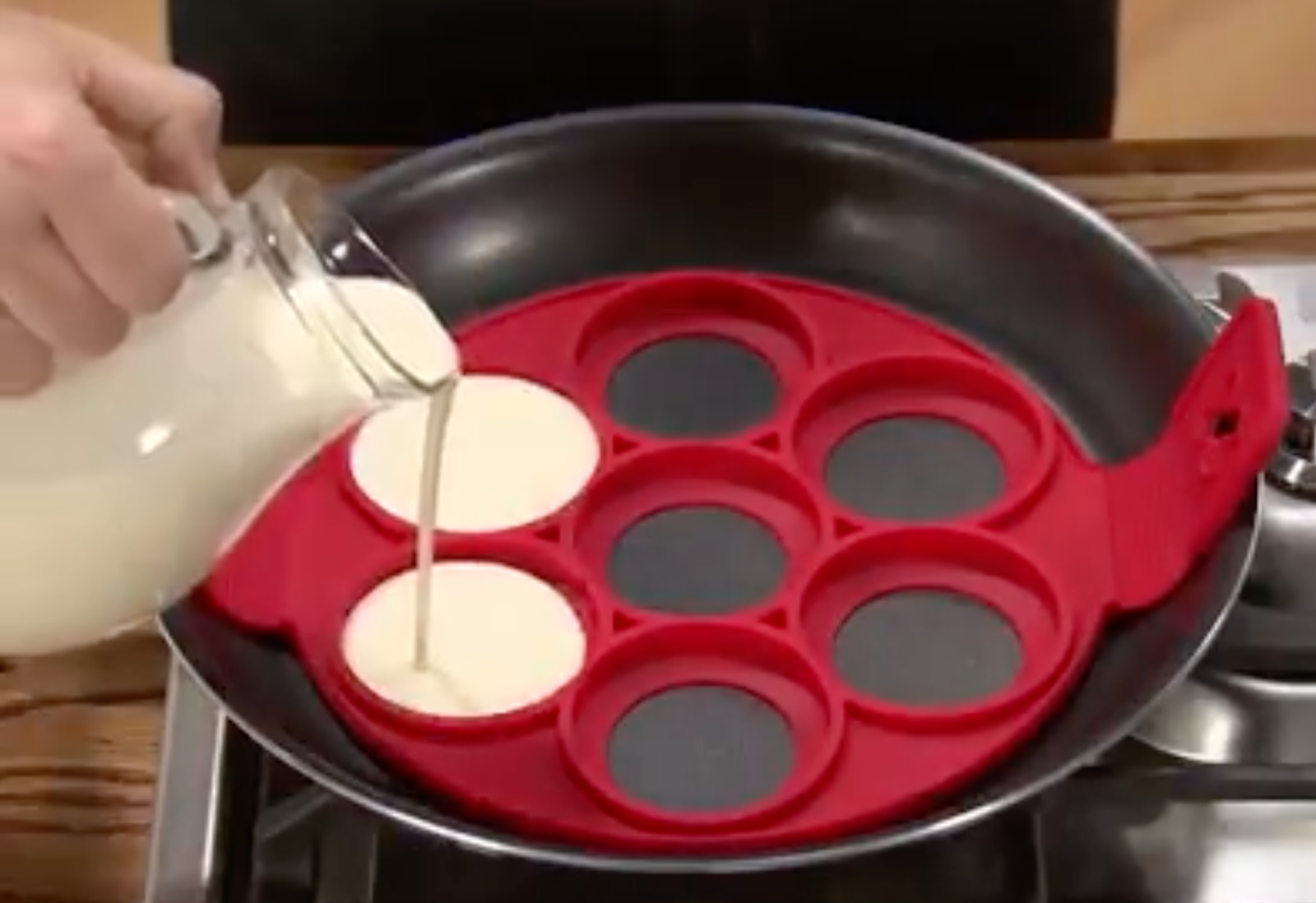 This article contains affiliate links.
Pancake flipping is no easy task.
We're not sure if there's any genuine statistics out there to determine just how many times an attempted pancake flip goes awry, but we reckon it's pretty safe to say that it happens more often than not.
Even those who'd consider themselves expert pancake flippers aren't immune from making a mess of things every now and then.
If you'd consider yourself more on the accident-prone side when it comes to flipping pancakes though, then we've found a genius gadget on Amazon that's sure to make life a little easier next time you fancy something sweet for breakfast.
The LJNH Silicone Baking Mould is designed to "save your precious time" by allowing you to prepare up to seven pancakes at once and use the entire surface of the pan.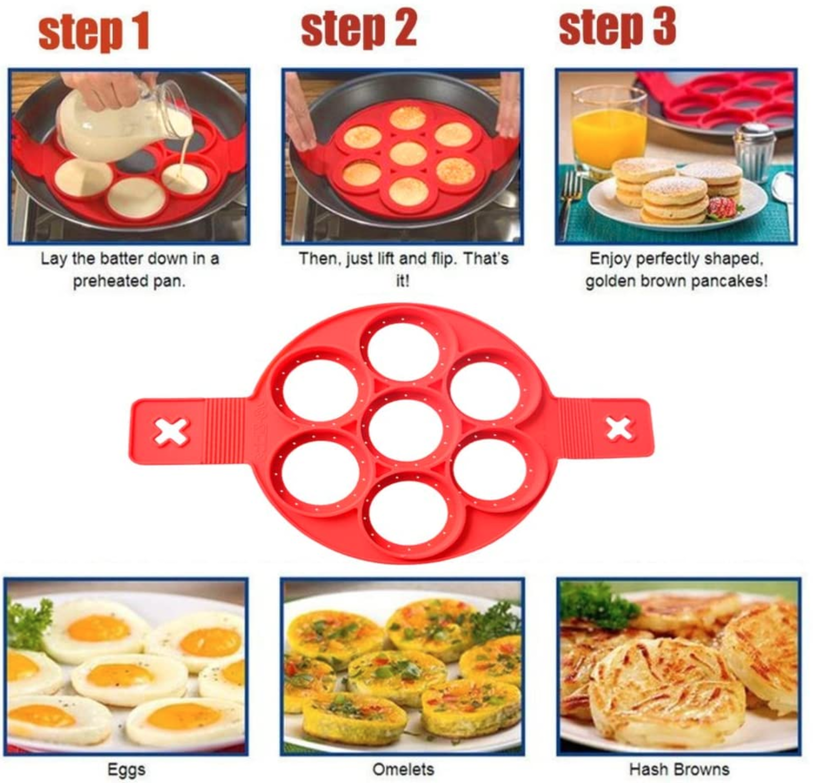 According to the product description on Amazon, the mould is made of food-borne silicone so doesn't give off any unpleasant odours, it's strong but still relatively flexible, and is resistant to heats of up to 230°.
In order to see best results when cooking, it's advised that you use butter or oil in the pan to prevent both the mould and batter from burning, and it's also suggested that you use "a slightly denser batter than you would make for Pancake Day" if you want to easily make delicious pancakes with this mould.
The mould also comes with a more in-depth set of instructions.
It's also really easy to clean too as it can either be soaked in hot soapy water for 10-30 minutes, or just placed in the dishwasher.
A video demonstrating just how effective the mould is at cooking and flipping pancakes, poached eggs, mini omelettes and more, has also recently been shared on social media.
The video went on to amass hundreds of views, interactions and comments.
The mould is retailing on Amazon for only £3.51 + FREE delivery and it also has hundreds of positive reviews from plenty of satisfied customers over the years, so if you've been wondering whether it's worth the buy or not, then it might be worth having a read of a few of those to help make your mind up.
It's also listed on the Amazon Best Seller list too.
You can get your hands on the LJNH Silicone Baking Mould from Amazon here.