Trending
Uninsured Bentley owner parked outside bar and refused to give police his car keys
The owner of the vehicle was found inside a bar nearby and refused to give officers his keys when asked.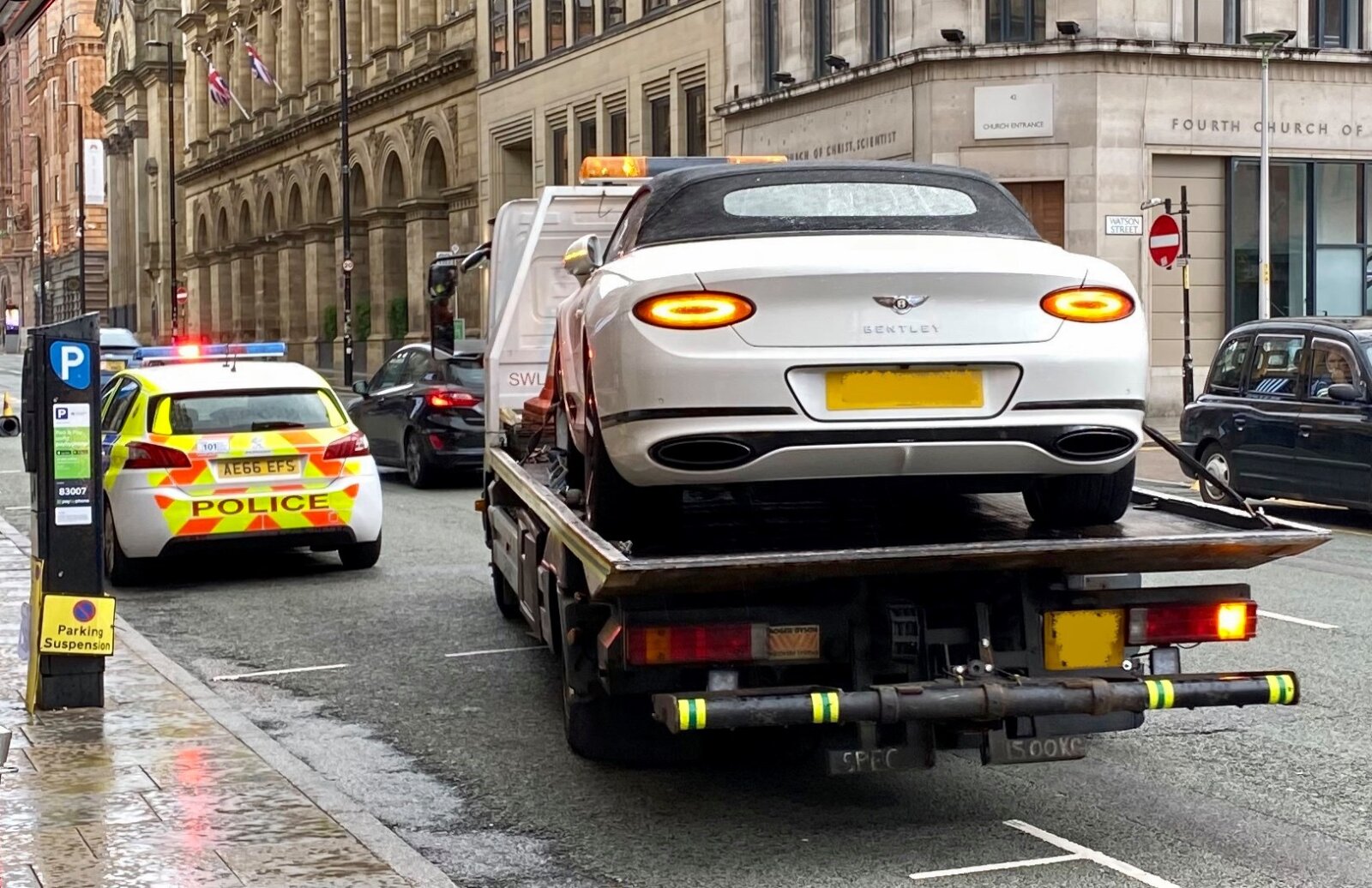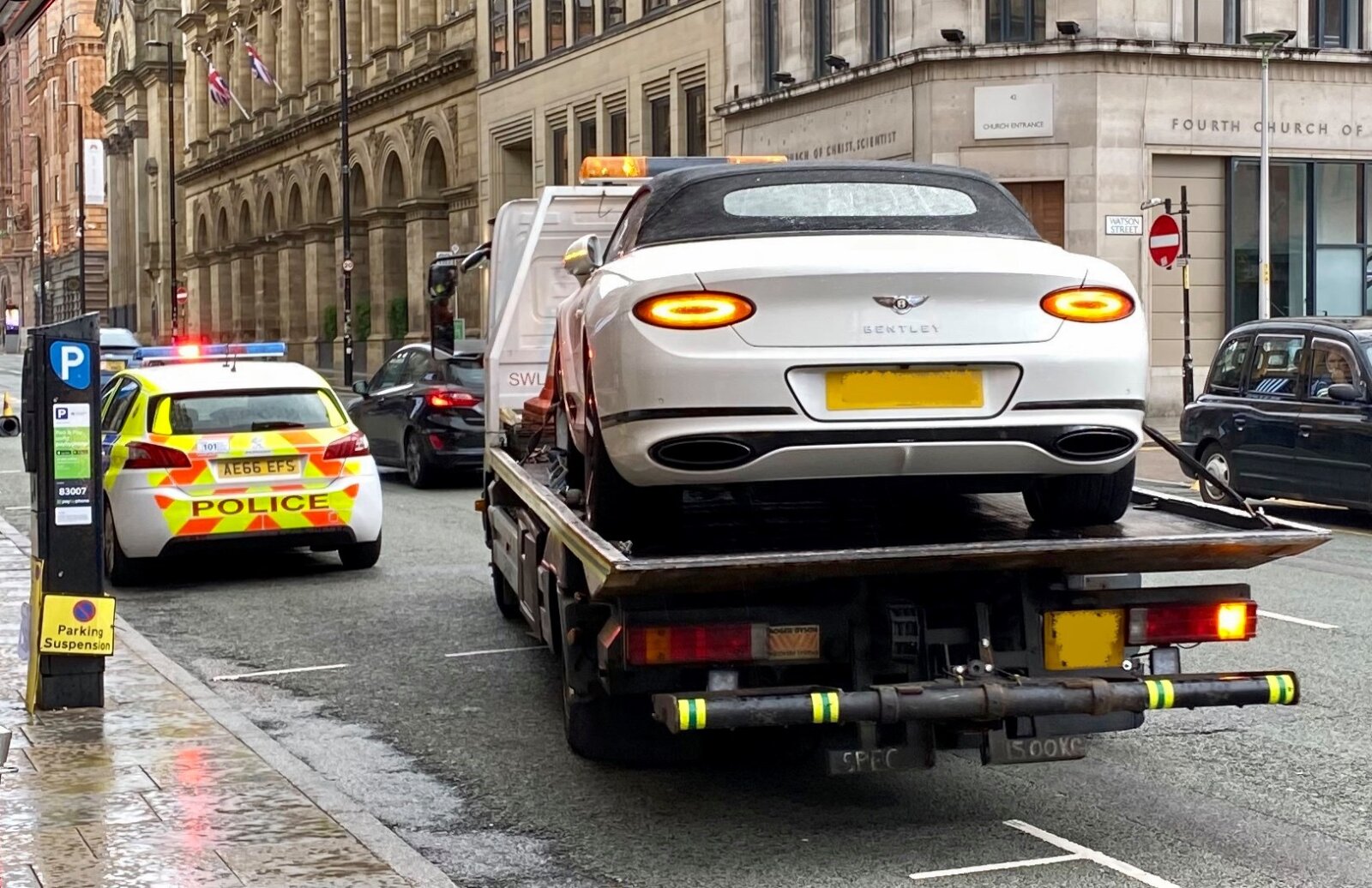 Greater Manchester Police have taken to social media to share details of a city centre supercar seize which took place over the weekend.
Officers from the GMP City Centre policing team seized the car, which was not only parked illegally on double yellow lines, but was also owned by an uninsured driver, from outside Peaky Blinders bar on Peter Street in the city centre on Sunday.
The owner of the vehicle – a Bentley Continental GT – was found inside a bar nearby to where the vehicle was parked, but refused to give officers his keys when asked.
Sharing in a post to Facebook yesterday, GMP said: "Car seized on Peter Street for no insurance."
"Driver was located with keys in a nearby bar. Trying to be smart, he refused to hand over the keys, thinking we'd leave his Bentley Continental GT where it was."
"How wrong,"
"Car was dragged onto back of recovery truck."
The post, which was accompanied by three images of the car being towed away, has gone onto amass over 700 interactions, and hundreds of shares and comments in support of the work conducted by officers to seize the car.
It has not been confirmed whether the owner of the car has been charged, but as stated on gov.uk, the police are permitted to issue uninsured drivers in the UK a fixed penalty of £300 and six penalty points if caught driving a vehicle they are not insured to drive.
Unlimited fines and disqualification from driving can come if a case goes to court.