Trending
You can get a hot sauce advent calendar with 12 'fiery flavours' at B&M
Can you handle the heat? It's only £5 if you're up to the challenge.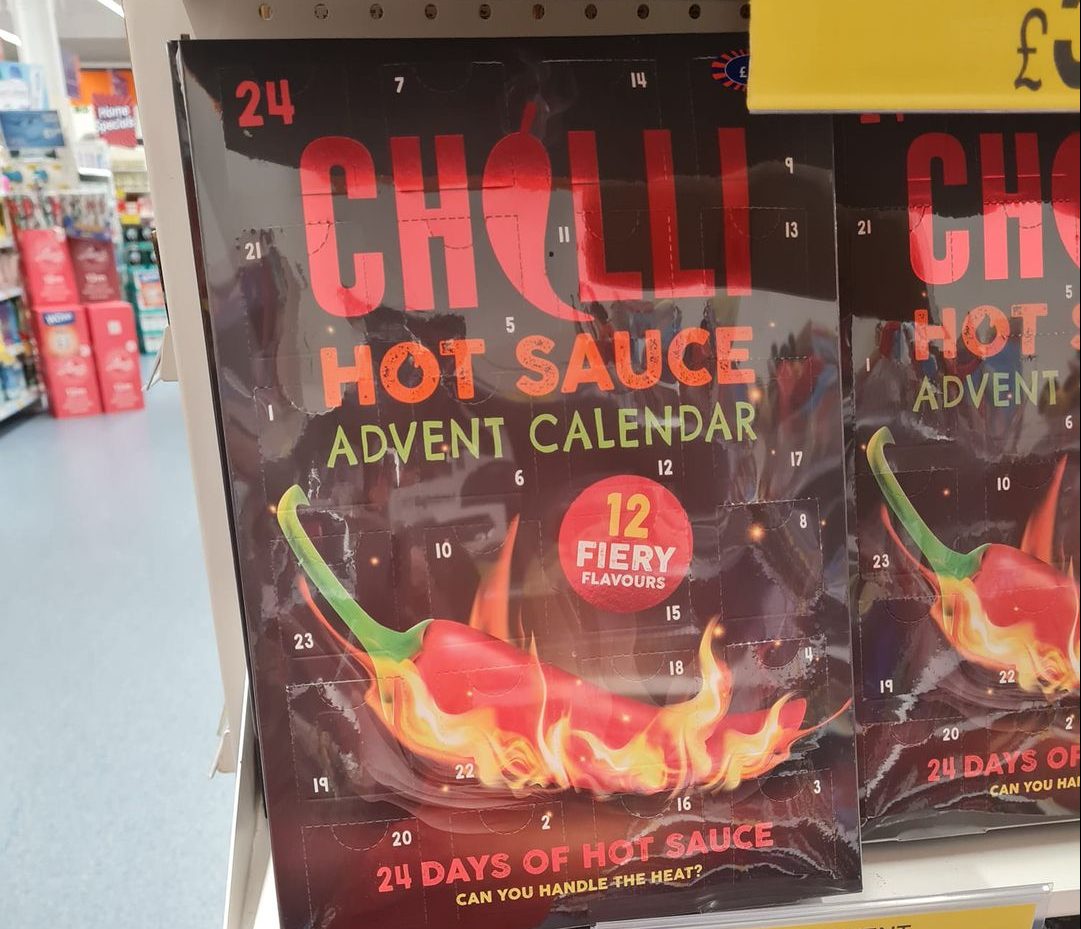 B&M has brought back its hot sauce advent calendar once again this year, and it's already been spotted on shelves.
After its proved to be a smash-hit with chilli lovers, and has been snapped up quick in previous years, eagle-eyed shoppers have noticed that the popular hot sauce advent calendar with 12 "fiery flavours" is back on the shelves at their local B&M store just in time to stock up ahead of the festive season.
Those who like a their food with a little bit of heat are already raving about its return online.
A picture of the advent calendar shared to the ever-popular budgeting group Extreme Couponing and Bargains UK on Facebook this afternoon has already racked up over 2,000 interactions in just a few hours.
The keen budgeter told fellow shoppers: "For anyone that fancies a 'hot' December, this was in B&M today."
According to the product description, the spicy calendar has 24 windows to open throughout the month, with 12 different "fiery" chilli sauces behind each door.
Some of the flavours include classics like habanero, cayenne, sriracha, and tabasco, as well as some wild card options such as scorpion, and the naga jolokia pepper too.
Reckon you can handle the heat?
If you've not had the chance to try it out in previous years, it's only £5 this time round, if you're up to the challenge.
Unfortunately, although the advent calendar is listed on the B&M website, you won't actually be able to buy it from there, so you'll need to head down to your nearest branch and keep your fingers crossed that there's still some left on the shelves if you want to get your hands on it.
You can find the opening times of your nearest B&M branch here.
Featured Image – Extreme Couponing & Bargains UK