Trending
You can get biscuits delivered by a butler straight to your door in Manchester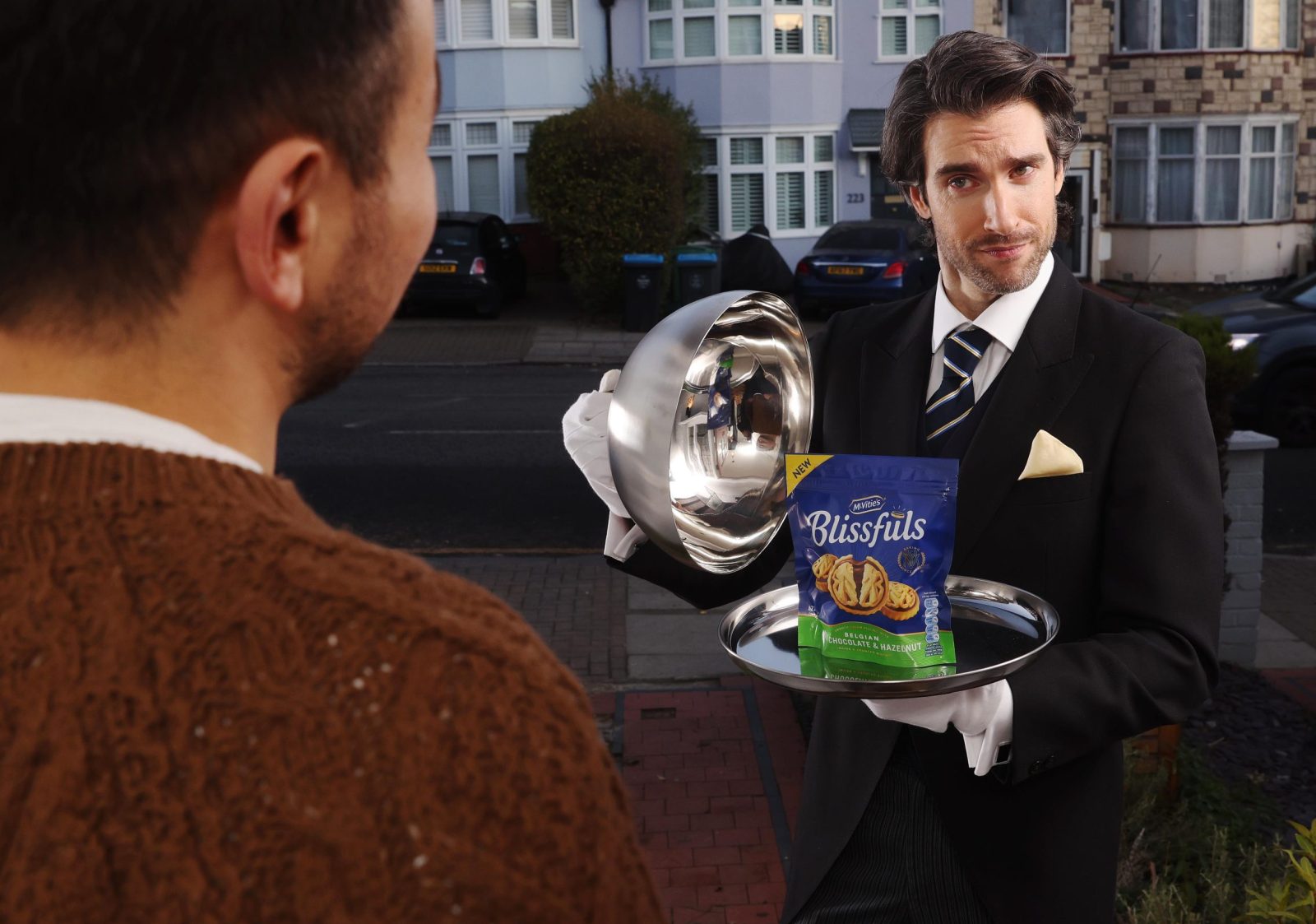 McVitie's has launched a biscuit delivery service, and it means snack lovers in Manchester can get treats brought by a butler straight to their front door.
Ahead of Valentine's Day next week and to celebrate the new McVitie's Blissfuls, the leading snack food brand has teamed up with food delivery app Uber Eats to launch a new 'Biscuit Butler' service that's available in London, Birmingham, and of course, Manchester for three-days-only.
Those who book the 'Biscuit Butler' will get a platter of McVitie's Blissfuls delivered, alongside some luxurious hot chocolate, a mug, and a scented candle.
And it's all free of charge.
McVitie's has described the new Blissfuls as being "a baked golden biscuit housing a Belgian milk chocolate cream filling", and they come in two different varieties – hazelnut or caramel flavour.
McVitie's said the butler roll-out was inspired by a recent survey of 2,000 Brits which revealed that 50% would love to get their favourite movie snacks delivered direct to their sofa.
Speaking on the new collaboration and the limited-time delivery service, David Titman – Marketing Director for McVitie's UK & Ireland – said: "We all love a night in with a good movie or binge-worthy boxset, and our favourite treats on hand [and] McVitie's Blissfuls were made with these moments in mind, as the perfect indulgent treat to elevate an evening in.
"We hope they bring a bit of bliss to all biscuit fans."
So, how does this biscuit delivery service actually work then?
Well, all you need to do is search for 'McVitie's Blissfuls' on the Uber Eats app to book a slot between 9-11 February on a first come, first served basis.
Mancs can get a visit from the 'Biscuit Butler' this Friday 11 February.
Featured Image – McVitie's UK & Ireland