Finding a happy medium when it comes to the desired temperature for sleeping can often be a problem for many couples.
While some people insist on being wrapped up as warm as is physically possible when they're sleeping, others prefer to keep it on the cooler side if they're to make it through the night – which is why duvets can end up being a major point of contention.
Luckily though, Aldi might have solved this problem once and for all.
It's not exactly a new concept or product to the market, but the leading budget supermarket chain is currently stocking a duvet that is half warm and half cool, and you can get your hands on it for less than £20.
The Slumberdown 'Made For You Two' duvet is said to be "the perfect sleeping solution for all temperatures".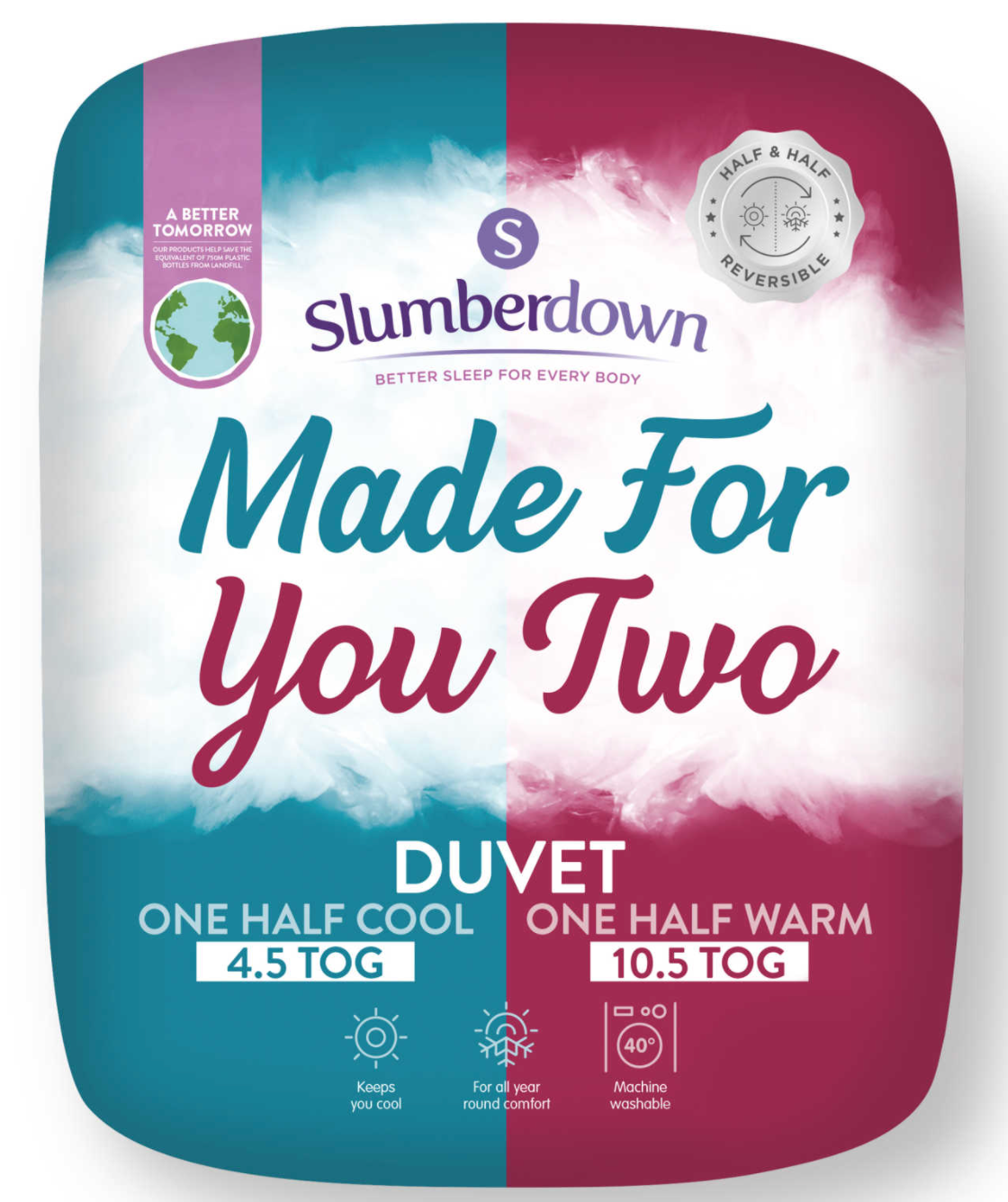 According to the product description on the Aldi website, this "clever" duvet has one half that is 4.5 tog in thickness for the warmer months, and a 10.5 tog half for the chillier months. Or, if you sleep with a partner who prefers to be warmer or colder, this duvet can help to "ensure bedtime harmony."
The king size duvet – which is machine washable, and can be safely tumble dried – promises to help couples "get the sleep [they] deserve", with the plenty of rave reviews seeming to attest to that.
And it'll only set you back £19.99.
But if you're looking to solve your sleeping problems with this duvet, you may have a hard time trying to find one, as after the genius product was shared with money-savvy shoppers on the ever-popular Extreme Couponing and Bargains UK page on Facebook earlier this week, it appeared to go viral and thousands of people headed to the Aldi website and their nearest store with the hopes of getting their hands on it.
At the moment, it looks as though the duvet is currently sold out on the Aldi website, but it's advised to keep your eyes peeled in case it comes back in stock over the coming days, and don't forget to check the trusty 'middle aisle' at your local store.
You can find the opening times for your nearest Aldi branch via the Store Finder here.
Featured Image – Aldi Corporate | Pixabay