Trending
You can now buy your dog a hooded Parka coat from Aldi
This has potentially got to be the perfect purchase for pups all across Manchester this winter.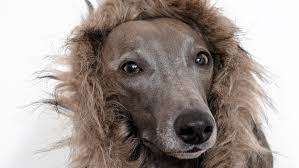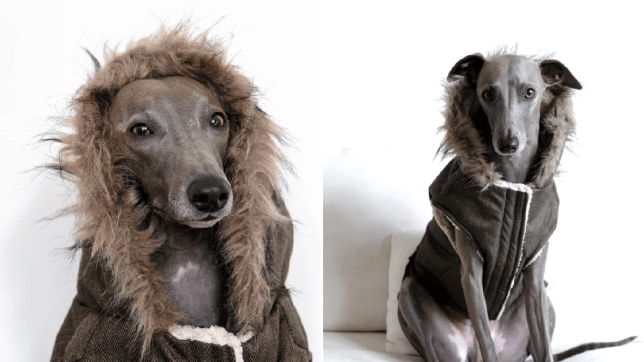 Aldi has just launched a brand-new pet range and it features a fleece-lined Parka-style coat complete with a furry hood especially for dogs.
How brilliant is this?
The supermarket chain has partnered with "Britain's boujiest pooch" Lloyd – of @allaboutlloyd_ on Instagram – to launch a gorgeous new winter range for pets and it includes what is potentially the perfect purchase for pups all across Manchester this winter.
The coats are available in three colours – grey, navy and the classic khaki Parka colour.
Made of 96% Polyester, 3% Nylon and 1% ABS, the coats come in a large / extra large size – costing £14.99 – and a small / medium size – costing just £9.99 – to suit different breeds of dog. The large measurements are: Back: 46-53cm, Chest: 70cm, XL: Back: 56-64cm, Chest: 80cm, and the smaller measurements are: Back: 31-36cm, Chest: 55cm, M: Back: 36-43cm, Chest: 60cm.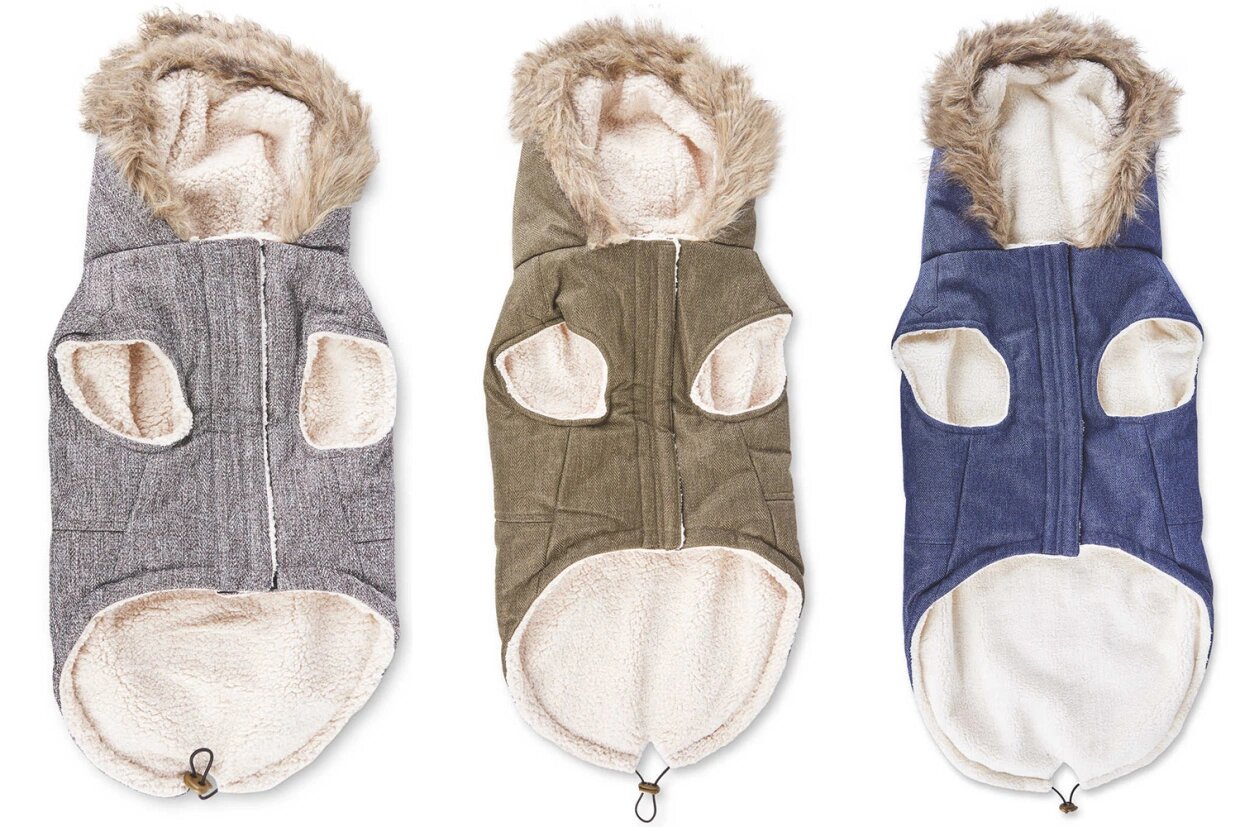 Each Parka-style coat has a faux fur trim, pockets and brass effect details.
The closures are easy to use and made of velcro, however the jackets are hand wash only, so you can't just bung them in the washing machine after a muddy day at the park.
Speaking on the new collection, Julie Ashfield – Managing Director of Buying at Aldi UK – said: "Every pet owner out there wants to give their best friend the very best, and we're adamant that cost shouldn't be a barrier to delivering on that desire. Working with Lloyd has proven that you can treat your pets to the best no matter what your budget, thanks to the high-quality yet affordable products that we're proud to offer our customers."
Lloyd – who is a self-confessed "hound full of personality and style" – is pretty picky when it comes to style, but Aldi's parka certainly seems to have his canine seal of approval.
Lloyd's owner Paz added: "The new Aldi pet range was an instant hit with Lloyd.
"He loved the squeaky Food Bag Dog Toy and immediately settled into the Comfy Pet Bed, making it his own. Lloyd has been lucky enough to model for a number of luxurious brands, so we know about quality, but we both agreed that Aldi's pet range exceeded expectations and met his high standards."
The rest of Aldi's Essential Winter Pet range includes a cordless pet grooming kit for £19.99, a bird feeding station for £14.99, a dog seat belt harness for £11.99, a car seat cover for £12.99, and an igloo hedgehog house for £9.99 among others.
Even though this Parka is the sort of purchase that screams 'middle aisle', you won't actually be able to get your hands on them in store just yet, as each of these coats are available online only for now.
They can be pre-ordered now with an expected dispatch date of 8th October, and standard delivery from Aldi then takes three-five working days and costs £2.95 – although it's free if you spend over £30 – and named day delivery and same day delivery costs £3.95.
You can pre-order the Pet Collection Dog Parka Coat via the Aldi UK website here.
Aldi's Essential Winter Pet range however is available to pre-order online from the 4th October, and can be found in stores from 8th October while stocks last.