TV & Showbiz
Derek Draper's first hug with son after Covid battle captured in new Kate Garraway documentary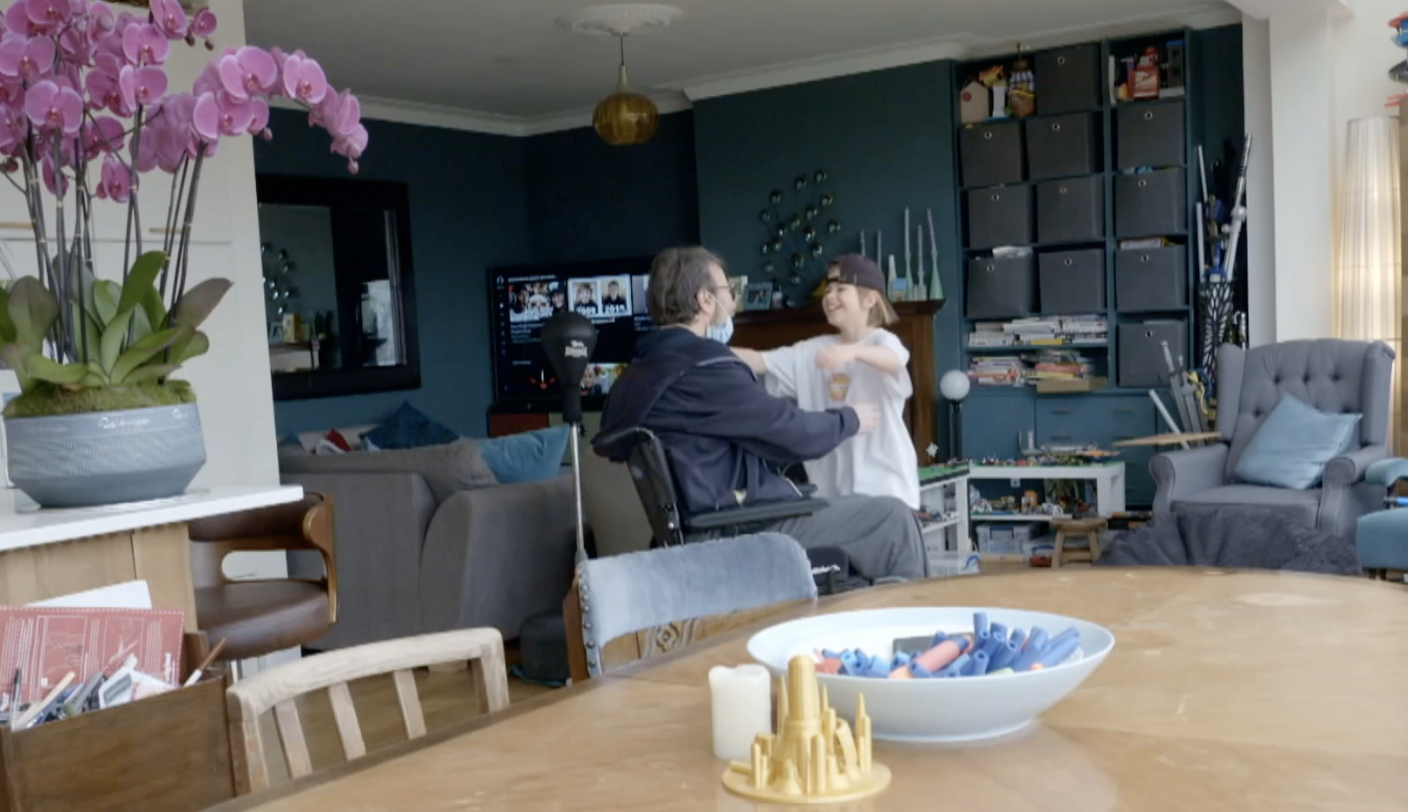 The moment Kate Garraway's husband Derek Draper hugged his son for the first time since his Covid battle began has been captured in a new documentary.
TV presenter Kate's Covid-stricken partner first contracted the disease in March 2020 and spent more than a year in hospital.
His return to his home in April 2021 has been documented in Kate Garraway: Caring for Derek, an hour-long special that will air tonight.
The documentary is a follow-up to last year's award-winning ITV film Finding Derek.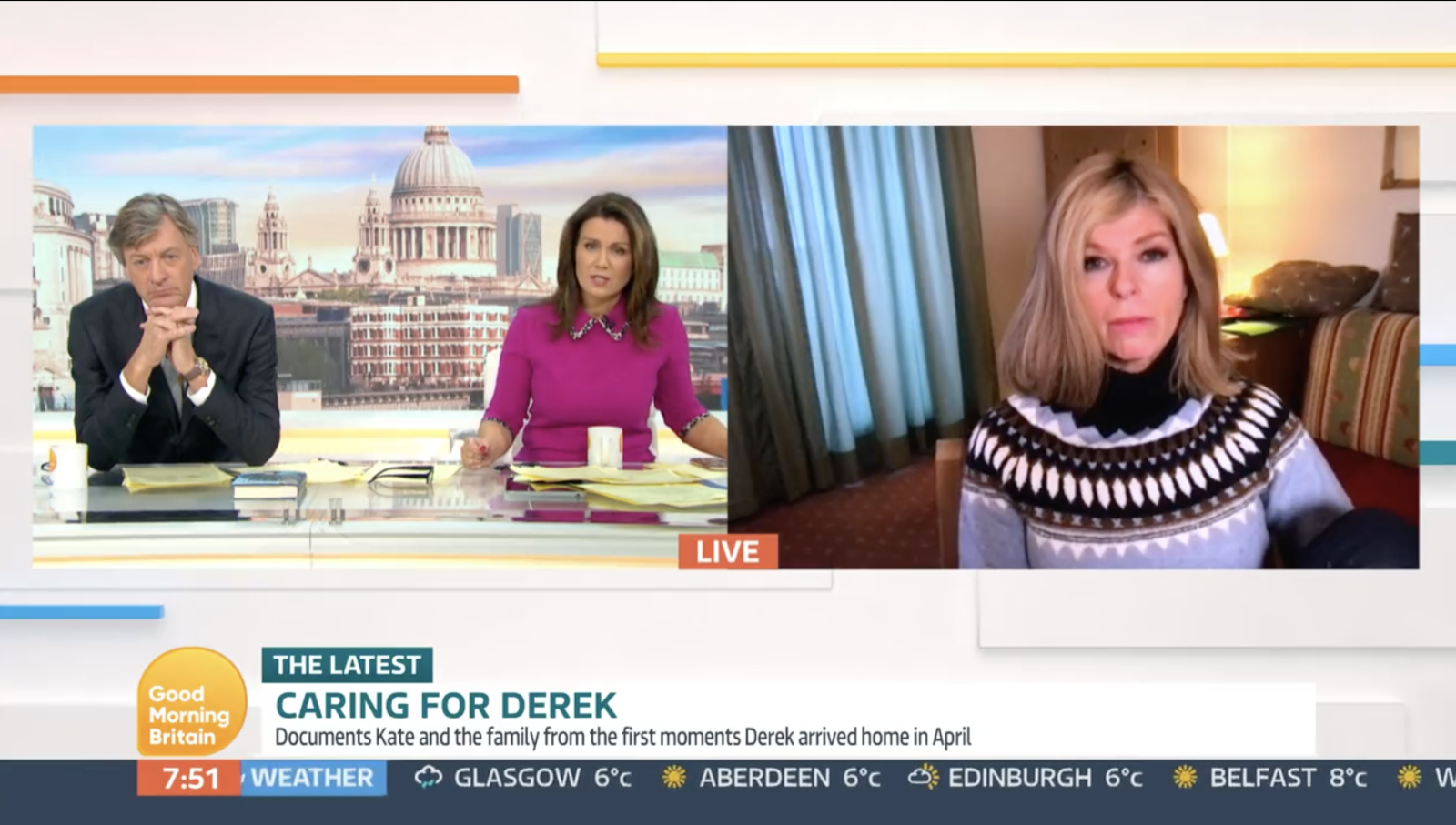 A clip of tonight's programme was shown on this morning's Good Morning Britain, with Kate moved to tears by a section that captured Derek's first hug with his children.
In the footage, Derek is sitting in a wheelchair facing a smiling 12-year-old Billy.
Derek raises an arm to his son, who collapses into his dad for a cuddle.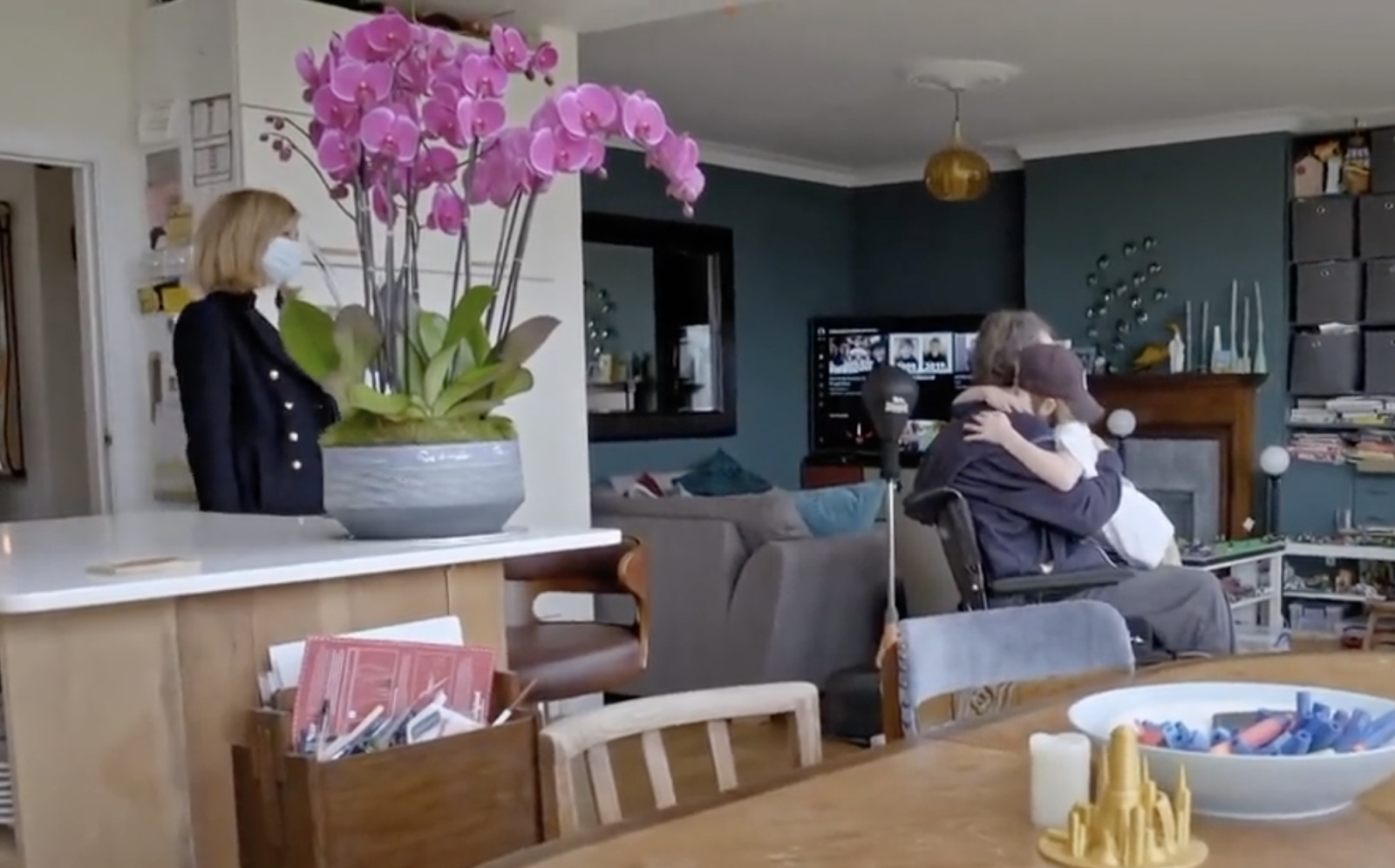 While the two are embracing, Kate reappears in the room and is stopped in her tracks by the heart-warming scene.
Speaking about the clip this morning, she said: "I didn't actually see this until I watched the footage, and it's the first moment that Derek moves his arm.
"It makes me cry now.
"This is the day he came home back in April 2021.
"He moves his arm to hug anyone, it happens to be Bill. You see as Bill goes forward he moves his arm.
Read more: All the changes announced in England's 'living with COVID' plan
"And that is the first moment we've seen him be able to active a movement prompted by emotion, not just someone going 'Can you move your arm to the left or right?'"
ITV said: "Caring for Derek is honest, unflinching and doesn't sugar coat the reality of being a carer as we see Kate tell the camera 'We have to make this real as this is the reality of life for people who are caring, and it's not pretty'."
Caring for Derek will air on ITV at 9pm tonight, Tuesday 22 February.
Featured image: ITV