TV & Showbiz
Gemma Owen and Luca Bish announce official relationship with elaborate 'proposal' video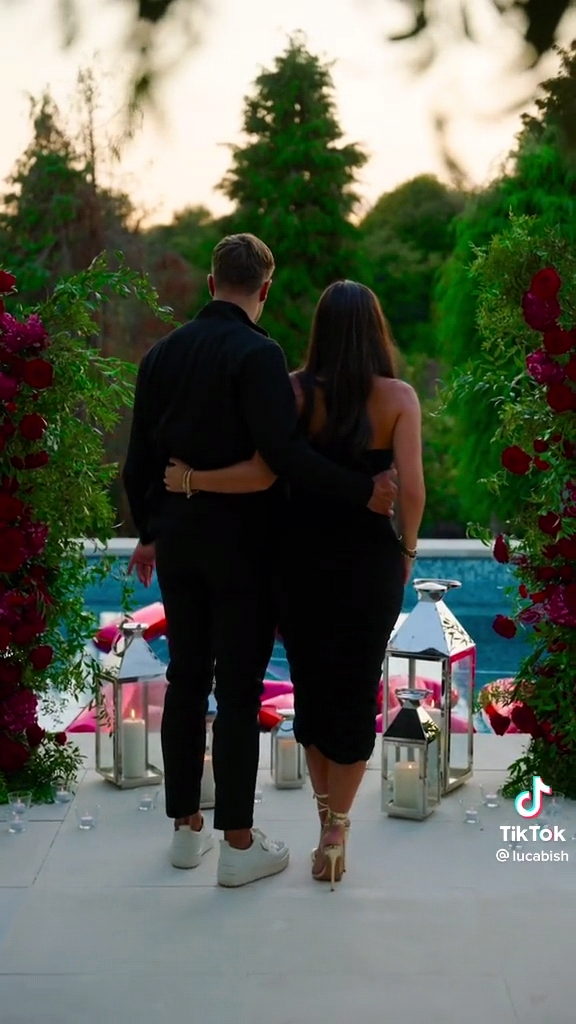 Michael Owen's daughter Gemma and her Love Island partner Luca Bish have made their relationship official, in the most elaborate way imaginable.
In a video posted on social media, fishmonger Luca revealed the hugely romantic lengths he went to to ask Gemma to be his girlfriend.
The scene is set – rose petals all over the floor, an archway of red blooms, candles, sunset, and even a cellist.
There's even a fire pit (because it just wouldn't be a Love Island pairing without a fire pit) and seemingly a professional videographer.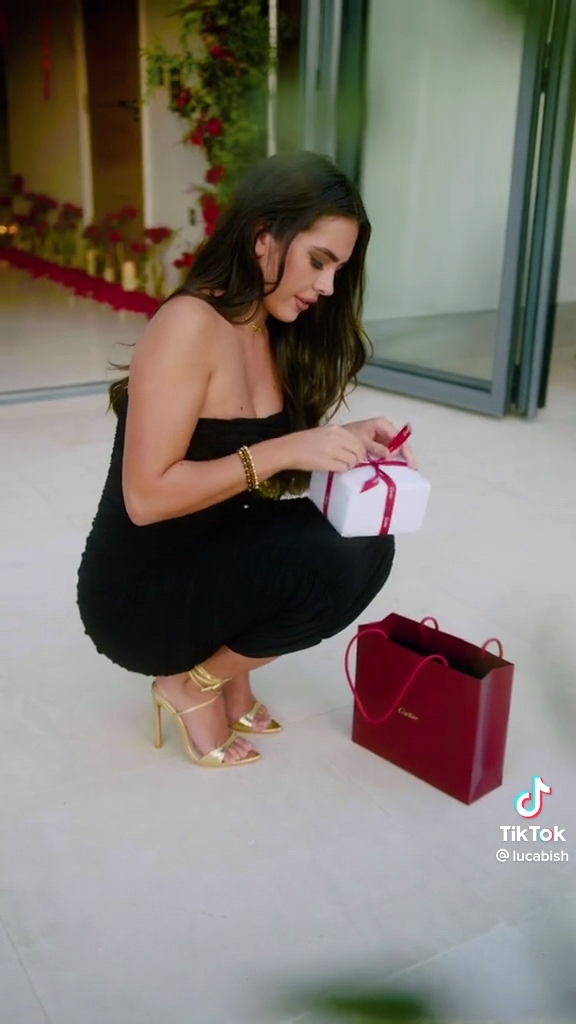 Then a red Cartier box appears, containing a gold bracelet reportedly worth £6,500.
It all seems like it's gearing up for an actual marriage proposal, until a drone zooms out and reveals, written with red balloons in the pool, 'BE MY GIRLFRIEND'.
TikTok users were split between melting into a soppy puddle of happiness for Gemma and Luca, and being completely baffled by the extravagance.
One person said: "Bye I thought they were getting married."
Another wrote: "I thought this was a marriage proposal lbr."
One Instagram user said: "Ahhhhhh and this is just asking her to be his gf, imagine what he would do as a proposal."
Read more: The bargain Wigan house for sale with a suspicious-looking history
Someone commented – and we're inclined to agree: "People saying 'bit much' honestly don't understand how short life is… tell the people you love them and go big, why not?!"
Of course, Gemma and Luca's fellow Love Island contestants have all posted their congratulations, with Jacques O'Neill writing: "Took you long enough. Lovely though mate, happy for yous both."
Dami Hope said: "Ran over here to see this beauty. You didn't lack at all."
Featured image: TikTok, @lucabish