Trending
The bargain Wigan house for sale with a suspicious-looking history
Don't think they're house plants...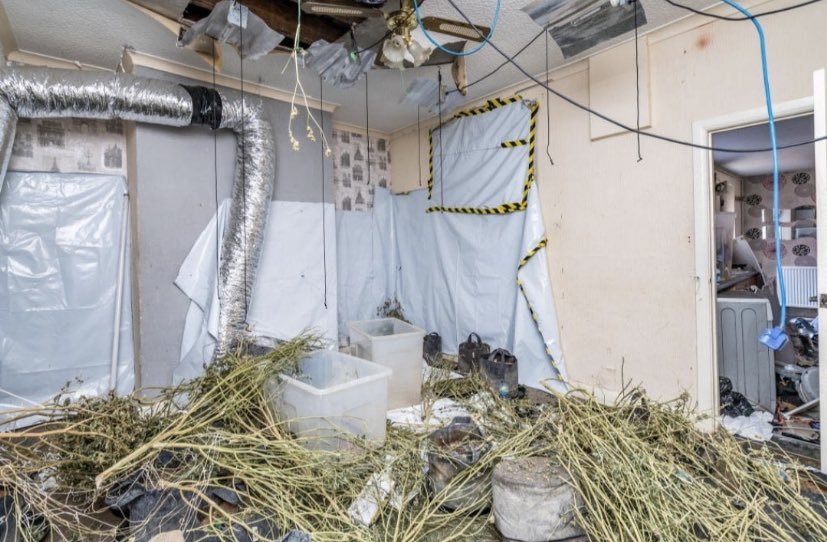 A terrace house in Wigan that's gone up for sale has raised some eyebrows this week, after a Twitter user shared photos of its chaotic interiors.
But it wasn't dodgy wallpaper or terrible carpet that had set tongues wagging this time.
It was what the building appears to have been used for in its past life.
Images – which have now been removed from the listing – showed the remains of some green plants strewn around the two-bed property.
Other suspicious features include massive silver air ventilation systems, plastic sheeting all over the walls, loads of fans, and a garden hose attached to the bathroom sink.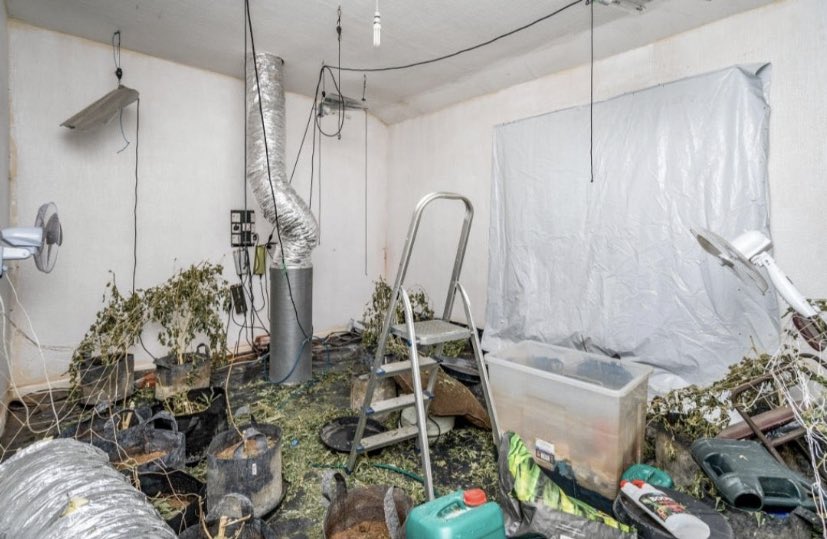 It does appear that the home was used to grow some plants… and we'll let you put the rest of the pieces together.
The original tweet said: "House search is going well.. absolute bargain, just in need of refurbishment" with a face palm emoji.
Questioning who the previous owner might've been, one person said: "Mr S Dogg it says on the deeds."
Someone else added: "All you need is some compost, seeds , some replacement bulbs and you're back in business."
Read more
One person asked: "Did the agent just go straight in after the police left?"
Another joked: "Dunno what everyone is fretting about, the previous owner was just a very keen horticulturalist."
The house is up for sale through an online auction with GOTO, who admit it needs 'full modernisation'.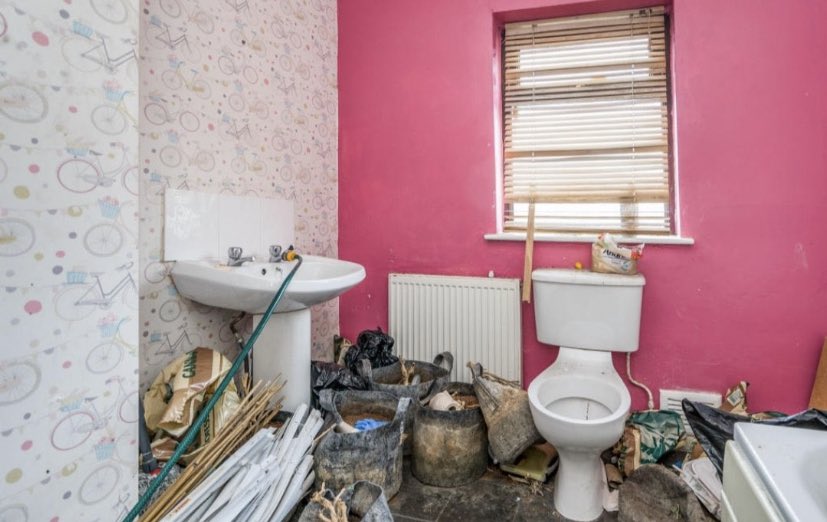 The listing for the Wigan house states: "Situated off Manchester Road and just off Belle Green Lane within close proximity of all local amenities lies this Two Bedroom Palisade Fronted Terrace Property.
"This property is in need of full modernisation throughout and viewing are advised."
It's actually not the weirdest property listing we've stumbled across in recent weeks.
A home in Huddersfield was listed last month which had the previous owner's actual remains buried in a tomb in the back garden.
Featured image: Rightmove