TV & Showbiz
Happy Mondays star Bez gives glimpse inside wedding to long-term girlfriend
Congratulations Bez and Firouzeh!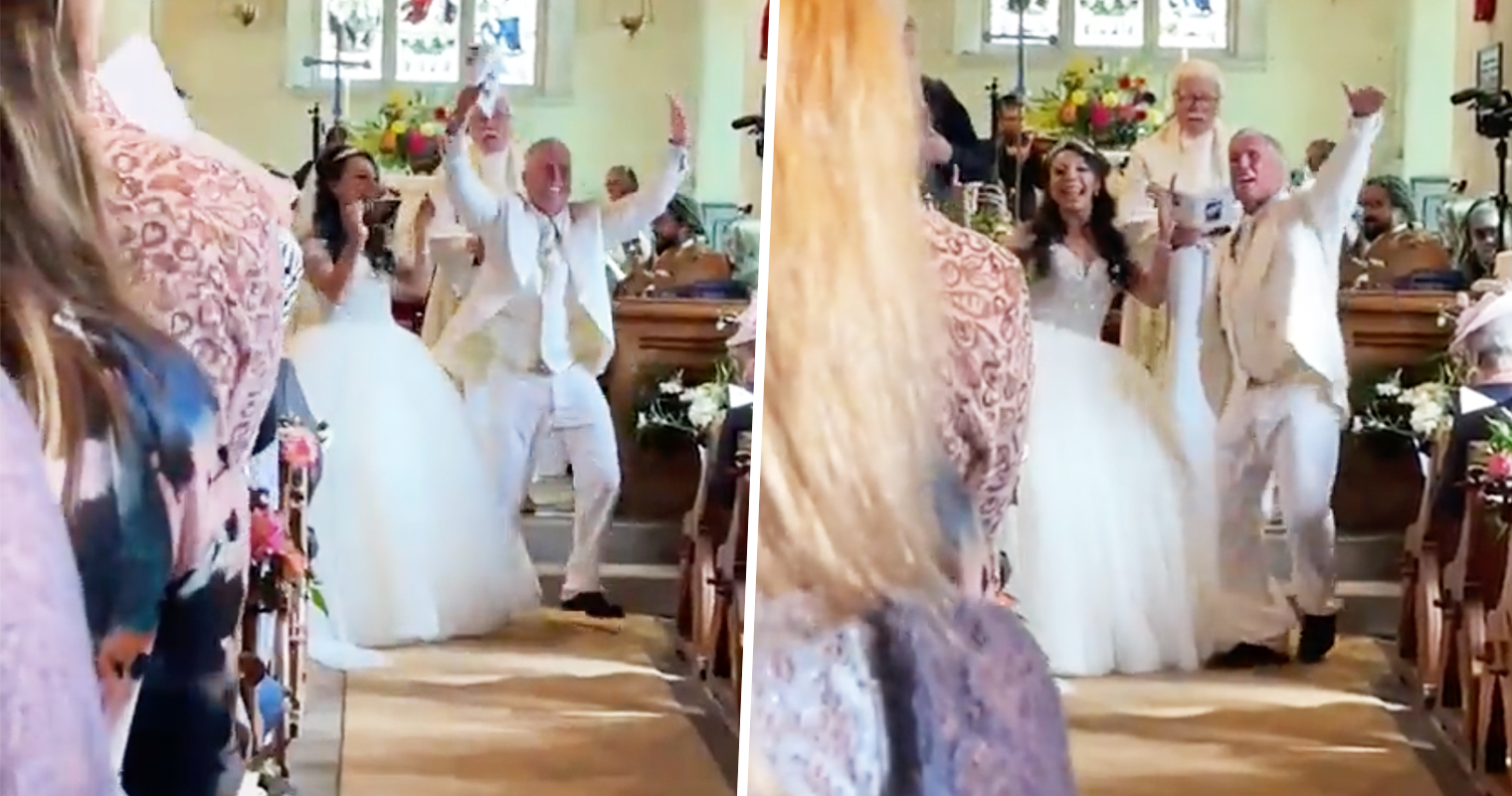 Happy Mondays star Bez has tied the knot with his long-term girlfriend Firouzeh Razavi, with a wedding ceremony that saw him dancing down the aisle.
The Salfordian dancer, real name Mark Berry, wore a huge white hat and a white suit, and arrived at the venue sitting on a green leather armchair perched atop a horse-drawn trailer.
Sharing a handful of photos from the happy day, Celebrity Gogglebox star Bez wrote: "It's official, Frou and I finally tied the knot.
"This is how I arrived, in style, with my horse drawn friends sat on 2 comfortable armchairs, with my best man Johnny to make an honest woman of now, Firouzeh Berry."
His new bride Firouzeh, a singer and songwriter, also shared a photo from her wedding to Bez, writing: "Wow! I just cannot believe a week has passed since we exchanged our vows of marriage. Time really does fly when you're having fun."
Fans were given another glimpse into the big day thanks to the Happy Mondays Twitter account, which shared a video from the ceremony.
The assembled guests can be heard singing along to Give Me Joy in My Heart (Sing Hosanna) while Bez busts out some of his signature dance moves.
Rowetta, also of Happy Mondays fame, shared photos of herself with Bez's mum as well as a series of photos of the 'beautiful couple, families & friends'.
Earlier this summer, the band released a new charity EP in memory of late band member Paul Ryder.
The musician, and brother of frontman Shaun Ryder, was sadly confirmed to have suddenly passed away at the age of 58 on 15 July.
So it's been brilliant for Happy Mondays fans to see the group celebrating happier times together.
Congratulations Bez and Firouzeh!
Featured image: Twitter, @happymondays / Instagram @bezmondays