TV & Showbiz
Happy Valley creator reveals the 'dark' reason behind the show's name
The show has taken some real-world inspiration for its name.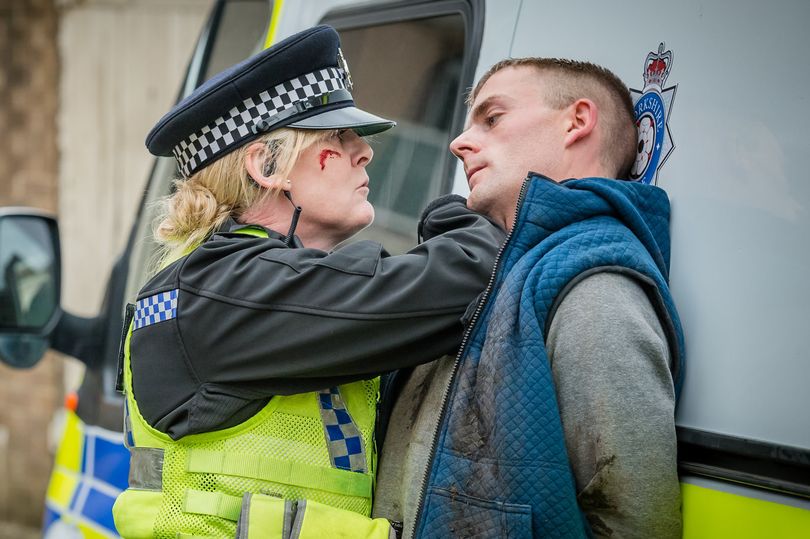 The creator of Happy Valley has revealed the reason why the smash-hit BBC drama has that title, and she's admitted it's pretty "dark".
In case you're not currently up to speed, the third series of one of the BBC's most-popular dramas is currently airing on our screens, with new episodes gripping millions of viewers with tension every Sunday night, and the show's esteemed cast – led by Oldham-born actress, Sarah Lancashire – raking in all the praise from critics and fans each week.
First hitting our screens back in April 2015, and going on to win the BAFTA for Best Drama right off the bat, Happy Valley follows the story of Lancashire's character, Sergeant Catherine Cawood, who is a strong-willed police Sergeant in West Yorkshire.
The show is set and has been largely filmed in the Calder Valley in West Yorkshire since it first aired, although the recent series has also ventured out across the rest of the North of England for filming.
Local areas regularly name-checked in the show include Todmorden, Mytholmroyd, Bradford, Keighley, Sowerby Bridge, Hedben Bridge, and Heptonstall.
Huddersfield, Halifax, Bradford, Leeds, and other West Yorkshire cities are also often mentioned, but they have not main filming locations.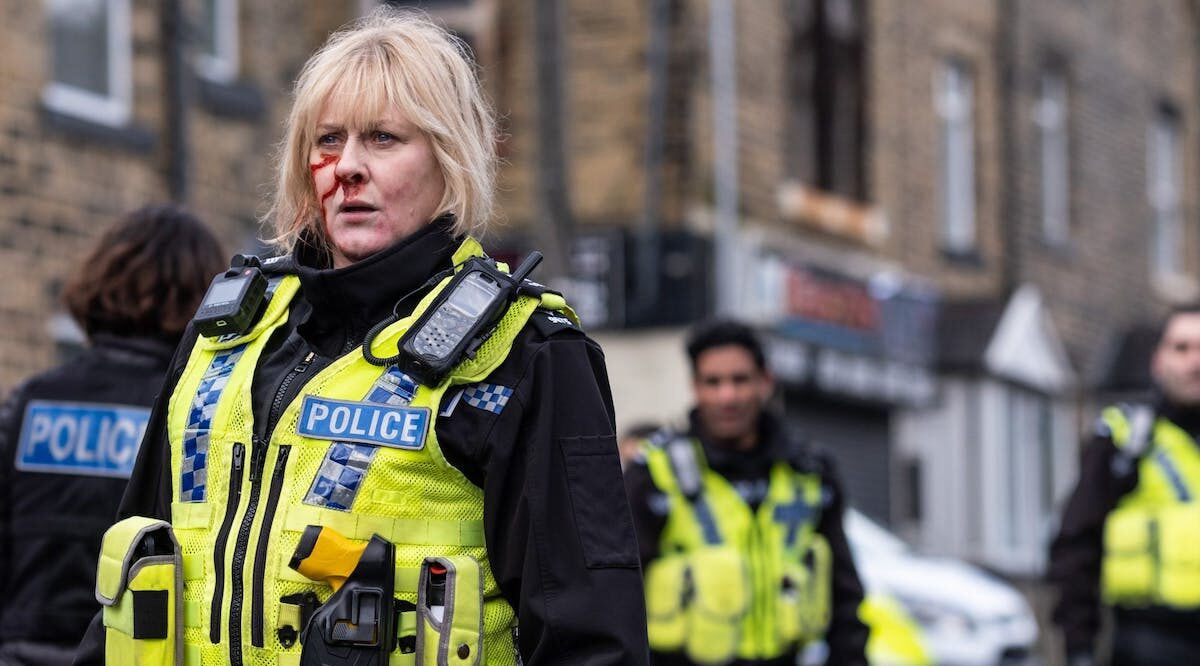 At the start of the first series, viewers learn that Catherine is still coming to terms with the suicide of her teenage daughter, Becky, eight years earlier.
Catherine is now divorced from her husband and living with her sister, Clare – played by Siobhan Finneran – who is a recovering alcoholic and heroin addict, and is helping her bring up Becky's young son, Ryan, who is the product of rape.
Throughout the three series, the show deals with a wide range of other heavy topics and storylines, including kidnappings, serial killings, human trafficking, and more, but one of the common threads running through many of storylines is the reason for the show's name – drugs.
It turns out the name Happy Valley has taken some some real-world inspiration.
The show's creator, writer and director, Sally Wainwright, has explained in a recent interview that she took inspiration from the crimes really taking place in the Calder Valley to name the award-winning BBC drama.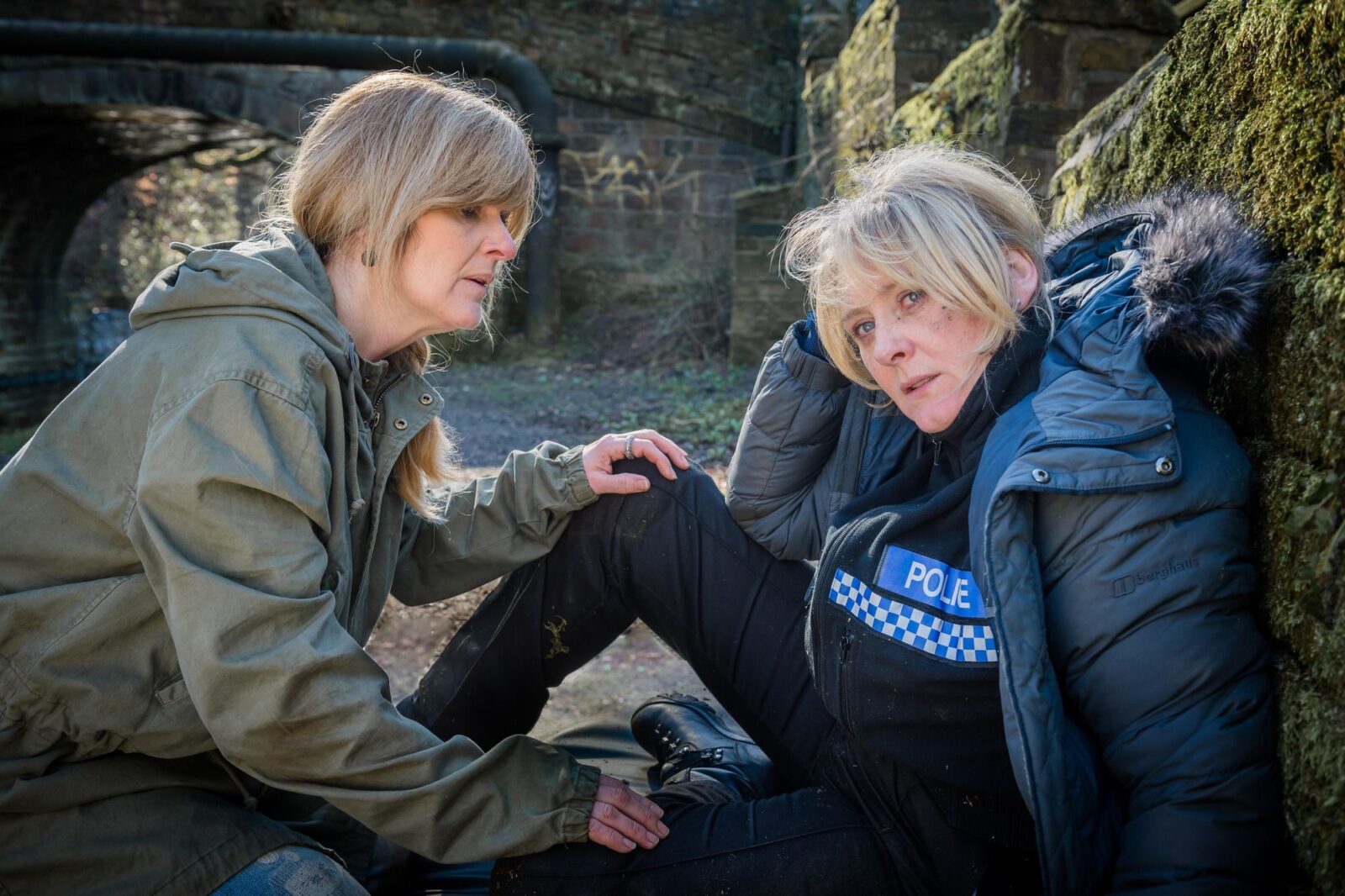 She explained: "So Happy Valley… I always work closely with police advisors, who are old police officers who have worked in the area, and one of them told me that is what they call the Valley because of issues with drugs, so for me, it reflected the show.
"It's dark, but it has also got a lot of humour in it. I think less so in season one, more so in season two.
"We want to continue that in season three. It's still very much about the dark side of life, but it's also about how within that people always find ways of being funny and warm and human."
Wainwright has also given her take on why she believes the show has gained so much popularity over the past few years, and why viewers just seem to be so wrapped-up in all the action, explaining: "It does always seem to capture people's imaginations when you are writing about things that are on the wrong side of the law.
"It's about transgressive behaviour and I suppose humans are fascinated by transgressive behaviour.
Read more:
"I guess that's why people are so fascinated by crime.
"It's a kind of vicarious thing, that we don't indulge in ourselves but like to watch other people doing it, or we like to see them get caught, or we like to follow the people who sort things out."
Happy Valley is currently airing on Sunday nights at 9pm on BBC One and iPlayer.
Featured Image – BBC