UK News
Beyonce opts for 'cheeky Nando's' as she drops nearly £2k on order before show
"Beyonce going for a cheeky Nandos is sending me."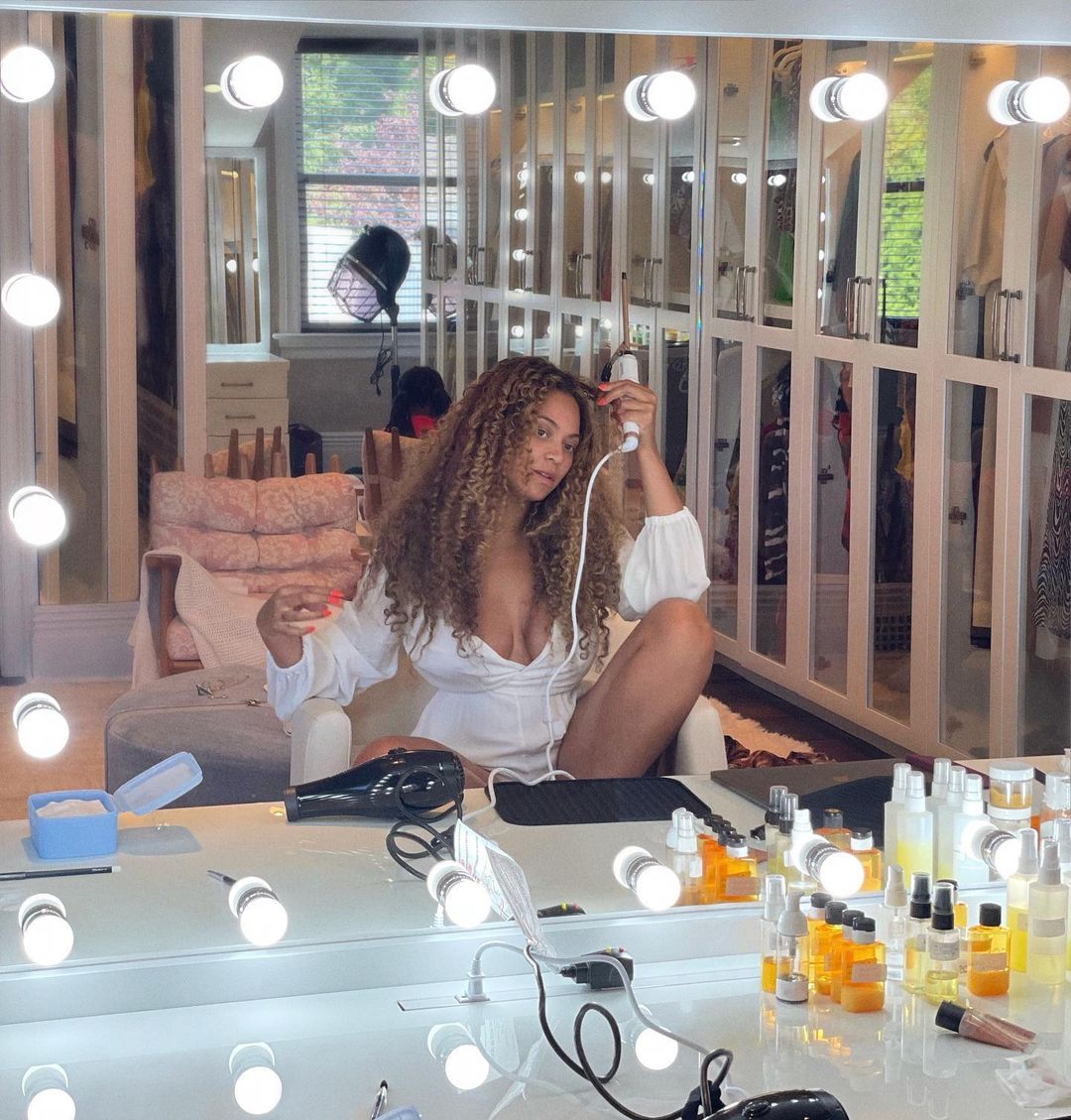 Staff at a UK Nando's were left stunned after superstar Beyonce placed an order worth nearly £2k ahead of a headline show at Murrayfield Stadium.
The award-winning singer, who is currently on her world tour, played a sell-out show in Edinburgh on Saturday (20 May). However, before hitting the stage she decided to treat her team – in classic UK fashion – to a giant order of Nando's chicken and burgers.
A Beyonce fan account tweeted (then deleted) a photo of the gigantic order over the weekend, which totaled a massive £1,809.35.
The receipt was clearly marked 'Beyonce' and showed a huge order of 50 sunset burgers, 30 fino pittas, 30 butterfly burgers, 60 chicken pittas, 20 beanie burgers, and 10 chicken wings.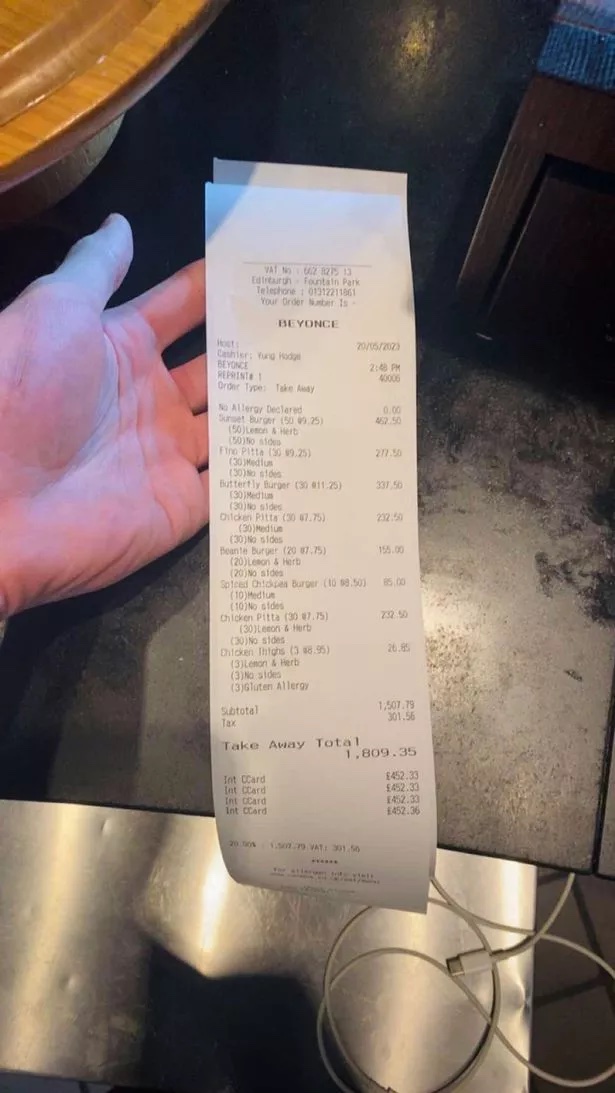 The total of the order came to £1,809.35. Images of the receipt shared online have caused some debate, with some fans praising her for completely getting the culture right whilst others criticised her staff for using her name to order their food.
One fan commented: "Beyoncé's team using her actual name to order food is SO UNSERIOUS."
Another said: "Beyonce going for a cheeky Nandos is sending me."
A third commented: "Beyonce unhinging her jaw to devour her nandos order before her show."
A fourth said: "she even got change" followed by four crying-laughing faces.
Read more: 50 Cent announces extra Manchester gig due to phenomenal demand
The megastar is currently on her Renaissance world tour, which sees her perform five UK dates in May.
However, a stop-off in Manchester is sadly not on the cards for fans this time around.
Having performed in Cardiff, Edinburgh and Sunderland, the Run The World star will finish up with two dates in London's Tottenham Hotspur Stadium before jetting off to her next stop.
Featured image – Beyonce