UK News
Heinz teams up with Absolut Vodka to create new 'pasta alla vodka' sauce
It's the partnership we didn't even know we needed.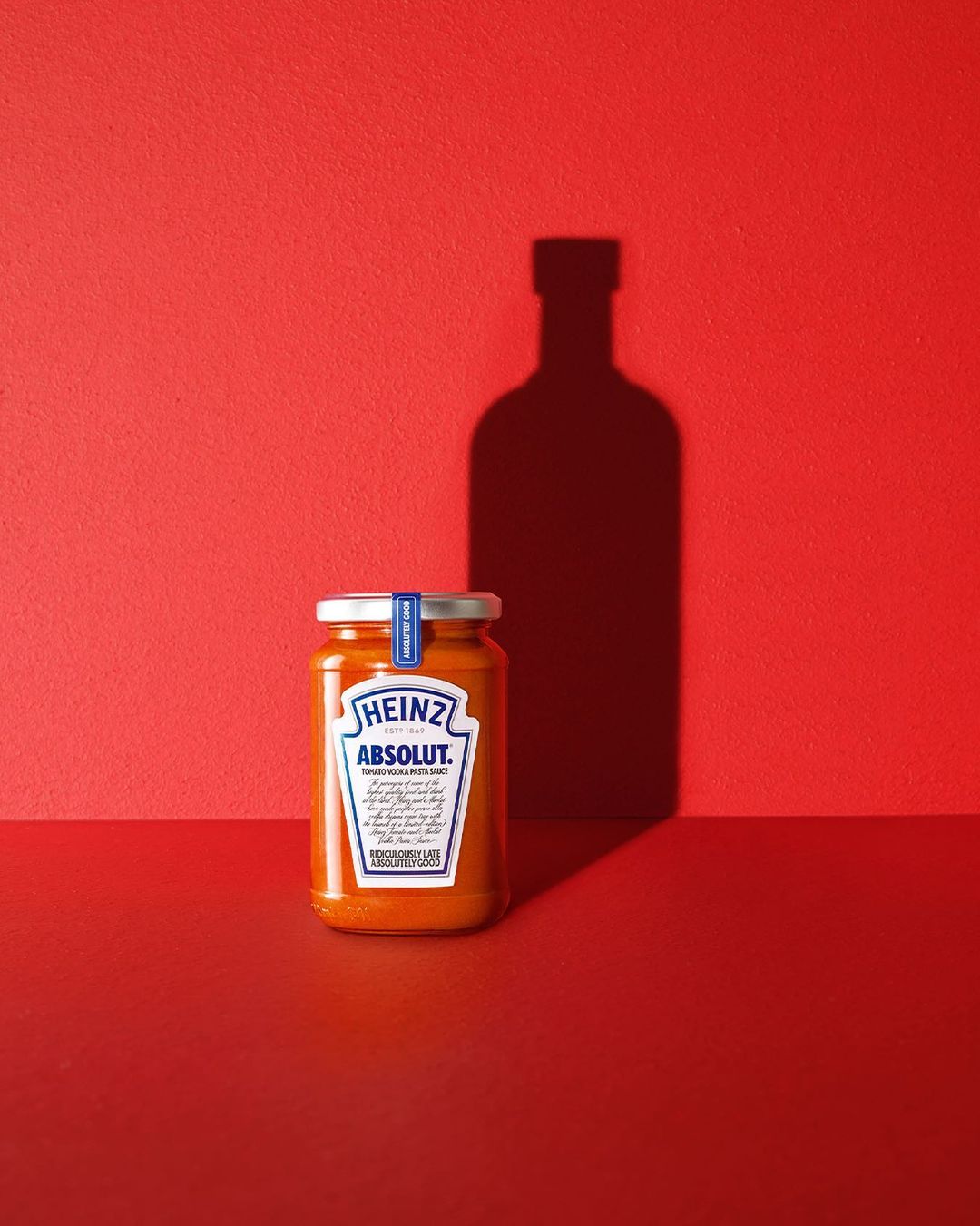 After hiking the price of its cream of tomato soup by 79% at the start of the year, Heinz was firmly in our bad books – but a new collaboration with Absolut Vodka might just be about to turn all of that around.
In a partnership we didn't even know we needed, the two brands have come together to create the ultimate jar of Pasta alla Vodka sauce.
Spicy vodka pasta has long been a favourite with Italian food lovers, but the dish has been experiencing something of a moment in the spotlight ever since supermodel Gigi Hadid shared her own viral recipe on social media.
The dish has since become one of the trendiest recipes on TikTok and Instagram, leading Heinz to pull themselves into gear and create their own version of the popular sauce.
Despite its over 150-year history of creating world-renowned tomato-based products, Heinz has admitted to being 'ridiculously late' to the tomato-based pasta sauce game.
Now, though, that is all set to change as the brand releases its own version of the much-loved recipe to the masses, in jar-form, through the creation of Heinz x Absolut Tomato Vodka Pasta Sauce.
Calling it 'a match made in pasta heaven,' according to a press release the vodka in the sauce 'unlocks the flavours and intensifies the aroma' of the rich and creamy tomato, basil and cheese concoction.
During the cooking process, most of the alcohol from the vodka is reduced, boosting the volatile flavour compounds already present in the tomatoes and creating a rich texture that perfectly balances the creamy, cheese notes with the rich tomato and fragrant basil.
Speaking on the new release, Caio Fontenele, Heinz New Ventures Director, said: "While it may have taken over 150 years of tomato expertise to launch our first Heinz pasta sauce, we're determined to continue innovating and delighting consumers with delicious flavours, at the speed of social media trends.
"We are thrilled with the partnership between these two centenary brands, bringing the first tomato vodka pasta sauce to major UK supermarkets. The iconic combination of Heinz's high-quality tomato sauces and Absolut's premium vodka is set to offer fans the ultimate pasta alla vodka experience. And the result is absolutely delicious!"
Of the launch, Leanne Banks, Marketing Director, Pernod Ricard UK, added: "It's only natural that we'd partner with Heinz on this ultimate collaboration between two iconic brands, with two iconic bottles.
"As the UK's no.1 premium vodka, Absolut was Born to Mix, whether that's in delicious drinks or fun food combinations and Heinz x Absolut Tomato Vodka Pasta Sauce is a match made in heaven. Now fans of our brand can enjoy Absolut in an entirely new and innovative way, Pasta alla Vodka style."
A limited number of the Heinz x Absolut Tomato Vodka Pasta sauce jars will be available at Waitrose from mid-April for £2.50 for a 350g jar.
However, if you don't want to miss out, you can pre-order one of a limited run of the special sauce from Heinz's direct-to-consumer website, www.heinztohome.co.uk, to get your hands on a jar ahead of its official supermarket launch.