UK News
Tribute paid to child who died just one day before starting school
This is heartbreaking.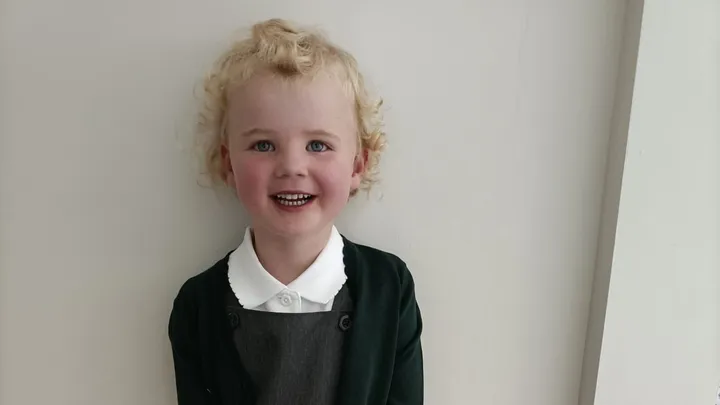 The parents of Rose O'Leary have issued a heartbreaking tribute to their child, who tragically died just hours before her first day of school.
The four-year-old had just undergone her third open heart surgery to help treat a heart condition, which she was diagnosed with at her 20-week scan.
The surgery took place last month but Rose contracted an infection and died several weeks later, The Hoot reports.
Rose, who was from Pool-in-Wharfedale near Leeds, passed away just one day before she was supposed to start school.
Her heartbroken parents, Katie and Sue O'Leary-Hall, have released a moving tribute to the four-year-old, describing her as 'feisty' and 'gorgeous'.
Issuing a tribute through a GoFundMe set up by a friend, they wrote: "Sue O'Leary-Hall and I are devastated to inform everyone that our beautiful baby girl, Rose, has lost her fight to CHD.
"She had her third open heart surgery on the 15th of August and despite battling ferociously for her life died yesterday after contracting an infection. We are spending the next few days at Martin House Hospice.
"I have no words to describe the depth of the pain we feel on the day she should have started school.
"Rose was so full of love and life. Our lives will forever be shaped by knowing and loving her and they will certainly never be the same without her.
"Her feisty, strong willed and gorgeous nature will last forever in our hearts. Sleep well, beautiful girl."
Read more: The reason why Manchester United couldn't sell Rasmus Højlund shirts is pretty silly
The GoFundMe has been set up to help with funeral costs for Rose and her family. It's already raised almost £8,000 at the time of writing – double its target.
It reads: "I'm sorry we're all connecting due to the tragic circumstances of Rose's death. I'm sure we're all grieving the devastating loss of such a beautiful, feisty little girl.
"Unfortunately with such tragic grief also comes the heartache and financial burden of arranging a funeral.
"I'm sure we all feel completely useless in this situation and would love to do anything to support Katie and Sue. Therefore, Amy, Laura and I have spoken to Katie about us arranging some donations from friends in order to support them with the financial costs of the funeral.
"We completely understand that everyone's situations are different and there's absolutely no pressure to donate and there's absolutely no set amount – just anything you feel you're able to contribute."
Featured image: GoFundMe