UK News
Budget retailer Wilko to go into administration leaving 12,000 jobs at risk
The news follows the closure of several stores last year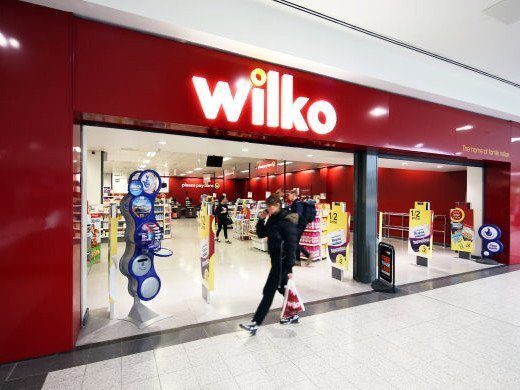 Budget retailer Wilko has filed a notice of intent to appoint administrators in a move that leaves 12,000 jobs at risk
The popular household and gardening chain, which has around 400 stores including one in the Manchester Arndale shopping complex, has struggled in the tough economic climate.
Last year it borrowed £40m from restructuring specialist Hilco, cut jobs, and closed several stores after falling to a loss.
Wilko has reportedly struggled to pay suppliers and has had to pause some deliveries after a credit insurer withdrew cover for the retailer.
The company filed a notice of intent on Thursday that over the past few months, it had been working with advisory firm PricewaterhouseCoopers in an attempt to find a buyer in the hopes of freeing up more cash to keep the retail chain afloat.
Wilko chief executive Mark Jackson has confirmed that whilst there were 'significant levels of interest', the business has not yet received an offer.
He said: "We'll continue to progress discussions with interested parties with the aim of completing a transaction which preserves the business."
A notice of intention protects a business from creditors for 10 days in order to give it time to secure its finances, and does not necessarily mean that its stores will close.
The business needs to find more cash by the end of the month, however, and if the administration process is unsuccessful things may in turn lead to liquidation.
Read more: Inside NQ64's gigantic new arcade bar as it finds new home in Manchester
In a statement, Mark Jackso said: "While we can confirm we've had a significant level of interest, including indicative offers that we believe would meet all our financial criteria to recapitalise the business, at present, we don't today have an offer that provides the necessary liquidity in the time we have available, given the mounting cash pressures we're faced with.
"Unfortunately, with this in mind, today we're having to take the difficult decision to file a [notice of intention to appoint administrators]."
"We continue to believe that our robust turnaround plan, with significant re-stabilisation cost savings in progress, will deliver a profitable Wilko and maximise the significant opportunities that we know exist."
Featured image – Manchester Arndale