Eats
Inside NQ64's gigantic new arcade bar as it finds new home in Manchester
It's FOUR times bigger now, and comes with a huge terrace.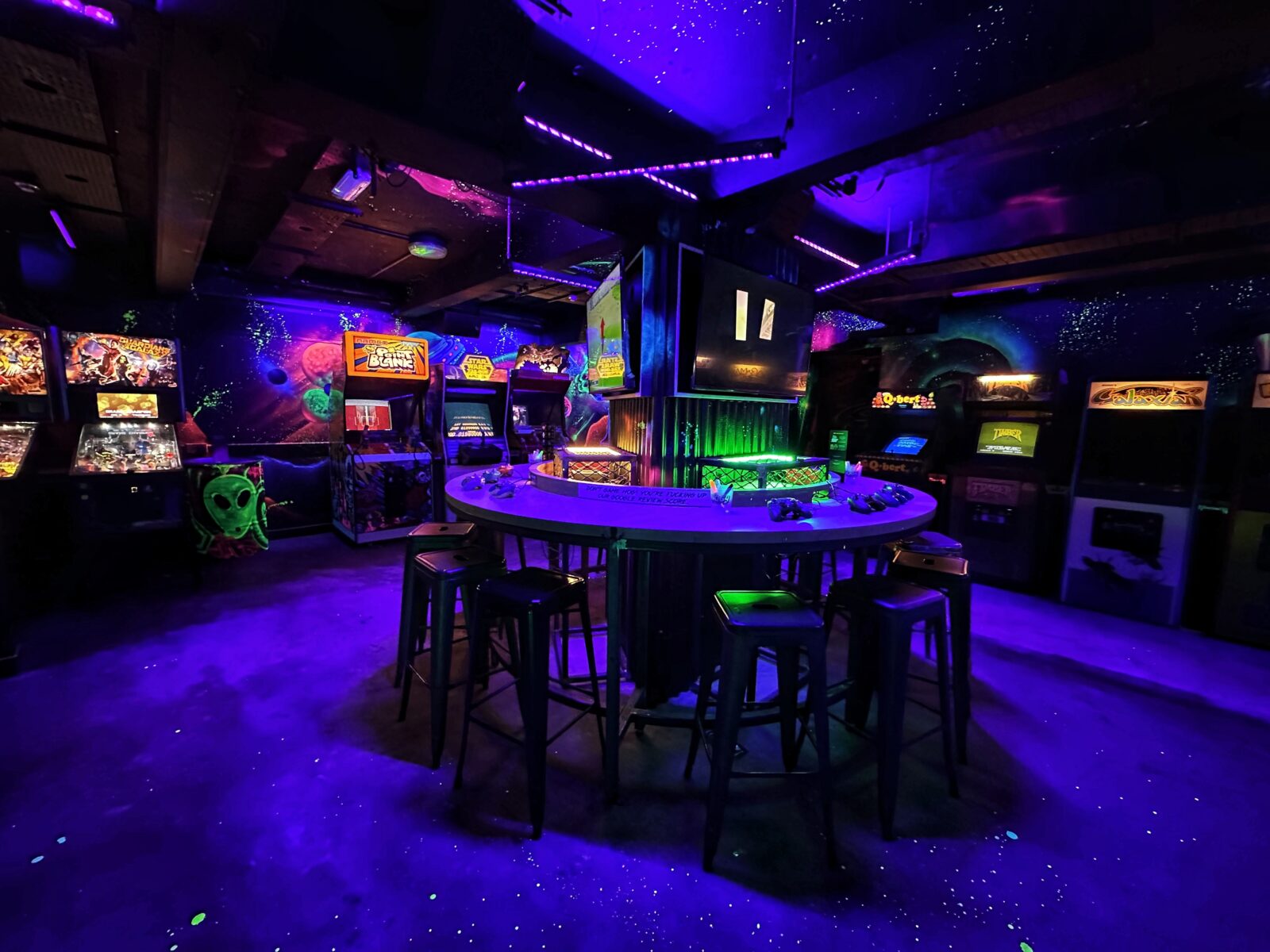 NQ64, the bar that's packed with retro arcade games and themed cocktails, has got a new home – and it's big.
The much-loved arcade bar has shifted over from its original site in a Tib Street basement to a brand new location… in a Tib Street basement.
NQ64 hasn't moved far – it's taken on the former Dive bar site next door, complete with its huge outdoor terrace.
Here there's much more room for activities, from free-play retro consoles to classic arcade games to competitive simulations like Guitar Hero – hidden in its own alcove behind plastic curtains- and dance mats.
Now that it's four times the size, the new super-sized NQ64 has space for 350 people inside.
It's also crammed in plenty of new games, from basketball shooting hoops, a giant Game Boy built into the walls, plus Pac Man, Street Fighter, Time Crisis and more.
You can even find a tiny hidden nook beneath the stairs, with a cosy couch and a Super Nintendo plugged in ready to go. The sign above the door warns 'mind your head, no fingering'. Classic.
The walls and floor throughout the huge new space are again splattered with neon paint that glows under the black light (as do your teeth and t-shirts) and glowing murals.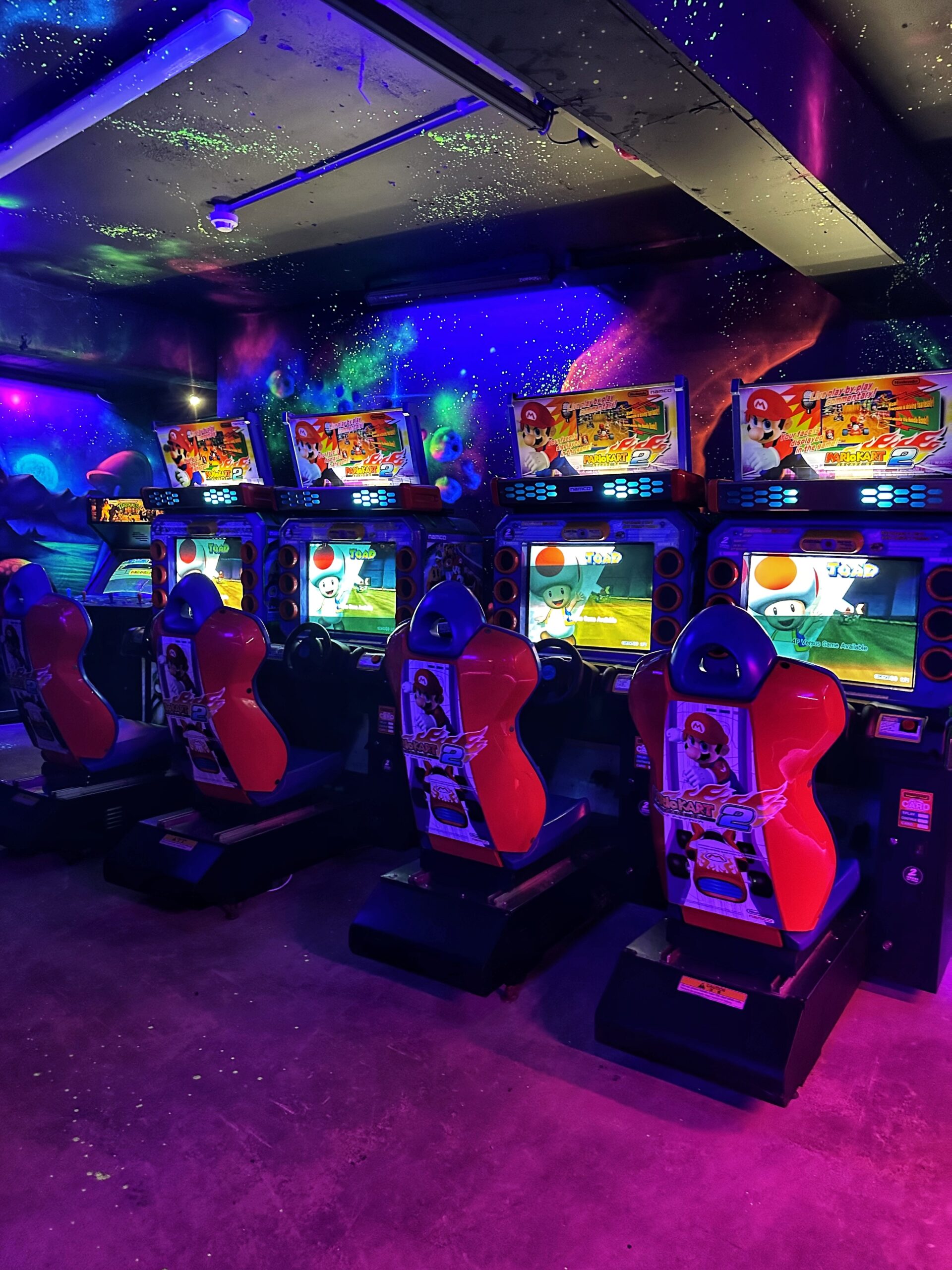 For the first time, you can order pizzas from Crazy Pedro's next door, and tuck in while you show off your Super Mario skills.
There are gaming-themed cocktails too, like the Power Star Martini, a twist on a passionfruit martini; the Dr Ro Bev Nik, a cherry Old Fashioned; and the Kong Island Iced Tea, inspired by Donkey Kong.
On the terrace there are Hooch slushies, boozy ice pops, and supersized cocktails.
Matt Robson, director at NQ64, said: "Moving our OG was initially a tough decision to make, the venue has a very special place in our hearts, but this opportunity was too good to turn down.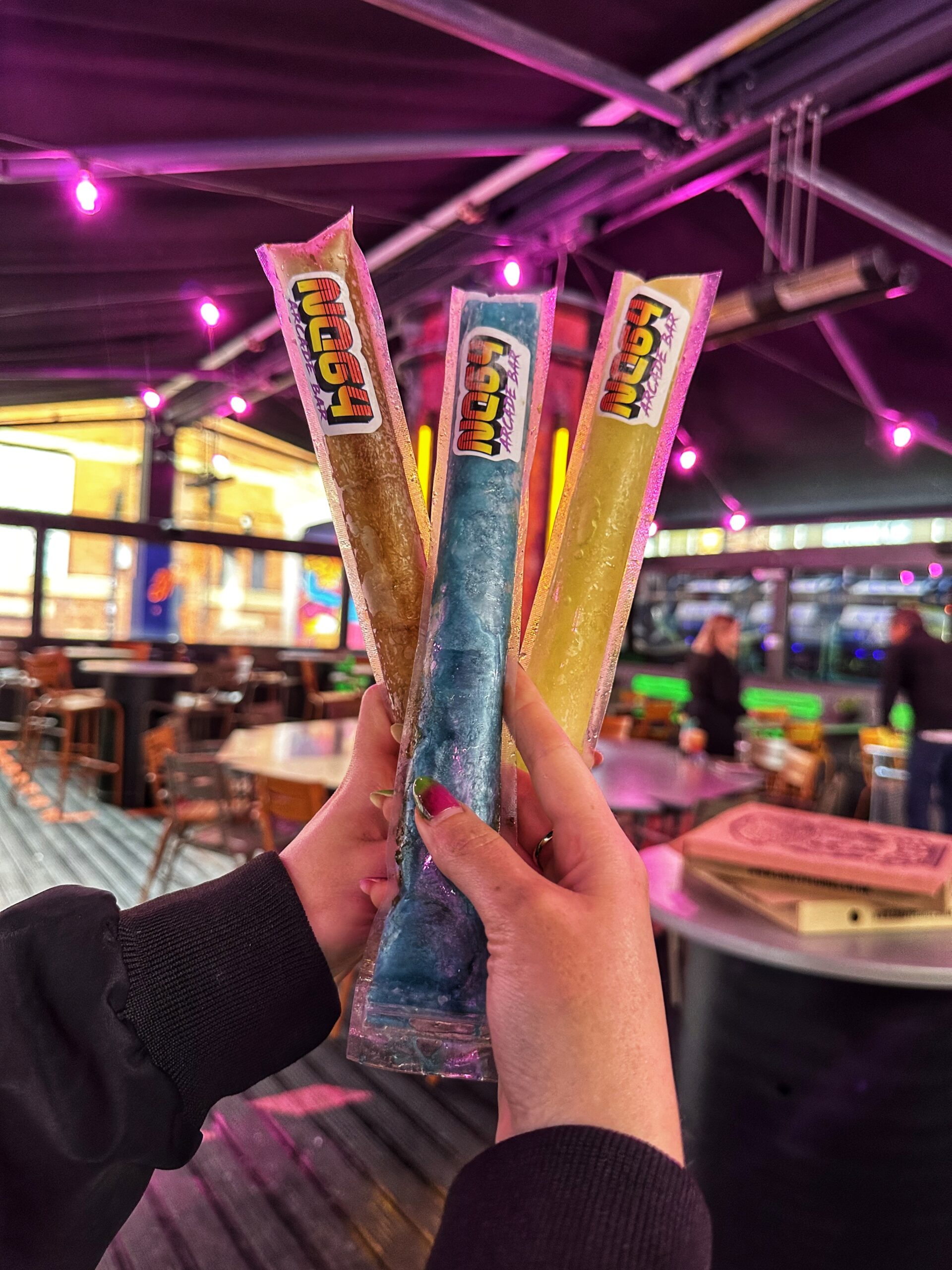 "I'm now falling in love with the new location, we've created a mad space station outdoor terrace to complement a mega basement space.
"The team have pulled it out the bag, with an upgraded drinks offering to compliment what is probably our best game selection to date.
"It's time to show it off to Manchester now and hopefully you guys love it like I do, see you at the bar!"
NQ64's new bar is now open on Tib Street in Manchester. Tokens for the retro arcade machines are just £8 for 15, whilst consoles continue to be free to play.
Read more
Featured image: The Manc Group