Eats
Mira's traditional Neapolitan sandwiches
Eats
Namaste Nepal – West Didsbury favourite reveals new look and even more phenomenal curry

Daisy Jackson
Namaste Nepal, one of the best restaurants in West Didsbury – if not all of south Manchester – has undergone a big refurbishment, with new menu dishes to boot.
The family-run business has become a local institution over the last 15 or so years, famed for its comforting, authentic Nepalese food.
For the first time since it opened, Namaste Nepal has had a full-scale cosmetic transformation to become a modern – but still cosy and welcoming – neighbourhood restaurant.
You'll now find green suede, gold, and marble, in amongst the Nepalese artefacts on the shelves.
Namaste Nepal is known for its menu of curries and street food which takes influences from India and China.
One of its hero dishes is its handmade Momocha dumplings, which are stuffed with lamb mince and topped with a classic peppery, spicy sauce.
There are platters of mixed shashlik, the meat slow-cooked in the tandoor oven; fiery traditional Chwela; and Kantipur Methi, where Tandoori chicken and minced lamb are mixed together.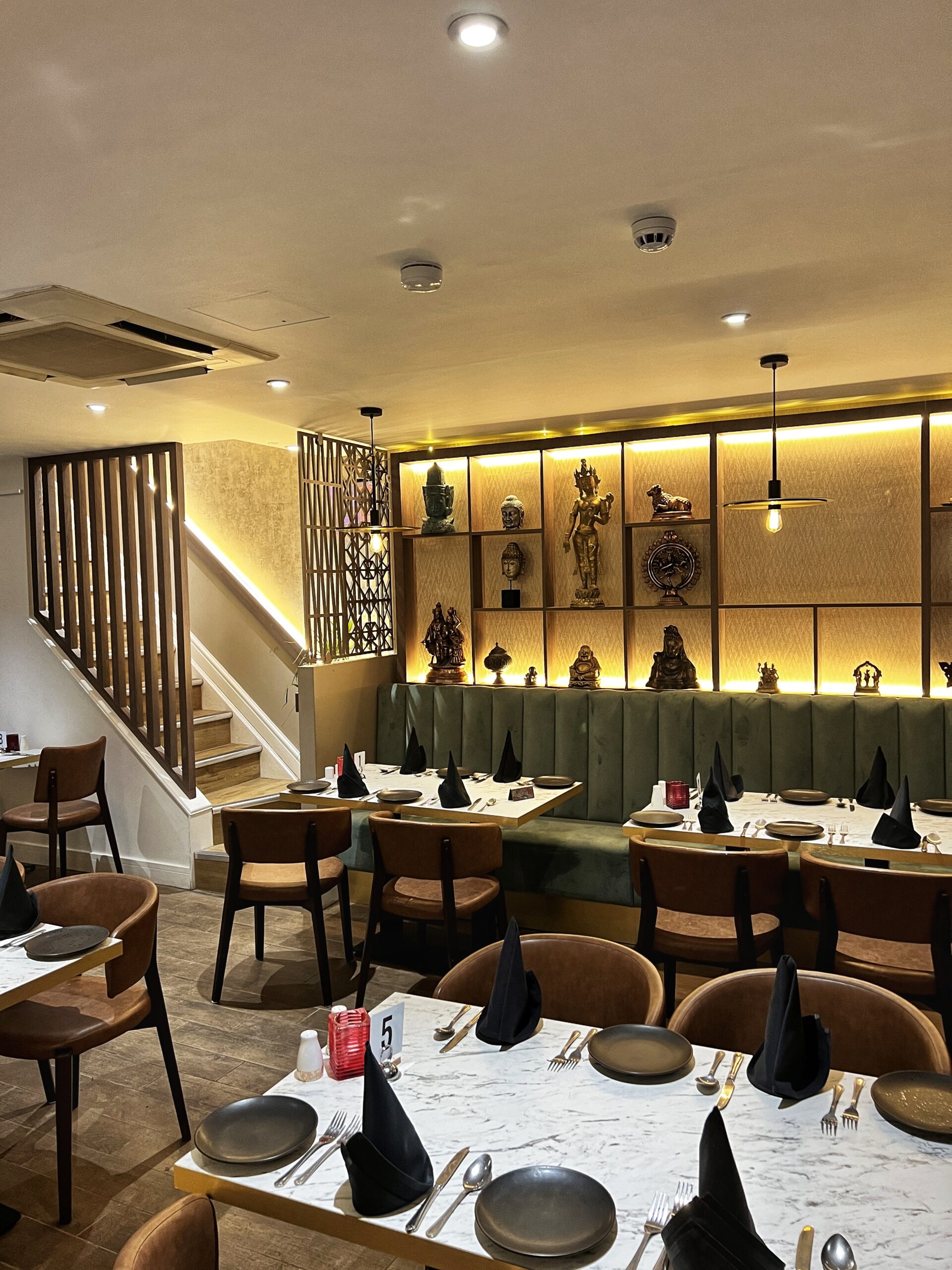 Curries range from the mouth-numbingly spicy (looking at you, vegetable naaga) to a crowd-pleasing Makhan Chara (aka butter chicken).
There's plenty to keep vegetarians well-fed, from saag paneer to aloo gobi.
Namaste Nepal has been spicing up our lives since 2005 and is well and truly standing the test of time.
The restaurant is taking bookings for Christmas now.
You can find Namaste Nepal at 164-166 Burton Road, West Didsbury.
Read more
Featured image: The Manc Group
Eats
Habas restaurant in Manchester announces shock closure – with huge closing-down discount

Daisy Jackson
Habas, the Middle Eastern restaurant launched by the team behind El Gato Negro, has announced its shock closure.
The subterranean restaurant will be going out with a bang though, promising one last knees-up with a big discount.
Habas will be doing 25% off its entire food and drink menu this New Year's Eve so that fans of the eatery can raise a glass to the Manchester restaurant.
They're also hoping that Mancs will raise a glass to new beginnings, teasing a brand new concept.
Habas is located at Brown Street in Manchester city centre and has been serving up its Middle Eastern menu since 2021.
It comes from Mills Hill Developments Limited, the company also responsible for El Gato Negro and Canto, fronted by celebrated chef Simon Shaw.
Habas has stressed that its closure 'is not forever' as it announces details of its New Year's Eve closing down party.
You can ring in the new year with a selection of mezze dishes, sharing platters and small plates, feasting on chicken tagine and traditional tzatziki, all 25% off on Sunday 31 December.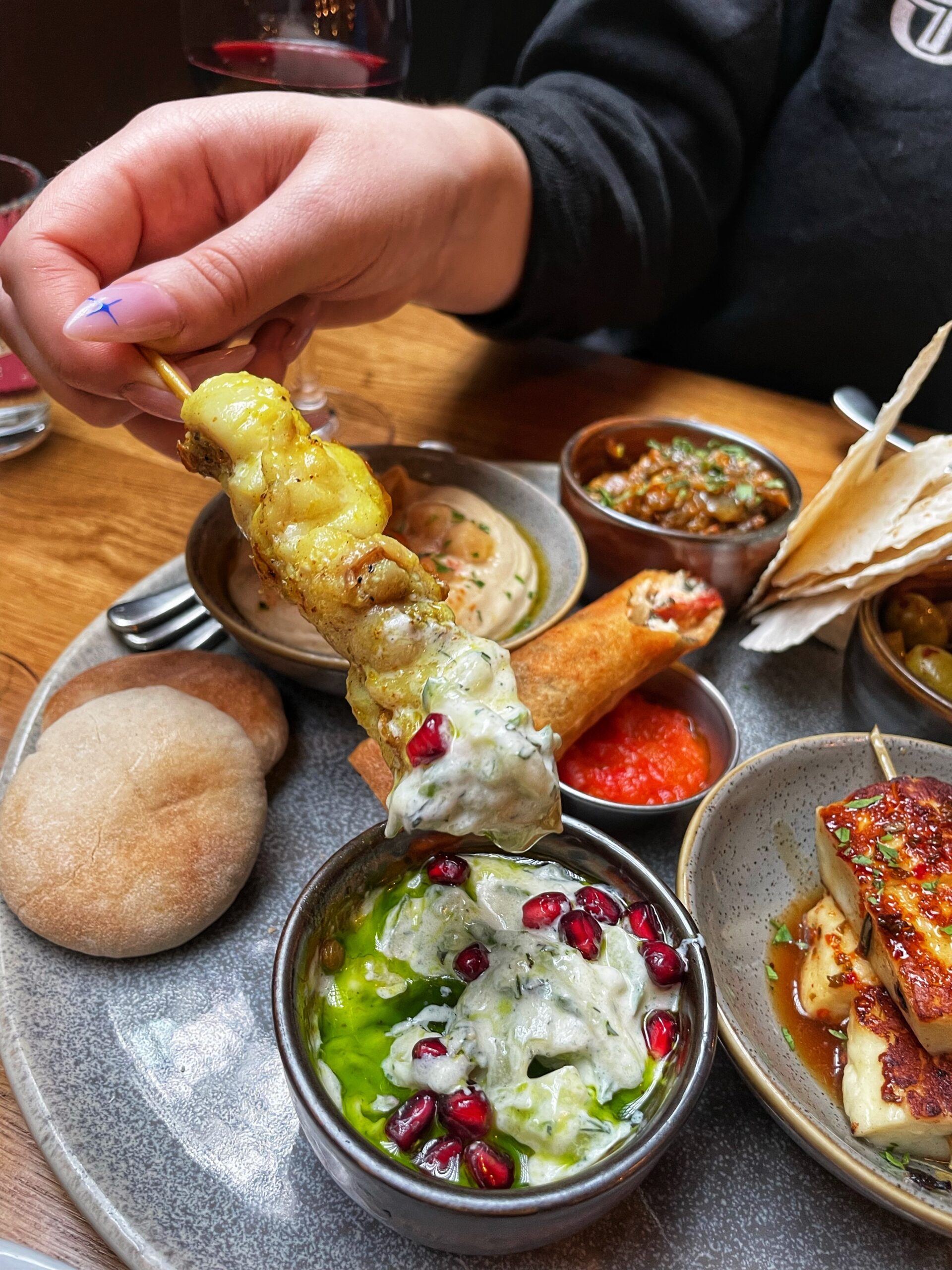 Drinks, too, like the cranberry elderflower martini, blackberry ginger smash and clementine daquiri will be with 25% off.
Simon Shaw, Chef Parton at Mills Hill Developments Limited, said: "As of January 2024, we have made the decision to close the doors of Habas Bar & Restaurant, however we are thrilled to announce that our Brown Street venue has an exciting new concept on the way.
"Throughout December, Habas, will continue serving up the city's best middle-eastern cuisine, so make sure you pop in and see us. AND on New Year's Eve, Habas, will be hosting an unforgettable celebration with 25% off food and drinks. We want to rejoice with all of our customers, with one final hurrah!
"We would like to thank all of our guests and reassure Habas fans that this is not the end of Habas Bar & Restaurant forever, simply a farewell from Brown Street for now.
"We look forward to welcoming you to our new exciting concept in Q1 of 2024."
Read more
Featured image: The Manc Group