What's On
A 'cat extravaganza' event that racks up MILLIONS of views on TikTok is coming to Manchester
Imagine Crufts... but with cats.
A huge two-day event celebrating all things cats is heading to Manchester in May.
The Manchester Cat Extravaganza, which sounds a bit like Crufts for cats, will see 'the most beautiful cats in the world' strut their stuff on an actual catwalk.
There'll be an international cat competition, an adoption event, a Best in Show, and a full shopping village to browse.
The event comes from Loving Cats Worldwide and will take over the Bowlers Exhibition Centre next month.
LCWW has found huge success on TikTok in recent months, pulling in tens of millions of views on videos filmed at its events.
Ticket-holders will be able to meet with local rescues and charities to see about adopting their own furry friend, as well as hearing educational anecdotes about different cat breeds being judged in the shows.
A panel of international judges will stage, reward and present the felines with prizes, competing to be crowned Best Kitten, Best Cat, Best Alter and Best Household Pet.
There'll be plenty of opportunities for cat-lovers to get up close and meet the moggies taking part too.
Loving Cats Worldwide is says it's made up of 'a crazy bunch of cat-crazed individuals doing our part to increase the visibility of all cats'.
They say: "We can't wait to welcome you to a Cat Extravaganzas near you brought to you by world renowned cat judge Steven Meserve & Co."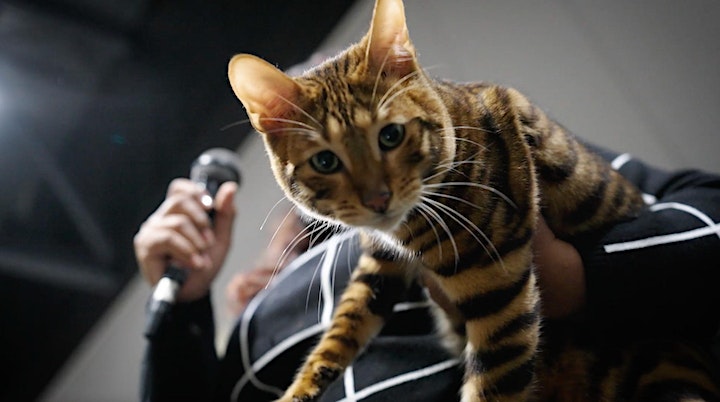 LCWW will be working with amazing charities, who will be on site all weekend to answer questions about fostering and adopting cats – with the possibility of seeing cats available for adoption.
The Manchester Cat Extravaganza and Rescue Awareness Event will be at the Bowlers Exhibition Centre from 10am to 4pm on Saturday 14 and Sunday 15 May.
Adult tickets are priced from £18 per day, with cheaper options for children and concessions. There are also VIP weekend tickets at £50 each, which include a goody bag and an official Loving Cats Worldwide t-shirt.
Tickets are on sale now through Eventbrite.
Featured image: Loving Cats Worldwide