What's On
Avril Lavigne is performing in Manchester this spring
[siteorigin_widget class="SiteOrigin_Widget_PanelImage_Widget"][/siteorigin_widget]
[siteorigin_widget class="SiteOrigin_Widget_PanelText_Widget"][/siteorigin_widget]
What's On
Icelandic airline offering incredible Northern Lights holiday experience including hotel, breakfast and tours

Danny Jones
Icelandair, the nation's principal airline and proud flag carrier is offering an incredible package to holiday-goers this winter by giving them a chance to book their flights, hotel, breakfast, multiple unique tours and the opportunity to see the Northern Lights all in one affordable deal.
With the Northern Lights being one of the most magical tourist attractions in the world, its popularity only increases by the year and, as a result, so does the cost of going to see it.
That's where Icelandair come in: the flight operator is offering Brits an amazing new package centred around the legendary natural light display at a discount. Trust us, you seriously want to consider snapping up this one whilst you can.
From this week, Icelandair is offering UK travellers a special package deal which includes a three-night holiday with return flights, a hotel room with breakfast and three unique and unforgettable Icelandic tours for just £459 per person.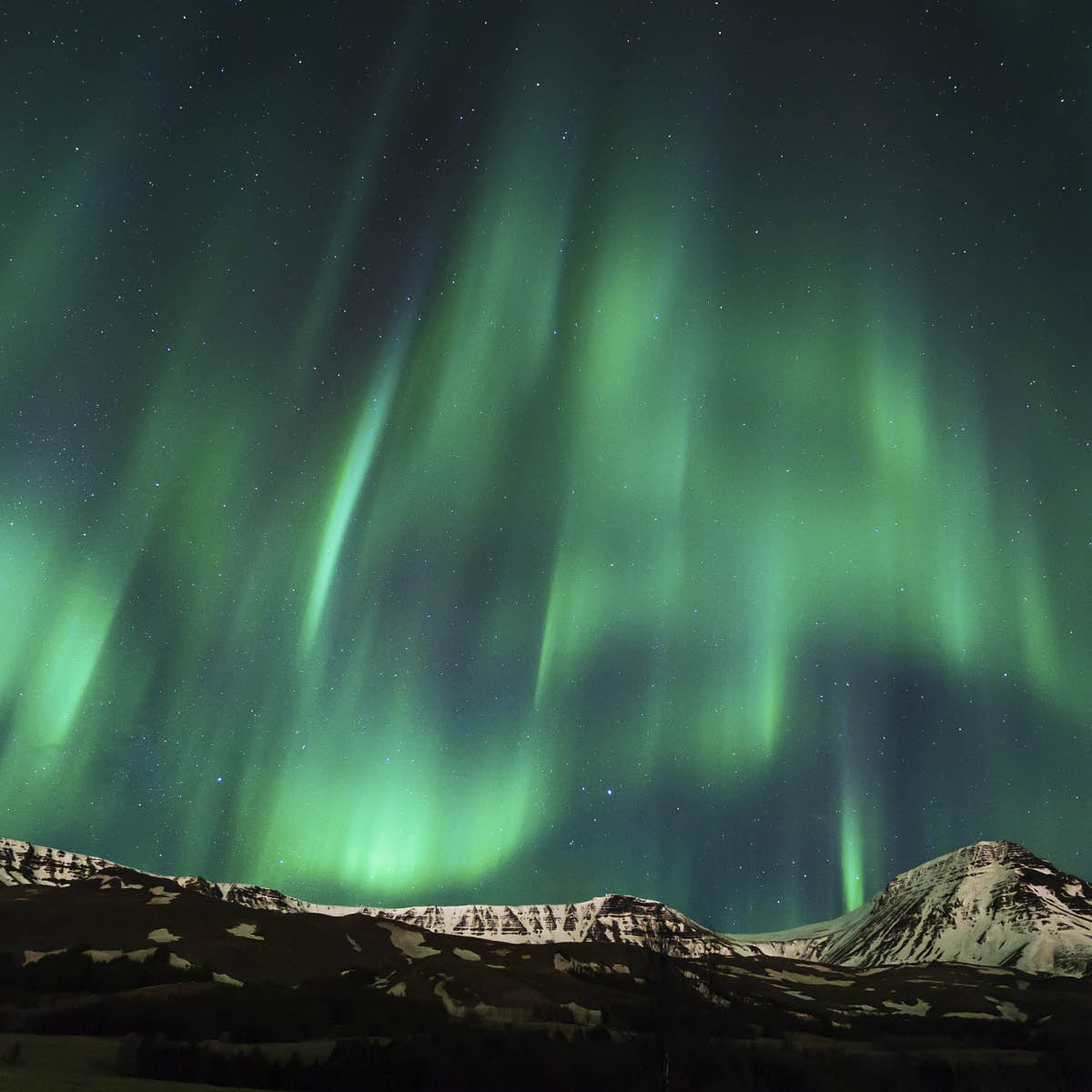 This deal will see holidaymakers board an Icelandair economy flight from either London, Glasgow or Manchester Airport to the nation's beautiful capital of Reykjavik, with a complimentary 23kg checked bag allowance, plus a 10kg in hand luggage allowance, your choice when it comes to where you want to seat, seat, on-board refreshments and a personal in-flight entertainment system.
For your accommodation, you'll be staying at the four-star Hotel Island Spa and Wellness Resort, located right near the centre of Reykjavik and treated to breakfast every morning for two adults sharing a room. And then you get to make the most of what the country's incredible landscape.
Onto the main event of your holiday: Icelandair's Northern Lights experience is a breathtaking three-to-four-hour tour that allows you to see the glory of the incredible natural phenomenon with your own eyes.
As for the FlyOver Iceland tour, this unique experience is the ultimate flying ride which utilizes state-of-the-art technology to give you the exhilarating feeling of flight. During this virtual journey, you'll experience the more remote but no less spectacular areas of Iceland through motion, wind, sound and even scents.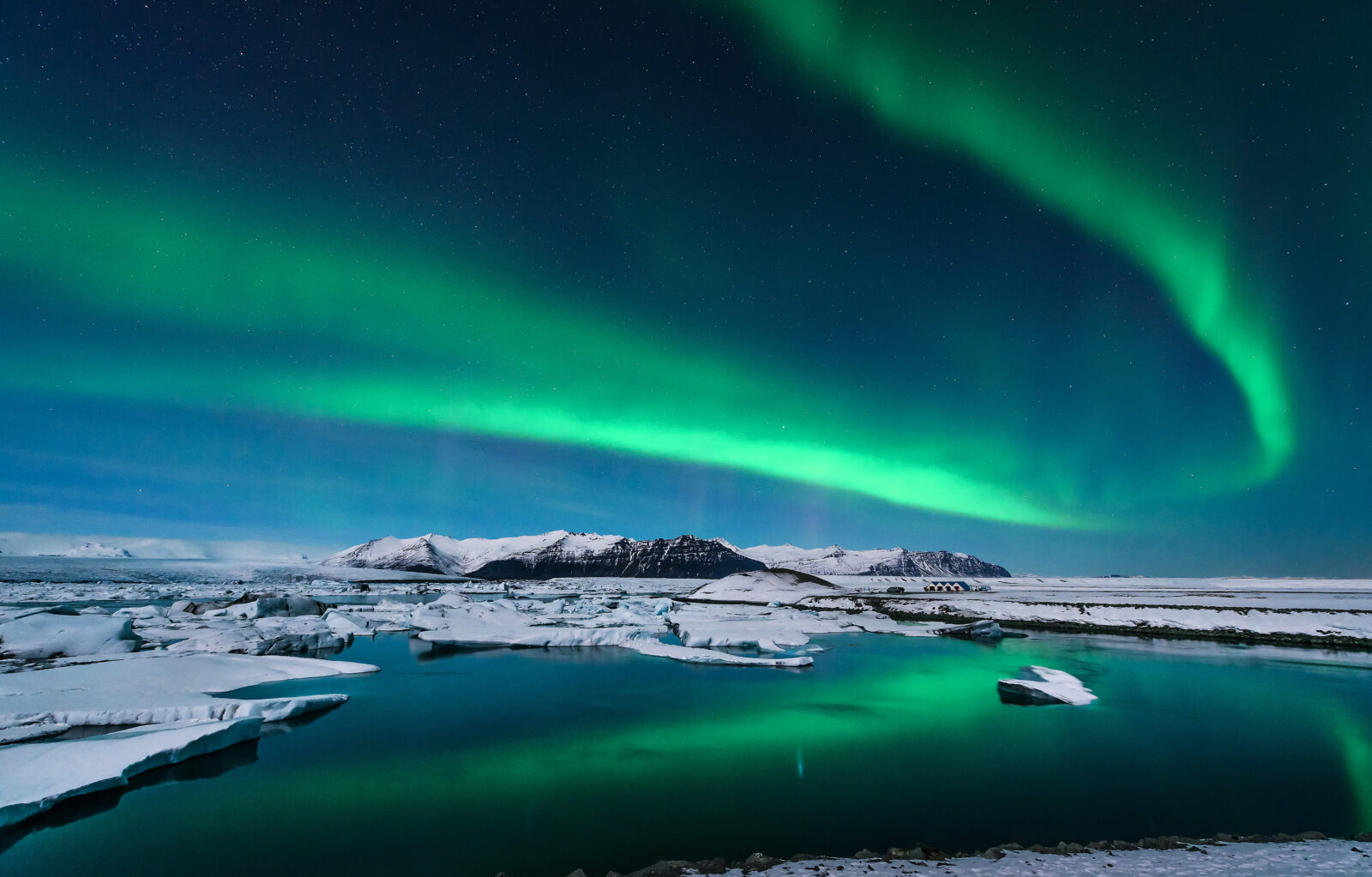 Read more:
Last but not certainly least, you have the lava show, which is one of the top-rated attractions anywhere in Scandinavia, receiving numerous awards for innovation and educational value. You literally get to watch as they recreate a volcanic eruption and allow you to safely experience hot lava in close proximity.
Once again, all this is yours to enjoy from just £459 per person. We believe the phrase you're looking for is 'value for money'.
Available right now until 4 October 2023, you can book to travel to see Iceland and the Northern Lights from November 2023 right up until March 2024.
You book your flights HERE and find out more information about this incredible package via the Icelandair website.
For all the latest news, events and goings on in Greater Manchester, subscribe to The Manc newsletter HERE.
Featured Image — Icelandair/Supplied
What's On
The best things to do in Greater Manchester this week | 25 September – 1 October

Emily Sergeant
Autumn is here now that it's time to wave goodbye to September and welcome October with open arms this week.
While summer may have passed us by in the blink of an eye, nothing can dampen the region's spirit now that autumn's here, and a new season doesn't mean the fun's stopped either, as there's still loads of events happening in Greater Manchester to make the most of.
If you're finding it a bit tricky to choose, we've cherry-picked a few of the best bits for another edition of our 'what's on' guide this week.
Here's our top picks.
___
Oktoberfest 2023
Albert's Schloss
Monday 25 September – Tuesday 3 October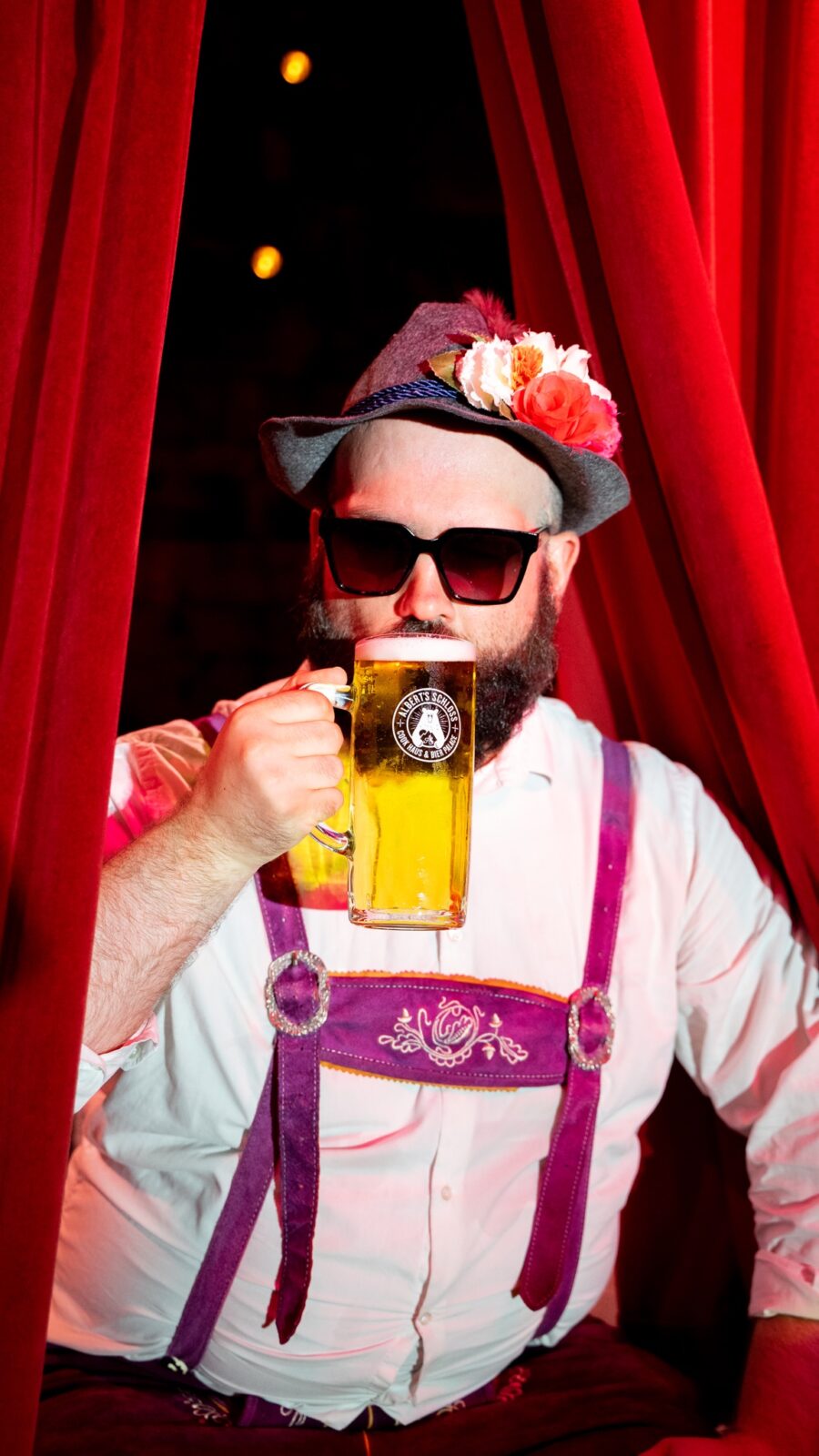 It's that time of year again… Oktoberfest is back in Manchester for 2023.
This celebration of German heritage translates across the globe, and Albert's Schloss in the heart of the city centre is at the helm in Manchester for the seventh year running, with the fun having well and truly kicked off in style with the tapping of the first keg, and the festival now well underway.
Expert biers, bratwurts, the sound of Albert's Oompah band, and plenty of the usual Albert's Schloss debauchery.
Find out more here.
___
Operation Ouch!
Science and Industry Museum
Monday 25 September – onwards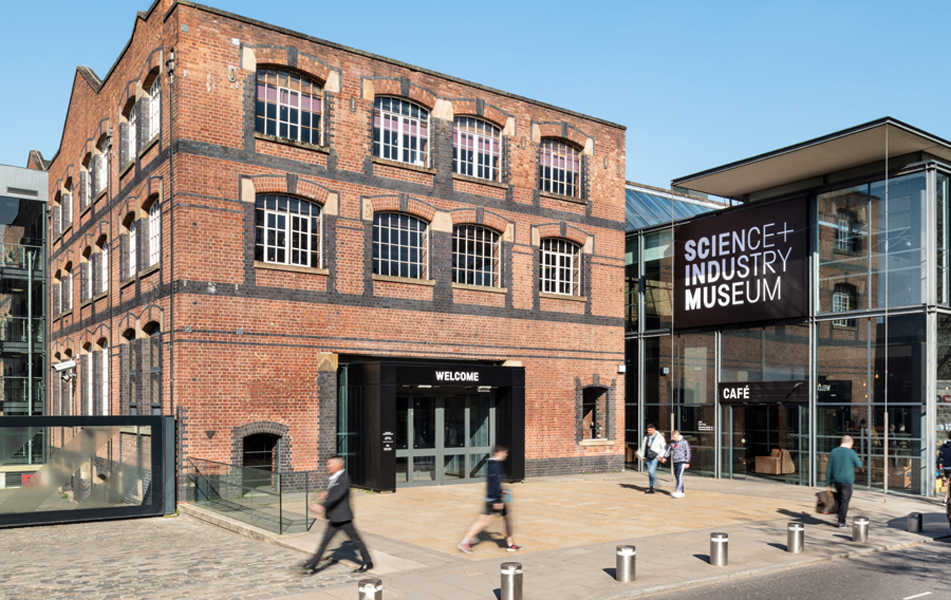 A brand-new exhibition is currently having its world premiere at the Science and Industry Museum in Manchester, and it's giving families the chance to "dive headfirst into the digestive system" and "travel like a poo".
The new blockbuster exhibition, Operation Ouch!, is based on and will see the award-winning CBBC children's TV series brought to life.
Visitors can expect interactive experiences, amazing objects from the Science Museum Group's collection, and appearances from world-renowned doctors who will be on hand to guide audiences through this "lively, interactive, and playful adventure to better understand our brilliant bodies".
Find out more and grab tickets here.
___
Did you know you can get a pass to visit loads of National Trust sites across the UK for FREE this autumn?
Autumn in Greater Manchester is a wonderful thing, and and our region is filled with places to appreciate the beauty of this much-loved season – but if you were looking for a reason to travel a little further afield to experience everything nature has to offer and see the leaves change colour, then it doesn't get much better than this.
This is why the National Trust wants to give people the chance to "experience the awe of the season" at no extra cost.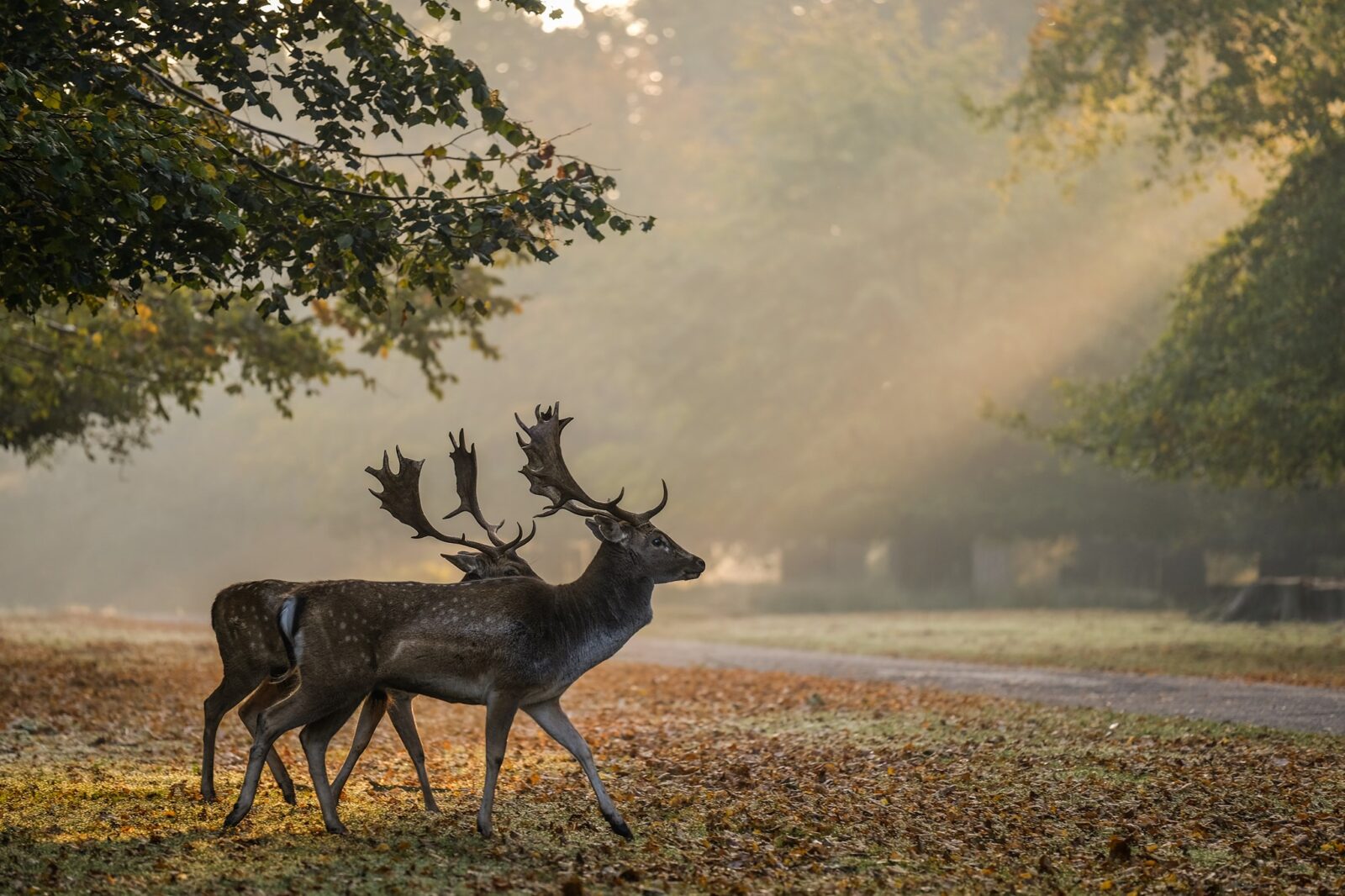 The pass allows free entry for two adults and up to three children, one adult and up to four children, or just two adults on their own.
Find out more about how to claim the limited-time offer here.
___
Richard Kelly: A Time and Place
Kimpton Clocktower Hotel
Monday 25 September – late October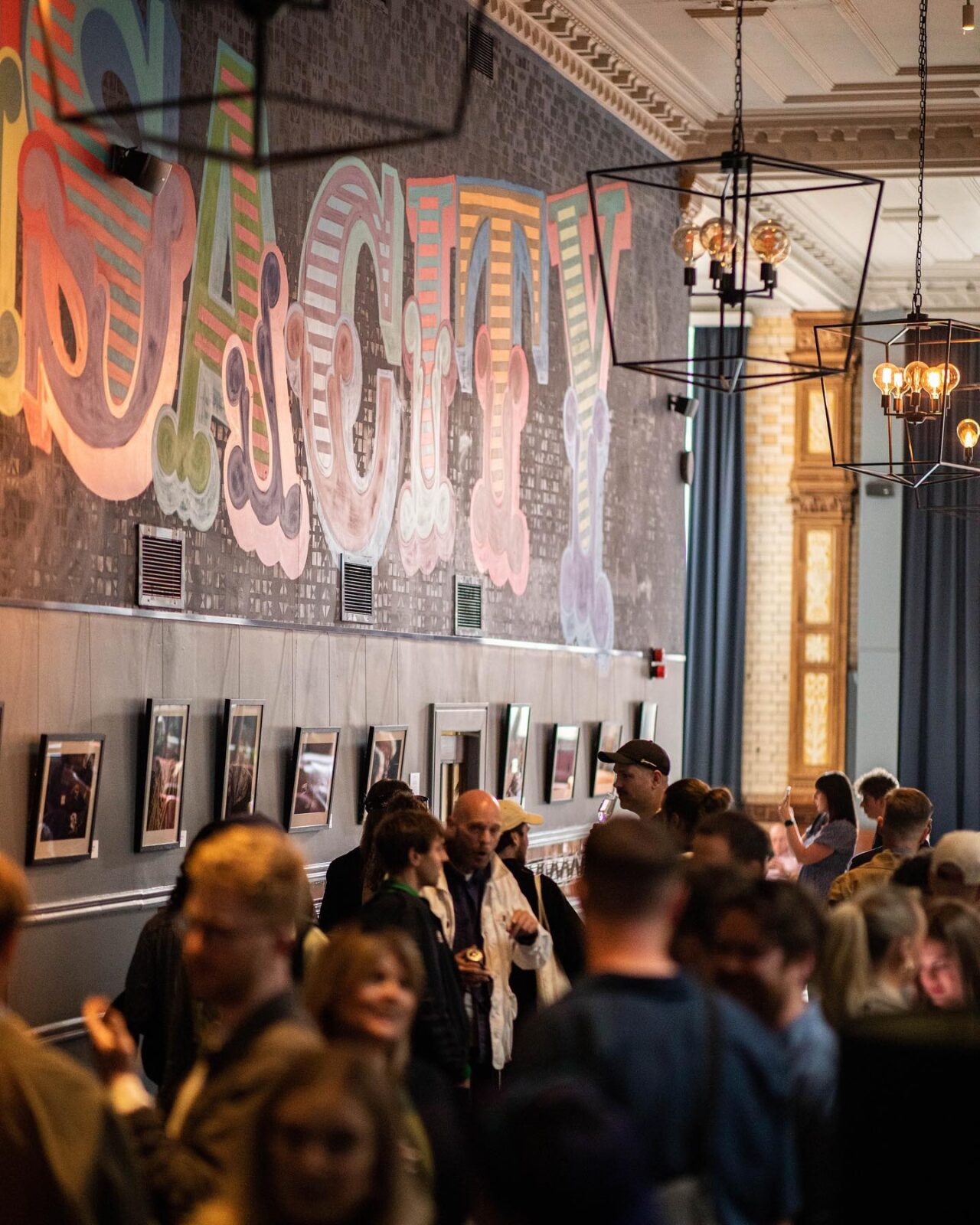 Some rarely-seen photos of Amy Winehouse have just gone on display in Manchester to mark the late singer's 40th birthday this month.
The exclusive images of the legendary vocalist are forming part of an exhibition showcasing work by critically-acclaimed music photographer Richard Kelly that's currently happening down at the Kimpton Clocktower Hotel in the city centre.
Following its unprecedented popularity, the exhibition's stay in our city has been extended, and will now be running until the end of October.
Find out more here.
___
Barbie in IMAX
Vue Manchester Printworks
Monday 25 September – Sunday 1 October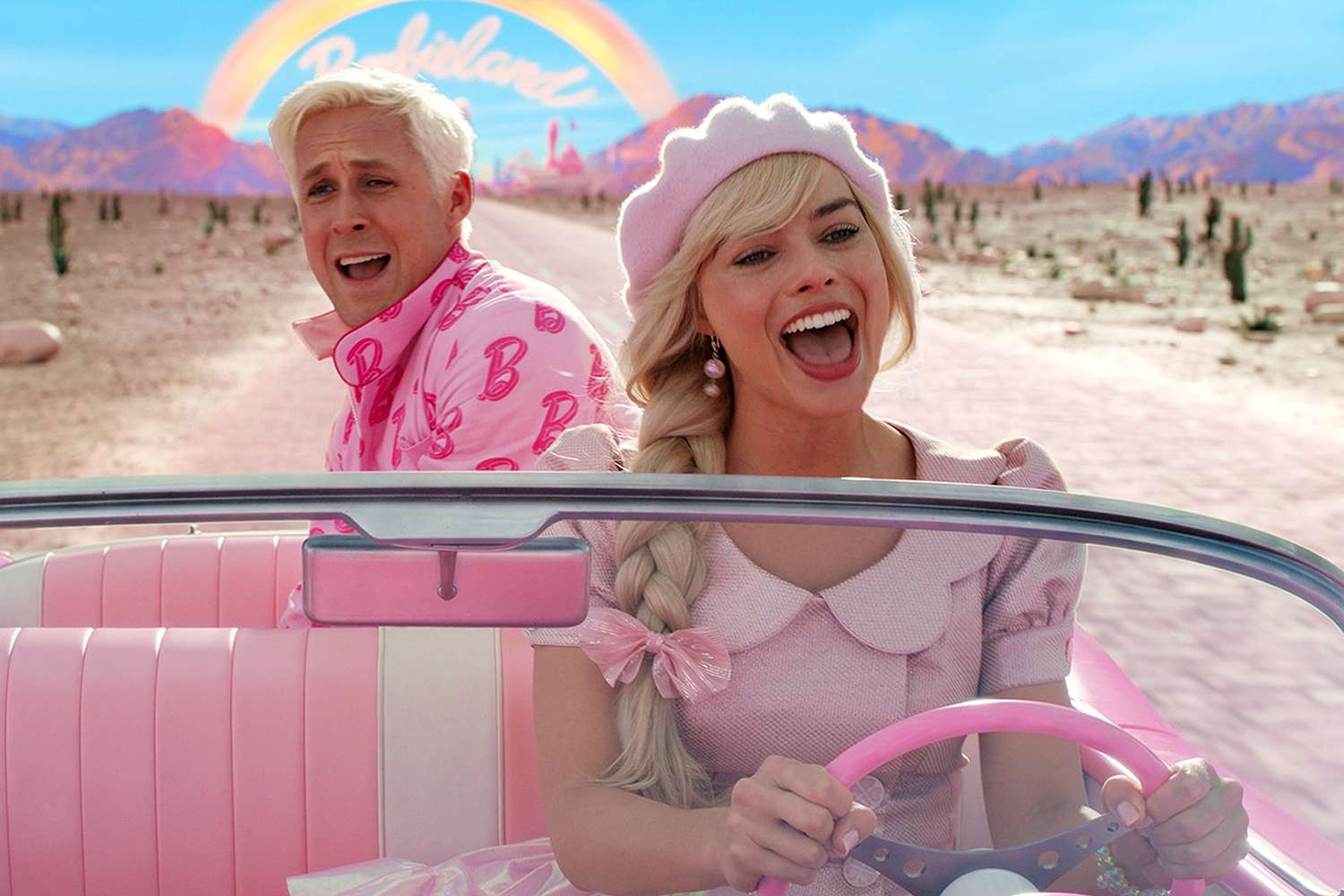 If you've somehow not had the chance to watch Barbie yet, then how does seeing the movie of the summer in IMAX sound?
Manchester's largest city centre cinema inside Printworks is screening Greta Gerwig's masterpiece in limited-edition IMAX for just one week only.
That's not all either, as on top of enjoying Barbie in all its ultra-high-definition glory, and seeing Margot Robbie steal the show as she stars in the titular role, alongside Ryan Gosling as Ken, and a massive ensemble cast of some of Hollywood's biggest names, fans will also be treated to some bonus post-credit footage during their screening too.
Find out more and grab tickets here.
___
Dine in the Dark
Sakku Samba
Wednesday 27 September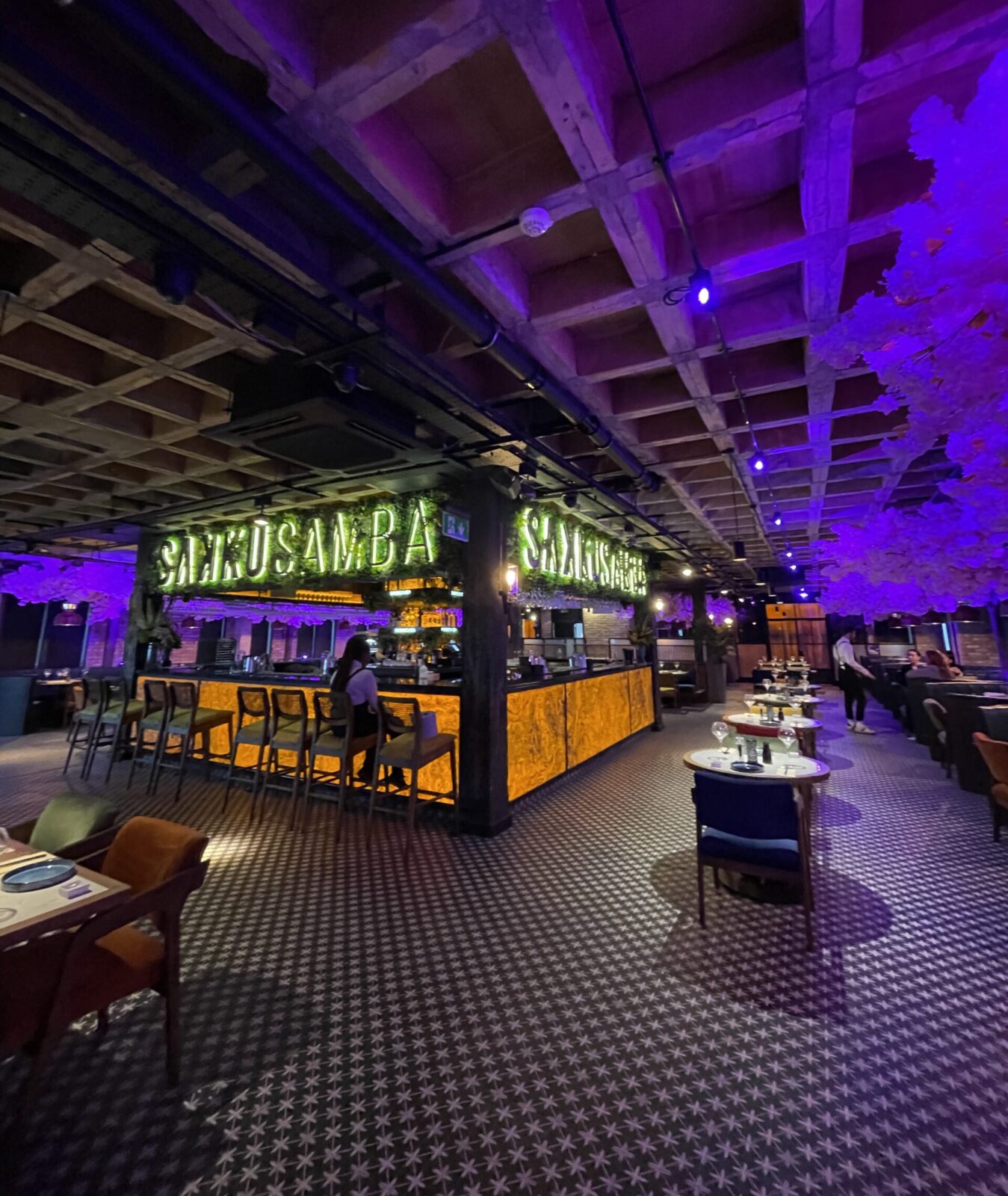 Glitzy Japanese and Brazilian fusion restaurant Sakku Samba in Spinningfields is hosting a dining experience with a difference this weekend.
Back by popular demand, the 'dine in the dark' experience sees guests blindfolded for the duration of their meal, and gives them the chance to suspend one of their senses for an evening as they tuck into a wide range of delicacies from a three-course secret menu.
With offerings available for meat eaters, pescetarians, and vegans, there's something for everyone.
Find out more and grab last-minute tickets here.
___
MCR Student Social
Manchester Arndale
Thursday 28 September
MCR Student Social is back once again this week with unmissable offers to celebrate.
Taking place on Thursday 28 September, there'll be discounts of up to 30% off in more than 120 stores for students within the Manchester Arndale, including Levi's, Harvey Nichols, River Island, Monki, JD, Mango, Superdry, Kick Game, Jack & Jones, Office and Schuh.
On top of that, hospitality venues including Urban Playground (where you can have a go at ITV's hit show The Cube), Immersive Gamebox, Archie's, Krispy Kreme and Barburrito will have up to 50% off.
There'll also be loads of free entertainment too.
Find out more here.
___
Fancy trying out some new bars, and restaurants that have opened in Greater Manchester this month?
Now autumn is technically here, we're ready for lots of cheese, red wine, gravy, roasts and all the good things that come out of the kitchen once the weather gets a little bit cooler.
September has also brought a host of new bar and restaurant openings.
Some of the year's most hotly-anticipated new venues are throwing open their doors this month – with MediaCity's giant new food hall Kargo MKT, Manchester's only 2D Japanese cartoon cafe, Waku Waku, and new station-side craft beer bar Victoria Taps being just a few of the highlights.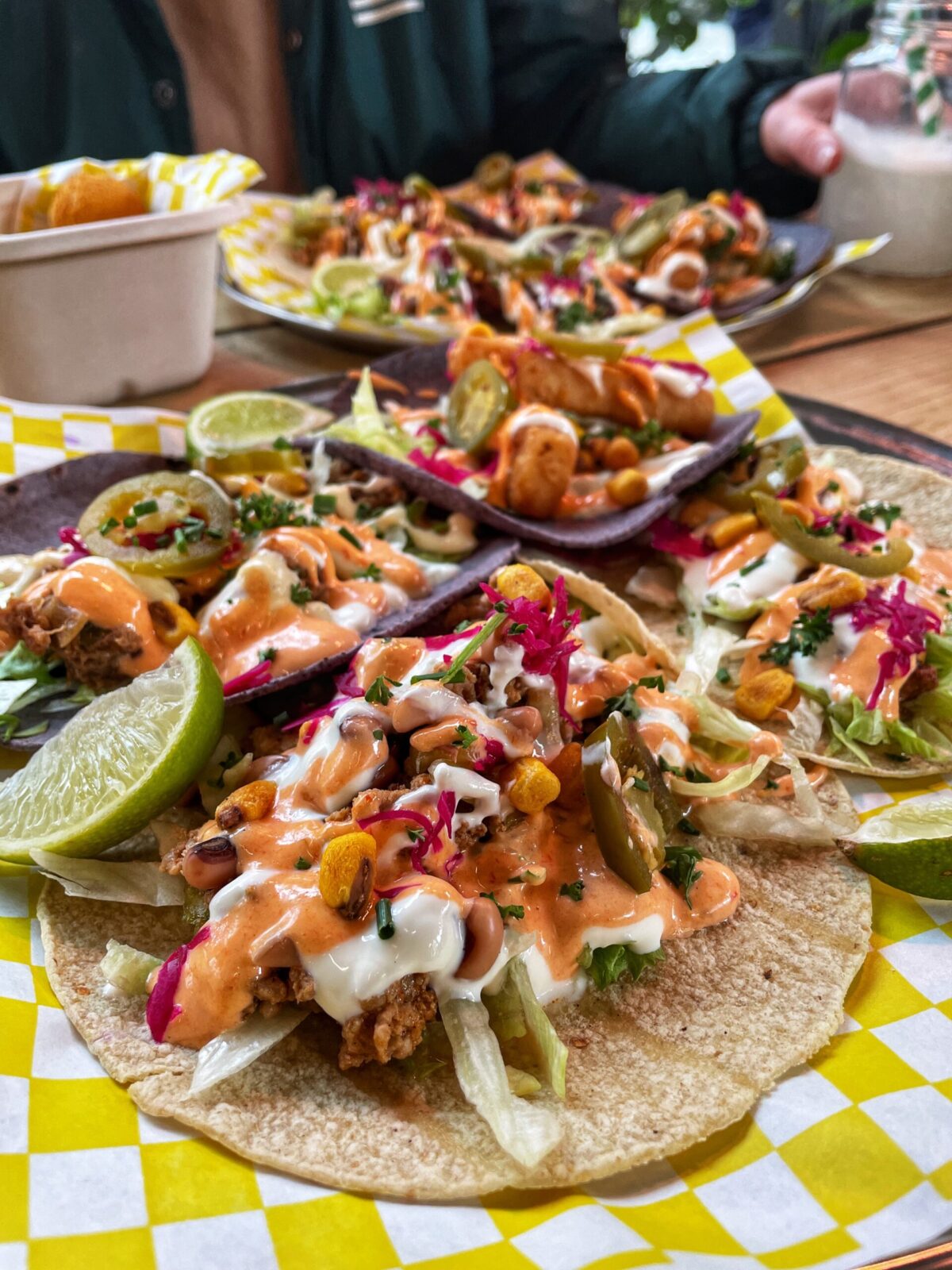 As we do every month, we've rounded up the best new bars and restaurants opening in Greater Manchester this month, and there's some really good ones to look forward to.
You can find out where to put on your list here.
___
Endless Fashion – Trafford Centre's 25th Birthday
Trafford Centre
Friday 28 September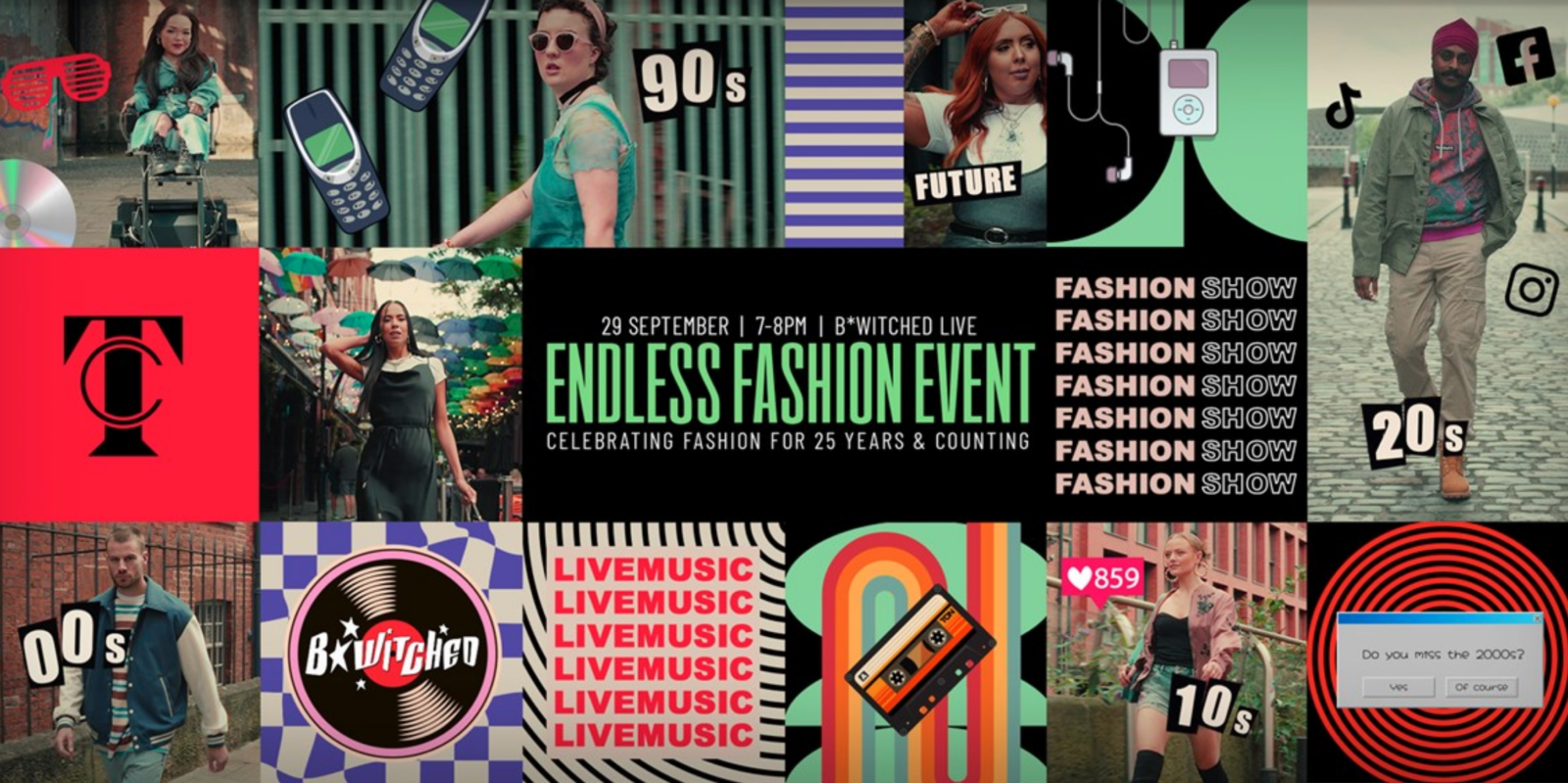 Trafford Centre is turning 25 years old this month.
The UK's third-largest shopping centre has been a one-stop-shop for Greater Manchester residents, and people visiting the region alike for well over two decades now, so what better way to mark this major milestone birthday than with a proper fashion and musical celebration?
How does an hour-long gig full of feel-good throwback tunes sound? Even better if we said it'll headlined by iconic 90s pop girlband B*Witched?
What about if we said it's completely FREE too? Well now it's unmissable, if you ask us.
Find out more here.
___
The Dachshund Pup Up Cafe
Lola Lo
Saturday 30 September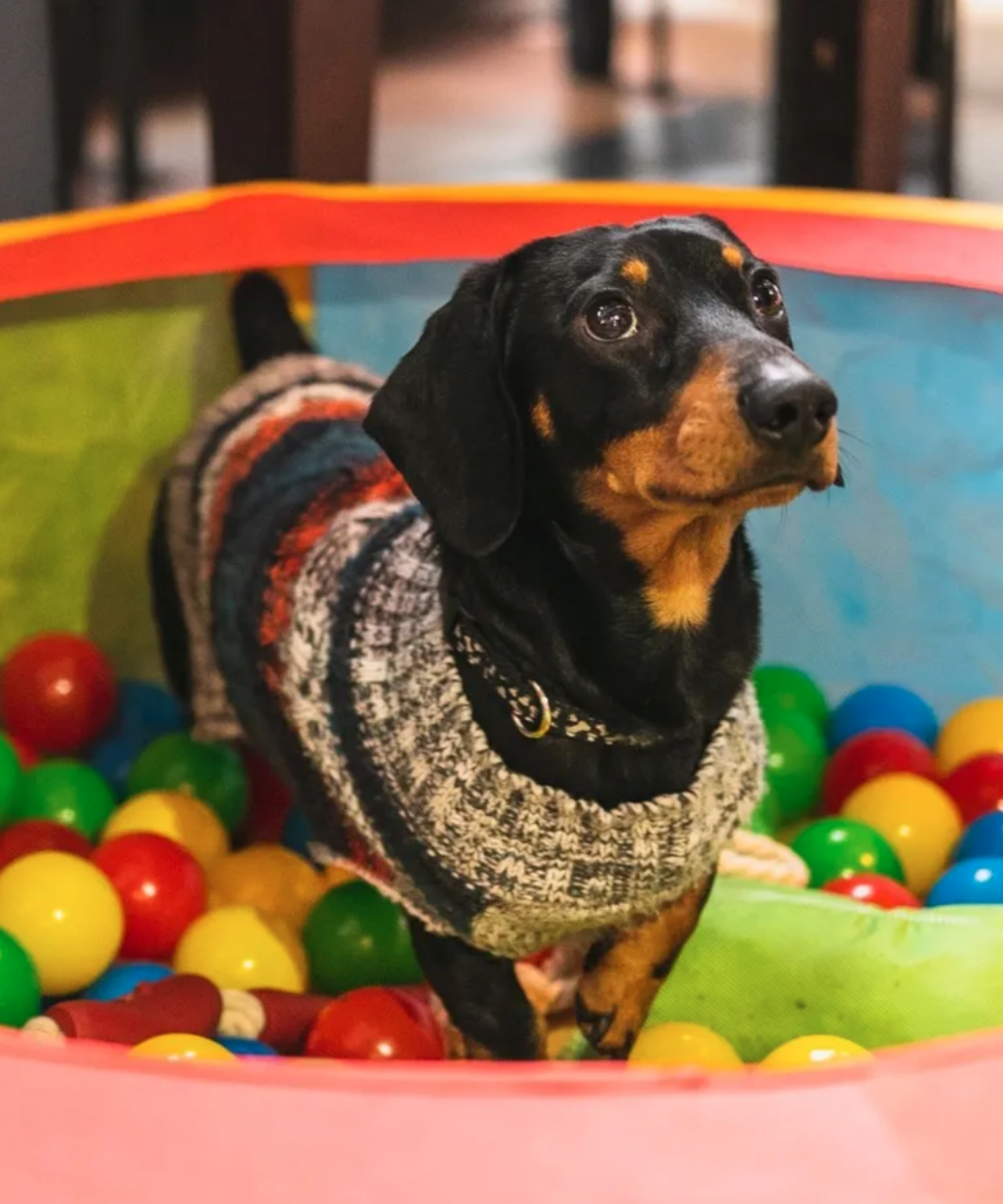 The Dachshund Pup Up Cafe is back in Manchester this weekend.
After what can only be described as a smash-hit success when it first visited our city back in 2018, the dachshund pop up cafe – or we should say 'pup up cafe' – is returning this Saturday, and is set to fill popular venue Lola Lo with hundreds of sausage dogs.
The whole venue has been secured so the dogs are able to roam free and enjoy some wholesome fun in a safe space.
Find out more and grab tickets here.
___
Featured Image – Pup Up Cafe | National Trust | Albert's Schloss