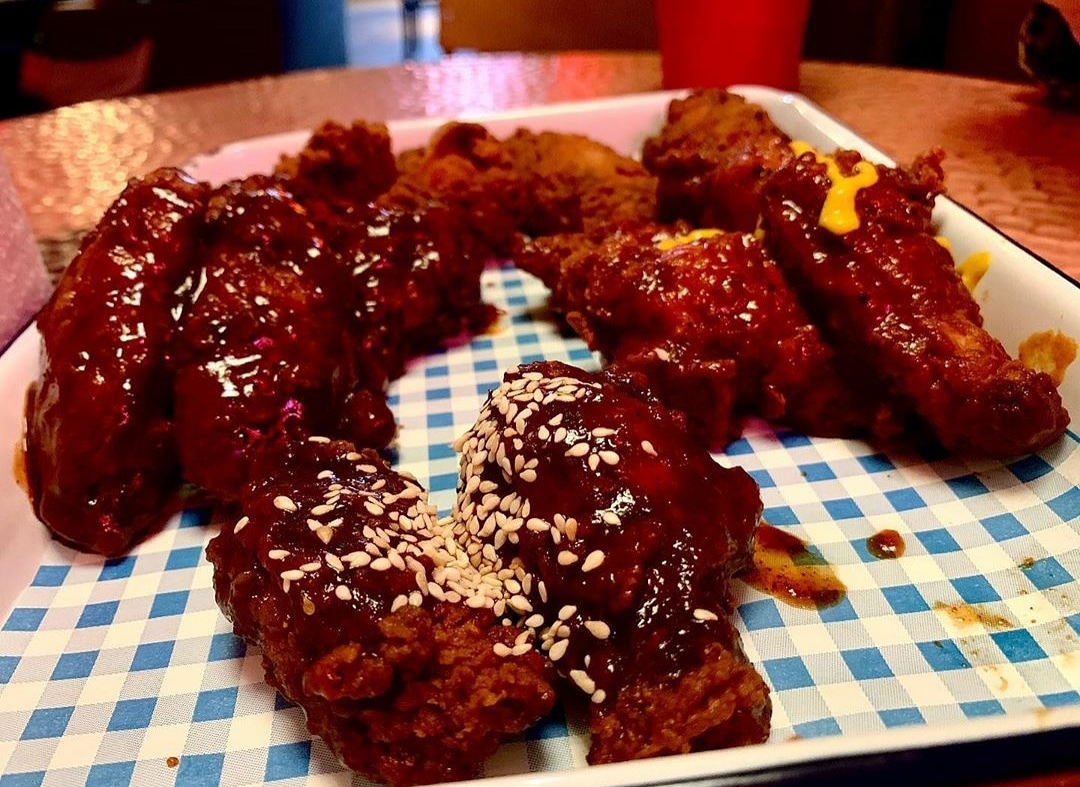 Greater Manchester is much, much hungrier all of a sudden.
The region will move into Tier 3 restrictions from 00.01 on Friday – a world where pubs and bars can remain open and serve drinks if they provide 'substantial meals'.
Simply put – no food; no alcohol.
Coincidentally, appetites have increased, and venues right across the region are pushing grub to the forefront of their menus – giving patrons a proper meal to pair with their pints.
Northern Quarter cafe and bar Koffee Pot already announced their ingenious, albeit jokey, 'Breakfast Tasting Menu (eight small plates, spaced over eight hours, and a beer with each) but now we've got another bar finding an inventive way to mix things up.
Bunny Jackson's is offering bottomless wings and fries – with booze – every single day.
The First Street 'juke joint' made the announcement on Thursday morning – confirming they'd be hosting the feast between midday and 5pm, seven days a week.
The bar wrote: "If we're being made to eat while we booze, then here comes Bottomless Bunny!"
Included in the offer are as many wings as you can manage (House BBQ; Buffalo; and Classic), with chips on the side and a choice of house lager, frozen cocktails and flavoured Lambrini.
You don't need to make a booking to secure a spot (simply walk in) and every party will have their table for a maximum of 90 minutes.
The price is just £25 per person.
With the impending restrictions, this was a weekend when we were all supposed to be feeling gloomy.
But visit to Bunny Jackson's might just be the remedy for that.