What's On
La Discotheque announces bottomless brunch with free-flowing Rudy's pizza and cocktails
Groovy...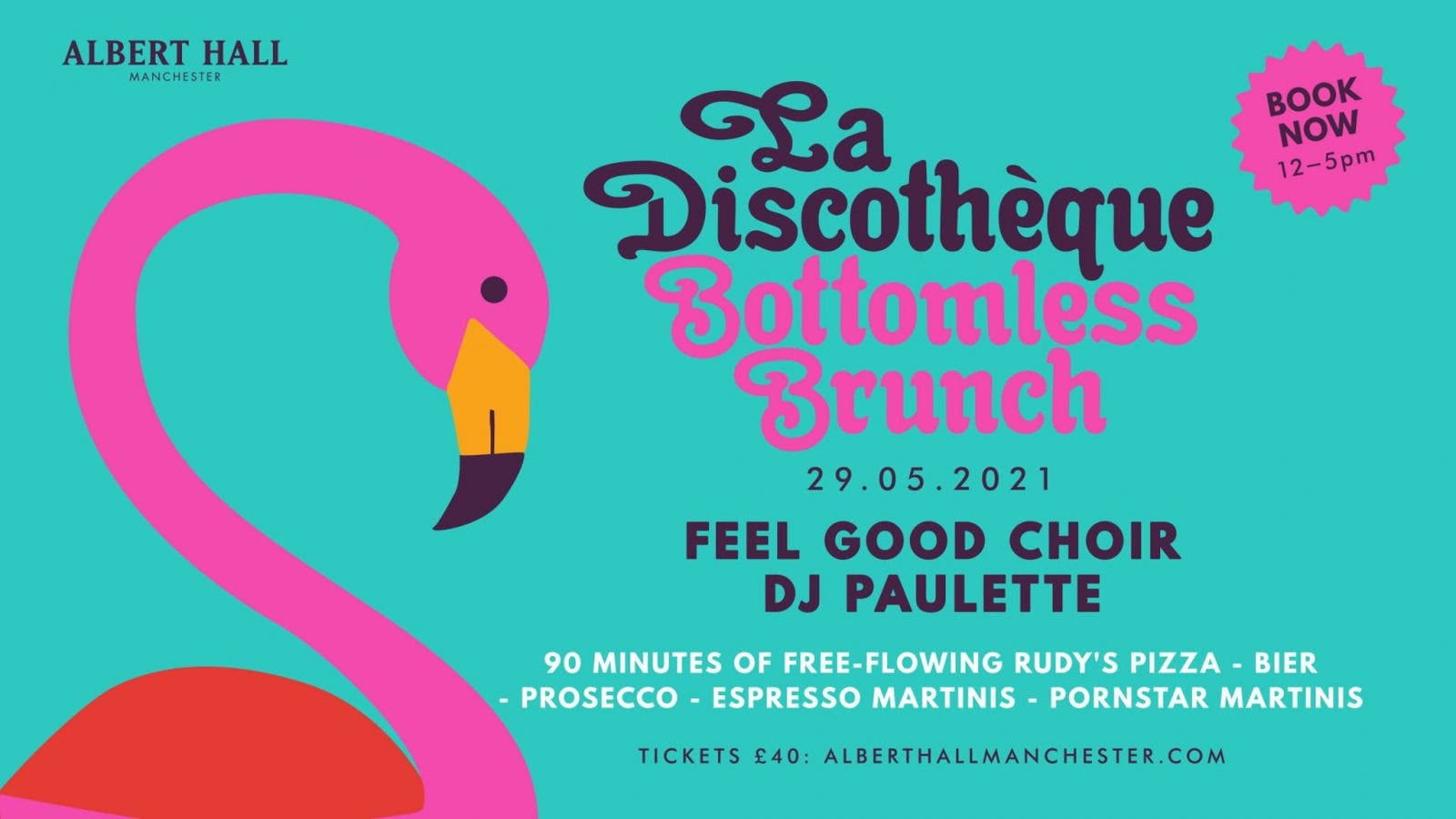 A glitter-draped disco brunch with an endless amount of Rudy's pizza and booze is coming to Albert Hall in May.
La Discotheque – the show-stopping party promotion famed for serving up funky dance beats, psychedelic decorations and limb-twisting stage performers – is putting its own excited spin on the classic midday meal event; cranking up disco tunes and partnering with one of Manchester's most beloved food & drink vendors for the occasion.
Albert Hall's neighbours and nationally-renowned Neapolitan pizzeria Rudy's will provide slices exclusively for the occasion – giving guests the chance to chow down on some great grub in a groovy atmosphere.
DJ Paulette and Feel Good Choir will be on hand to supply the music all afternoon long.
'Queens & Flamingos' will also be in attendance.
A ticket entitles you to 90 minutes' worth of bottomless pizza and booze – with Espresso Martinis, Pornstar Martinis, Bier and Prosecco all on the menu.
The La Discotheque Bottomless Brunch will run between midday and 5pm on May 29.
Tickets are priced at £40 per person and are available online.