The award-winning Bongo's Bingo has just announced its biggest shows coming this autumn.
The UK's original and defining bingo rave phenomenon has been leading the way since April 2015 with millions of people from aged between 18 and 94 coming together for a wild mix of traditional bingo infused with hands-in-the-air music, raucous dancing, crowd Karaoke and an array of crazy prizes. 
On Friday 29 and Saturday 30 October, Bongo's Bingo is going to the next level with a majestic special guest performing live: Natasha Bedingfield headlines a double weekend whammy of Halloween wonder where Bongo's Bingo will turn it up to the max with two "spooky spectral-taculars."
The multi-platinum selling artist will be present at what has been promised as two nights of pure Halloween madness at Manchester Central.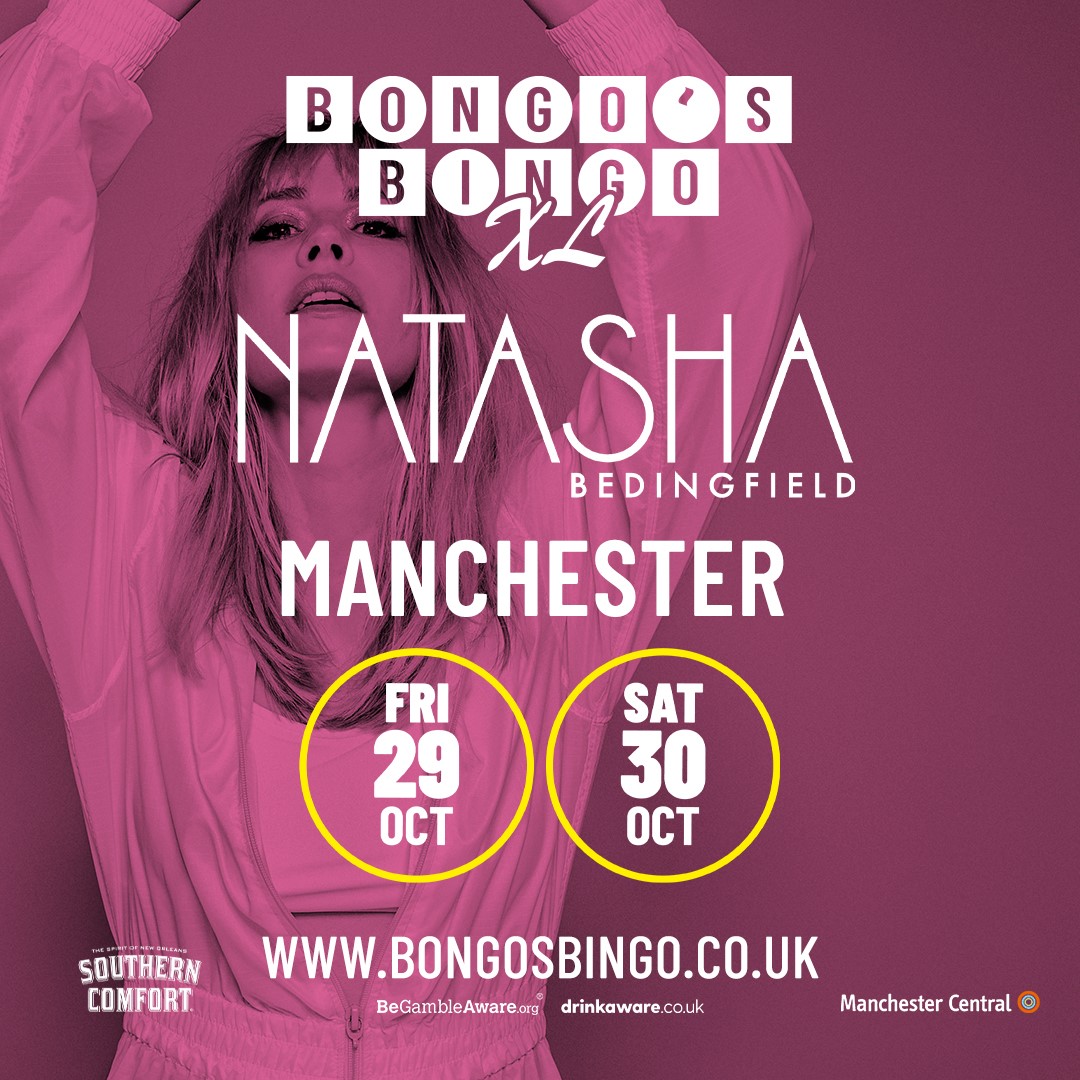 Speaking about the events, founder of Bongo's Bingo Jonny Bongos said: "Wow. Just wow! We wanted to make our return to Manchester Central a big one and this has really blown my mind.
"Natasha is a huge star and to have her closing each show is insane! Our last events there were class and we have got lots of special Halloween-themed plans to make it a magical experience for everyone. Let's do this!"
Bongo's Bingo combines the much-loved quaint pastime of bingo with a mesmeric live show, crazy antics and weird and wonderful prizes which have helped create one of the most talked about nights out in the country.
Brace for a night full of madness, mischief and shared euphoria, with hits from across the ages all night long – imagine N Trance's Set You Free filtered via S Club and Gerry Cinnamon, to renditions of Total Eclipse of the Heart.
Tickets are on sale now from the Bongo's Bingo website here.