What's On
Ski in style as Manchester's Chill Factore reopens to the public
Now Chill Factore has reopened, here's what you need to know about the types of experiences and events happening; and how to prepare for your visit.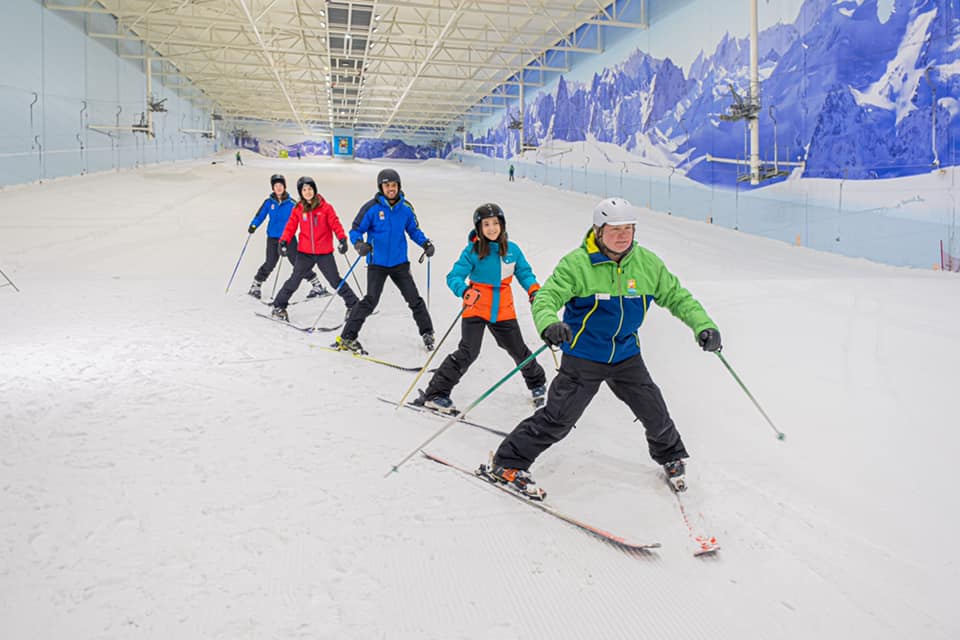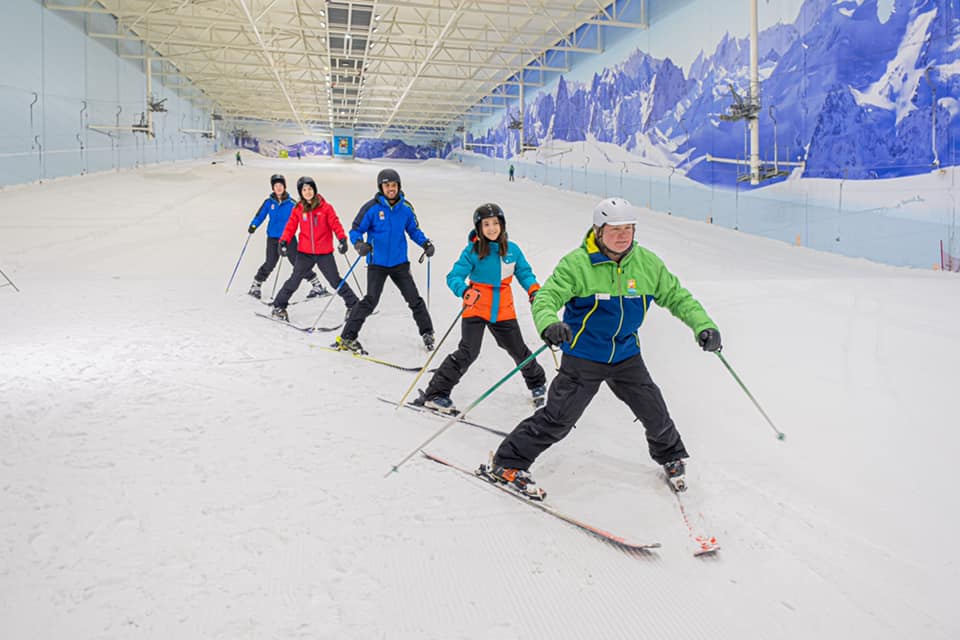 The UK's longest indoor ski slope has finally reopened at Manchester's Trafford Quays Leisure Village – alongside a selection of its shops and dining experiences.
Whether you're an avid skier or simply looking for an exciting day of adventure with the kids, you'll be pleased to hear that the Chill Factore is back in operation.
From learning how to snowboard to playing in the snow, the ice-themed venue guarantees a fun-filled day out for almost anyone – with activities available on and off the slopes.
Now Chill Factore has reopened, here's what you need to know about the types of experiences and events happening; and how to prepare for your visit to Trafford Park.
Shopping
Snow + Rock
If you're looking to style up your snow sport wardrobe, then this is a must-visit shop at the Chill Factore.
Although jackets and trousers are readily available to rent, this stylish alternative will leave you gracing the slopes looking like a pro. Snow + Rock commit to stocking the latest designs from the world's biggest brands, so you know you're in trusted hands.
Dare 2b
If you're not just limited to looking for ski wear, then Dare 2b is the place to be.
They also stock cycling clothing, outdoor wear and activewear to have you prepped for any possible activity; offering some funky patterns and very on-trend styles.
Subvert Boardstore
If snowboarding is becoming more of a serious passion than just a hobby, then it might be time to invest in your own board.
Conveniently positioned in the centre of the Chill Factore, this store offers a massive selection of snowboards, binding and boots, meaning you'll definitely find something that takes your fancy.
Food and Drink
The Lift Up Cafe and Bar
This adorable café is a must visit if you want to get your hands on some fresh food and coffee to keep you fuelled during your visit.
From their mouth-watering all-day breakfasts to scrumptious homemade cakes and desserts, Lift Up is definitely the vegan-friendly treat you need after a day on the slopes.
Paul's Ice Cream
If you're not too cold after spending time in the snow, you can grab a well-earned ice cream over at Paul's.
With a selection of 40 flavours, as well as milkshakes, waffles and other hot desserts, there's plenty of opportunity to reward yourself after hours on the slopes.
If you want to keep it classic, the Chill Factore also has a Costa Coffee, Nando's and Wetherspoons for you to kick back with a hot drink or beer.
What's On
If you're after a proper challenge, why not get involved in a race?
The Turris Alpine takes place on 20 September and the NSSA Race is on the 21 September – giving you a few weeks to train up before putting your skiing skills to the test against others.
If you're still looking to improve your technique, then Chill Factore are hosting a Race Skills event every Tuesday from 5:30pm – 9:30pm. The coaches will give you guided instruction and assistance to improve your coordination, edge, pressure and rotation, making you a skilled skier in no time.
Perhaps your preparing for a ski holiday sometime in the future? Well the Chill Factore's Terrain Challenges event helps you get a feel for the bumps and hills that you'll experience on a real slope. They include a variety of table tops, pipes, kickers and moguls to promise a challenging yet realistic experience.
The Chill Factore is now open on weekdays from 12pm-8pm and weekends from 10am-6pm, and you can book tickets via their website.