What's On
Southport Pleasureland announces Day of the Dead and new 'Christmas Winter Wonderland' celebrations
The seaside theme park resort has announced exciting plans to run two of its "biggest and best yet" celebrations this year.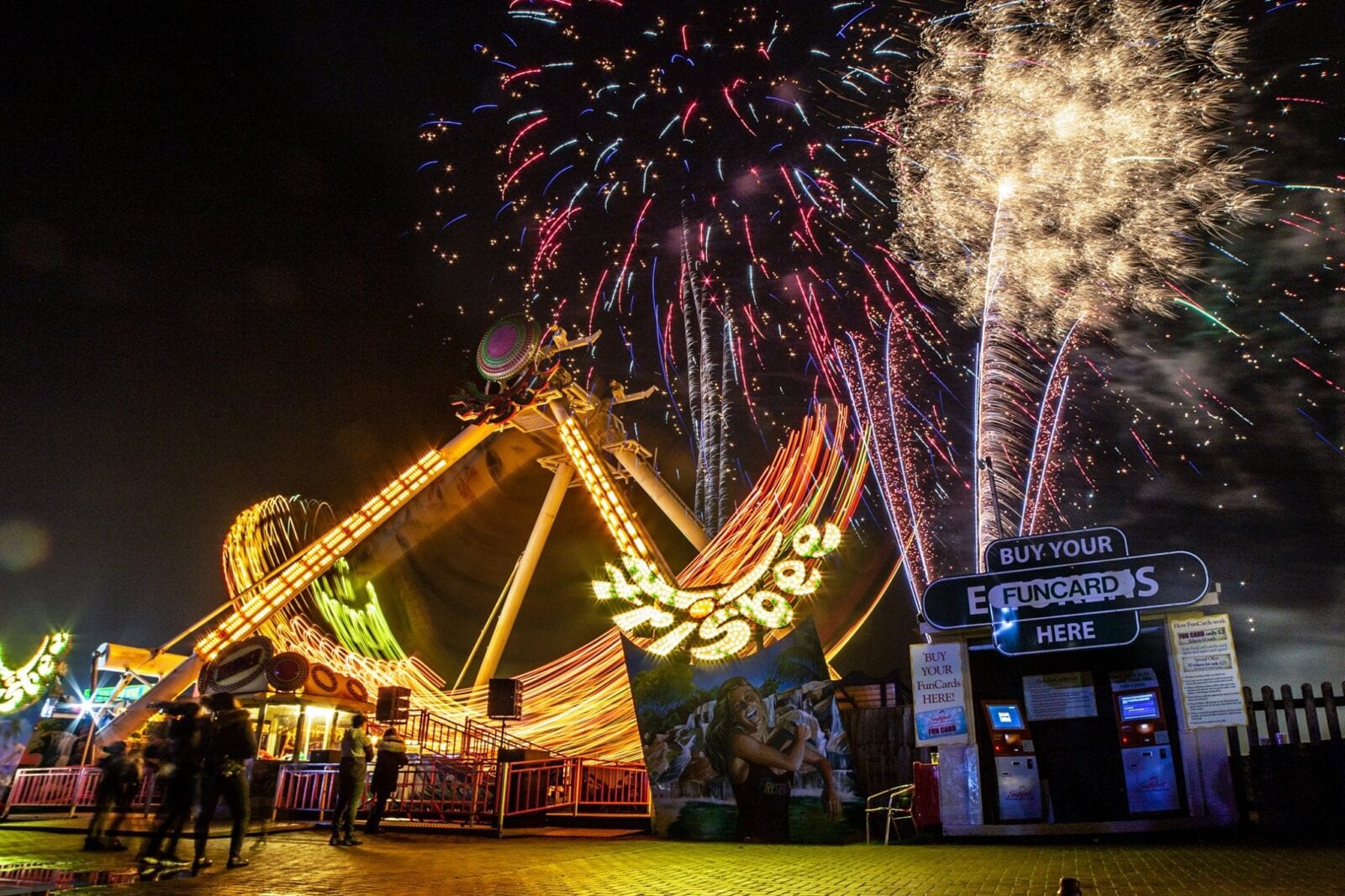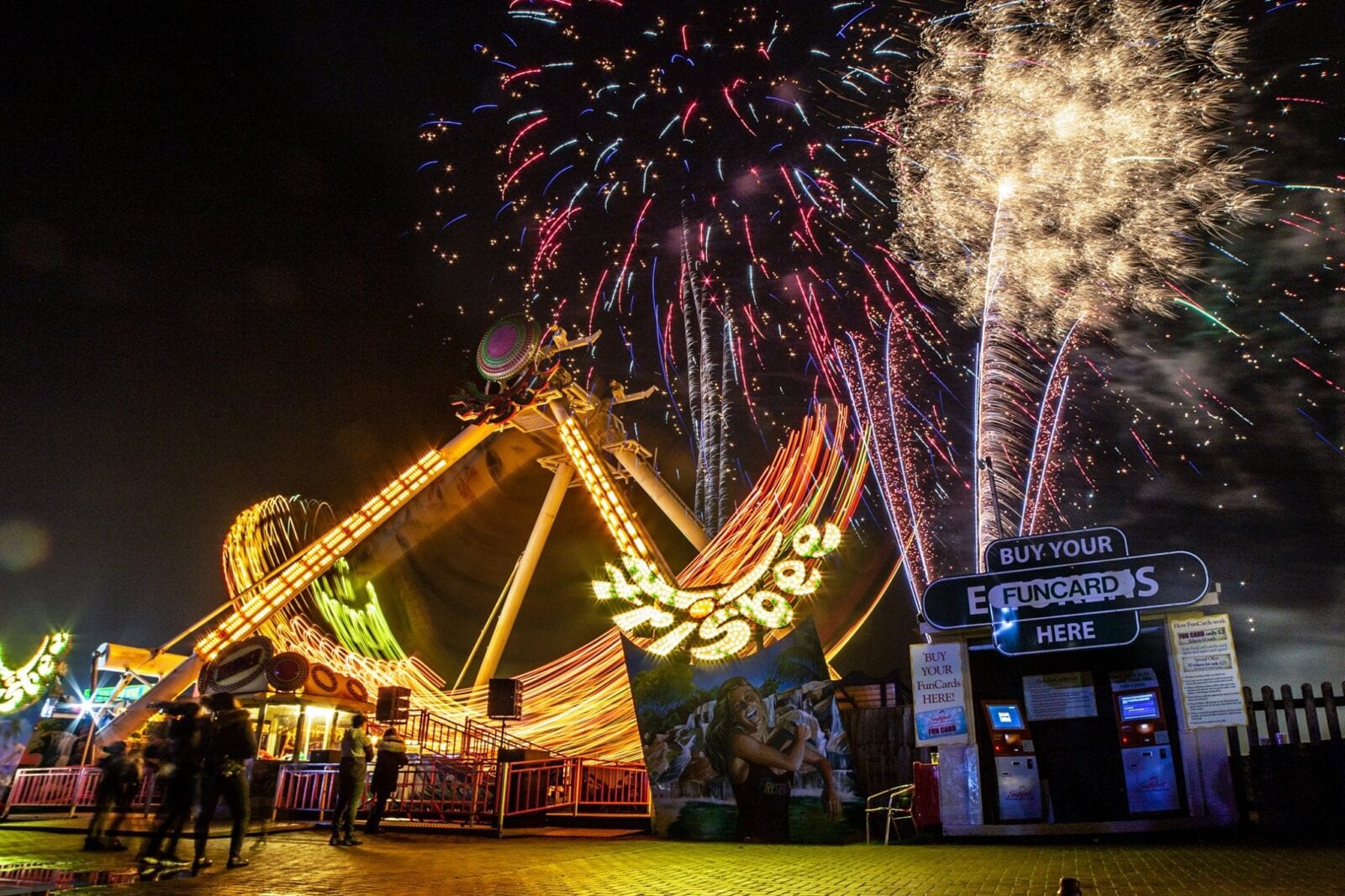 Southport Pleasureland has announced exciting plans to run its biggest and best Day of the Dead Spectacular yet this November, and launch its Winter Wonderland North in December too.
The South American-inspired Day of the Dead event is an increasingly popular high-octane after-dark annual "celebration of life" at the seaside resort – returning for its third year – and it will feature colourful samba drummers, fire spinners, fire-eaters, stilt-walkers, music with a live DJ, the park's rides fully illuminated and running, and will close out with a dramatic fireworks finale.
The park will be transformed into a "theatre of light and music" against a fabulous fiesta atmosphere.
Music on the night will be provided by Liverpool's-own The Katumba Drum Band – who have performed at some of the world's biggest events including Africa Oyé, Brazilica, Amsterdam Carnival and Recife Carnival, Brazil – and will bring a fierce fusion of UK big beat, Caribbean calypso, and the carnivals of North East Brazil to create an explosion of rhythmic revelry that you can't help but dance to.
The family-friendly 'Day of the Dead' celebration – which will see the park "festooned with bright and beautiful sugar skulls" – is set to take place on Saturday 14th November.
It will include outdoor food concessions and entertainments – with proven COVID-19 safety measures in place – and to ensure effective social distancing measures are upheld, this year's event will feature acts on a purpose-built stage with a one-way system for visitors to enter and leave the show area.
Gates to the park will open at 5pm.
Tickets for non-riders are £9.99 – include all the entertainments and fireworks – and then the 'rider' ticket price of £24.50, which includes unlimited rides.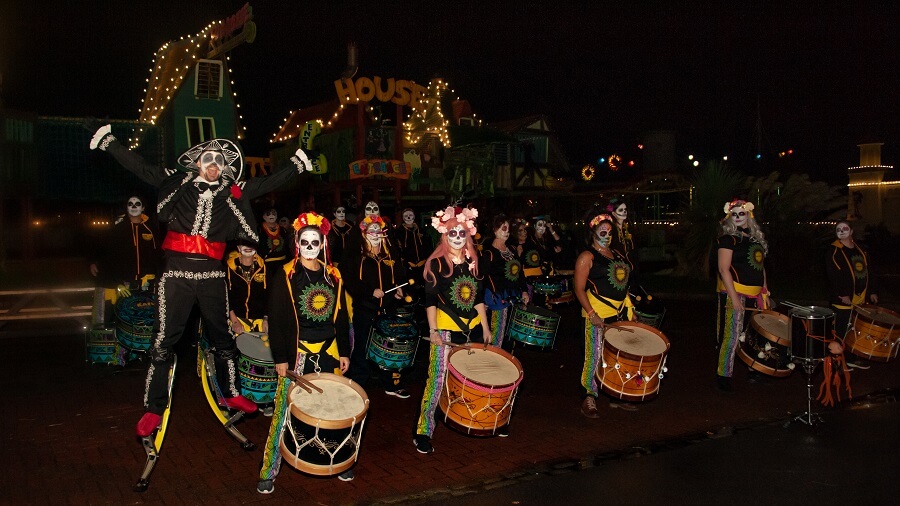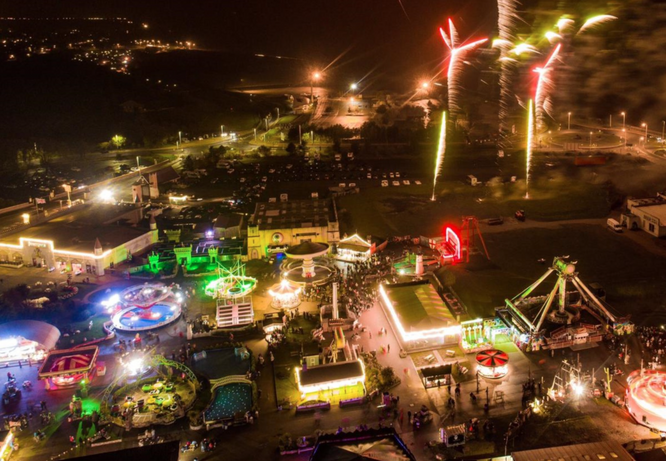 But, that's not all Pleasureland has in store for 2020.
Norman Wallis – CEO at Southport Pleasureland – said: "Day of the Dead has become a real hit, but we didn't want to leave it at that, so we are staging Winter Wonderland North."
He continued: "We have been considering and planning a Winter Wonderland North event for some time. We have been open with full coronavirus safety measures in place for many months [and] we know what we're doing, what works, and how to make sure people understand the part they have to play in keeping everyone safe.
"Those who've visited the park will know that we take great care over the grounds and landscaping [and] we've planted many Christmas trees which, along with our exiting established trees, will be decorated with beautiful Christmas lights."
Winter Wonderland North is due to start on Saturday 28th & Sunday 29th November.
"All of the rides and buildings will be shimmering as the park pulls on its 'Winter Wow' from the first weekend… and [will] then be open every weekend in December until it opens daily (with the exception of Christmas Eve and Christmas Day) until 3rd January 2021." said Norman.
He continued: "Father Christmas – and the park is hoping to coax his reindeer to join him – will be in his COVID-safe grotto residence, a new indoor ride around Santa's workshop is under construction, and a German-style Christmas Market offers Christmas treats and festive food and drink
"So there will be plenty to see and do."
___
All tickets to the celebrations must be booked online in advance of your visit.
You can book yours, find more information about the events, and familiarise yourself with all social distancing / COVID-safe precautions via the Southport Pleasureland website here.