Eats
Tariff & Dale is cheering up Manchester with 'Fed Up February'
[siteorigin_widget class="SiteOrigin_Widget_PanelImage_Widget"][/siteorigin_widget]
[siteorigin_widget class="SiteOrigin_Widget_PanelText_Widget"][/siteorigin_widget]
[siteorigin_widget class="SiteOrigin_Widget_PanelImage_Widget"][/siteorigin_widget]
[siteorigin_widget class="SiteOrigin_Widget_PanelText_Widget"][/siteorigin_widget]
Eats
This Indian takeaway in Prestwich has just been named the best in the UK

Georgina Pellant
An Indian takeaway in Prestwich has just beaten rivals up and down the country to be crowned the best in the whole of the UK.
Bombay Cuisine in Prestwich, Manchester won the accolade of National Takeaway of The Year 2022 at the annual Asian Restaurant and Takeaway awards, taking home the accolade at a celebrity red-carpet event.
Serving up a mixture of traditional dishes like jalfrezi and karahi alongside a wide selection of masala, pasanda, biryani and balti dishes, you'll also find a long list of house and chef specialities on the menu at Bombay Cuisine.
From Indian cheese kofta to the popular Gujurati dish achari, plus shahi suria, chana walla and murgh musallam, the specials menu is packed with mouthwatering dishes.
Elsewhere you'll find a special sizzling tandoori section with all dishes barbecued in a special clay oven, as well as a list of 'Nice n Spicy' specials for those who aren't shy of a bit of heat.
Bombay Cuisine was not the only Greater Manchester restaurant to win big, either, with The Milnrow Balti in Rochdale also taking home the Regional Restaurant of the Year award for the North West of England – proving that we really are spoilt for choice in this part of the world.
Each year, the awards reveal the best of UK Asian cuisine selected from 2,400 nominations from South Asian restaurants, takeaways, chefs, and personalities across the country.
They celebrate the UK's Curry industry, which contributes £5 billion to the economy annually and, as of 2015, has accounted for a fifth of the restaurants in the UK dating back to the 1800's.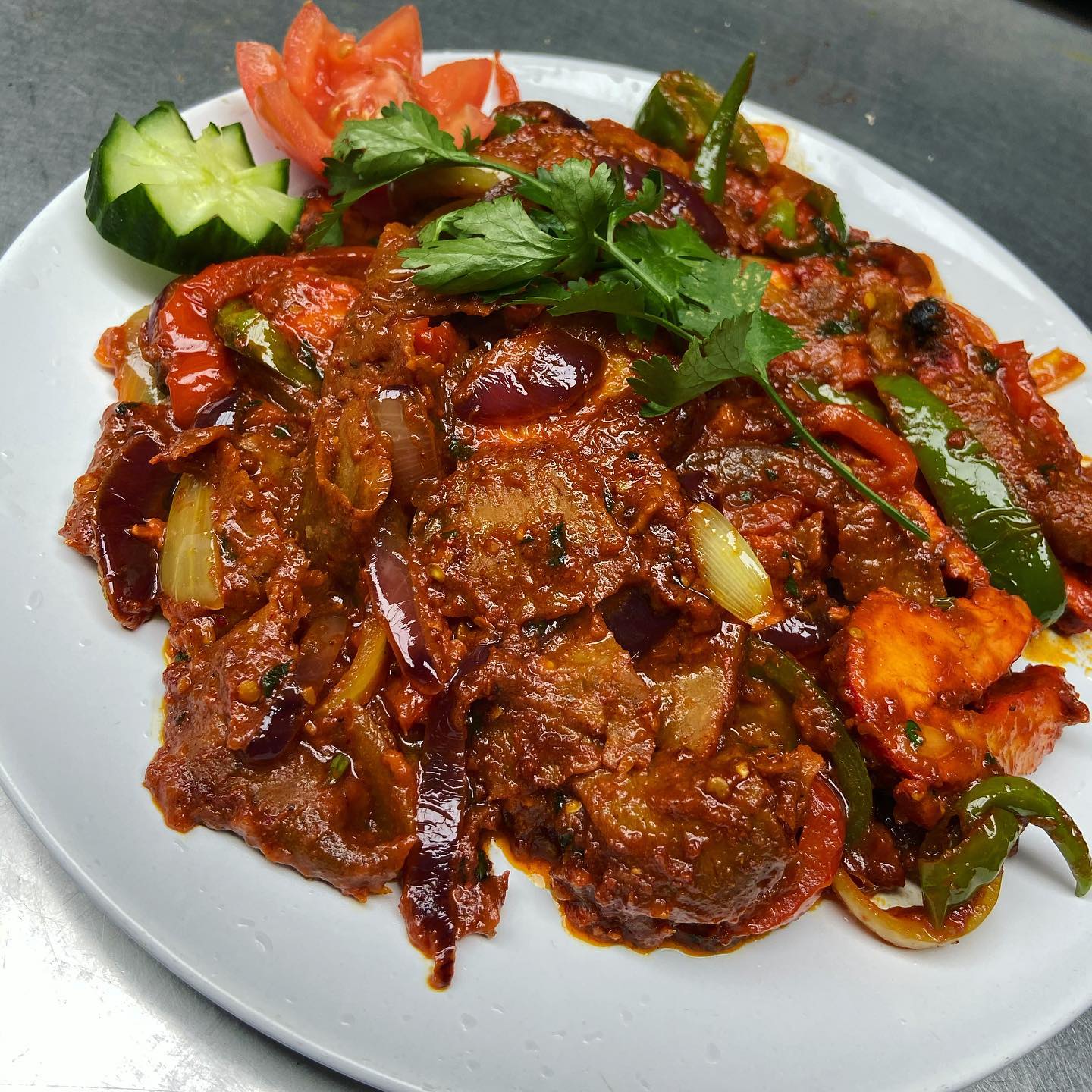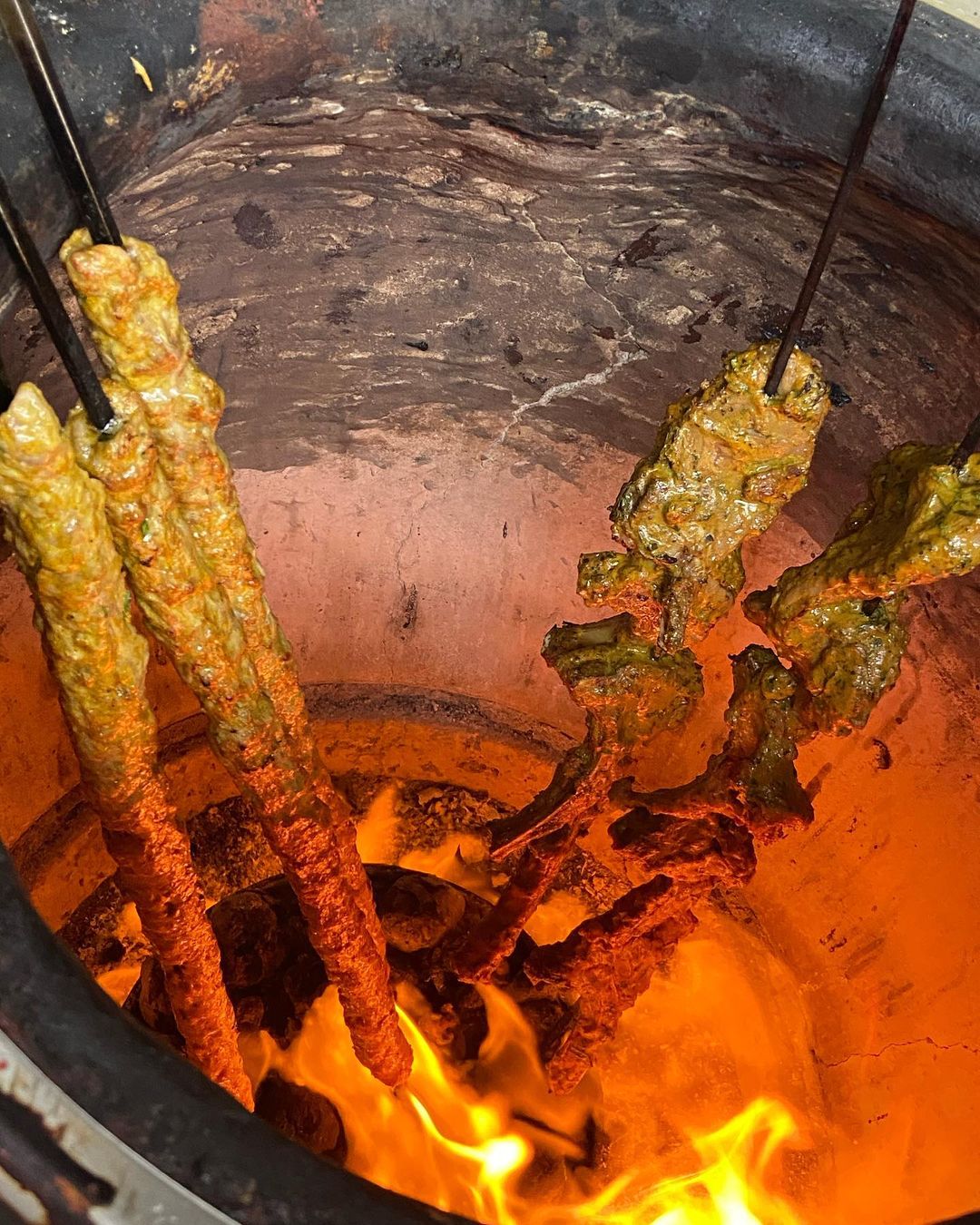 The Lifetime Achievement Award was conferred to Mr Muquim Ahmed, a renowned
British entrepreneur who was a successful restaurateur and has spent over 40 years in
building a rapidly growing business empire. He is also known as the King of London's Brick Lane.

The winners were selected by an esteemed panel of expert ambassadors and judges, and restaurants were awarded based on three key factors: quality of food, quality of service, and value for money.
This was followed by the ARTA score, which includes food hygiene rating and reviews from websites like TripAdvisor and Google.

Restaurants that made it through the gruelling first phase were judged and invited to participate in a cook-off competition where they were scored once again on various factors including: flavour, appearance, texture, hygiene and aroma.
Speaking about the Asian Restaurant & Takeaway Awards 2022, Salik Mohammed Munim, Founder of the ARTA Awards, said: "The ARTA Awards 2022 are a celebration and recognition of Britain's vibrant Asian restaurants, takeaways, and chefs.
"Since the inception of ARTA, we have clearly seen the phenomenal quality of entrants, and the bar set
by each, and every nominee has been increasing each year.
"I am truly blown away by the standards set by the competition and having been privy to exceptional quality and service extended by the nominees, I can confidently assert that Asian culinary industry in Britain is in safe hands.
"Every nominee and winner should be proud of their work."
The awards also offered solidarity and morale for the industry which is currently facing headwinds including with the high cost of energy, inflation, and the ongoing impact of the pandemic.
Salik Mohammed added: "ARTA 2022 is extremely special for us, as it has returned after a two-year hiatus due to the pandemic. The gathering was emotional and symbolic, as it brought together members of the Asian cuisine industry during an exceptionally difficult and testing time.
"The cost of energy crisis is a real threat to the sector, and many are faced with the prospect of closing doors after having served their local communities and patrons for decades.
"This has been a back-to-back assault on the sector, which was recently reeling and recovering from the pandemic, and staffing shortages post-Brexit.
"It was a poignant moment for us all, to be together and extend moral support and well-wishes. I truly wish us all the very best."
Feature image – Bombay Cuisine

Eats
A Polish vodka and dumpling festival is coming to Manchester

Georgina Pellant
Independent Polish restaurant Platzki is bringing back its famous vodka and pierogi festival to Manchester this week, and we couldn't be more excited for some hearty dumpling fare.
Notorious for its top-tier filled pierogi, which are made by wrapping unleavened dough around a savoury or sweet filling and cooking in boiling water, Platzki is already something of a go-to for fine Polish food in Manchester.
But now, traditional European dumpling fans have another reason to get themselves down as the restaurant will be focusing almost entirely on pierogi for two days this week.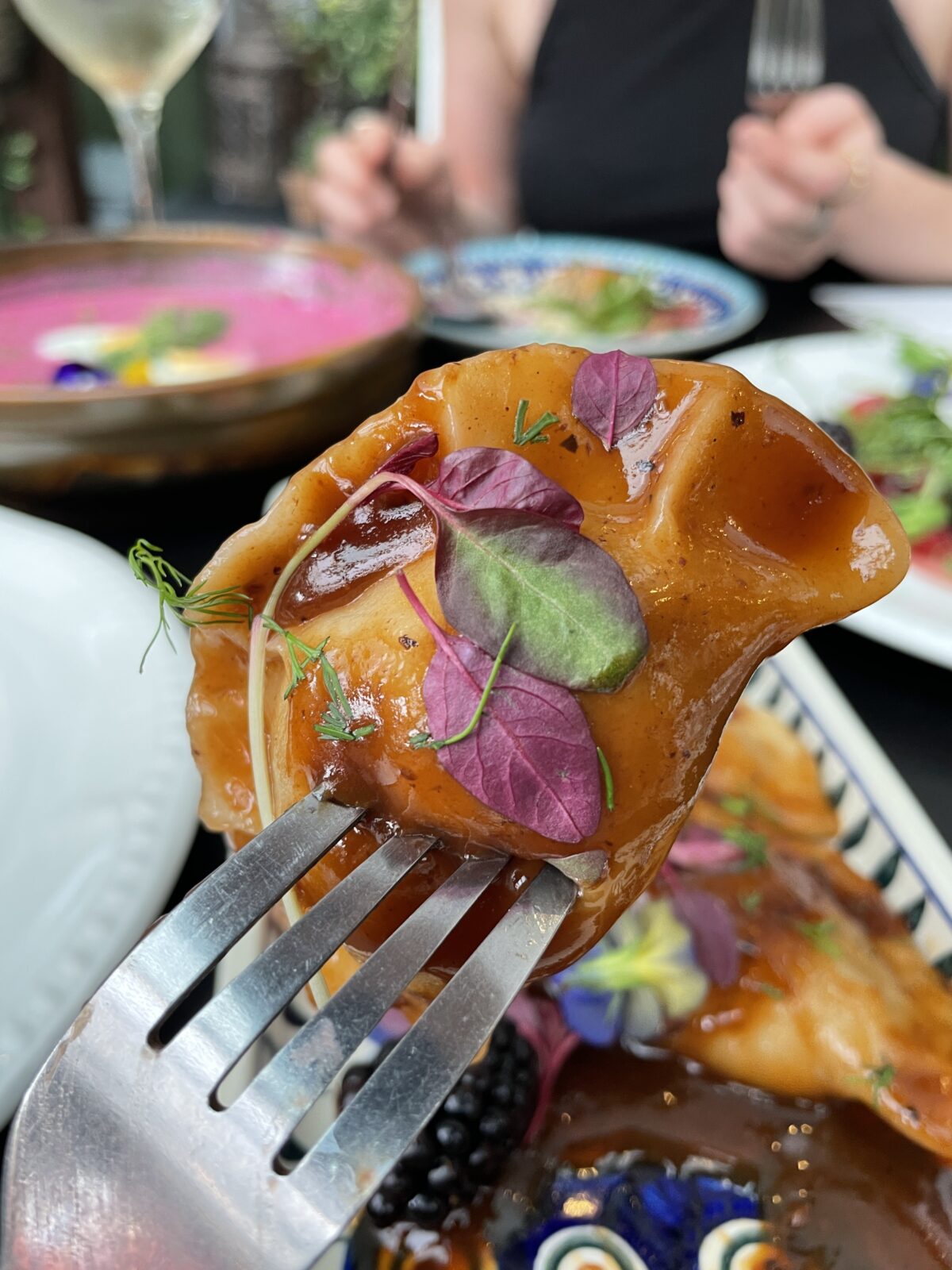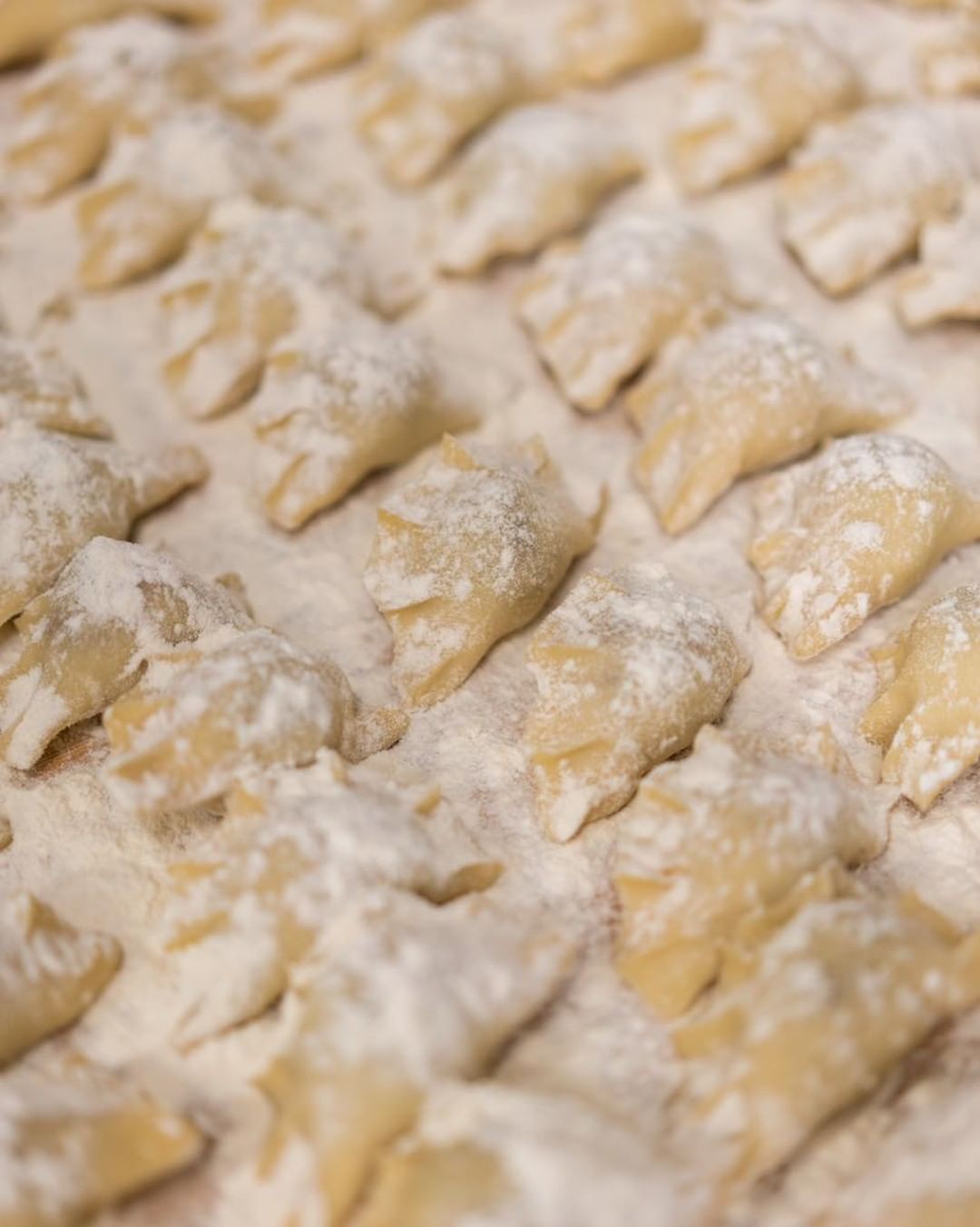 Taking place across Wednesday 5 and Thursday 6 October from 3pm until sell-out (or at 9pm, whichever comes first), diners will have the chance to try Platzki's perfect homemade pierogi in a range of mouth-watering flavours.
There will be plenty of different fillings to try, including some brand new vegetarian pierogi for non-meat eaters.
That's not all, either. There'll also be a midweek vodka tipple on standby as Platzki shows off its huge range of favourite Polish vodkas.
Think salted caramel vodka, strawberry vodka, golden black cherry vodka, hazelnut vodka and delicious cherry-chocolate vodka, all of which are (as we know too well from experience) dangerously drinkable.
Each day, the team will be making hundreds of pierogi for local dumpling lovers to sample.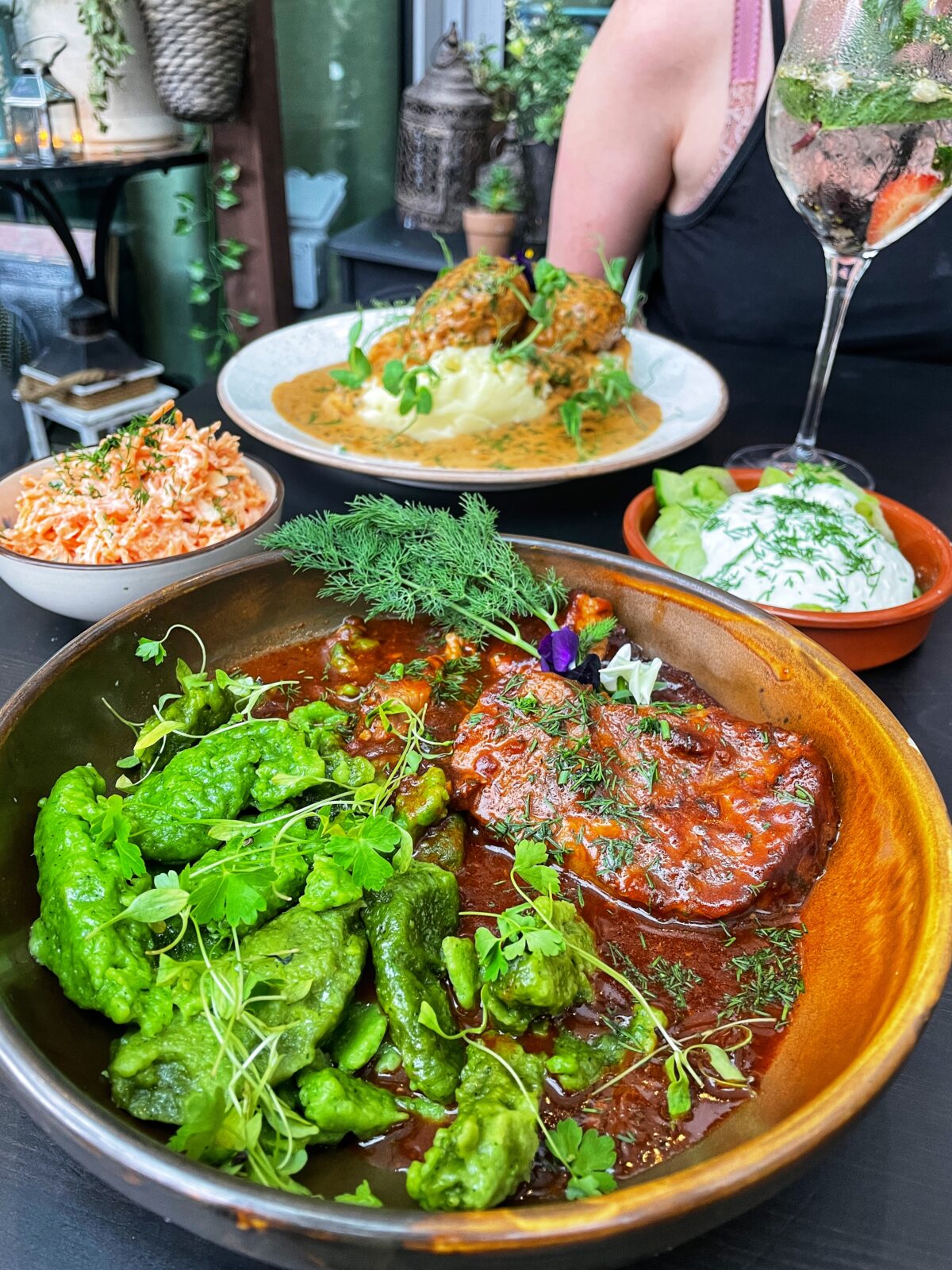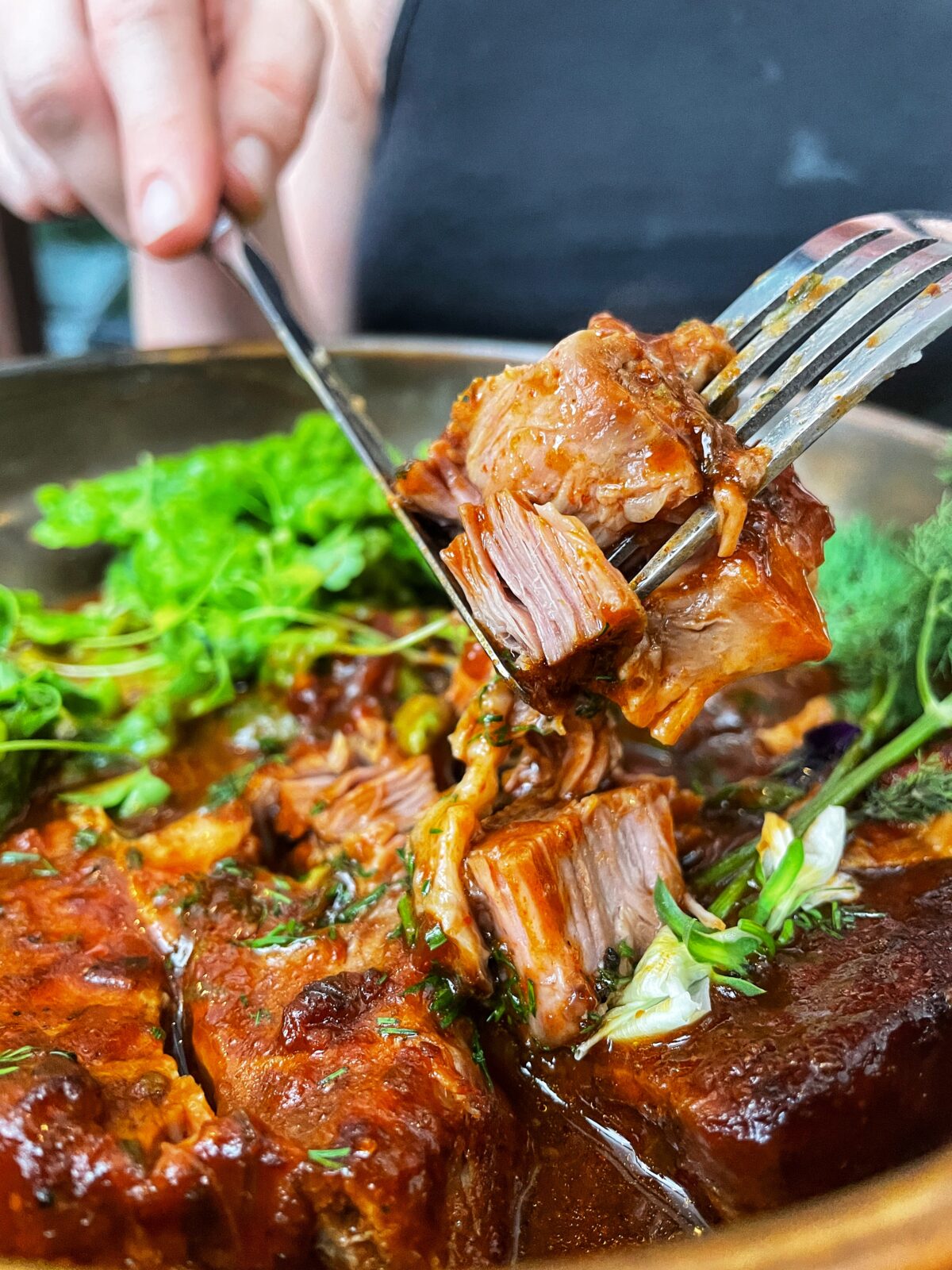 Elsewhere, they will also be serving up some of their favourite dishes from the menu including a hearty sausage stew with freshly-baked bread, and melt-in-the-mouth karkówka roasted pork neck with spinach egg noodles.
Read more: Inside Platzki, the city-centre Polish restaurant with an ever-evolving menu
A fixture in the city since 2018, Platzki has built up a reputation for serving an interesting list of Polish vodka and wine alongside traditional dishes like dumplings, pork neck and meatballs.
It has a gorgeous plant-filled restaurant and a bright terrace that backs onto the Great Northern Warehouse, giving diners views over the Great Northern Square as they dig into some of the best Polish food in the city.
To find out more about this week's dumpling festival, follow Platzki on Instagram here.
Feature image – The Manc Eats