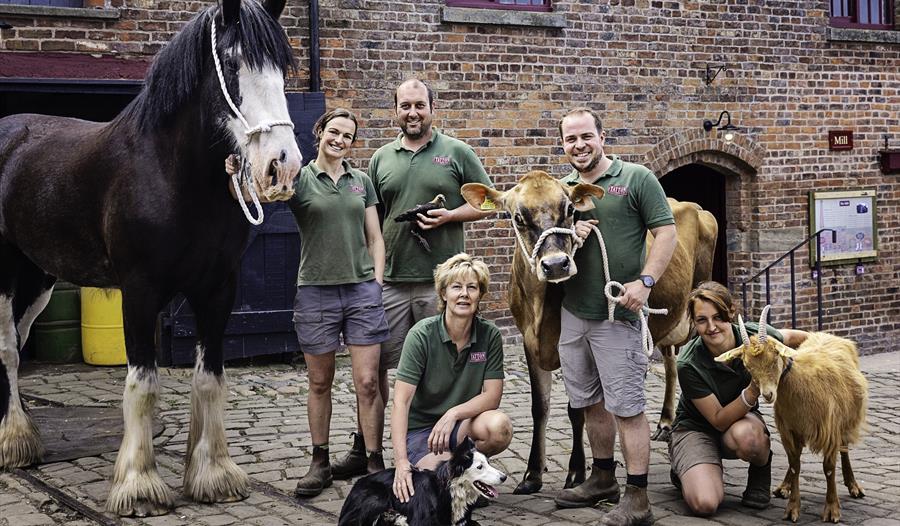 Tatton Park Farm is reopening its gates to families as the lockdown lifts and there is a special surprise for returning kids.
As the Easter holidays were spent in the peak of the coronavirus lockdown, the popular farm has a LOT of chocolate left over that was supposed to be part of their Easter weekend activities.
So, for as long as stocks last, visitors will be given bags of free chocolate at The Stables Restaurant and at the Gardens, Farm and Mansion.
"We'll be giving away free chocolate to children as a welcome-back treat," says farm manager Jayne Chapman.
She continues: "The chocolate was ready for Tatton Park's Easter weekend activities, which were cancelled due to lockdown, but at least it makes our re-opening for summer even-sweeter and more of a celebration.
"Bags of chocolates will be given to customers at The Stables Restaurant and visitors at Gardens, Farm and Mansion for as long as stocks last."
If you wish to visit the Farm, Mansion or Gardens, make sure you book online first at tattonpark.org.uk, where you can buy tickets and pre-book a timeslot.
This new way of managing visitor numbers throughout the day has worked well for the Gardens, so the same process is in place for re-opening the Farm and Mansion.