What's On
The 'Floating Earth' art installation seen by thousands is coming to Salford Quays next week
The captivating piece of artwork encourages us to "question our relationship with our planet".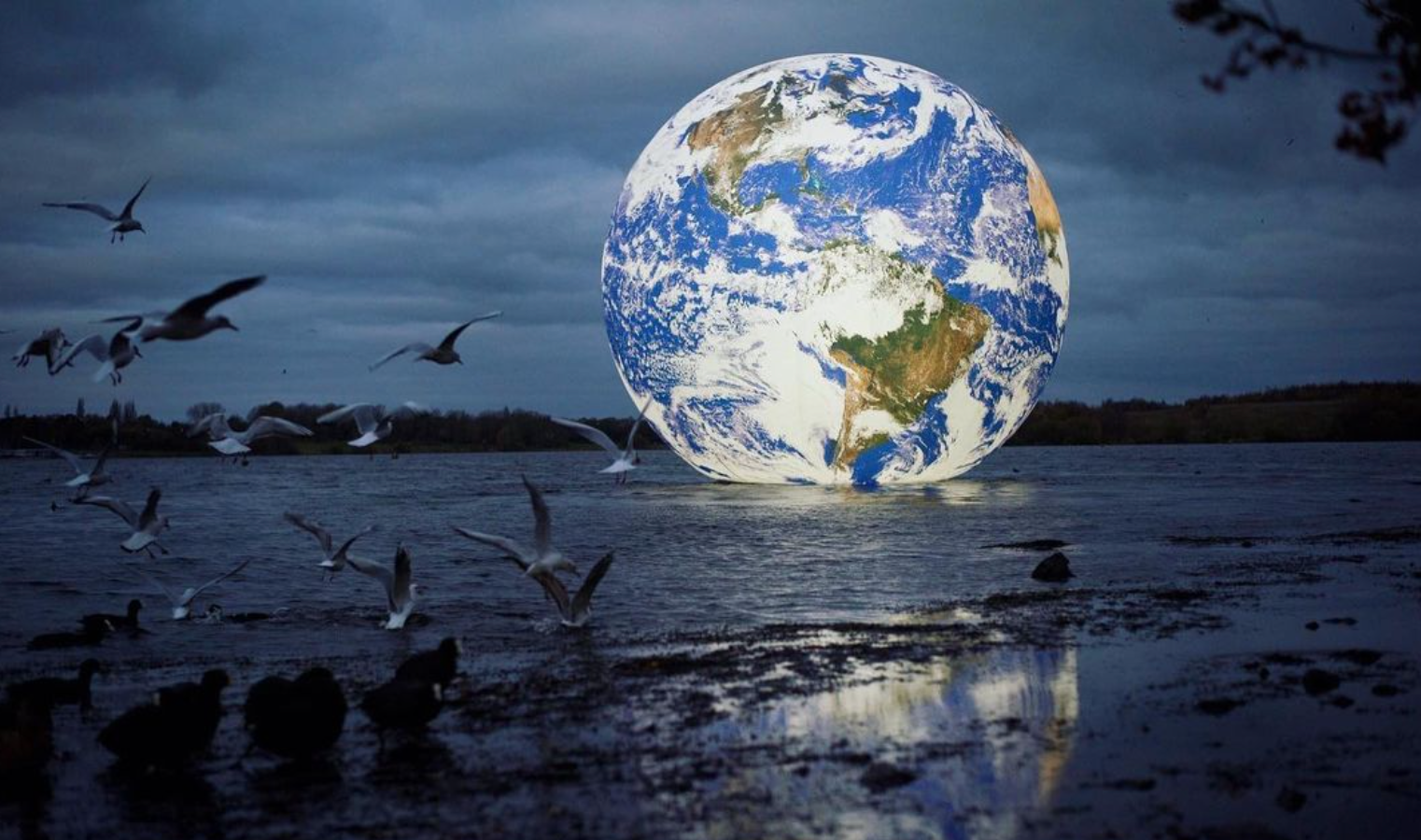 The 'Floating Earth' art installation that's been drawing visitors to a local nature reserve in their thousands this past week will be popping up at Salford Quays.
The captivating sculpture is the work of internationally-acclaimed artist Luke Jerram.
Measuring a whopping 10-metres in diameter and featuring high-tech NASA imagery, as well as a surround-sound musical track by BAFTA award-winning composer Dan Jones, the 'Floating Earth' artwork has been sat on the waters of popular Wigan nature reserve Pennington Flash since last Friday.
It was due to remain on the lake for 10 days, but Wigan Council confirmed yesterday that it has unfortunately been deflated three days early due to forecasted stormy weather.
The early deflation of the installation comes after the Met Office has issued a yellow weather warning for much of the North West, with the region set to be hit by high winds and wintery showers over the next few days, which has raised safety concerns.
A spokesperson for Wigan Council said: "For anyone booked on to see this beautiful piece of art from Thursday 25 November onward, we are afraid this will no longer be possible.
"To clarify, the work is now closed with immediate effect."
"We are very sorry not to be able to accommodate everyone booked on for the remaining four days," the statement concluded.
But for those who weren't able to catch a glimpse of the "beautiful" installation during its Wigan stay, there's now the chance to see it a Salford Quays, as 'Floating Earth' will be lighting up the water of the The Manchester Ship Canal from Friday 3 – Sunday 12 December as part of the 10-day annual Lightwaves festival programme.
Festival organisers say that Floating Earth's appearance Lightwaves 2021 encourages us to "question our relationship with our planet".
Jerram – who is known worldwide for his large-scale public artworks – says he has created this brand-new work to give visitors a "profound understanding of the interconnection of all life", and a "renewed sense of responsibility" for taking care of the environment.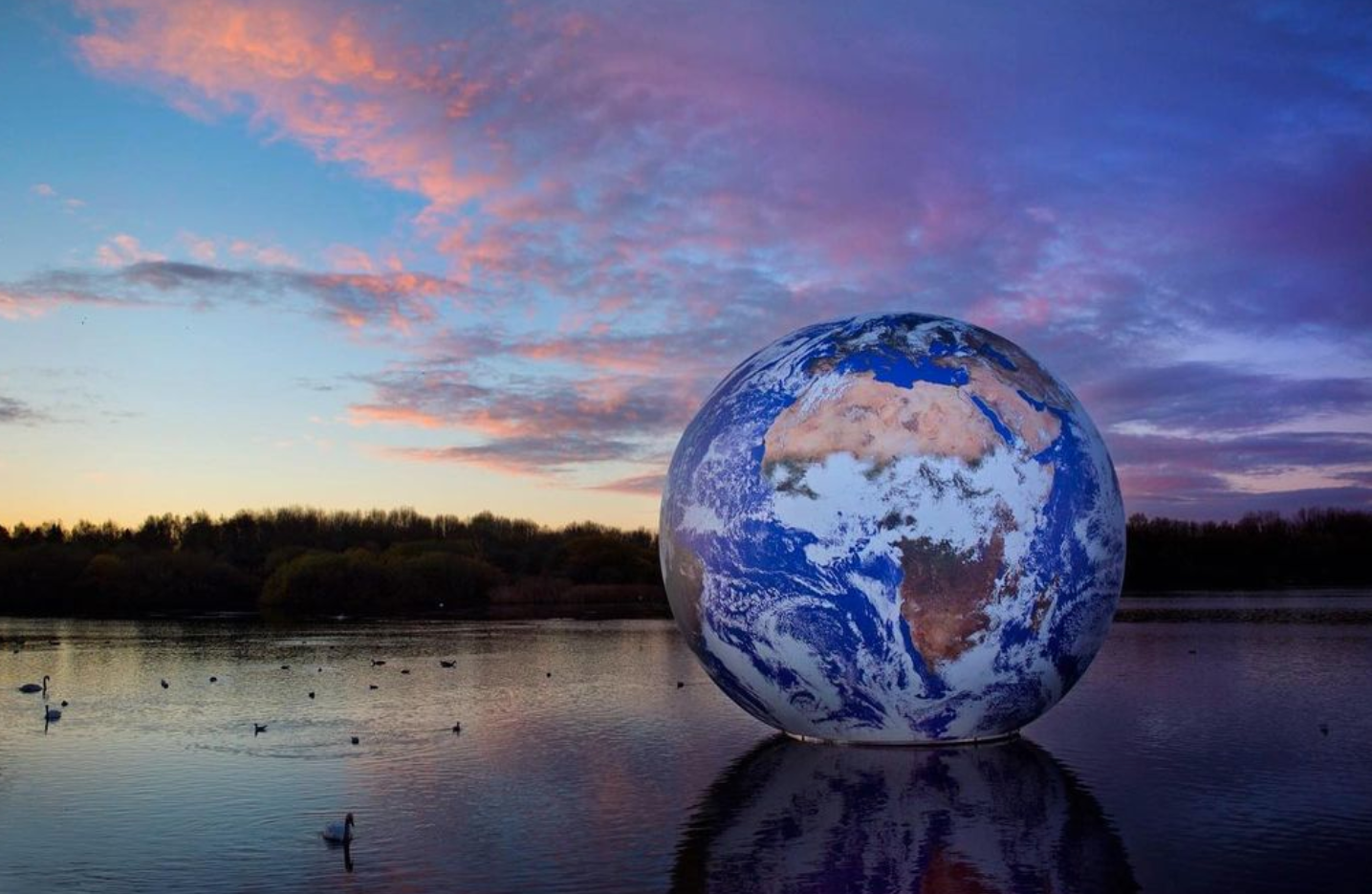 Lightwaves 2021 is featuring the event's "most ambitious line-up to date".
Alongside 'Floating Earth', 11 other light installations will also be making appearances, including Cygnus by Loomaland – a mesmerising water ballet featuring 12 perfectly synchronised, glowing robot swans – and Sirens by Davy and Kristin McGuire – an installation that uses holographic projections to transform public waterways into mythical underwater worlds inhabited by supernatural sea creatures and mysterious mermaids.
Featured Image – Instagram (@the.manc via @photographicleigh)