Manchester
The Manchester Flower Show will return to the city centre this week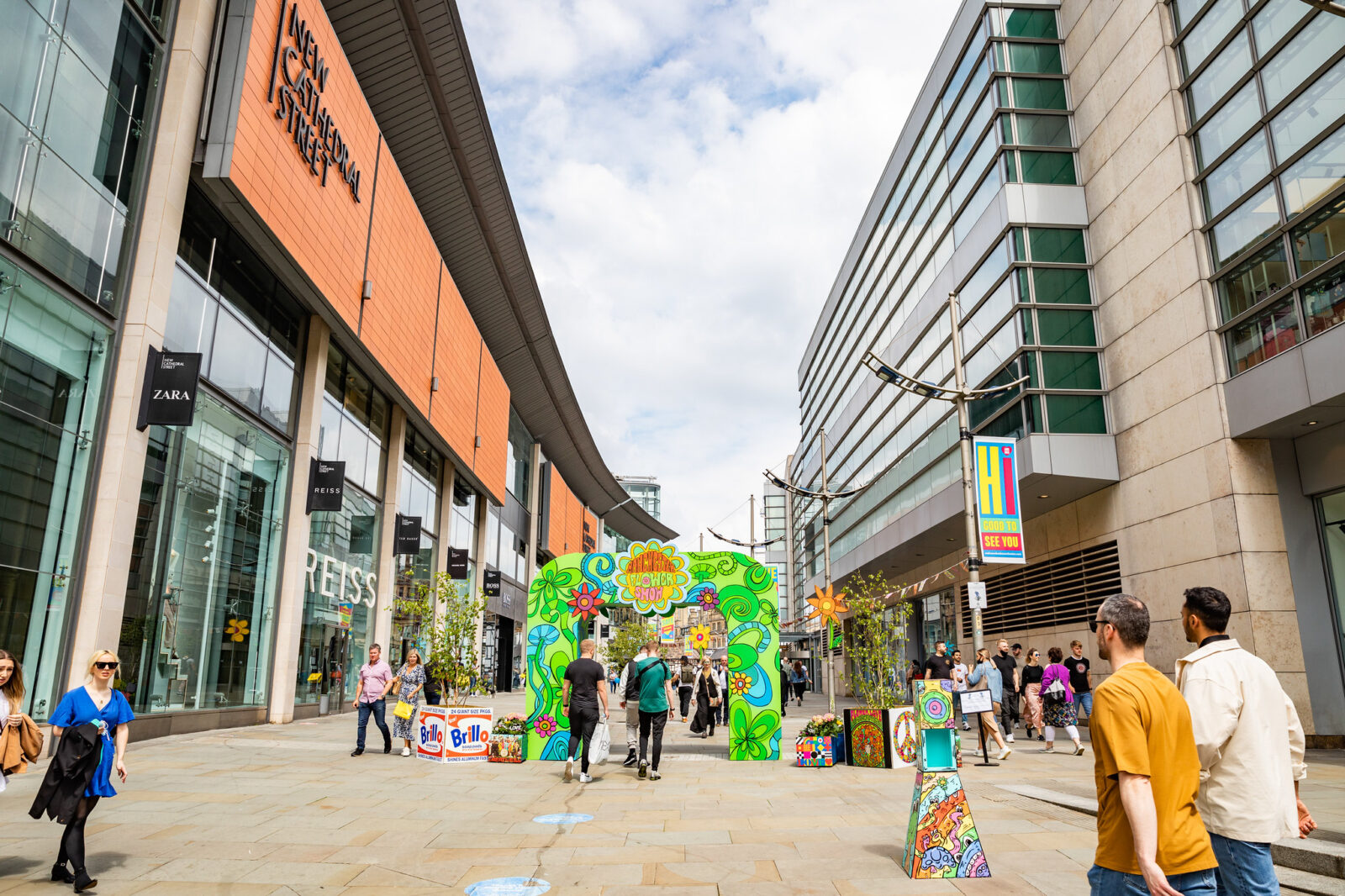 There's just days to go until Manchester will be filled with beautiful blooms as The Manchester Flower Show makes its return.
The huge event coincides with the Jubilee celebrations and the four-day bank holiday weekend.
This year, the popular flower displays will include a Jubilee Trail to celebrate the Queen's 70-year reign.
10 specially-created, Royal-inspired installations will appear around town thanks to The Manchester Flower Show, brought to the city by Manchester BID.
The full map of the Jubilee Trail is below, so you can walk your way through all the photo opportunities and beautiful displays.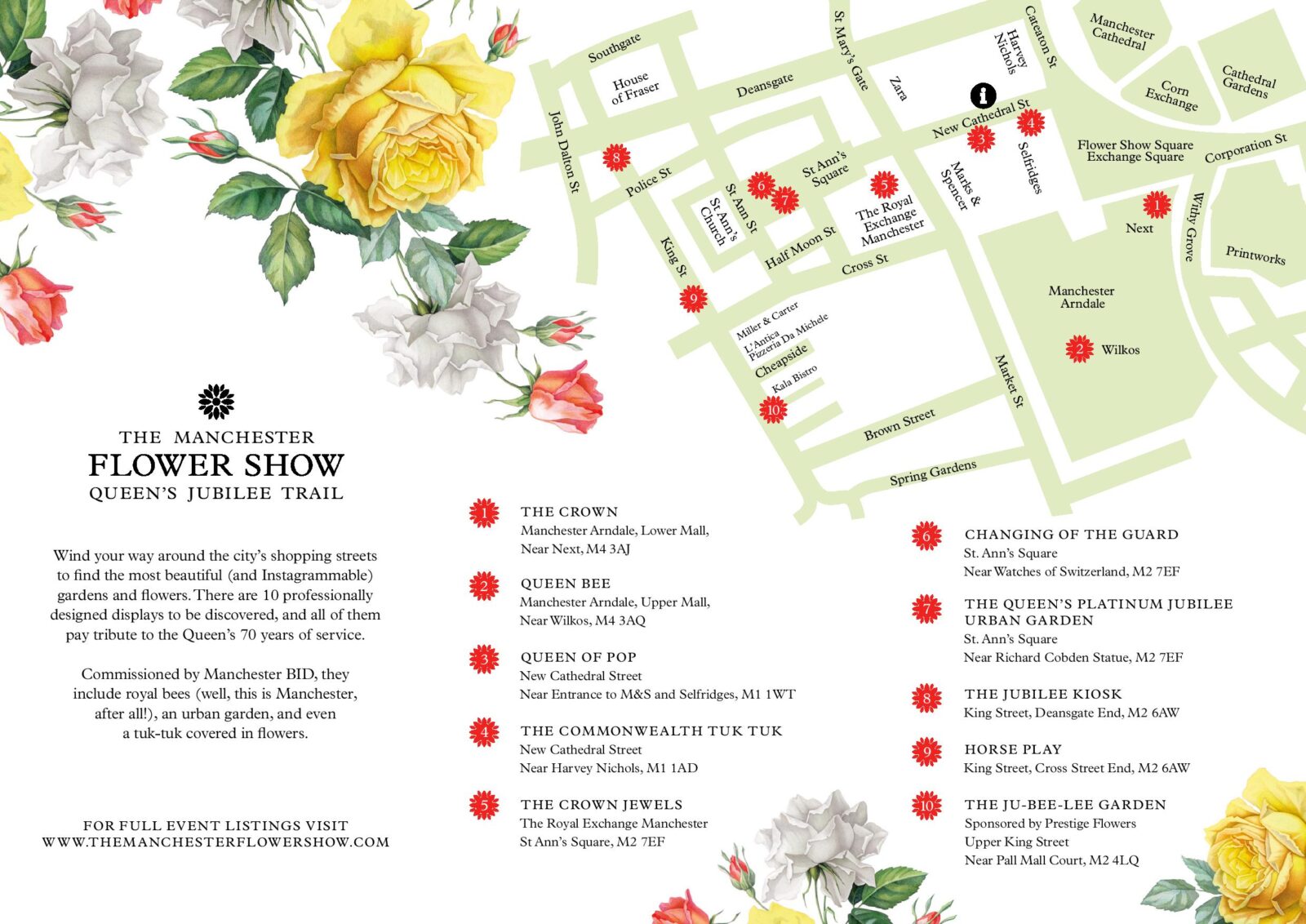 Beyond the official trail, shop windows, squares and statues will also be given botanical makeovers.
The Manchester Flower Show will take place between 2 and 5 June – you can find out more at themanchesterflowershow.com.
The 10 Jubilee Trail displays to look out for at The Manchester Flower Show
The Crown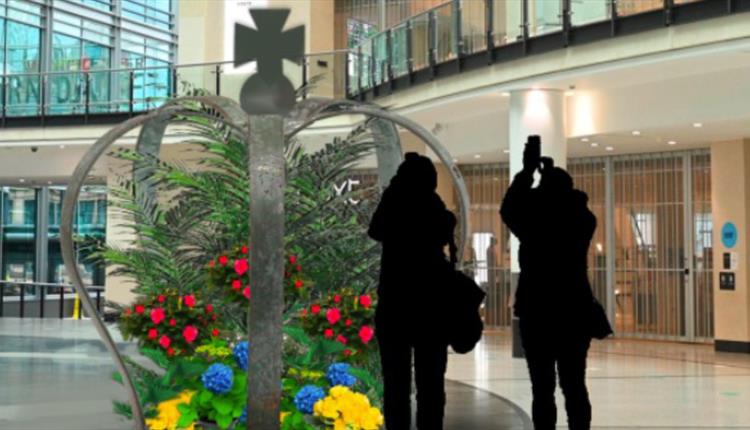 This huge planter will be filled with a mix of tropical palms and jewel-like English flowers.
You'll find the crown-shaped structure in the Arndale outside Next, designed by Decordia.
Changing of the Guard
This new display will transport you to London without leaving St Ann's Square.
FROG Flowers will install a display near Watches of Switzerland that will feature a Buckingham Palace guard's hut, Trafalgar Square lions, and a very British show of red, white and blue flowers.
Queen Bee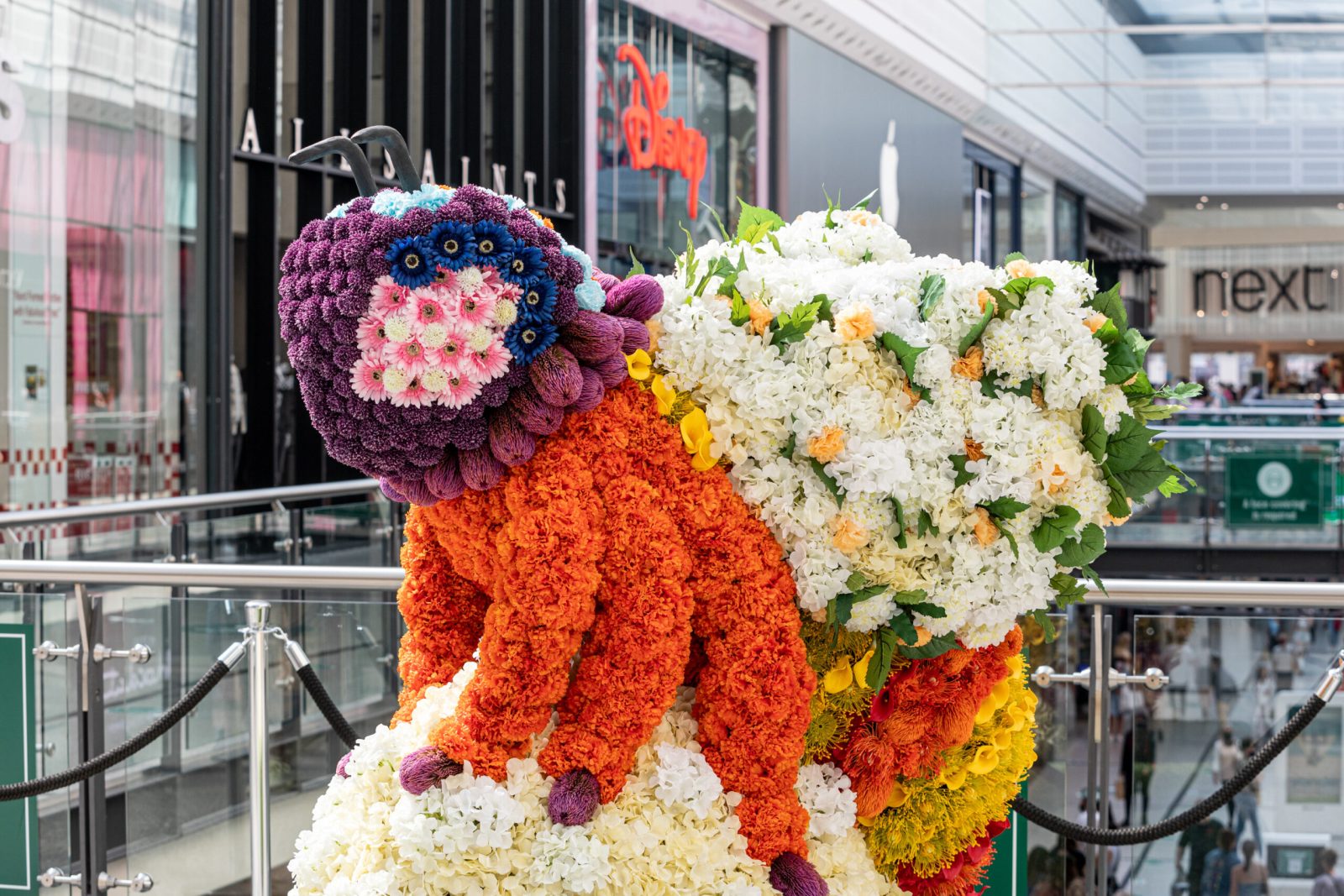 One of the bee sculptures from the Wild in Art Bee in the City art trail has been upcycled and covered in artificial flowers for The Manchester Flower Show.
A real flower crown on the bee's head has been designed by local florist Frog Flowers. You'll find it upstairs in the Arndale, near Wilko.
The Crown Jewels
A throne surrounded by fresh and dried flowers – including delphiniums, roses, peonies, hydrangeas, alliums and agapanthus – will appear at the Royal Exchange.
If you snap a photo with it, tagging @verdurefloraldesign and @royalexchangemanchester (make sure you're following both accounts), you could win a £100 voucher to spend with Verdure Floral Design.
Queen of Pop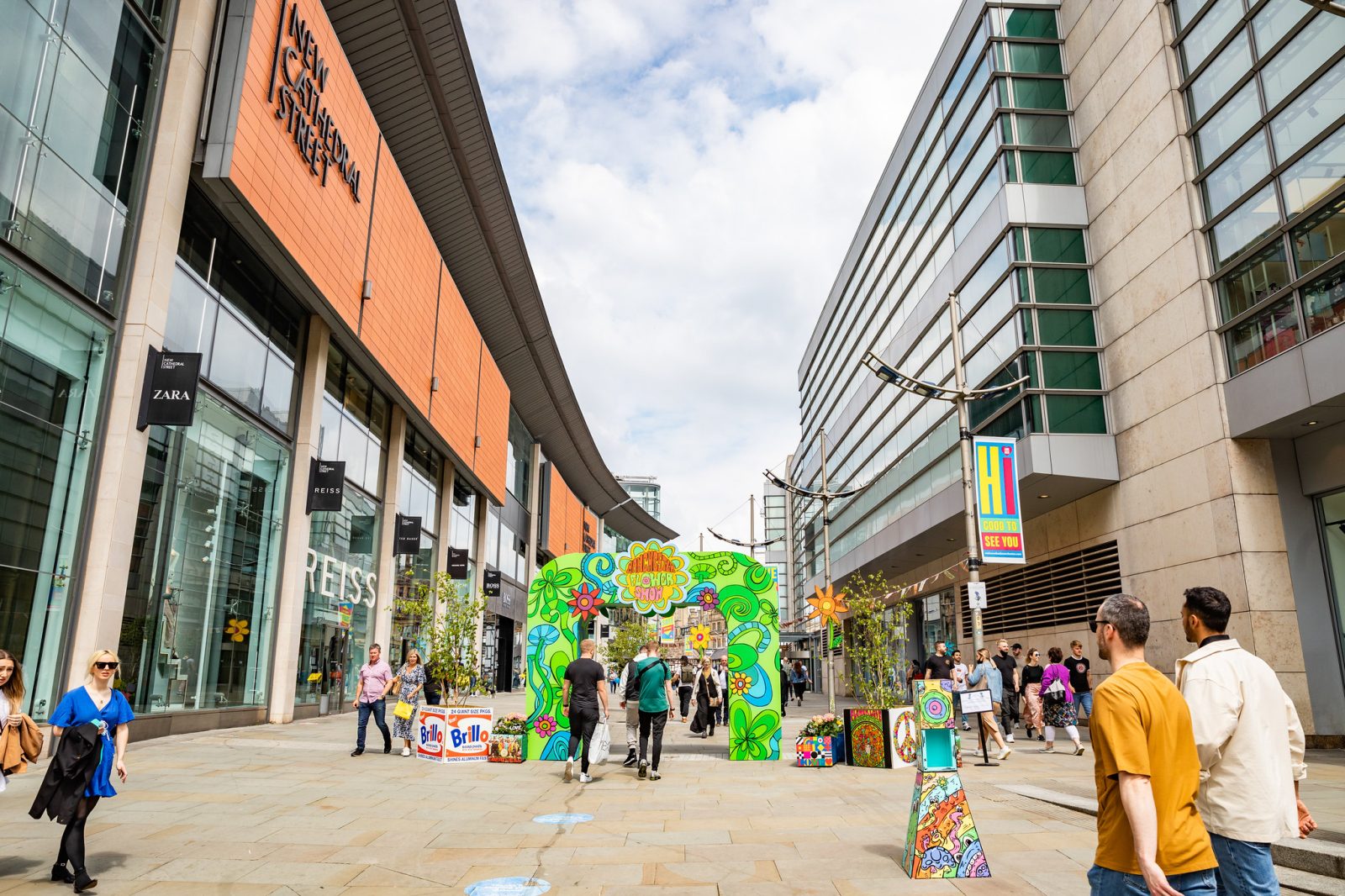 Heading outside the Arndale now to New Cathedral Street, which will be taken back to the 1960s for a real taste of flower power.
Step through the Pop Art arch to find planters and wheelbarrows overflowing with blooms, inspired by Andy Warhol's portraits of Queen Elizabeth II.
Horse Play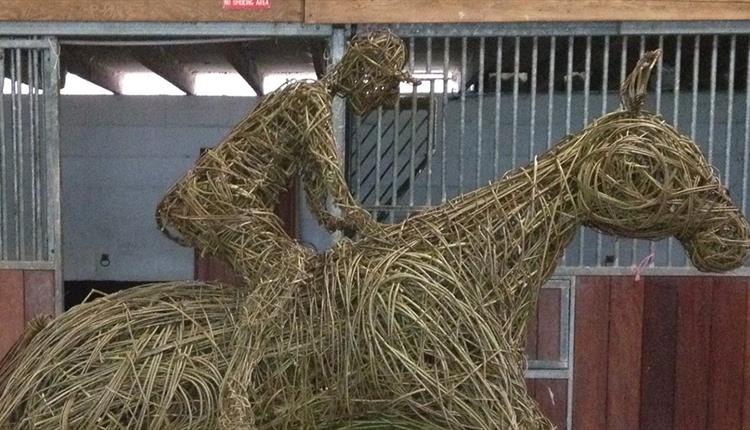 The Queen's passion for horses will be celebrated with another display, this time a horse made of twisted willow leaping over a gate.
Artist Sarah Hayes will also create flower-filled drinking troughs at its base – you can see it at the Cross Street End of King Street.
The Ju-bee-lee Garden
Purple is the colour of the Jubilee, but it's also the colour that attracts bees.
So the Ju-bee-lee Garden will be filled with purple lupins, delphiniums, lavender, salvias and verbena to draw in our buzzing pals to the site on Upper King Street.
The Queen's Platinum Jubilee Urban Garden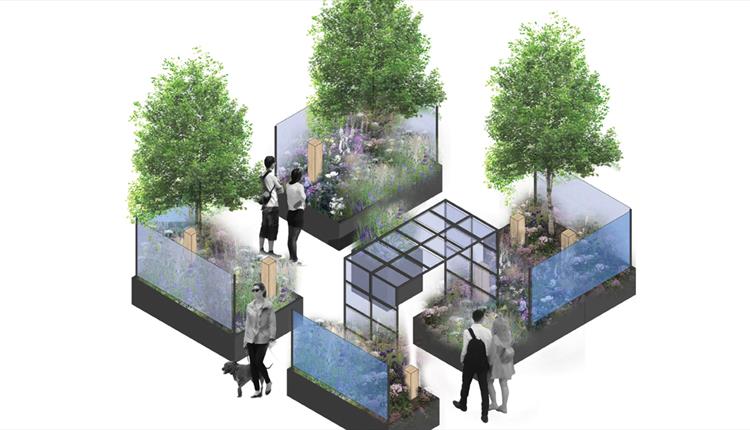 St Ann's Square will host a centrepiece of The Manchester Flower Show – an urban garden that's both very now, and also very old.
With seven aged oak posts (one for each decade the Queen has been on the throne), cottage garden flowers, and three native trees, this garden invites you to explore its dappled shade and pretty colours.
The Jubilee Kiosk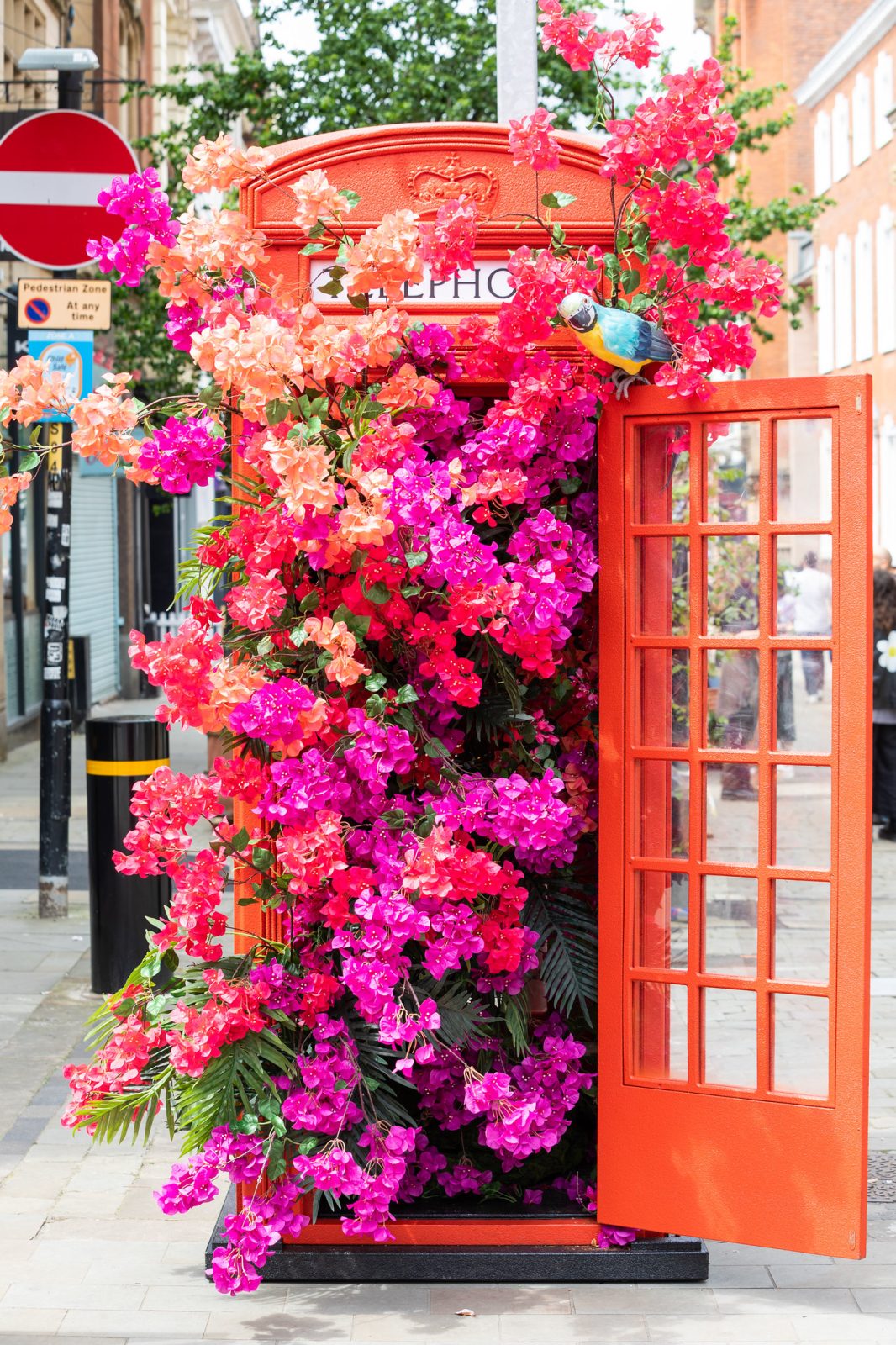 Making a return this year will be The Manchester Flower Show's red telephone box, which explodes with beautiful blooms.
It's a perfect photo opportunity down on King Street, near Deansgate.
The Commonwealth Tuk-Tuk
As a nod to the Commonwealth, a tuk-tuk nicknamed Queenie will be adorned with blue and purple flowers, grown just across the border in Cheshire.
It will appear on New Cathedral Street, near the entrance to M&S and Selfridges.
Featured image: Manchester BID