What's On
There's a new immersive outdoor theatre experience surrounded by nature in Bolton
The Lost Words: Told in Gold takes families and theatre fans on a journey like no other.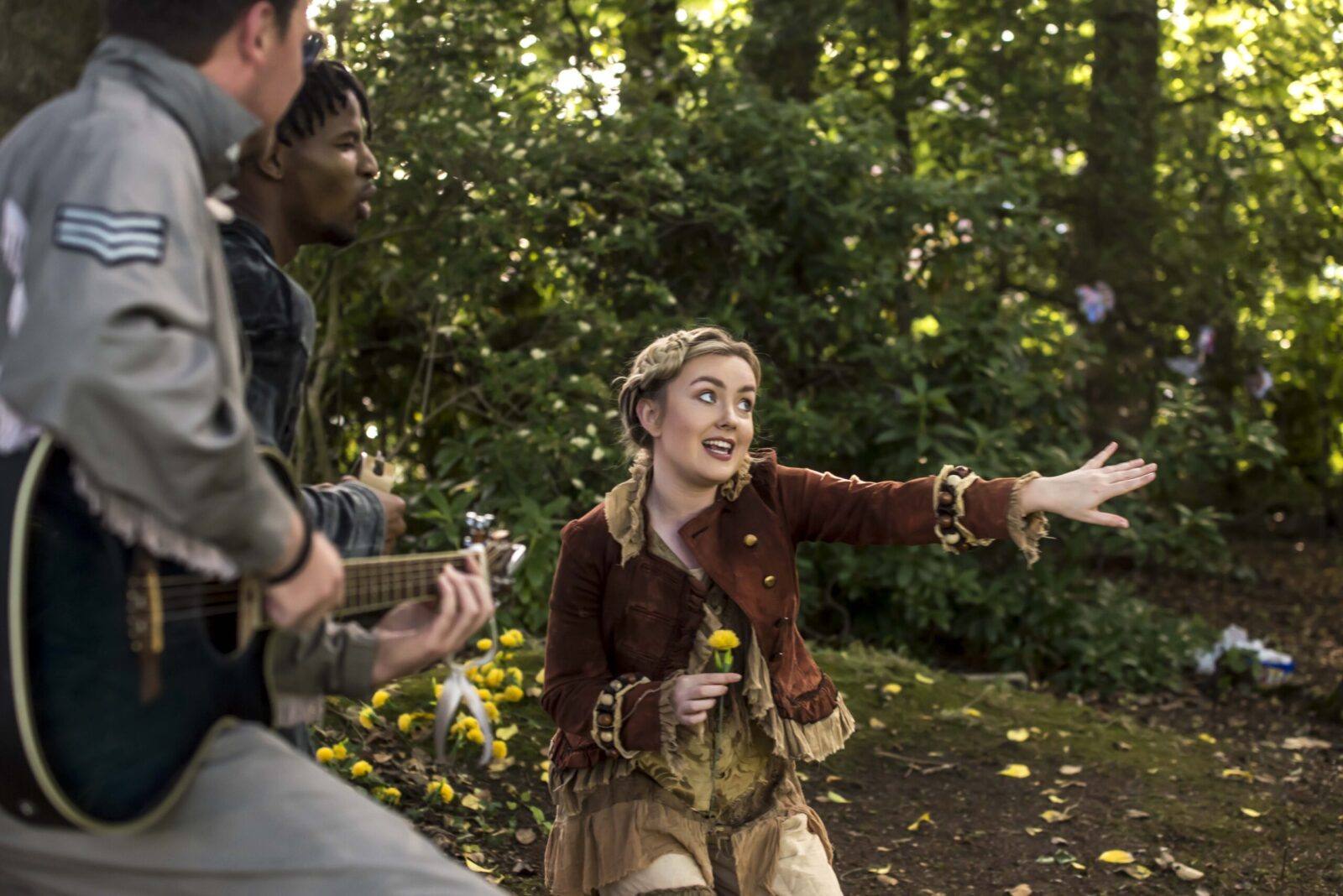 A brand-new immersive outdoor theatre experience has brought an adaptation of a childhood favourite book to Bolton.
Set in a giant 10-metre dome across a woodland trail and surrounded by nature in the grounds of the historic Bolton School, The Lost Words: Told in Gold takes families and theatre fans on a journey like no other.
It features some stunning 3D installations and an impressive goldfinch nest auditorium.
Directed by Collette Murray, and adapted from Robert Macfarlane and Jackie Morris' book, what makes this different than other theatre productions is that during the show, audience members are actively encouraged to seek, find, and speak the lost words of nature in the picturesque surroundings.
The family-friendly show is performed by UnderSong Productions, and led by three actors – a six-foot-four RAF heron (Pete Williamson), a folk-singing barn owl (Julie Power), and a breakdancing raven (Khagen Douglas), who all bring Macfarlane's words to life through song, dance, and performance.
Not only that, but a selection of spoken word pieces also accompany the production, with recordings provided by some of North's best-loved voices – including Julie Hesmondhalgh and Bolton's very-own Maxine Peake.
Some of Bolton's young artists have also been involved in the production by building a willow archway, and creating props for the set design too.
Jackie Morris' original illustrations inspire all the artwork seen in the production.
The soundtrack features music from the Spell Song's album, and has been created by some of the UK's most0renowned folk music talents by interpreting Robert Macfarlane's words.
Read more: A Fawlty Towers dining experience is coming to Bolton
Speaking on the immersive production, Director Collette Murray said: "There are swathes of activity across the country regarding The Lost Words – but mainly in rural counties and districts and our production aims to bring the same message of eco-responsibility to urban settings."
Public performances in the grounds of Bolton School run until this Friday 22 July, and then after that, the production will then appear at several community spaces in the Bolton area in conjunction with Bolton at Home.
You can grab tickets from £5 here.
Featured Image – Supplied