What's On
There's a party taking place below Concorde at Manchester Airport
[siteorigin_widget class="SiteOrigin_Widget_PanelImage_Widget"][/siteorigin_widget]
[siteorigin_widget class="SiteOrigin_Widget_PanelText_Widget"][/siteorigin_widget]
[siteorigin_widget class="SiteOrigin_Widget_PanelImage_Widget"][/siteorigin_widget]
[siteorigin_widget class="SiteOrigin_Widget_PanelText_Widget"][/siteorigin_widget]
What's On
Elton John Farewell Tour 2023 at AO Arena Manchester – tickets, setlist, support act and more

Daisy Jackson
Elton John is set to touch down in Manchester this week as the legendary musician continues his Farewell Yellow Brick Road tour.
Elton has just played 10 (yes TEN) shows at the O2 in London, and now he's heading up north.
He'll be doing three huge shows at the AO Arena as part of this tour, his final ever.
It's all ahead of his headline performance at Glastonbury too. We all knew Elton John wasn't going to retire without a fanfare, come on…
His unparalleled career spans six decades, five Grammy Awards, and a frankly unbelievable 31 studio albums.
His massive hits include Rocket Man, Saturday Night's Alright (for Fighting), I'm Still Standing, and Candle In The Wind, which became the fastest- and biggest-selling single of all time after he performed it at Princess Diana's funeral.
He was also the subject of the award-winning 2019 film Rocketman, starring Taron Egerton.
The tour has had to be rescheduled a couple of times but it is finally here. Here's everything you need to know if you're seeing Elton John in Manchester.
When is Elton John performing in Manchester?
Elton is in town for three nights this week (it's a really big week for live music – Coldplay are just up the road and Arctic Monkeys are on their way too).
He'll be performing on Wednesday 31 May, Friday 2 June, and Saturday 3 June.
Tickets for Elton John at AO Arena, Manchester
Unbelievably, there are still a few tickets left for Elton John – and all three dates too.
It's mostly down to single seats around the arena, which are priced between £136.35 and £807.35 (ouch).
There are also some restricted view tickets on sale, with discounted prices to make up for it – they're up at £74.45.
Check the latest availability at Ticketmaster.
Who is supporting Elton John in Manchester?
No one. He's doing this one solo – to be fair, he's got enough hits to fill a few hours…
Stage times
Despite the lack of support act, ticket-holders for Elton John are in for a long old night of live music.
The iconic singer is going to fill almost three hours with his hits.
Here are the expected stage times.
Doors open – 6pm
Show starts – 7.30pm
Show finishes – 10.15pm
Elton John's expected setlist and songs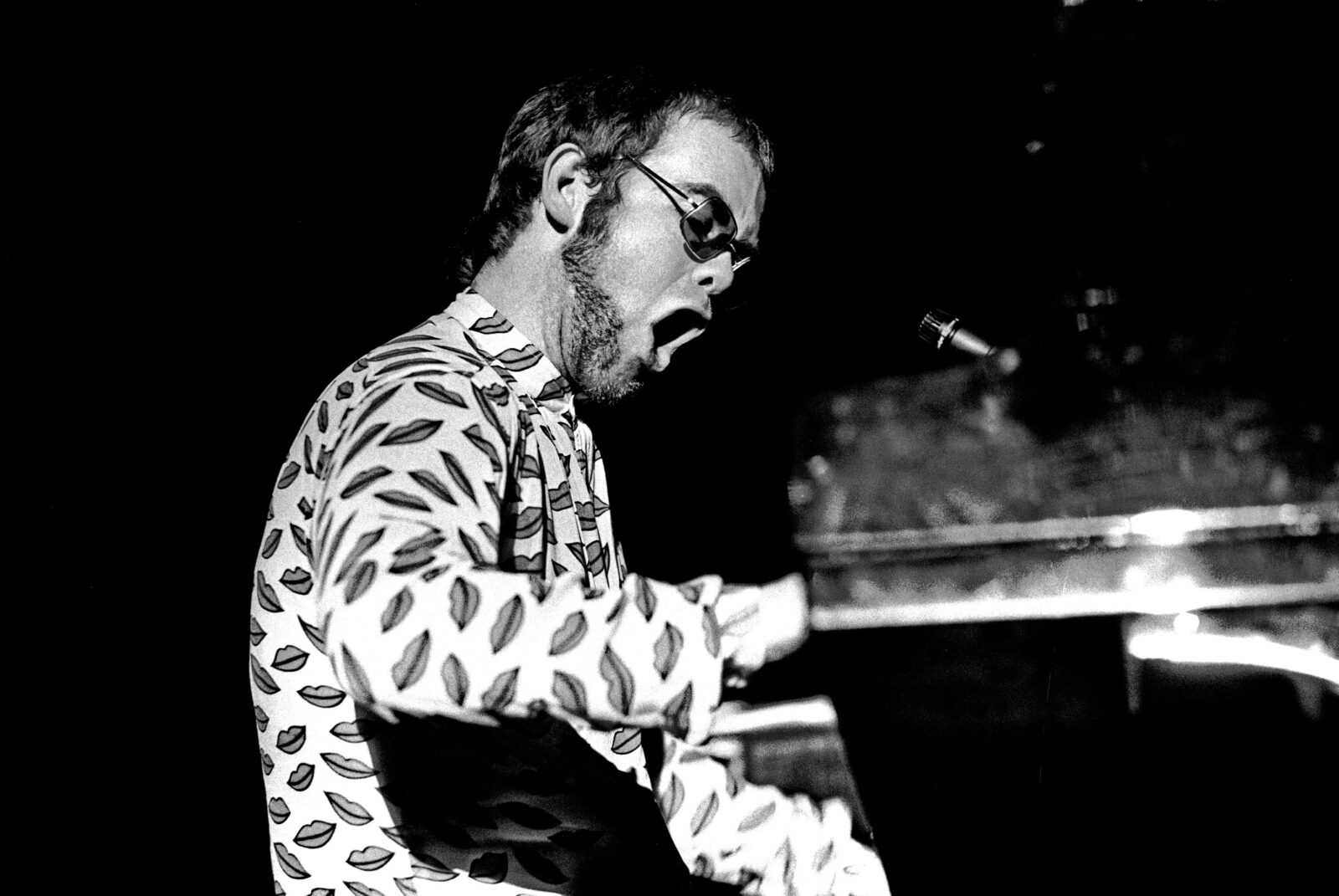 Based on his most recent show in Belgium, here are the songs you can expect to hear.
Bennie and the Jets
Philadelphia Freedom
I Guess That's Why They Call It the Blues
Border Song
Tiny Dancer
Have Mercy on the Criminal
Rocket Man (I Think It's Going to Be a Long, Long Time)
Take Me to the Pilot
Someone Saved My Life Tonight
Levon
Candle in the Wind
Funeral for a Friend/Love Lies Bleeding
Burn Down the Mission
Sad Songs (Say So Much)
Sorry Seems to Be the Hardest Word
Don't Let the Sun Go Down on Me
The Bitch Is Back
I'm Still Standing
Crocodile Rock
Saturday Night's Alright for Fighting
Encore:
Cold Heart
Your Song
Goodbye Yellow Brick Road
How to get to the AO Arena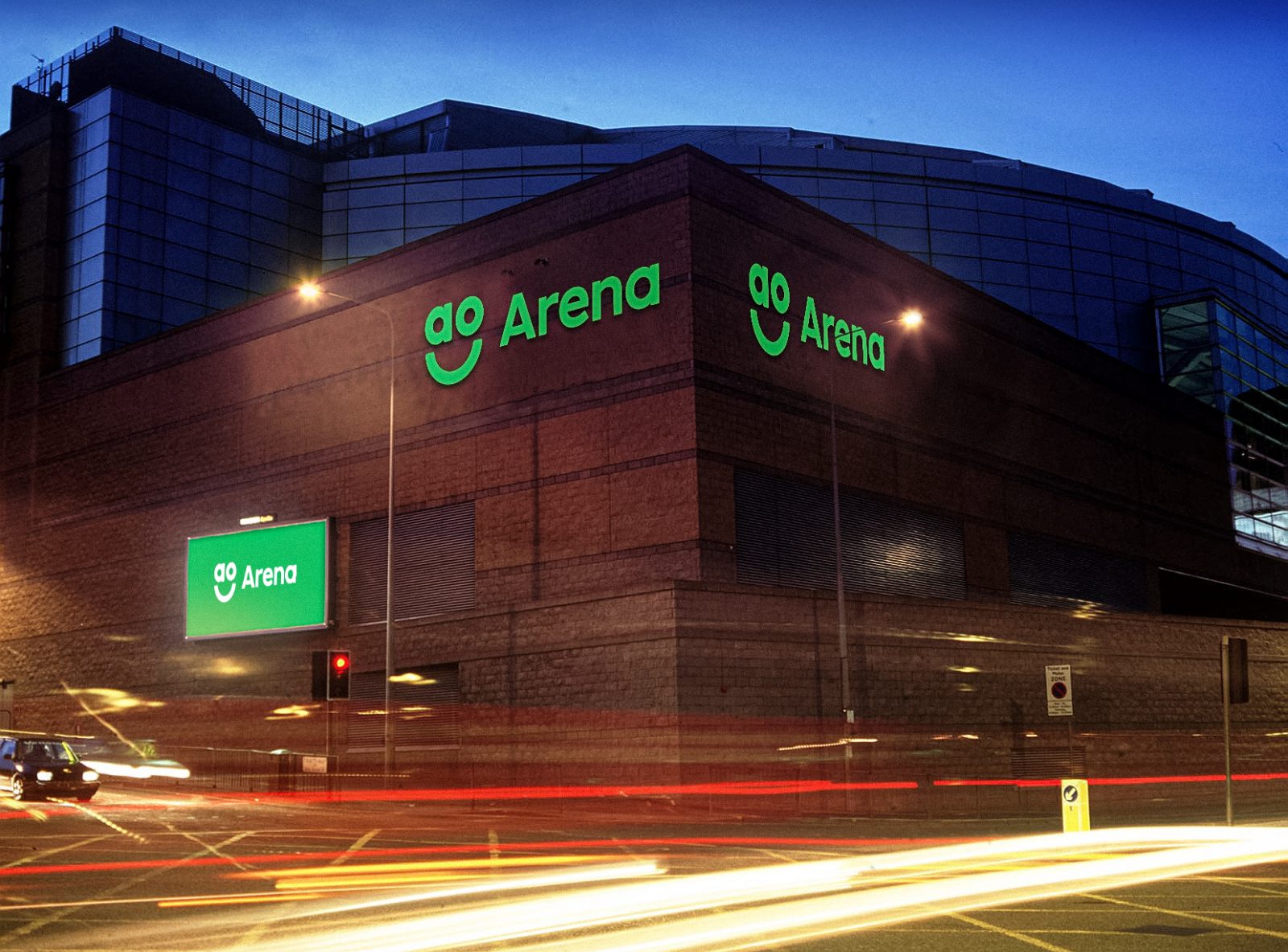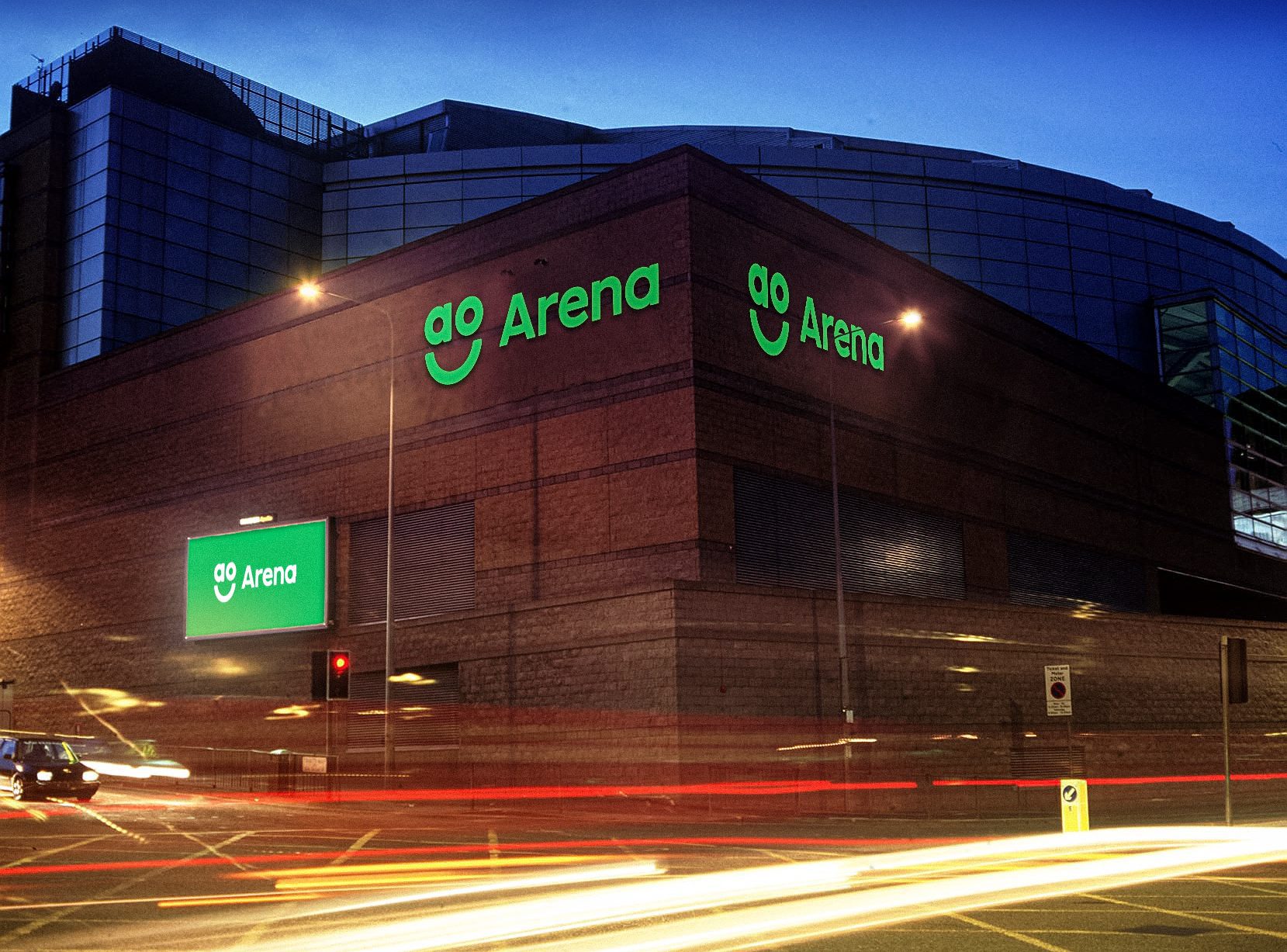 The AO Arena is right in the heart of the city centre, so it's fairly easy to get to.
On foot: The AO Arena is located within the Manchester Victoria Station complex in the city centre, on the corner of Trinity Way, Hunts Bank and Great Ducie Street. You can enter through the station (up the stairs), through the Trinity Way Tunnel, or from Hunts Bank.
By tram: Also super straight-forward – hop off the tram at Manchester Victoria and you're right by the stairs to the venue. It's also a short walk from Exchange Square and Shudehill. Trams run directly to Victoria Station from Rochdale, Bury, Altrincham, East Didsbury and the Airport.
By train: While Piccadilly is the city's largest train station, plenty of trains do pass through Manchester Victoria. You can plan your journey through the National Rail website.
Parking: The postcode if you're driving to the AO Arena is M3 1AR. There's an on-site CitiPark car park with 958 spaces, which can be pre-booked here. Bear in mind that Trinity Way is closed after concerts to allow gig-goers to leave safely, though cars are allowed out of the car park with direction from staff.
About the AO Arena
The AO Arena has a few strict policies to keep gig-goers safe, so make sure to check entry requirements carefully before you travel.
For example, only one small bag per person is allowed, and bags like backpacks, travel cases and laptop bags are not permitted inside the arena.
All bags are scanned on entry to check for prohibited items like laser pens, flares, projectiles, weapons, drugs and alcohol, and even selfie sticks.
Featured image: Publicity picture
What's On
Coldplay at Etihad Stadium Manchester 2023 – stage times, support act, tickets and setlist

Daisy Jackson
Coldplay will finally touch down in Manchester this month for their long-awaited Music of the Spheres World Tour.
The group, fronted by Chris Martin, will be performing a whopping four nights at the 60,000-capacity Etihad Stadium, home ground of Manchester City.
It's the first time they've brought this tour to the city, choosing London and Glasgow on last year's run of shows.
Coldplay are one of the most successful and popular bands of the last three decades, with nine albums and endless sold-out concerts in their back catalogue.
They're also famed for putting on a staggering live show.
This 2023 tour promises to be as environmentally beneficial as possible. They've even added a kinetic dance floor that harvests energy from the audience's dancing, and installed electricity-generating pedal bikes so that the crowd can recharge the band's battery by having a little cycle.
If you're heading to see Coldplay at the Etihad Stadium in Manchester, here's everything you need to know.
When are Coldplay performing in Manchester?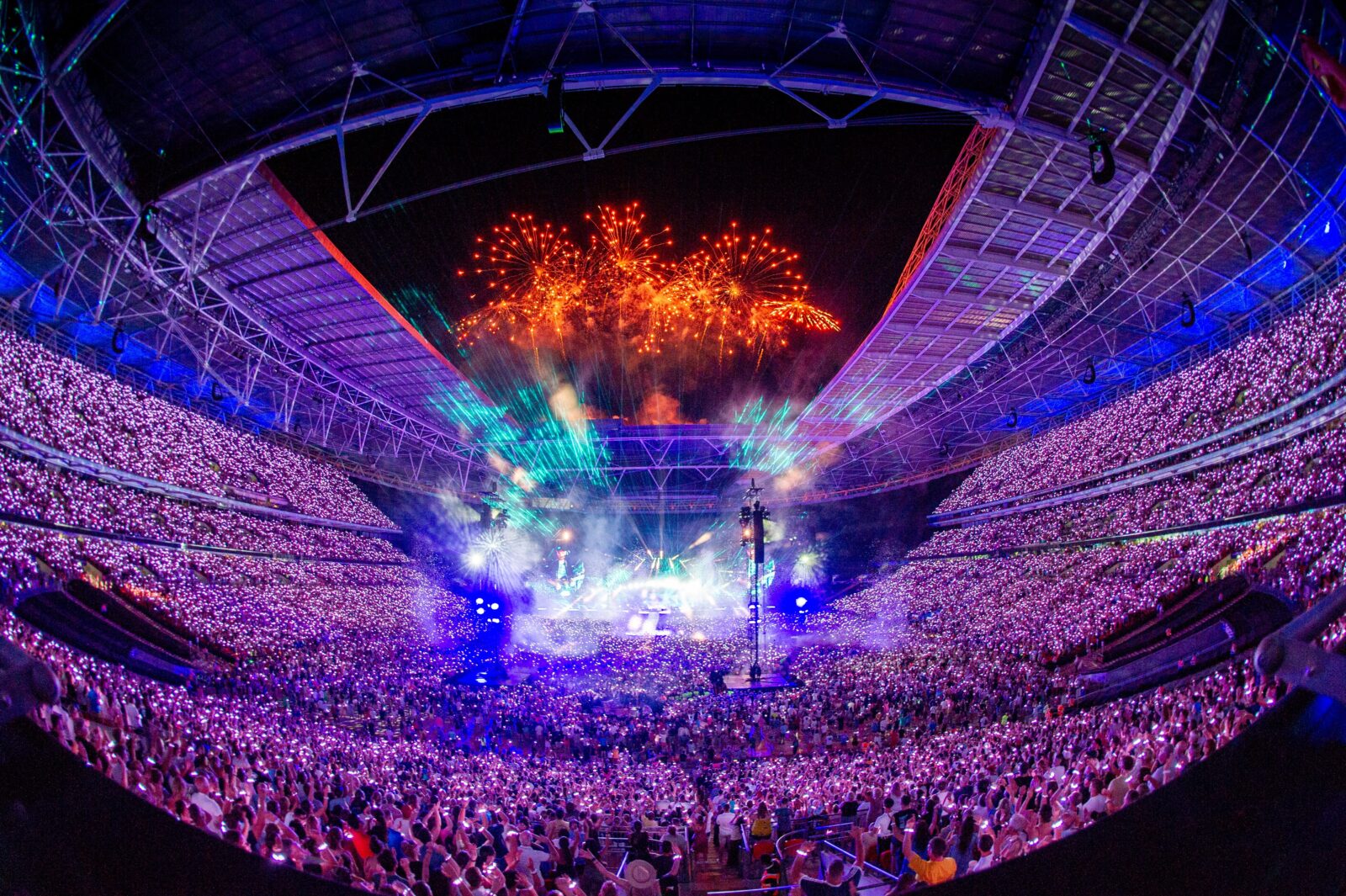 Coldplay will be taking over the Etihad Stadium for FOUR nights – quite a feat.
They'll be performing on Wednesday 31 May, Thursday 1 June, Saturday 3 June and Sunday 4 June.
Are there still Coldplay tickets available?
Demand for tickets when they went on sale was phenomenally high – fans reported being in 400,000-strong virtual queues.
So as you might expect, tickets are extremely hard to come by at this point.
At the time of writing, there was one single, lonely seat left in the entire venue for the band's opening show – and absolutely nothing for subsequent dates.
Keep checking See Tickets here for any last-minute releases.
And if you try to buy tickets second-hand, make sure you're using a reputable resale site so you don't get caught out by scammers.
Who is supporting Coldplay in Manchester?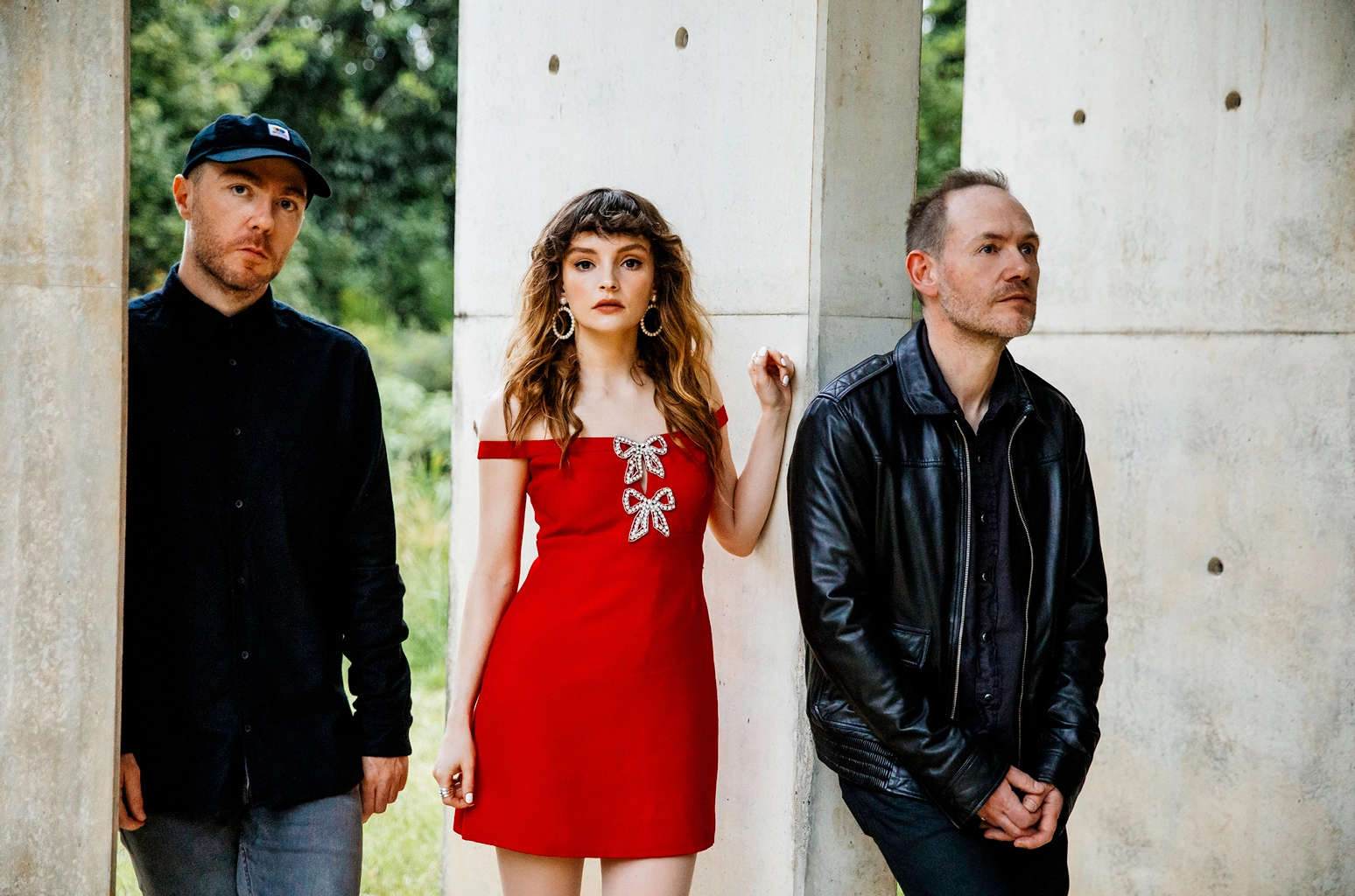 Chvrches
Coldplay have called upon the phenomenally talented Glasgow group Chvrches to be their main support act in Manchester.
The trio, fronted by Lauren Mayberry, are famed for hit singles including Get Out, The Mother We Share, and Gun.
Porij
Naturally, for a gig of this scale, one support act won't do – Coldplay will also be supported by Manchester electronic-indie band Porij.
Each of their songs feels like a love letter to the Hacienda rave scene and bands which came before like New Order.
Read more: The top 30 Manchester bands of all time, officially ranked by The Manc Audio
What are the stage times?
According to the Man City site, these are the stage times for Colplay and their support acts.
Campus opening time – 2pm
Doors open – 5pm
Porij – 6pm-6.30pm
Chvrches – 7pm-7.45pm
Coldplay – 8.15pm-10.15pm
What's the expected setlist?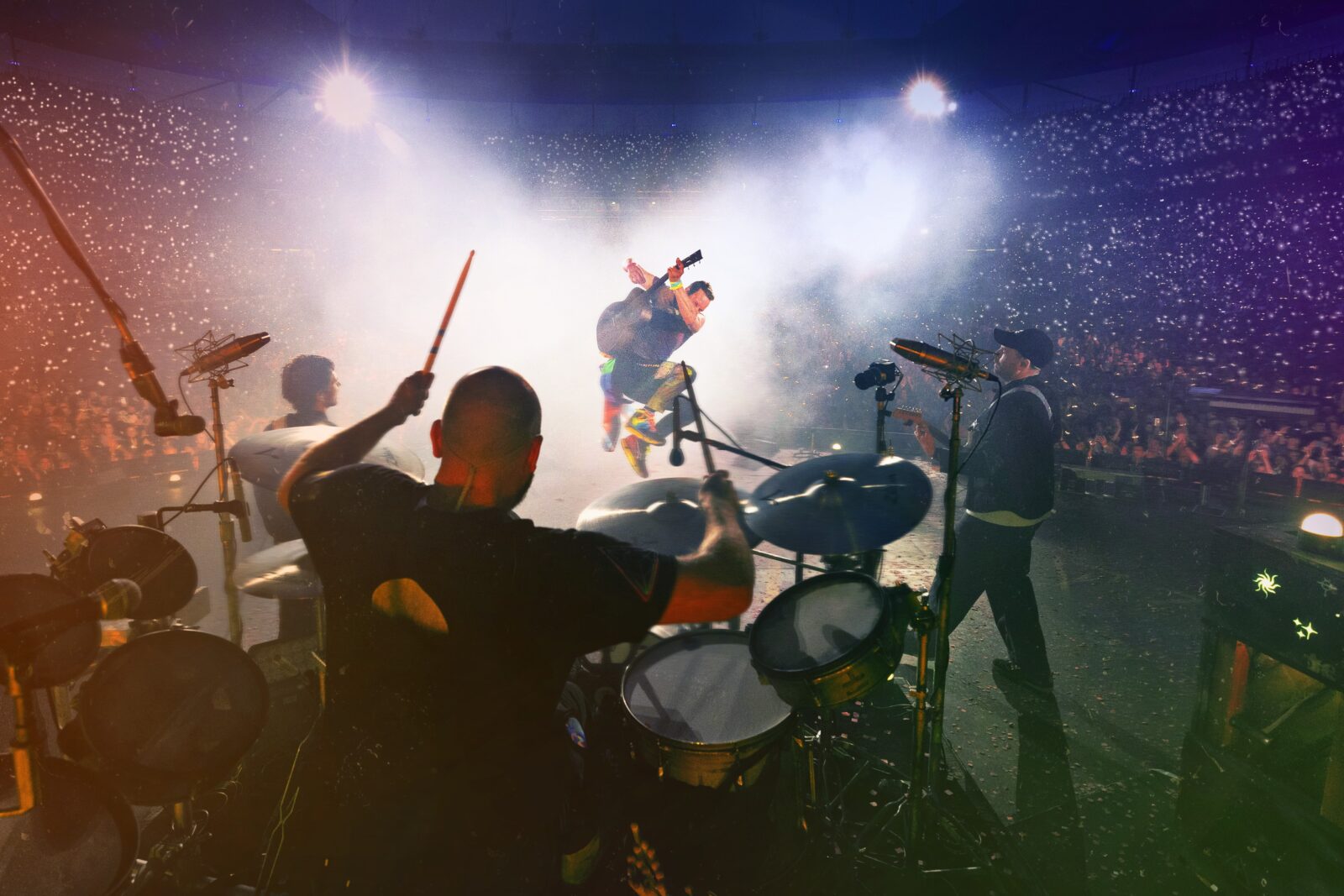 Setlists will always be subject to change as artists hone their live show, but this is what Coldplay played on their most recent gig in Barcelona.
Higher Power
Adventure of a Lifetime
Paradise
The Scientist
Viva la Vida
Something Just Like This (The Chainsmokers & Coldplay cover)
Magic
What's Love Got to Do With It (Graham Lyle cover) (with Lauren Mayberry)
Charlie Brown
Yellow
Human Heart
People of the Pride
Clocks
Infinity Sign
Hymn for the Weekend
Aeterna
My Universe (Coldplay x BTS cover)
A Sky Full of Stars
Sunrise
Bamboléo (Gipsy Kings cover) (with Gipsy Kings)
Nel blu, dipinto di blu (Domenico Modugno cover) (with Gipsy Kings)
Humankind
Fix You
Biutyful
How to get to the Etihad Stadium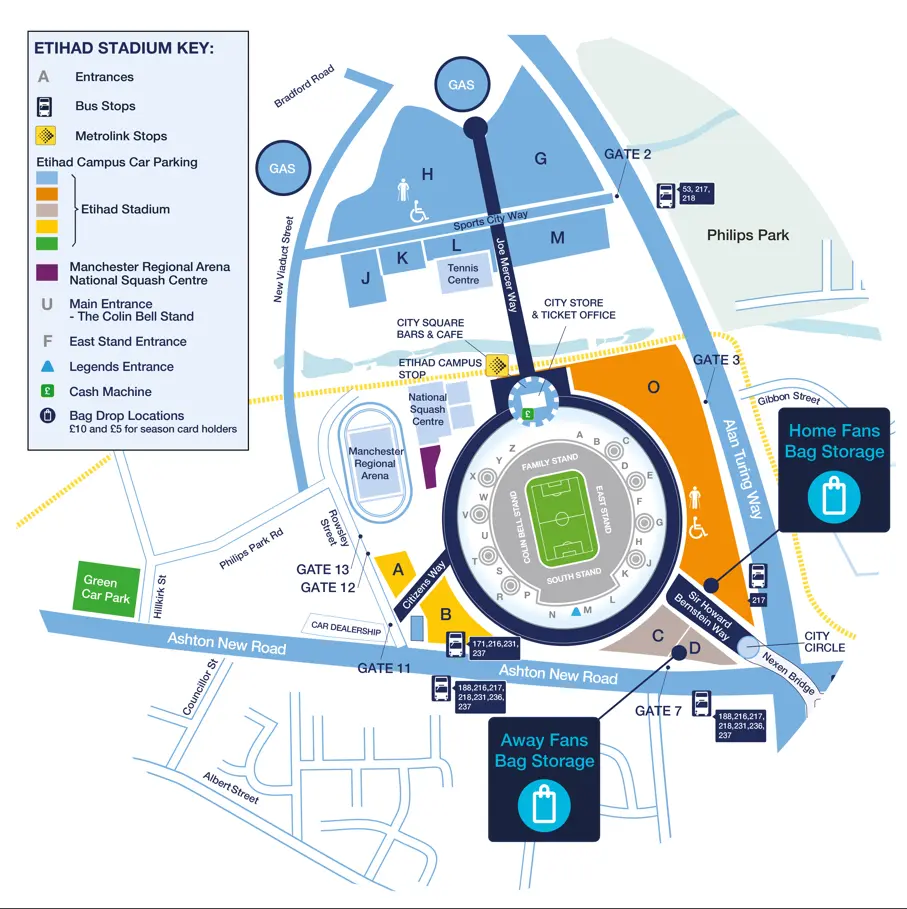 Public-transport wise, the Metrolink is the most direct way to get to the Etihad Stadium (and its dedicated tram stop Etihad Campus), which is just a few stops away from Manchester Piccadilly.
Both Holt Town and Velopark Metrolink stops, located on either side of the Etihad Campus stop, will not be open for at least an hour after an event at the stadium.
The trams will be very busy though, and the weather looks good, so you might prefer to walk – it's around a 30 minute stroll from town with this safe walking route recommended.
If you need to drive, official car parking is priced at £25 for cars, £50 for coaches, and £40 for mini buses.
There are unofficial car parks near the stadium too but make sure you're not getting ripped off.
Weather forecast in Manchester for Coldplay
Oh guys, you're in luck – for once in its life Manchester has a stunning weather forecast for the entire run of Coldplay shows.
It's set to be sunny with highs of 19 degrees on Wednesday and Thursday, then there's more sunshine with a high of 20 degrees on Saturday and Sunday. Glorious.
Featured image: Publicity picture