What's On
Trafford Centre to host a big drive-in car park party next month
Party-goers will be treated to live comedy, theatre and even mass karaoke.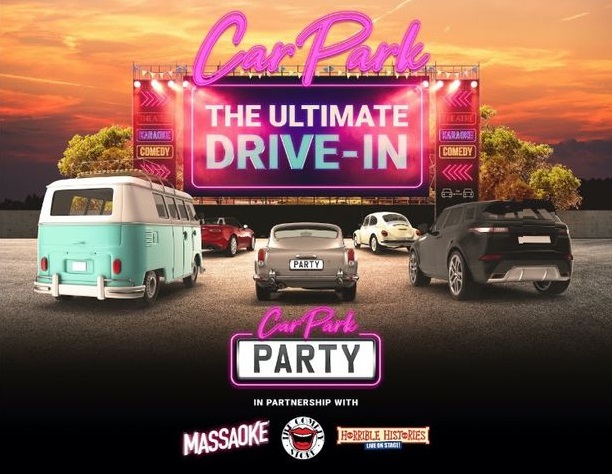 There's a big socially distanced drive-in car park party coming to the Trafford Centre next month and it sounds like it's going to be proper good night.
In this unique lockdown event, party-goers will be treated to live comedy, theatre and even mass karaoke.
The Car Park Party is touring right across the county during July and August, and will be arriving for some fun in Manchester on Saturday 25th & Sunday 26th July.
Whilst the Trafford Centre car park, or any car park for that matter, doesn't exactly scream 'party' and isn't really the first place you think of when you're after a bit of fun, the shopping centre hopes to bring the best party atmosphere possible to families from the safety of their own cars.
Three different shows will take place over the course of the weekend.
On the Saturday night, the Massaoke Band will take over the car park for two mass karaoke events, with song lyrics projected on giant screens, and the Sunday evening will see Horrible Histories bring a live theatre production, followed by two evening comedy shows in association with The Comedy Store.
Tickets are priced between £30-£35 per car and are on sale now.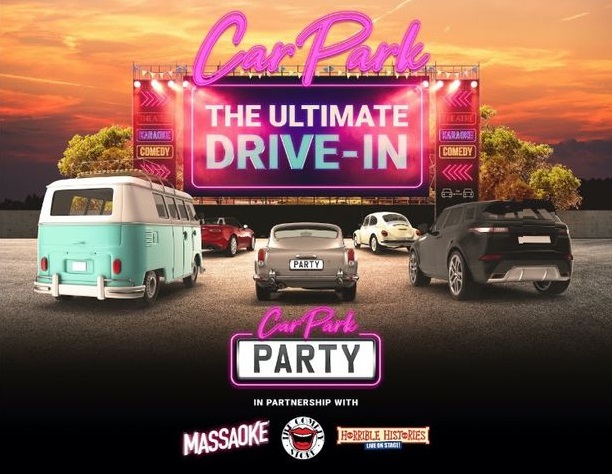 Speaking ahead of the event, Alison Niven, Centre Director at intu Trafford Centre, said: "We're always looking for unique experiences to delight our visitors, but due to social distancing measures we've had to think a little differently this summer."
"We're therefore delighted to welcome Car Park Party".
"[It] promises to be a safe and fun event that will put a smile on the whole family's face."
A number of COVID-safety regulations and measures are being put in place by organisers ahead of the event which all attendees must adhere to.
The guidelines are as follows:
Car Park Party is an organised gathering whereby [organisers] will know in advance those who is attending, thus enabling contact with attendees before, during and after the event.
A traffic management team will be on site. All vehicles will be parked two metres apart and number-plates will be checked on entry.
Tickets will be scanned through the windows, ensuring no human contact is necessary.
There will be a range of food and beverage offering available at the event and [organisers] will be adhering to all the COVID-19 government guidelines.
Toilet facilities will be provided, with social distancing health and safety management and sanitation measures in place.
For more information and to grab your tickets, visit the Car Park Party website here.