Sponsored
Vermilion – the pan-Asian restaurant with robot waiters and UK's most giant prawns
Lavish design with sumptuous Asian fusion dishes combined to create a truly memorable dining experience.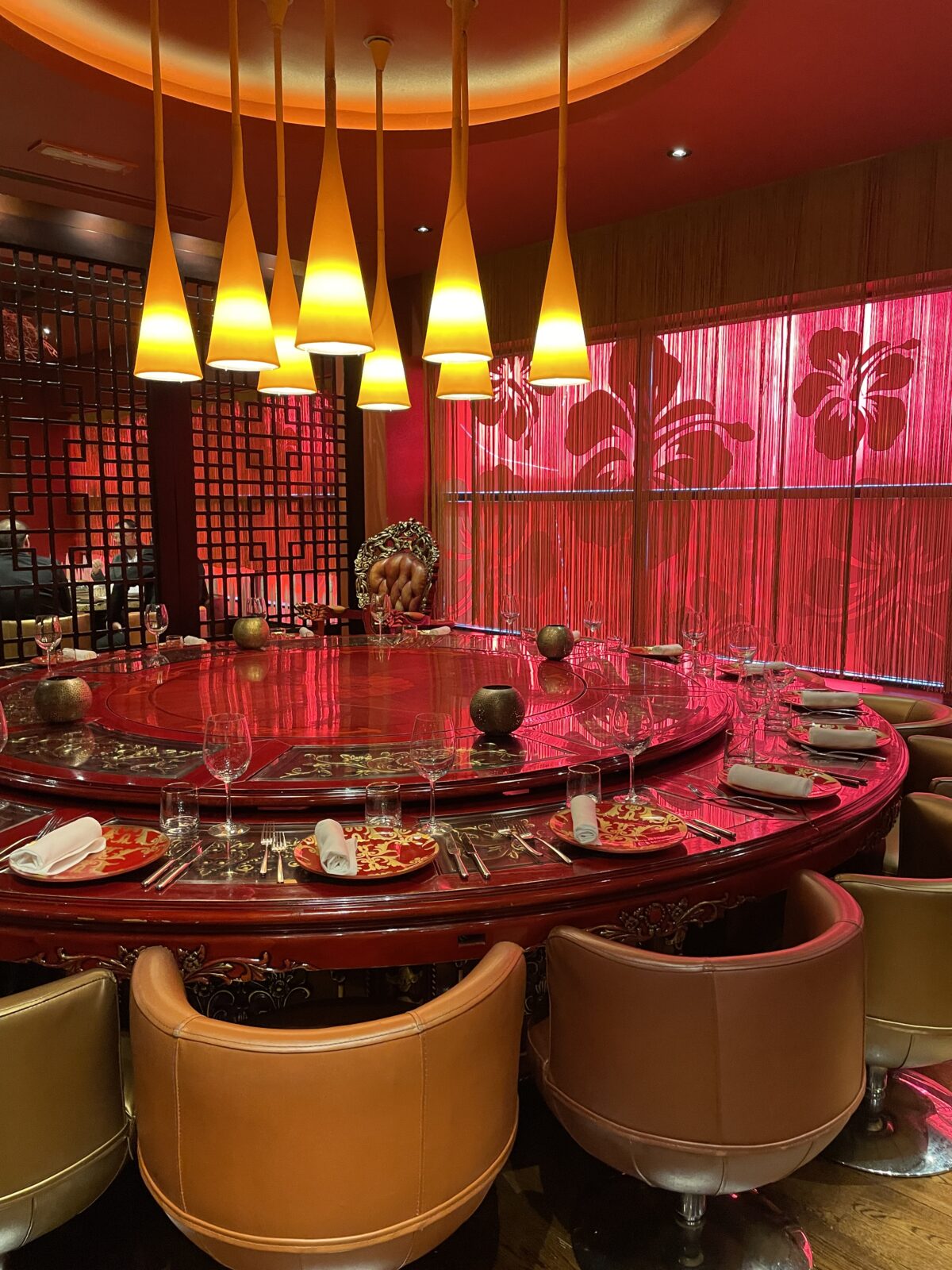 Pan-Asian restaurant Vermilion is not somewhere you'd stumble across by accident, but between its eye-poppingly large prawns, dramatic decor and quirky robot waiters it's definitely worth a visit.
Sitting on the outskirts of the city centre, this opulent three-story party palace is only a short walk from Manchester City's grounds – still, it continues to fly under the radar despite being one of the city's most dazzling dining destinations.
Well worth seeking out, an exclusive hidden gem. If it's glitz and glamour you're after when you're out to dinner then it's safe to say that Vermilion delivers in spades.
A popular choice for extravagant weddings and big parties, Vermilion is jam-packed with grand event spaces, an exclusive cocktail bar, and – most exciting of all – an opulent Asian fusion restaurant.
Its interiors combine lavish design with sumptuous fusion dishes, whilst its connections with parent company Seamark give it access to the biggest, juiciest prawns in the UK.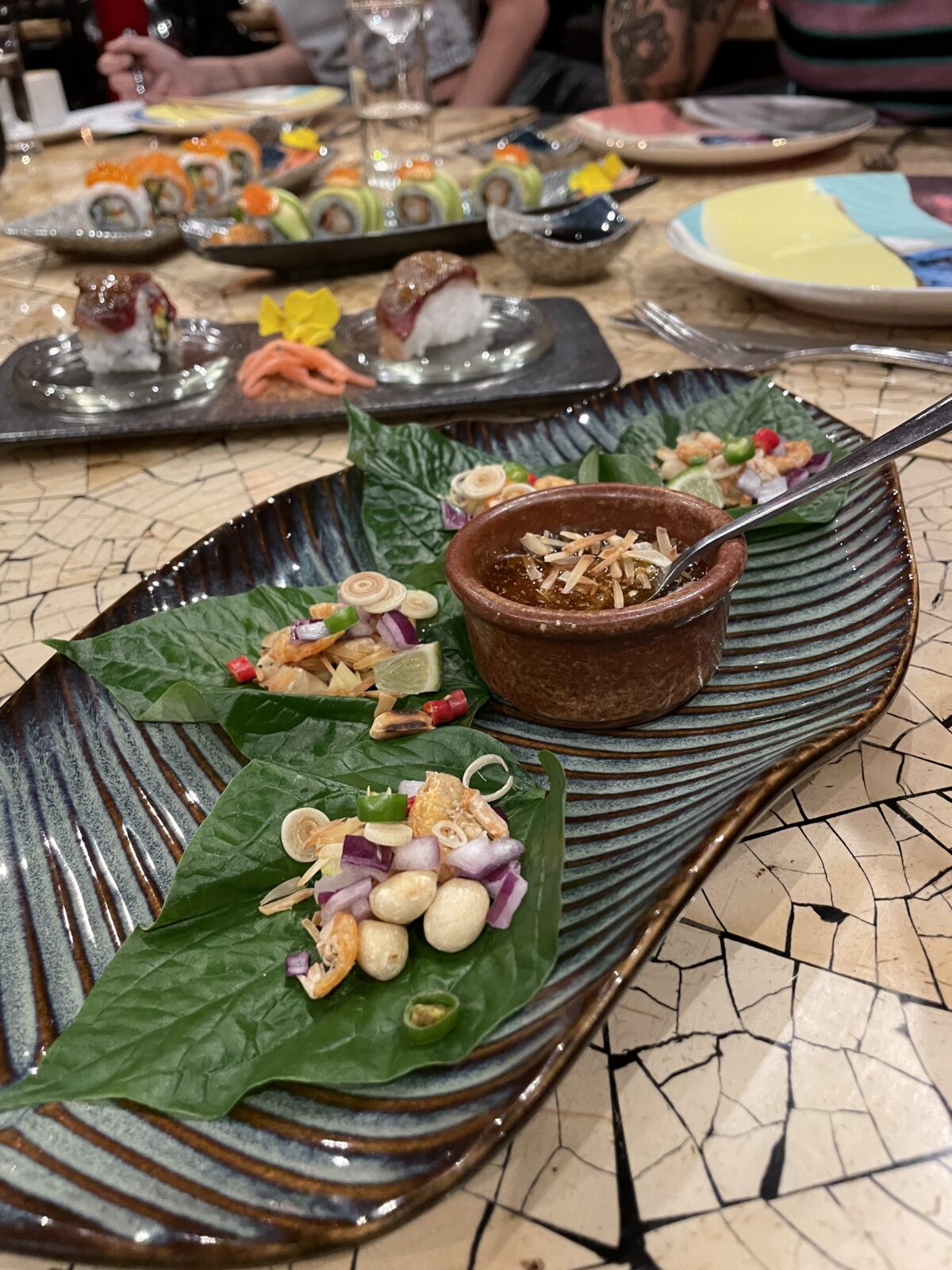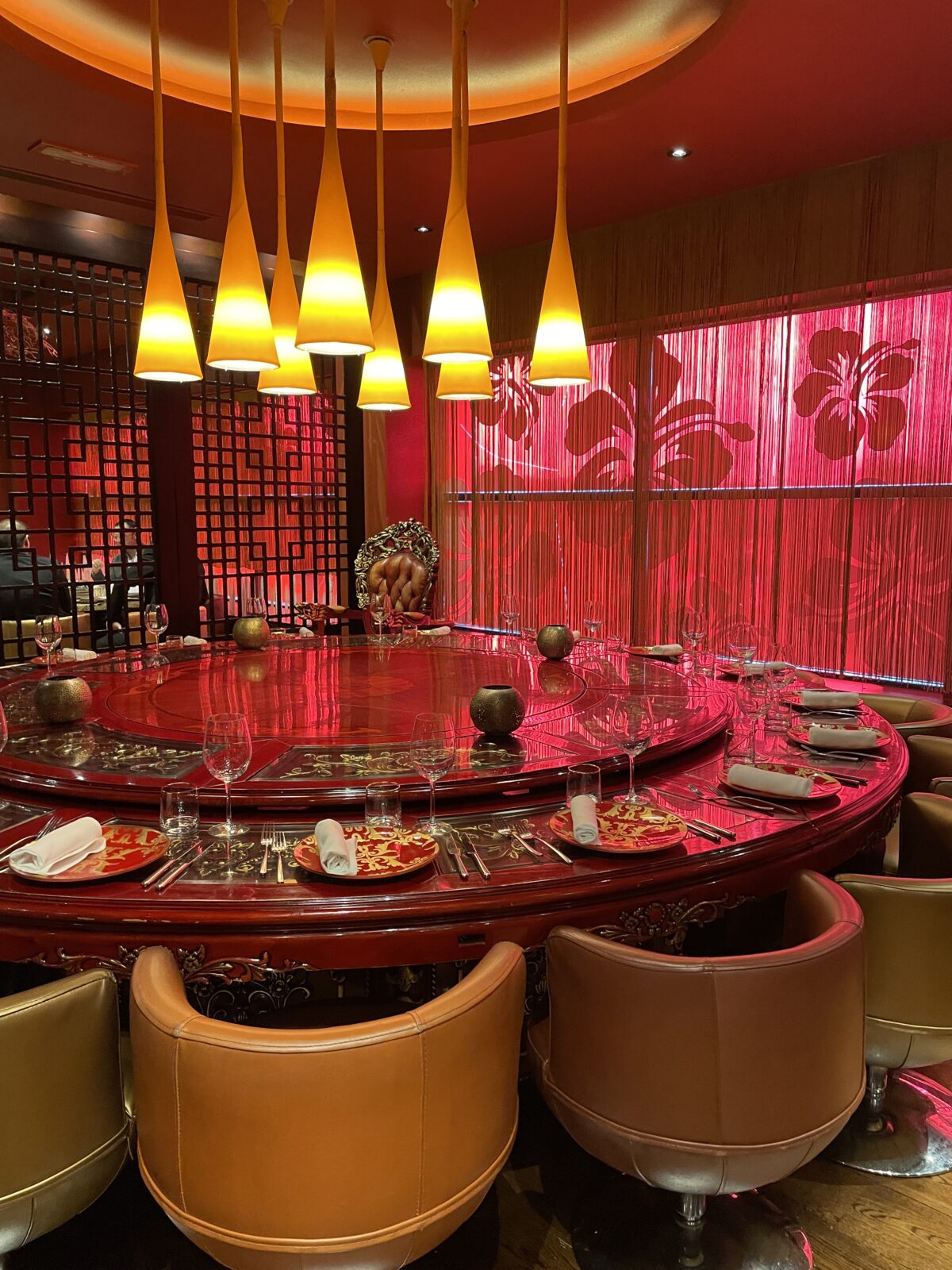 And as for the plates coming out of its kitchen, expect a mixture of Thai, Japanese, Indian, Korean and Chinese dishes, with big flavours from the Asian continent being the order of the day.
Think fresh, plump exquisite scallops in shells dressed in lychee and longan fruit, roasted exclusive black cod, and grilled 'Choo Chee' prawns in a spicy red curry and coconut milk sauce, served alongside the likes of smoked Wagyu sushi rolls, unique Thai inspired Sushi Makis and delicately marbled Wagyu rib eye steak.
Read more: Northern Quarter ice cream parlour Lazy Sundae to open inside the Arndale
Elsewhere, you'll find everything from beef green curry with Thai roti, to slow-cooked lamb shank massaman and super-refreshing bowls of Tom Yam noodle soup rich with aromatic lemongrass, lime and coriander.
Plus a host of delicious homemade desserts from warm chocolate fondant with peanut butter cream and traditional Khanom Pandam pudding, to homemade exotic ice-cream with flavours such as Thai Milk Tea to Pandan ice cream.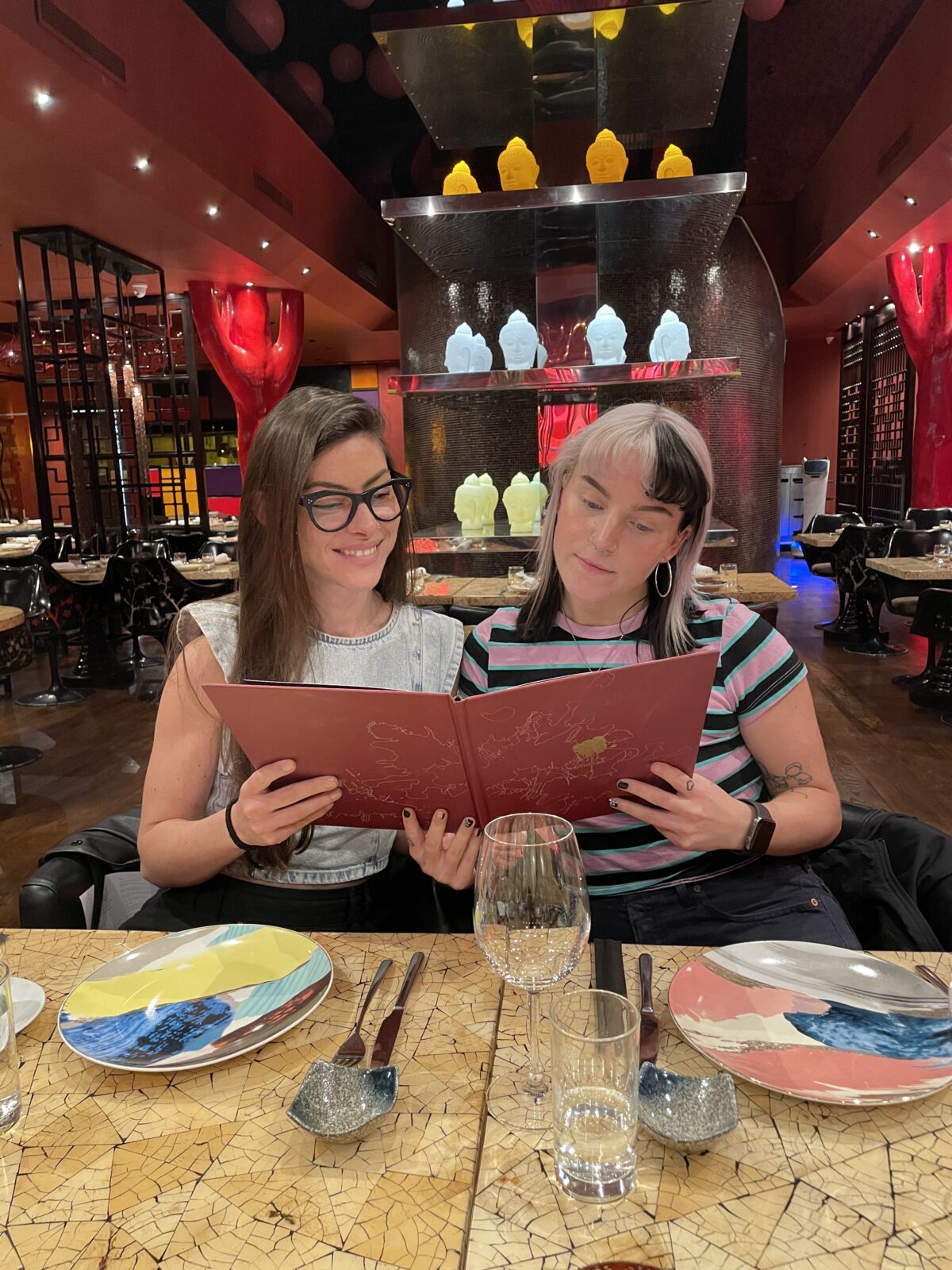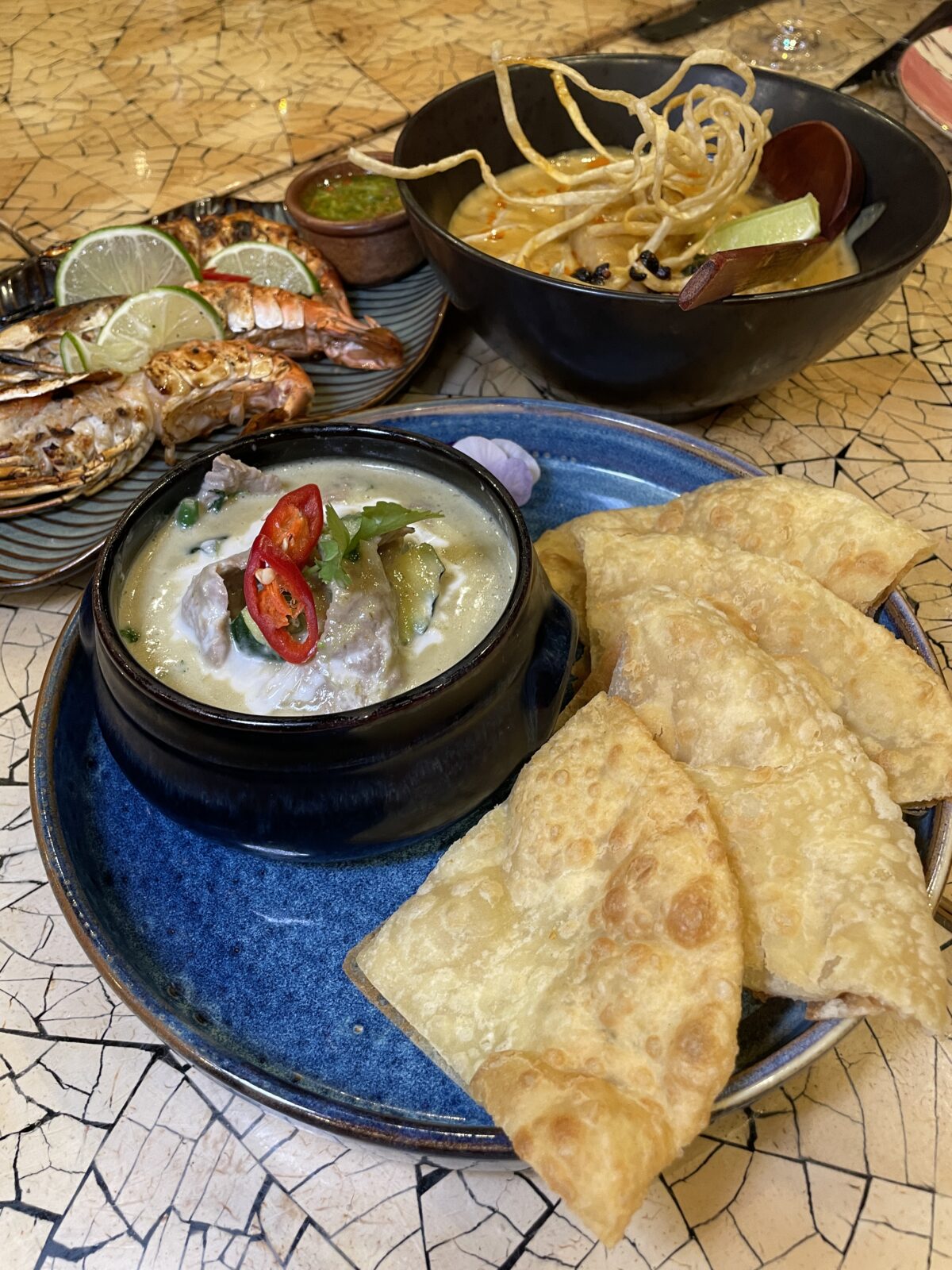 Fans of fine seafood are well-catered to Vermillion, which boasts exclusive access to wild giant ocean tiger prawns.
These beauties are served as part of its pad Thai dish, accompanied by tangy tamarind Sen Jan wok-fried noodles, with Thai herbs and spices, beansprouts, eggs, carrot and tofu, and are hands down the largest we've ever seen.
Read more: A huge new steakhouse is opening inside Sale's recently closed Foodhall site
As well as a place for seafood lovers, there's still plenty more on the menu at Vermillion to pique your interest.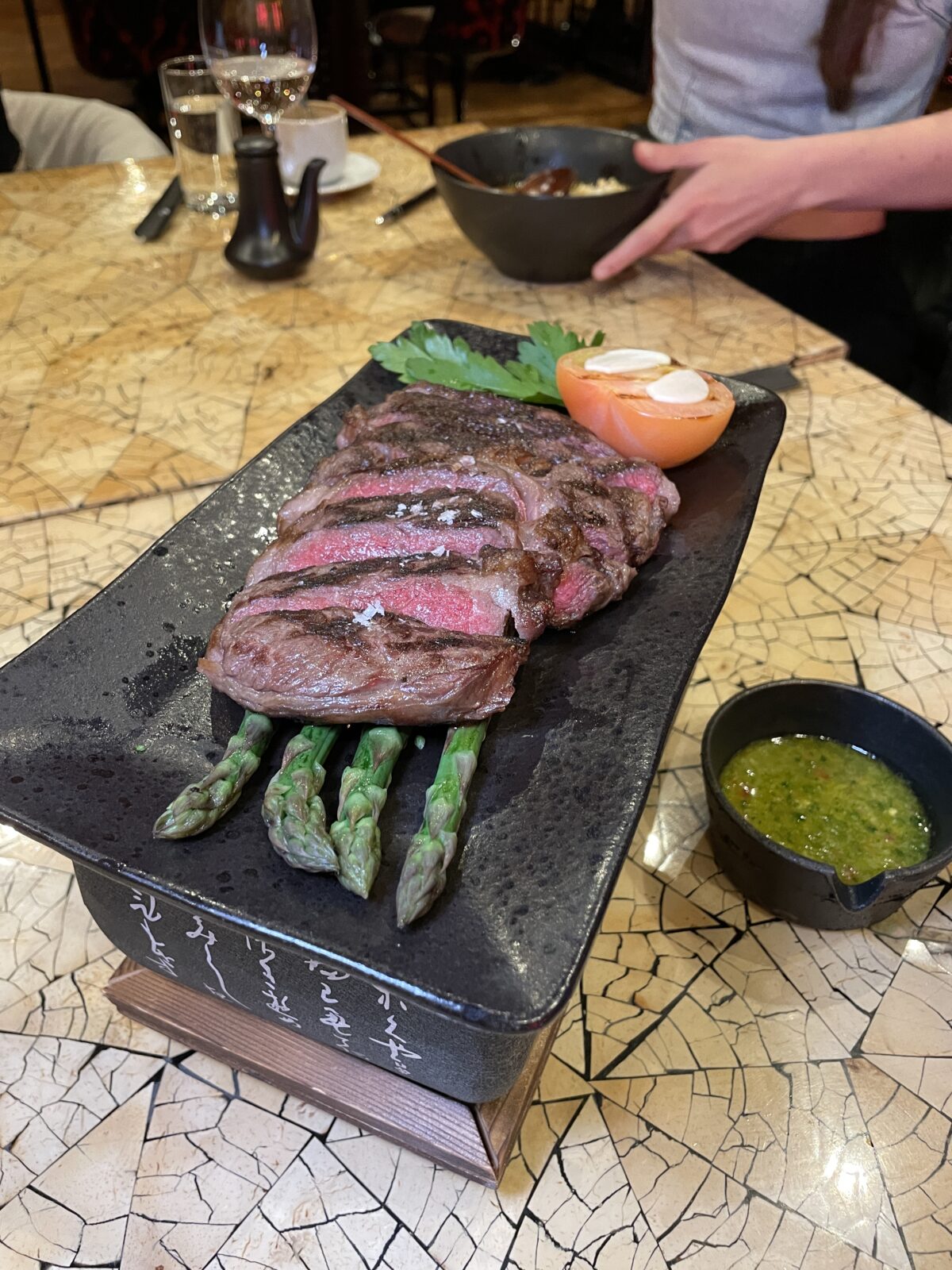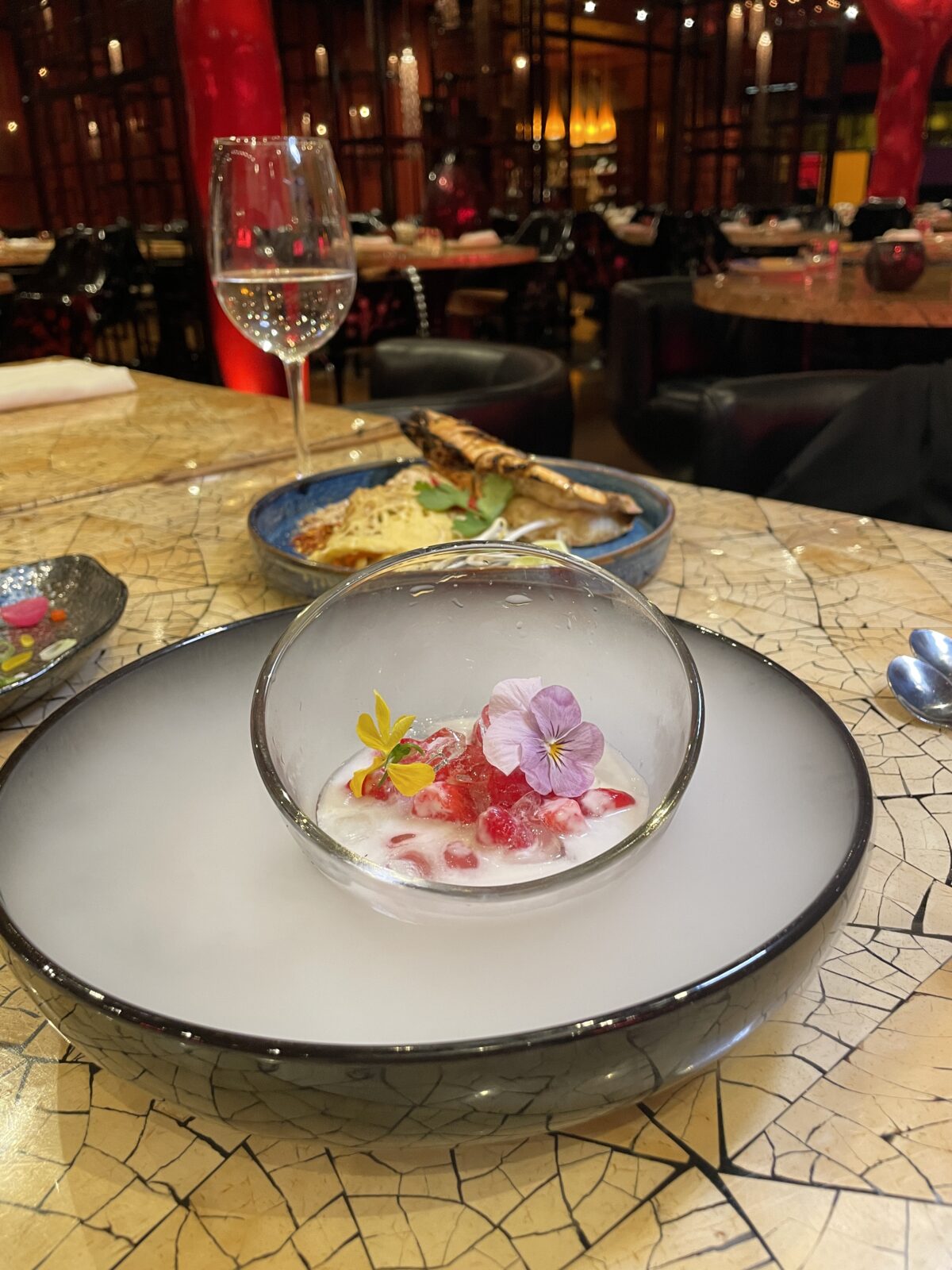 From Korean fried chicken buttermilk bao buns topped with Kewpie mayo and a fermented chilli sauce, to colourful rainbow dim sums, chicken satay dumplings, spiced prawn koftas and Khao Sai, a northern Thai / Loas curry noodle dish that is taking the noodle soup craze by storm.
For fans of East, South and South East Asian cuisine and culture, there's so much to choose from at Vermillion.
To find out more and view the full menu, visit the website here.
Featured image – The Manc Eats