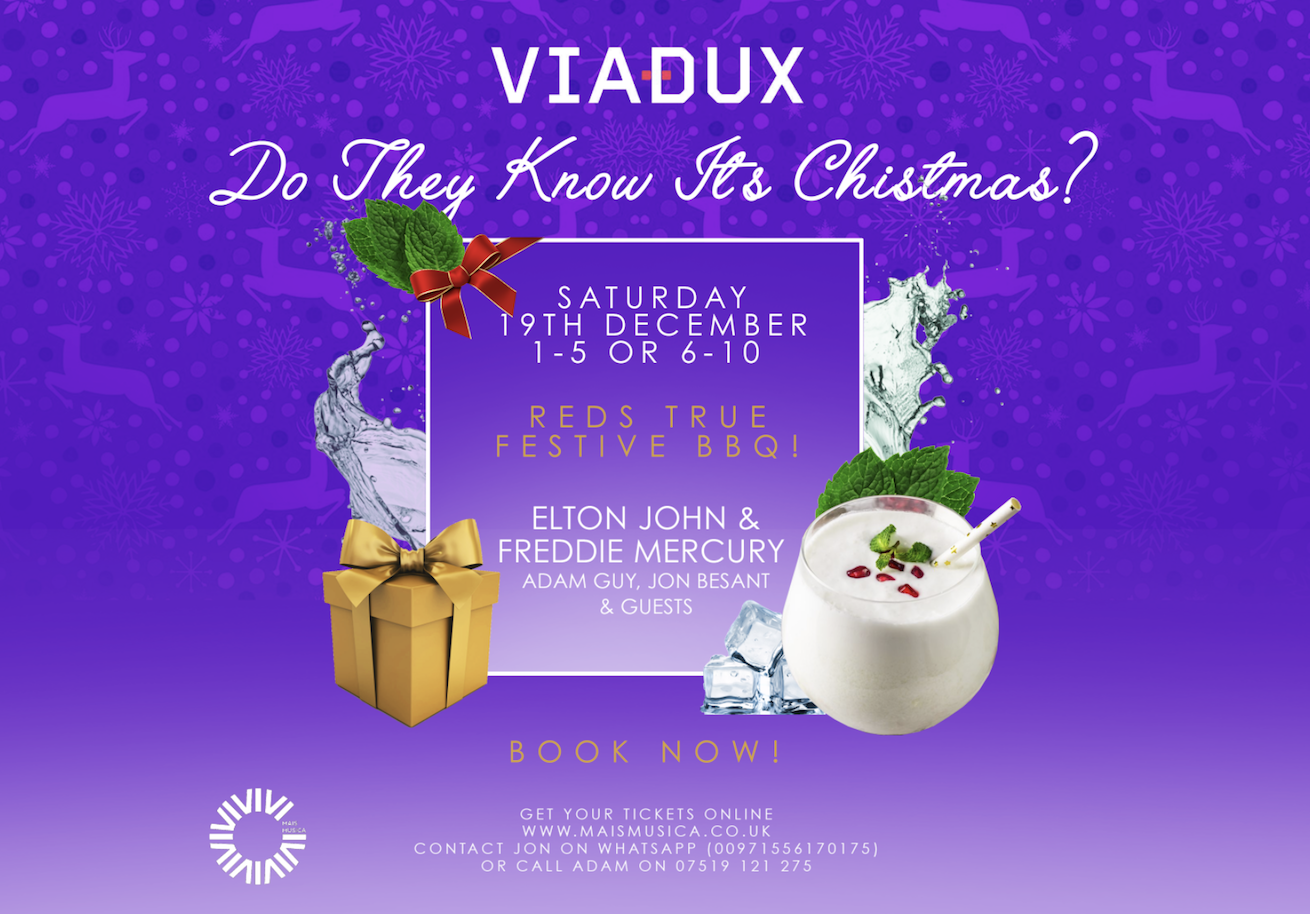 Viadux is raising the temperature during what's set to be a cold Christmas in Manchester – hosting a full day of festive music and BBQ food.
The Albion Street venue will be welcoming tribute acts under the arches for eight hours of entertainment on 19 December, along with appearances from Adam Guy, Jon Besant and guests.
Freddie Mercury and Elton John impersonators will be gracing the stage, with Manchester favourite Red's True BBQ serving up sizzling food throughout the event.
Do They Know It's Christmas will be held across two separate four hour slots – with tickets available for the afternoon (1pm – 5pm) and evening (6pm – 10pm).
All passes must be purchased in bunches of four or six – with all groups from the same household.
Social distancing regulations will be in place throughout.
Viadux has also published a disclaimer stating that customers are entitled to a full refund if the event is cancelled due to lockdown/COVID restrictions.
For more information on Viadux's Do They Know It's Christmas? event, head over to TicketTailor.
Keep up-to-date with the best events happening in Manchester via The Manc's What's On section.