Art & Culture
Dull commuter thoroughfare given colourful makeover by local artist with autism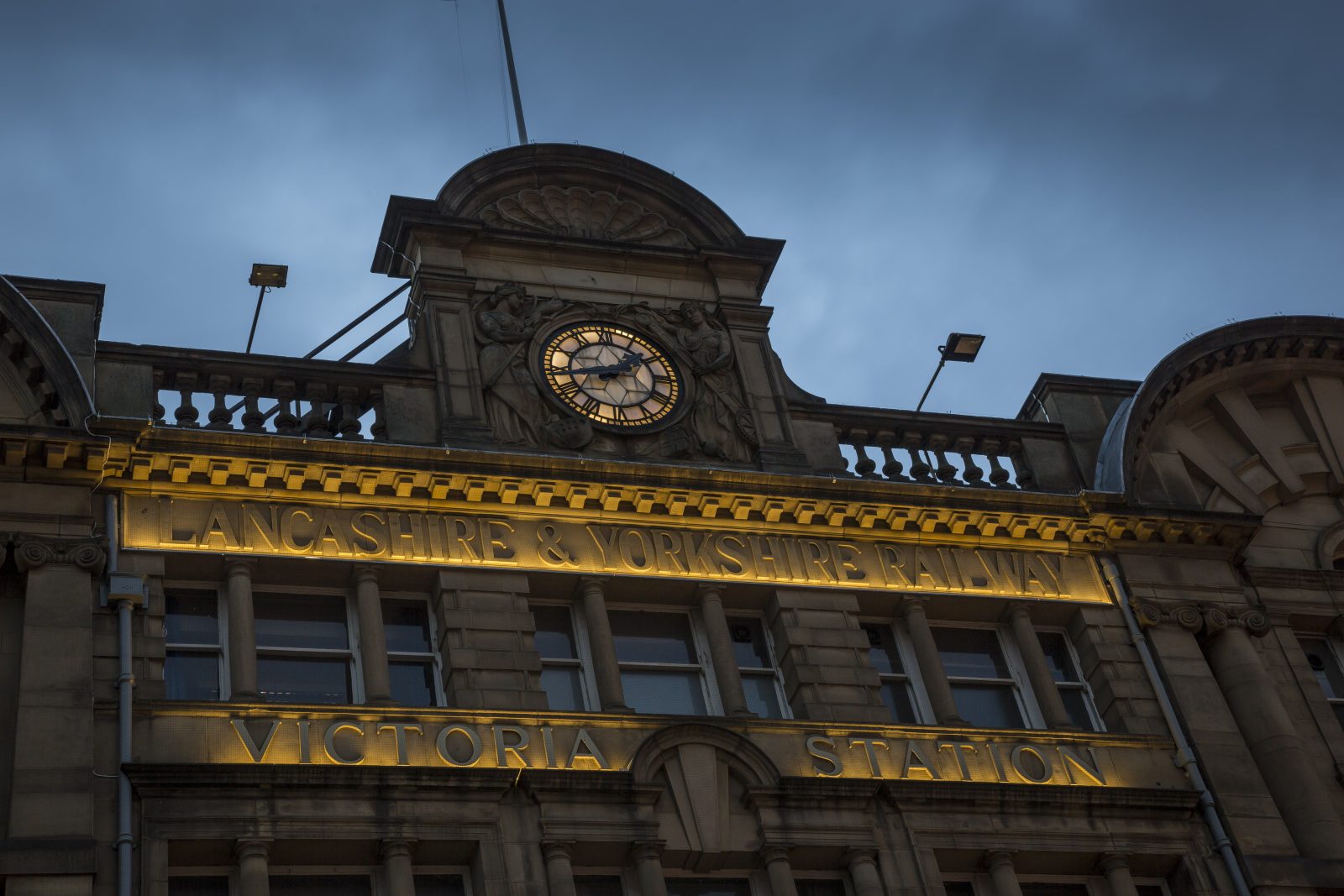 A local artist with bipolar disorder and autism has given a makeover to a dull passageway at Manchester Victoria station.
Huge artworks of the city's skyline have been installed on the footbridge at the train station, where it will be seen by thousands of commuters every day.
The public art installation and colourful tribute to our city has been created by self-taught Mancunian artist Dez, or Loveartpix, and is his biggest piece to date.
The windows along the bridge have been covered in 11 bold coloured pieces of art from his Iconic Manchester collection as part of Victoria's makeover.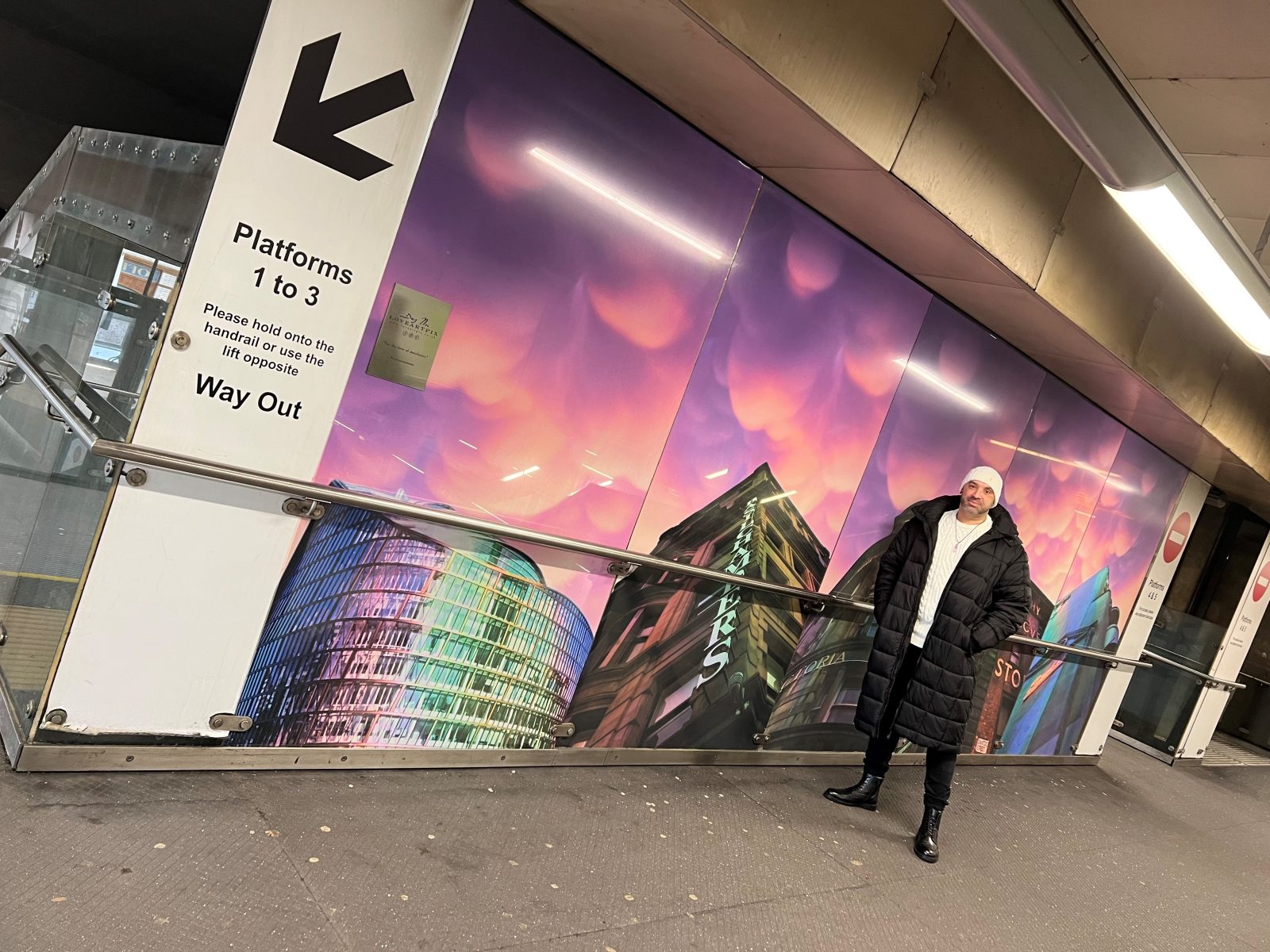 They show some of Manchester's most recognisable buildings, including the National Football Museum, Hotel Gotham, the Central Library, Printworks, and Manchester Victoria itself.
Dez was diagnosed with bipolar in his 20s, then autism later in life, and campaigns to break the stigma around mental illness and autism.
He said he uses art as his own personal therapy and coping strategy, saying: "I'm a strong advocate for neurodiverse and mental health conditions and promote art therapy – as it's what I do to help me cope."
He hopes that his work will 'project a positive mood on the people commuting and using the station'.

Dez has been working as Loveartpix for three years, regularly donating to local charities.
Chris Jackson, regional director for Northern, who manage the station on behalf of Network Rail, said: "This amazing piece of art is a great addition to the station interior and something I know our passengers will enjoy admiring as they travel through the station every day.
"Dez has really captured the featured buildings well. They're as Manchester as you get."
The Iconic Manchester murals were unveiled at Victoria with a small ceremony that included The Queens High Sheriff of Manchester.
Read more: The Greater Manchester restaurant where you're served by robots
Dez said: "Yesterday's launch was very nerve wrecking and involved a lot of medication to get through it (and a few Irish coffees) but I was very pleased and proud I made it there.
"This was a very moving life experience and something I will never forget.
"I want to thank everyone who came and showed support and let you know how important it was to me.
"I also want to thank all the staff at Northern who have supported me with this project and for once again trusting me to bring my artistic vision to yet another station."
Featured image: Network Rail